Nevada Preps Boys Athlete of the Week: Faith Lutheran's Cale Breslin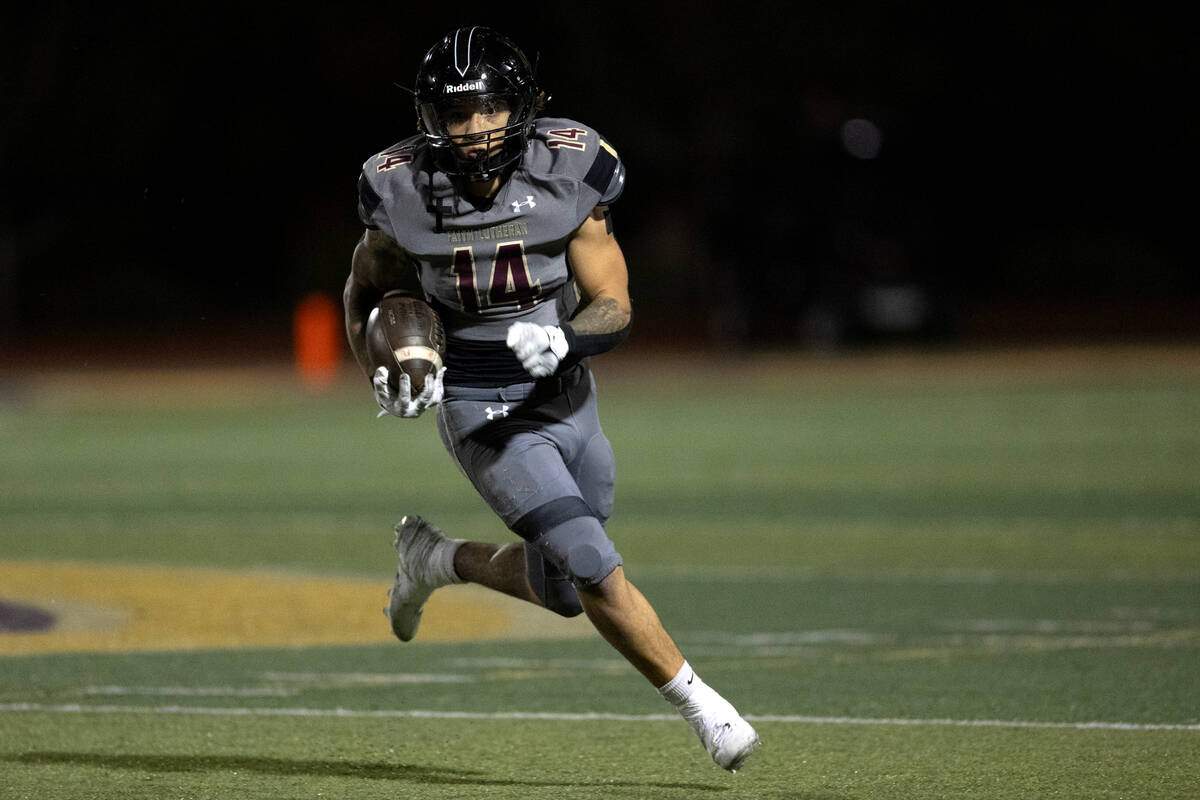 Cale Breslin had rushed for more than 100 yards in five of Faith Lutheran's past six games entering Friday's Class 5A Division II Southern League title game.
The Crusaders' junior running back picked the perfect time to break off a season-high rushing performance.
Breslin rushed for 217 yards on 30 carries with two touchdowns in Faith Lutheran's 37-0 home win over Green Valley to give the Crusaders the 5A Division II Southern League title.
For his efforts, Breslin was named the Nevada Preps Boys Athlete of the Week.
Faith Lutheran will play Northern champion Bishop Manogue for the 5A Division II state title Tuesday at Allegiant Stadium.
"The feeling is amazing," Breslin said. "As a team, we feel very good about our play and how we've come together."
Let's get to know this week's boys athlete of the week. (Note: Answers have been edited for clarity and length.)
Nevada Preps: Who's a football player you try to model your game after?
Breslin: "I really look up to Marshawn Lynch. He's the reason why I started playing football."
NP: Do you have a go-to pregame or postgame celebratory meal?
Breslin: "Celebratory meal, definitely Wingstop or Crumble Cookie. I get lemon pepper and garlic Parmesan wings. And from Crumble Cookie, I just get like a sugar cookie and whatever cookie looks the best from that week."
NP: What college offers do you have?
Breslin: "UConn, Hawaii, Florida Atlantic and Campbell University."
NP: What's the recruiting process been like?
Breslin: "The recruiting process has been good. I've had a couple more schools hit me up like Oklahoma, Arizona and UNLV. I've had a couple of conversations with (UNLV's) running backs coach."
Contact Alex Wright at awright@reviewjournal.com. Follow @AlexWright1028 on X.