New Mexico State recruit Shania Harper raises game for Sierra Vista
Updated November 27, 2018 - 6:38 pm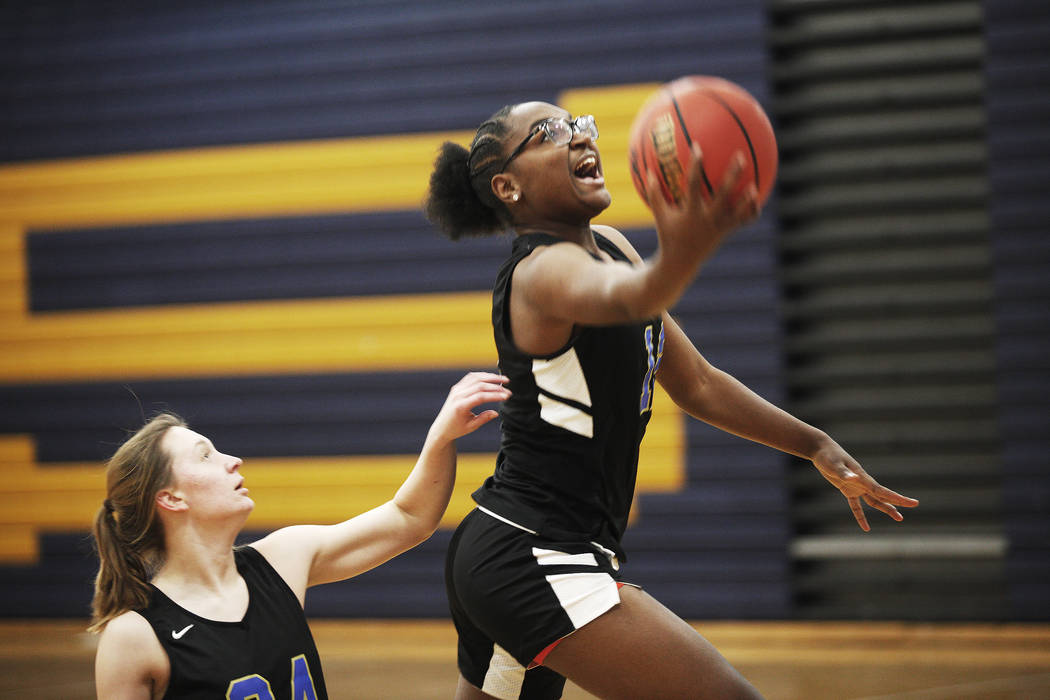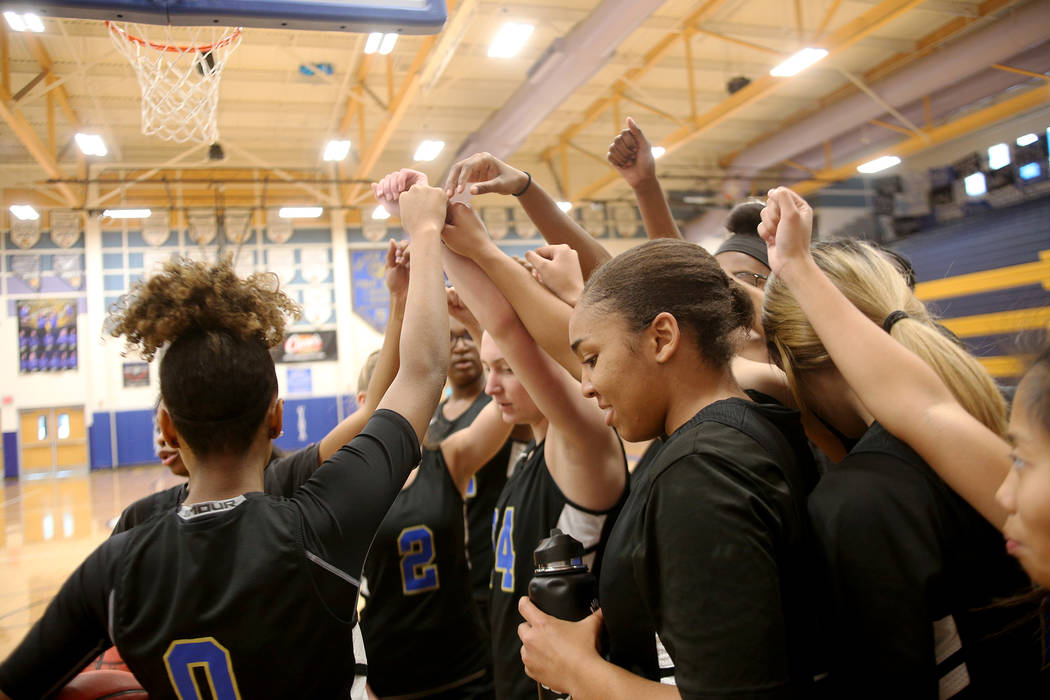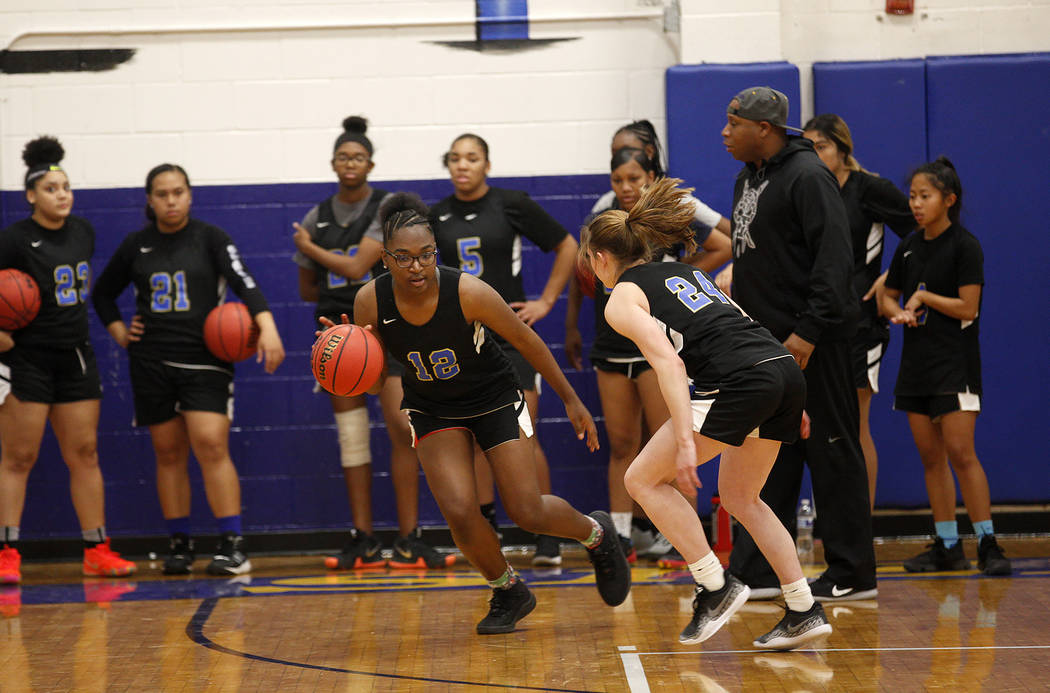 Sierra Vista girls basketball coach Gregory Harton has lofty expectations for senior Shania Harper.
None loftier, though, than those she has for herself.
"Keep a double-double," she said, sternly. "And help my teammates get as far as we can go."
Harper fell just shy of a double-double average last season, logging 9.6 points and 11.3 rebounds per game for the Mountain Lions. But a breakout summer helped her secure a scholarship to New Mexico State and has prepared her to stake a claim as one of the best players in the Las Vegas Valley.
And average that double-double.
"She's 10 rebounds and 20-plus points — when she wants to do it," Harton said. "And when she doesn't want to do it, she's easily 15 and 10."
Harper started playing basketball in fifth grade at the urging of an uncle, who suggested she'd excel at the sport because of her size. She "tried it just to try it," she says," but grew to enjoy playing by seventh grade and made a college scholarship her goal.
UNLV showed interest in the 6-foot-1-inch forward after her sophomore season, and UNR and San Francisco joined New Mexico State in her recruitment after her junior year. But her ACT score was too low to qualify, and she spent the summer studying and playing club basketball for the Vegas Heat.
"The first time (I took the test) I didn't study," Harper said. "The second time, I studied like everyday. My aunt cut me off basketball for a week. I couldn't do (anything) but study."
The studying paid off, and Harper earned a score in September that granted her admission to New Mexico State, to which she committed in August. She signed her national letter of intent to play for the Aggies earlier this month, fulfilling her dream and solidifying her future.
"I was overwhelmed at first, because usually the attention is not really on me," she said. "When the attention was on me, it felt like a lot … I was overall happy and proud of myself."
In addition to an improved ACT score, Harper raised her grade-point average from a 2.3 to a 3.0, Harton said. She's a voracious rebounder who overpowers opponents near the basket and a model teammate for the Mountain Lions, who hope to reach the postseason for the third time in the last four seasons.
"We really look up to her," said senior guard Kianna Turner, Harper's best friend on the team. "(Her success) makes us all want to work harder, try and get to her level and be better."
Gorman-Coronado boys televised
The Bishop Gorman and Coronado boys basketball teams will square off Thursday at 6 p.m. at Gorman. The game will be televised on ESPNU, and is set to feature six players with major Division I scholarship offers.
Centennial girls ranked
The Centennial girls basketball team checks in at No. 14 in the USA Today Super 25 Preseason Poll. The Bulldogs, who finished No. 8 last season, have won four consecutive Class 4A state championships. They open their season Dec. 11 against Cimarron-Memorial.
More preps: Follow all of our Nevada Preps coverage online at nevadapreps.com and @NevadaPreps on Twitter.
Contact reporter Sam Gordon at sgordon@reviewjournal.com. Follow @BySamGordon on Twitter.