No. 1 Gorman on verge of another football state, national title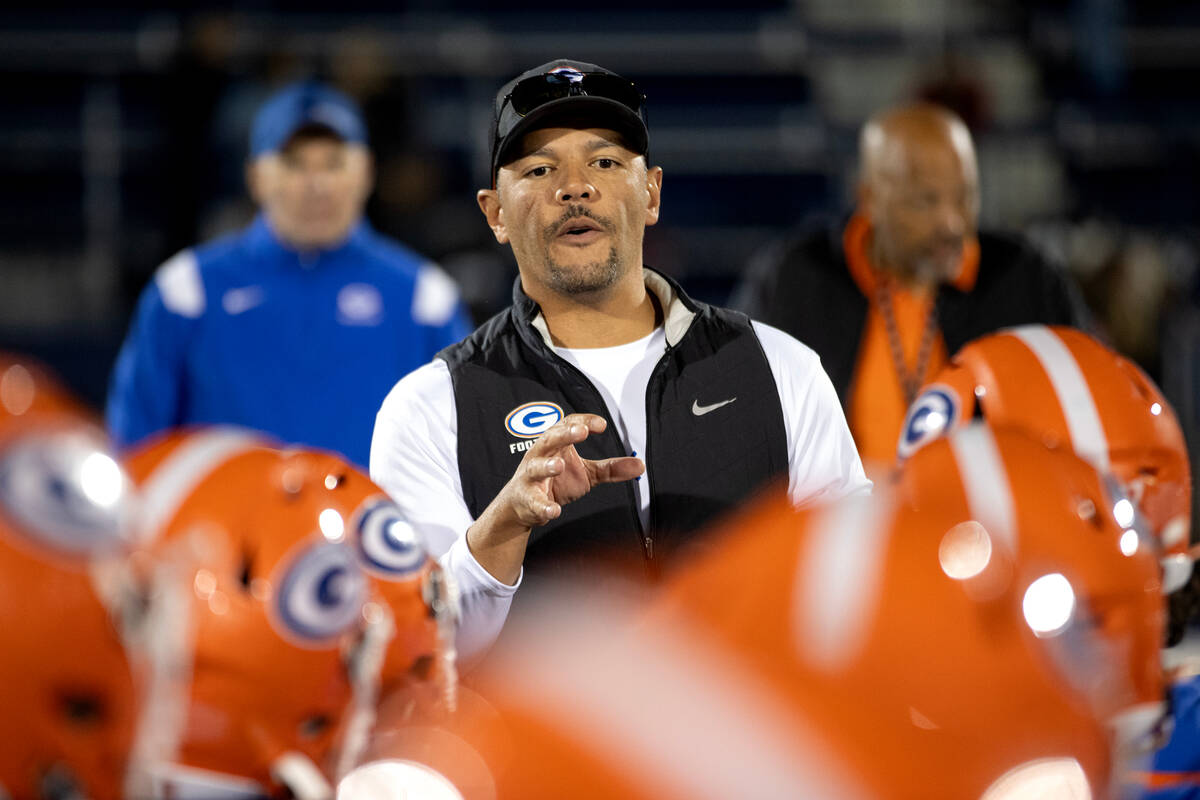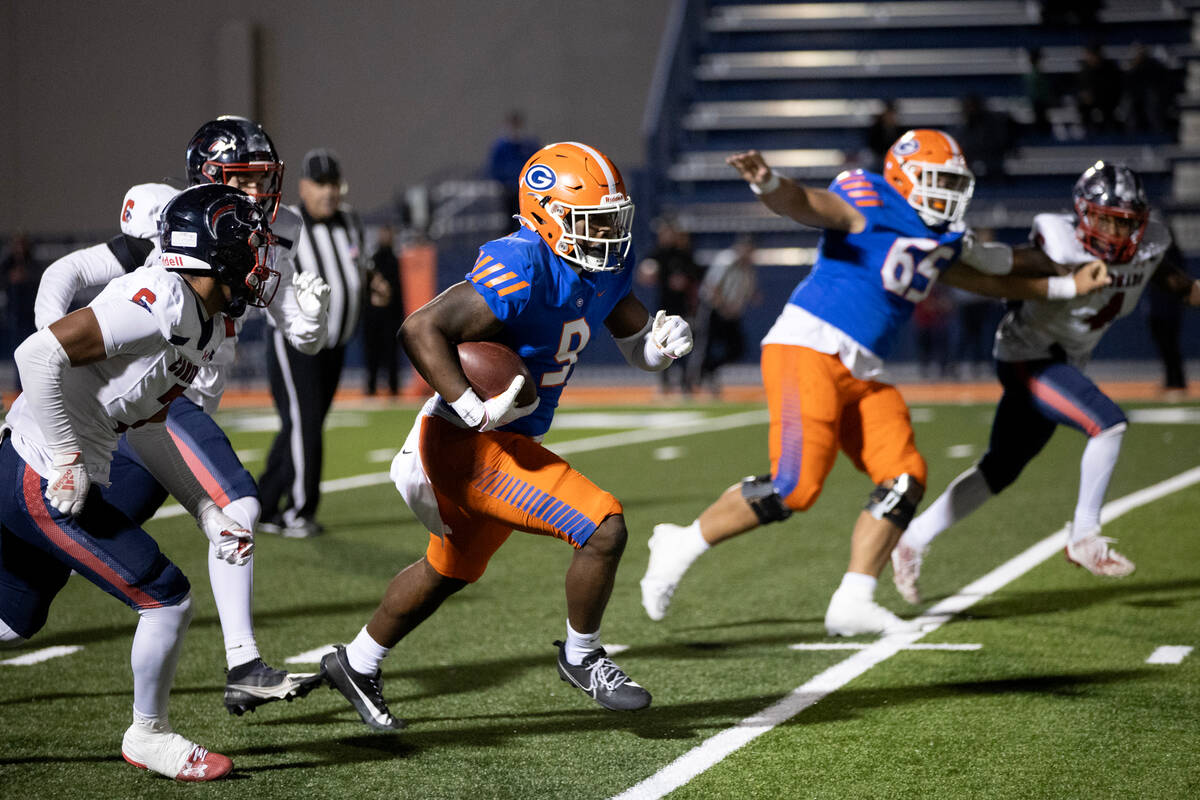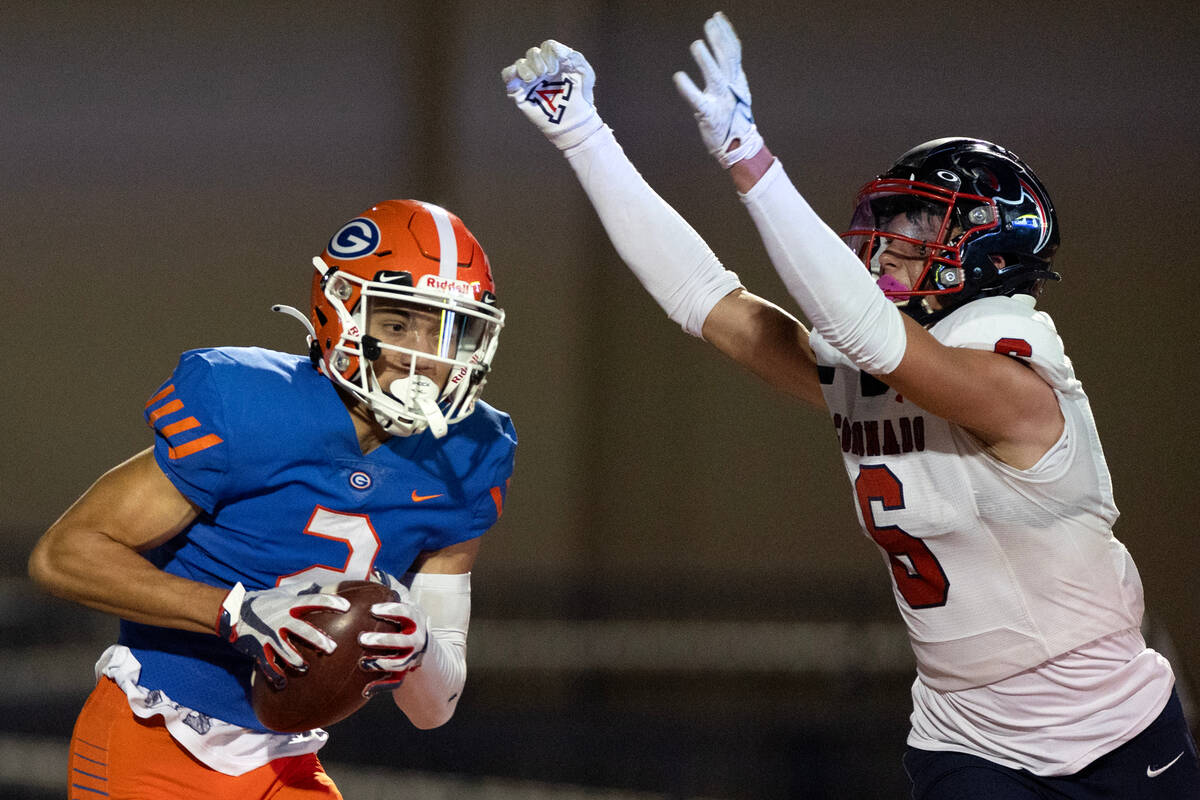 Bishop Gorman has been in this position plenty of times before — one win away from another Nevada high school football state championship.
The Gaels have won 12 of the last 13 titles in the state's top classification, and their next title would be the program's 20th.
But this year's Gorman team is in a place where only a few teams have been before: Ranked No. 1 in the country and on the verge of a national championship.
Gorman (11-0) can add to its football dominance in the state when it faces Liberty (10-2) for the Class 5A Division I title at 7 p.m. Tuesday at Allegiant Stadium.
The Gaels are ranked No. 1 nationally by MaxPreps and USAToday entering their final game of the season and are on the verge of winning a fourth mythical national championship.
"That national championship thought has always been in everybody's mind," Gorman senior quarterback Micah Alejado said. "Being No. 1 is great, but, we always say it, it's not about how you start, it's about how you finish. … That stays with us a lot, and we want to finish the year strong."
Gorman won three straight national titles from 2014-16. The Gaels' national reign of dominance came to an end in 2017 when their 55-game winning streak was snapped by Mater Dei.
Two years later, their streak of 10 straight state titles in Nevada came to an end when Liberty stunned Gorman 30-24 in overtime in the 2019 4A Desert Region final. The Patriots went on to win the state title while also snapping a 115-game winning streak over Nevada opponents by Gorman.
Gorman coach Brent Browner, the defensive backs coach on the 2019 team, was promoted to head coach that winter. His first season was impacted by the COVID pandemic, with no high school football being played in the fall of 2020 in the state. But in a shortened spring season, the Gaels got a first look at a freshman class that featured Alejado.
"It's special to have your first group of guys, and watch how they've grown and developed and become men," Browner said. "We're just excited to finish it off the right way.
"They're a tight group. They believe in themselves, they believe in each other. They've been around each other a heck of a lot. It's almost surreal — it's going to be unimaginable not to have them because they've been here since the beginning."
Alejado, a Hawaii commit and one of several freshmen on Browner's first team, has led a Gaels offense that has averaged 49 points per game this season.
This class of Gorman seniors — including running backs Micah Kaapana (a Michigan commit) and Devon Rice (Hawaii), tight end Elija Lofton (Miami) and wide receiver Audric Harris (Arizona) — has helped lead the program back into the national spotlight.
"They've been playing on the national stage since they were freshmen," Browner said. "It's just what they do."
Along the group's journey to potentially winning a fourth national championship came several wins against nationally ranked opponents and a pair of close losses — 25-24 to Hamilton (Arizona) in 2021 when the Huskies scored 18 unanswered points in the final 1:05, and 24-21 to Mater Dei (California) last season.
Those are Gorman's only defeats over the last three seasons.
"We needed that adversity," senior linebacker Charles Correa, a UNLV commit said. "It sucked not being at the top where we wanted to be, but it really brought us together and made us set a common goal. This year, we're going to the top, and we have to work for it and make it perfect."
This year, the Gaels' nonleague schedule featured wins over Utah 6A state champion No. 18 Corner Canyon, No. 19 Centennial (Corona, California) and then-No. 6 Miami Central (Florida), when the Gaels rallied in the final minute to take the lead.
"I learned how resilient they are, how confident they are," Browner said of the wins over Miami Central and Centennial. "In the totality of the time that we've been together and how they've bonded to the point where — up, down, it doesn't really matter. There's not a big waver or panic, they're just ready to play football."
Ask Browner about the national championship and he'll say, "We haven't talked about the national championship," or "It'll mean more for our state, that the state of Nevada wins a national championship."
As for the impact from the senior class that was a part of Browner's first team as freshmen, he said the emotions might hit him after Tuesday night.
"This class is the class that righted the ship that brought Bishop Gorman back to where it was before, and going and making sure it's becoming something that it's never been before," Browner said. "That's their legacy."
Contact Alex Wright at awright@reviewjournal.com. Follow @AlexWright1028 on X.
Up next
Who: Bishop Gorman vs. Liberty
What: Class 5A Division I state championship game
When: 7 p.m. Tuesday
Where: Allegiant Stadium
Streaming: NFHS Network (subscription required)