Bishop Gorman rolls Desert Oasis for region baseball title — PHOTOS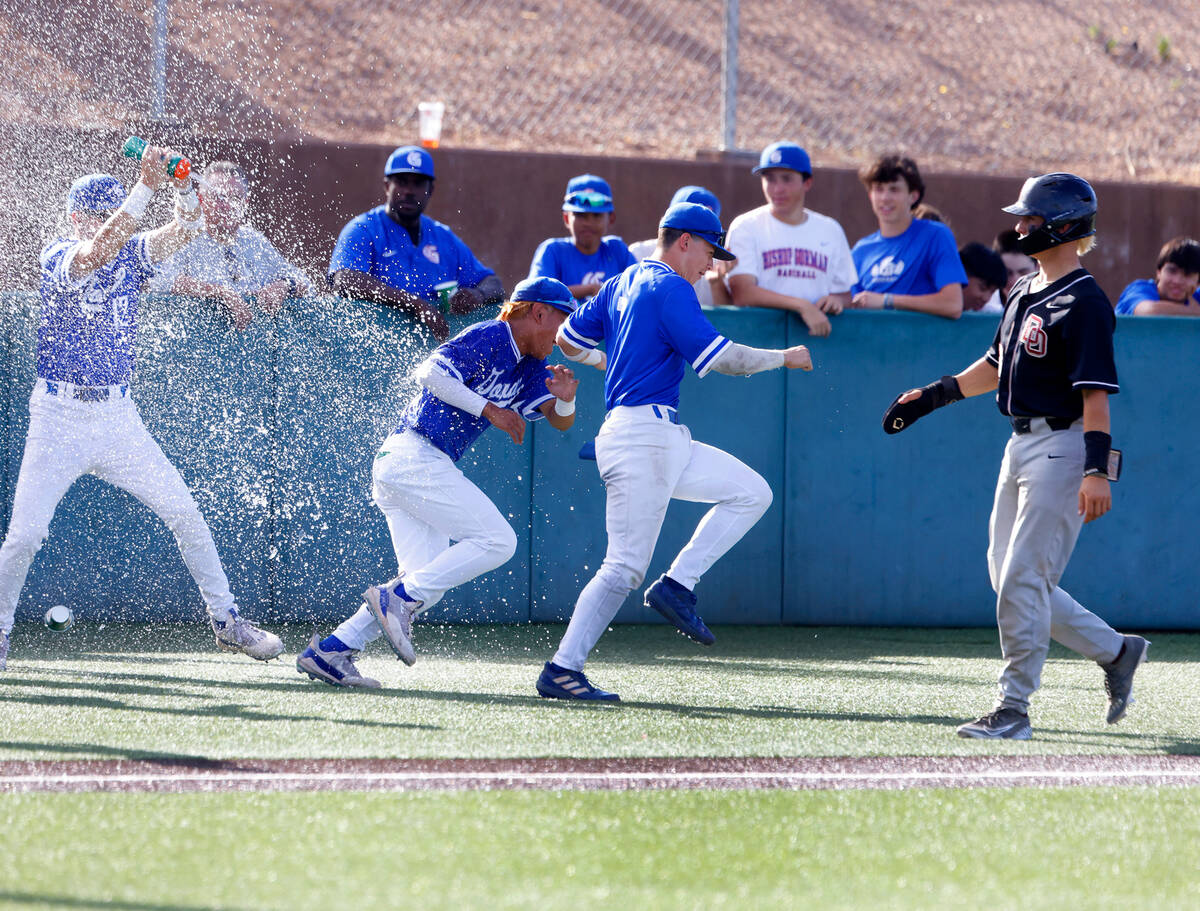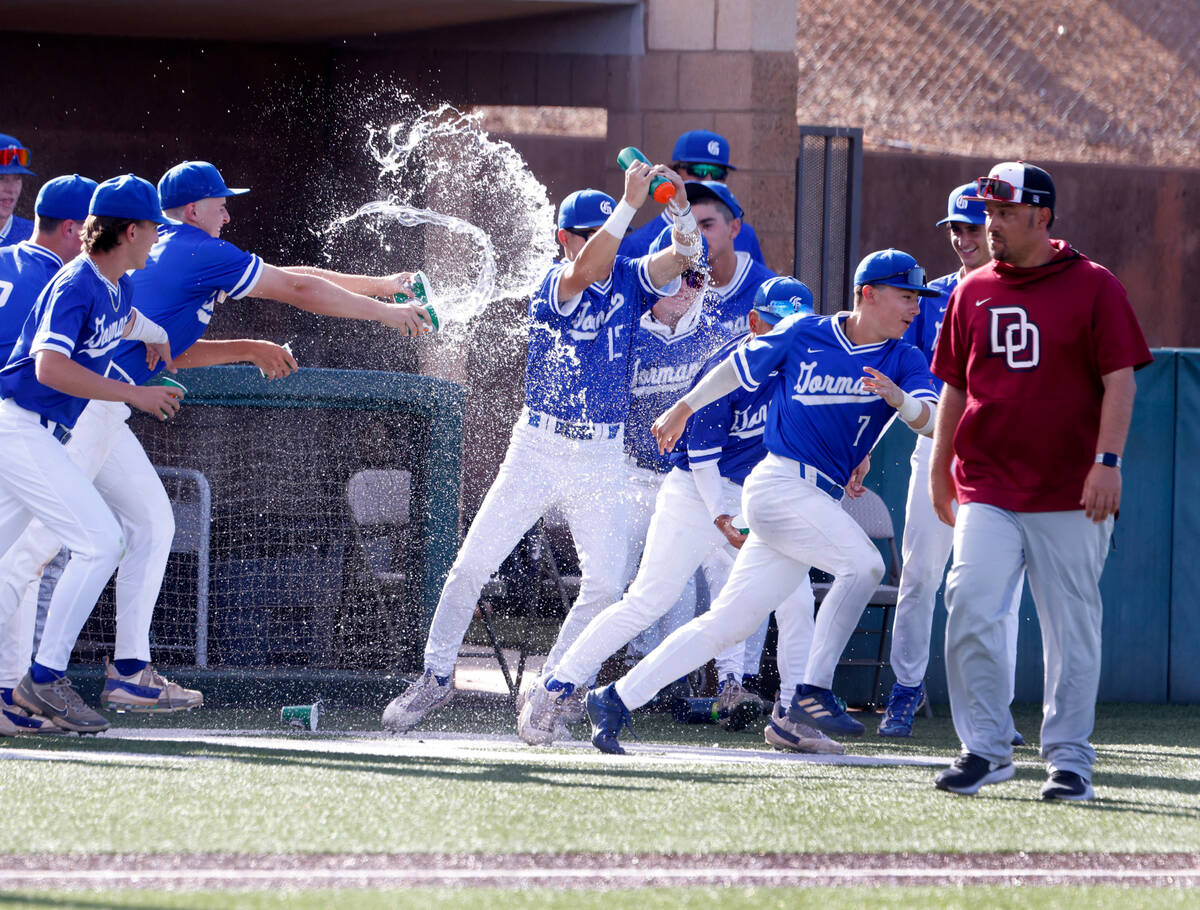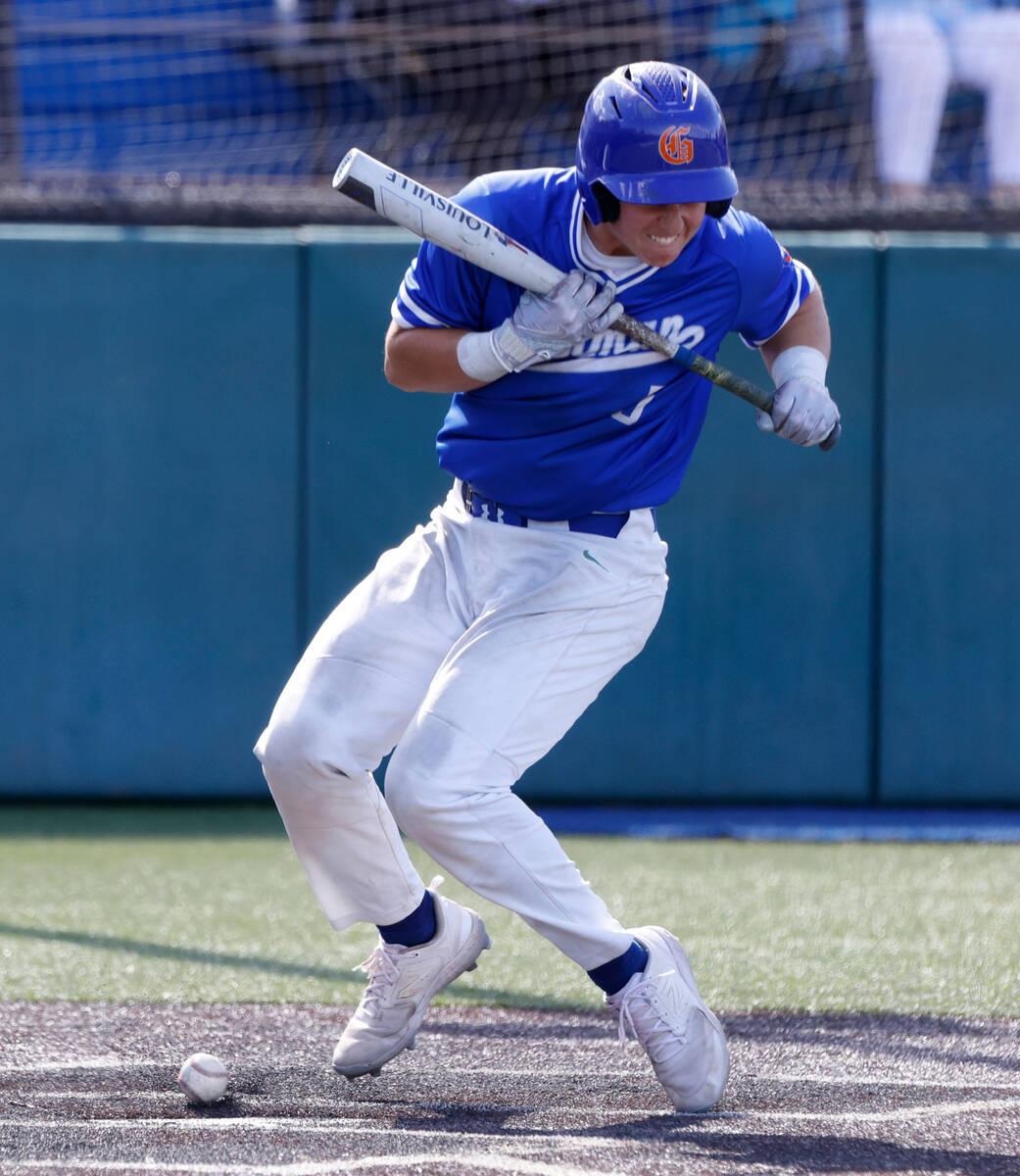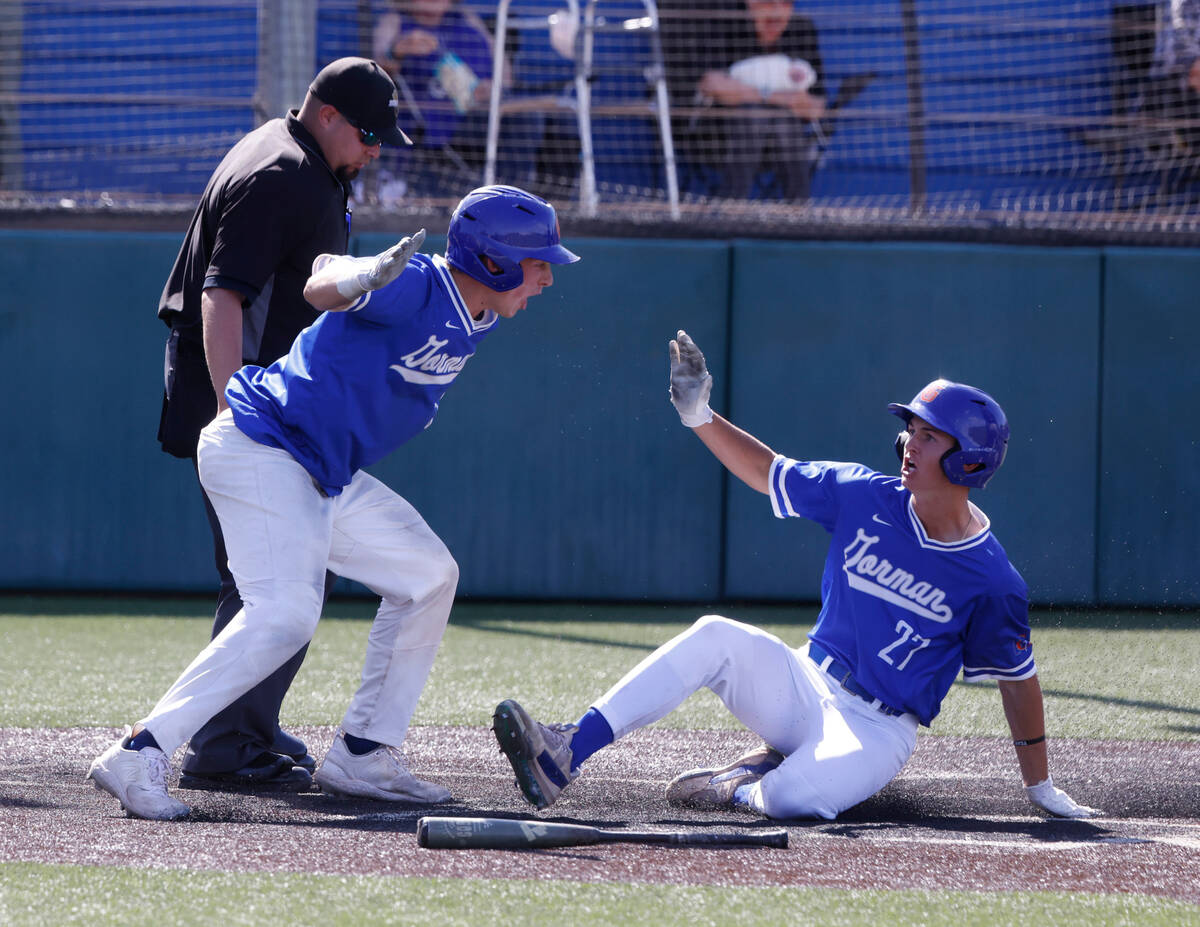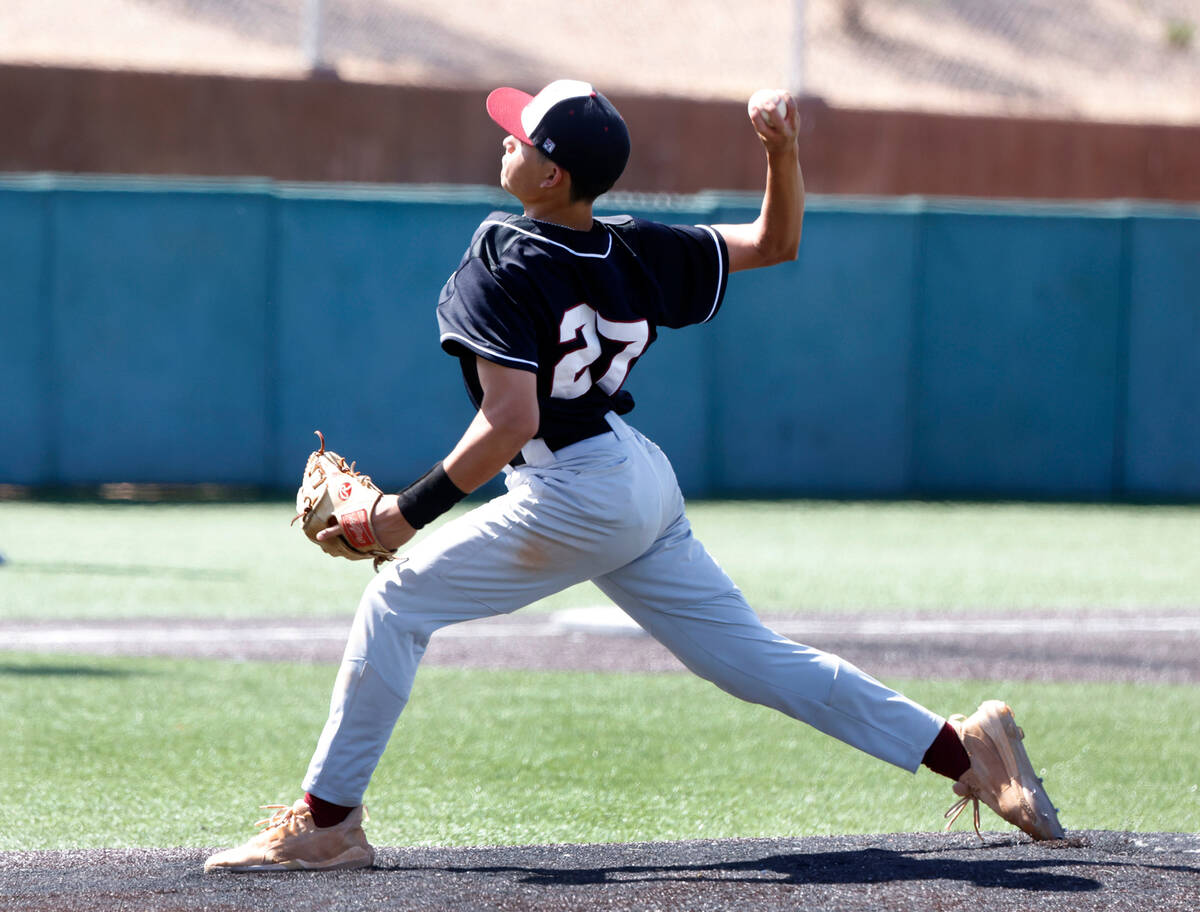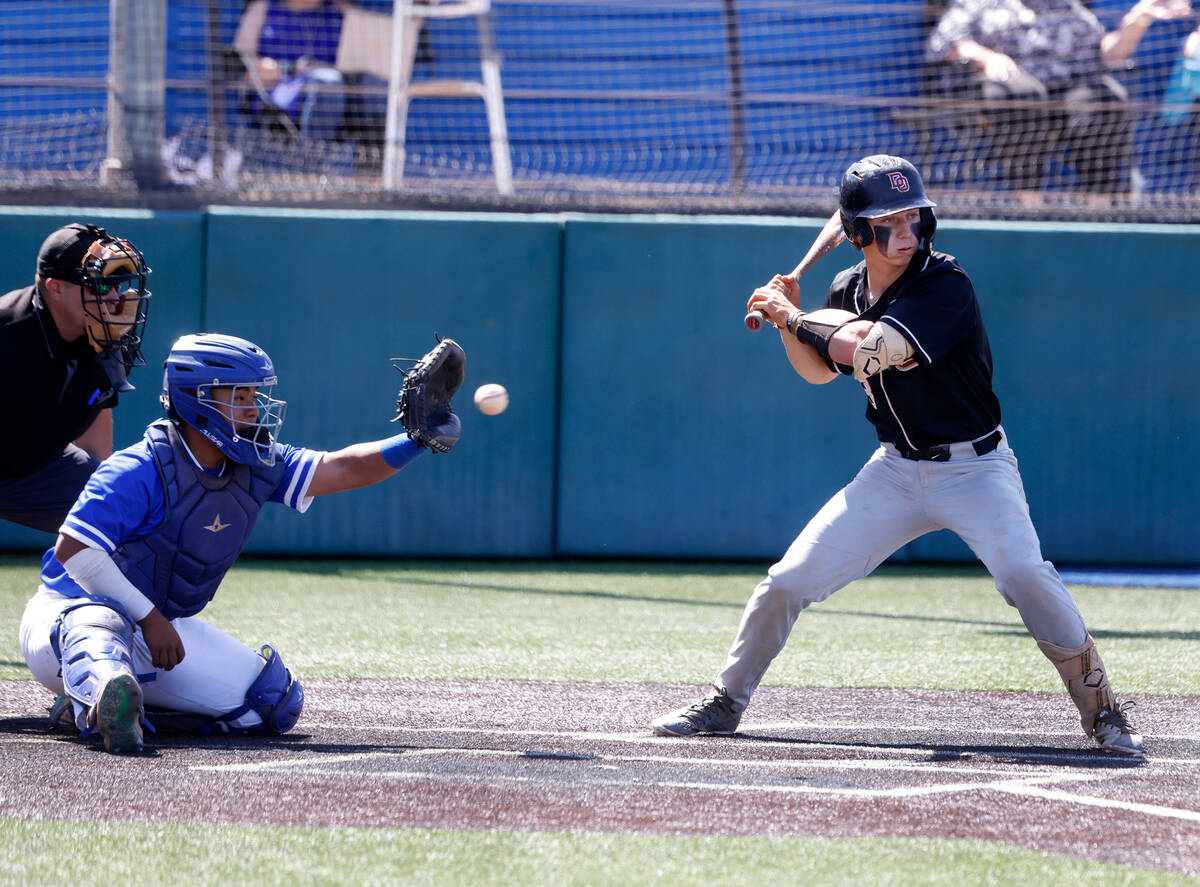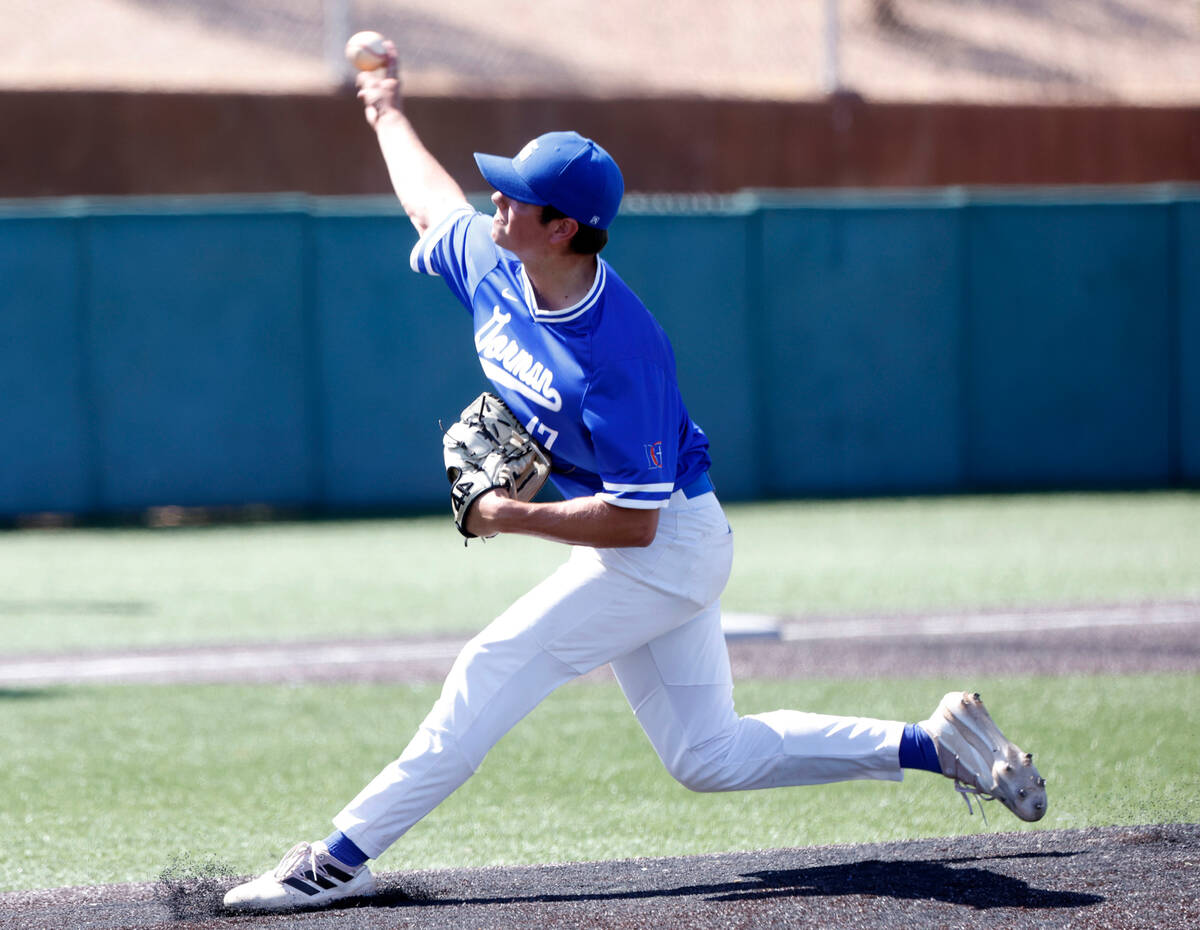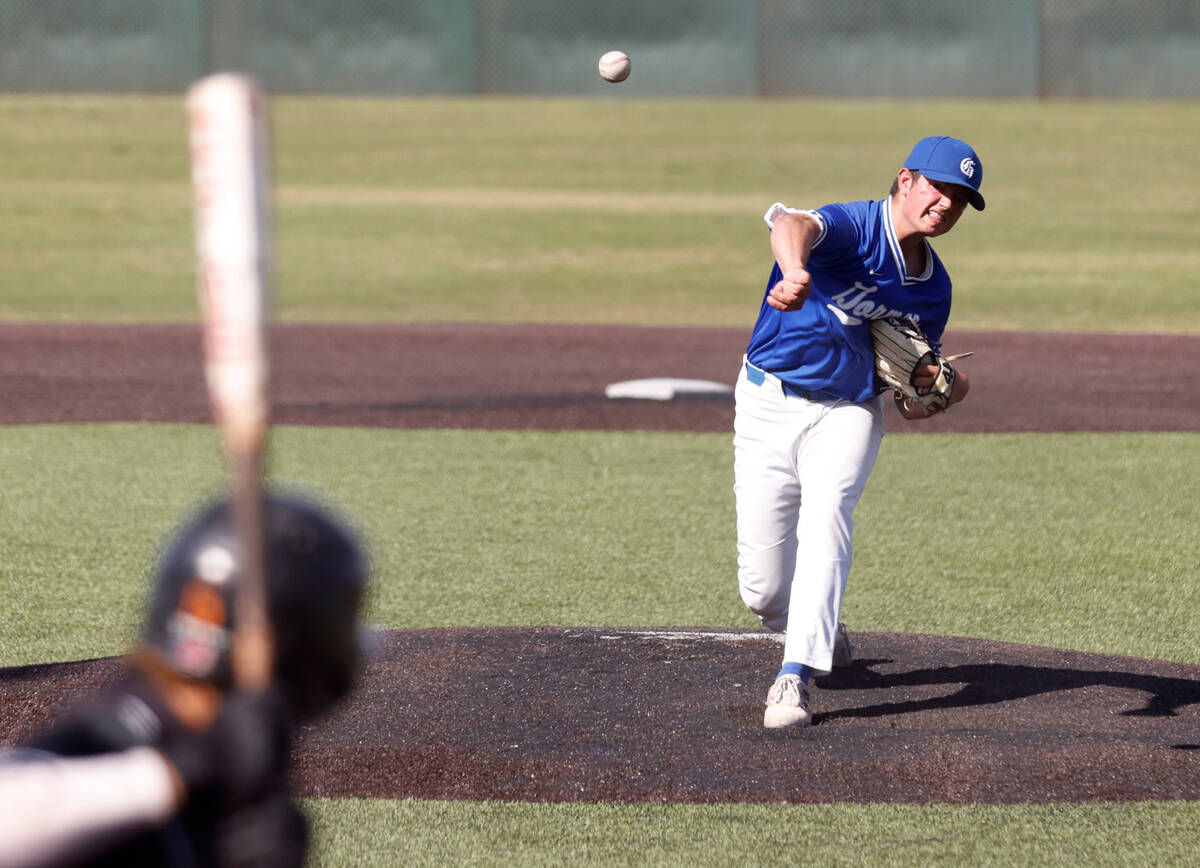 Bishop Gorman's Nolan Eberwein said he was ready for a possible pinch-hit opportunity in Friday's Class 5A Southern Region baseball title game.
Eberwein got that chance with the Gaels facing a 2-0 deficit in the bottom of the fourth inning.
With two outs, Eberwein hit a deep fly ball to center field that hit the fence. As two runs scored, Desert Oasis had trouble gathering the ball in the infield, and Eberwein raced home for an inside-the-park home run to give Gorman the lead.
The Gaels, the Mountain League's No. 1 seed, rolled to a 10-3 home win over Desert Oasis, the Mountain League's No. 2 seed, to claim the Southern Region title.
Both teams advance to next week's state tournament in Reno.
"It feels good going to state," Eberwein said. "We're comfortable. We're prepared. Everything we've been working for, we're ready to go show what we've been working towards at state."
Gorman (32-2) will face Damonte Ranch, the North's No. 2 seed, in an opening-round game at 6:30 p.m. Thursday at UNR's Peccole Park. Desert Oasis (26-12), the South's No. 2 seed, will play Northern champion Bishop Manogue at 4 p.m.
"We're happy that we're going to state with a chance to win it," Gorman coach Chris Sheff said. "We've talked about it, one of our goals all year has been to challenge for a state title. We're happy to be in a spot where we can compete for that."
The Gaels, who have won 21 straight games, last won the Southern Region title in 2021. There was no state tournament that season due to the COVID-19 pandemic. The Gaels have won eight state titles, but their last was in 2015.
After Eberwein's home run gave Gorman the lead, it put the game out of reach in the fifth. Gunnar Myro's double scored two runs, and Billy Scaldeferri's two-run home run highlighted a seven-run inning.
"We were able in the fourth to get those three runs and started getting the offense going," Sheff said. "Once we got the offense going, then we were in a pretty good spot."
Gorman starting pitcher McKay Rowand earned the win in six innings of work. He struck out 10 and allowed three runs on four hits.
"We know that if we put up four (runs), our pitchers — they're going to keep us in it," Eberwein said. "When we go into state, we're gonna have to put a few more, but we know we're going to pitch well."
After Rowand retired the first nine batters, Desert Oasis struck in the top of the fourth.
Jake Cook led off the inning with a single and scored on a groundout. Noah Griffith's single to left field with two outs scored Seth Lyons to give the Diamondbacks a 2-0 lead.
Their lead didn't last long after Sheff brought Eberwein off the bench in the bottom of the inning.
"He's been a starter for us in many games and has played a lot," Sheff said of Eberwein. "We just felt like it was a good spot for him to hit and he put a good swing on it. It was a huge at-bat to get us back in the game, so I'm proud and happy for him."
Gorman defeated Desert Oasis 8-3 in a winner's bracket playoff game Wednesday to clinch a spot in the region title game. Desert Oasis had to hold off reigning state champion Basic in an 8-7 win Thursday to earn the South's second state berth and play for the region title.
Desert Oasis won the first meeting with Gorman on March 22, which was Gorman's first loss of the season.
Including Friday's result, the Gaels have won the last three meetings, but in each of their four meetings, the Diamondbacks scored first.
Gorman's offense was able to break the game open in its three wins. Sheff said with Desert Oasis' strong starting pitching, the Gaels will need to find ways to score and capitalize on their chances next week.
"They'll give us a run at state," Sheff said. "It'll be challenging. We have to have good offensive performances to win up there."
Contact Alex Wright at awright@reviewjournal.com. Follow @AlexWright1028 on Twitter.