Brett Brocoff's gem powers Desert Oasis over Sierra Vista
March 16, 2017 - 10:36 pm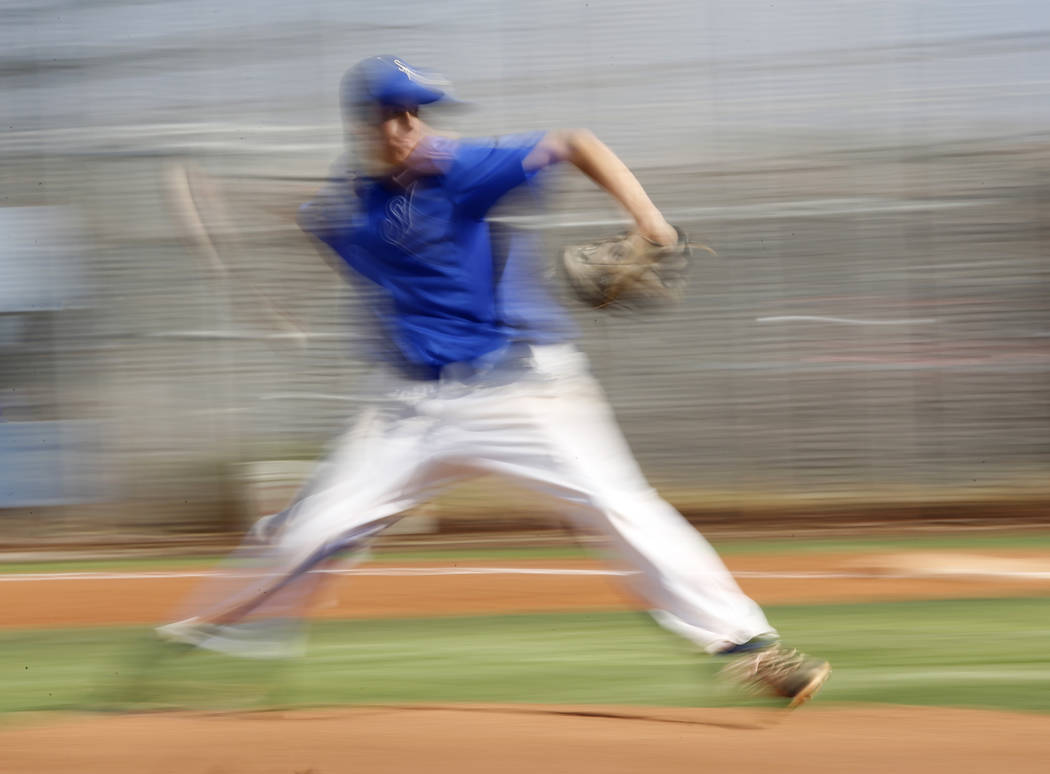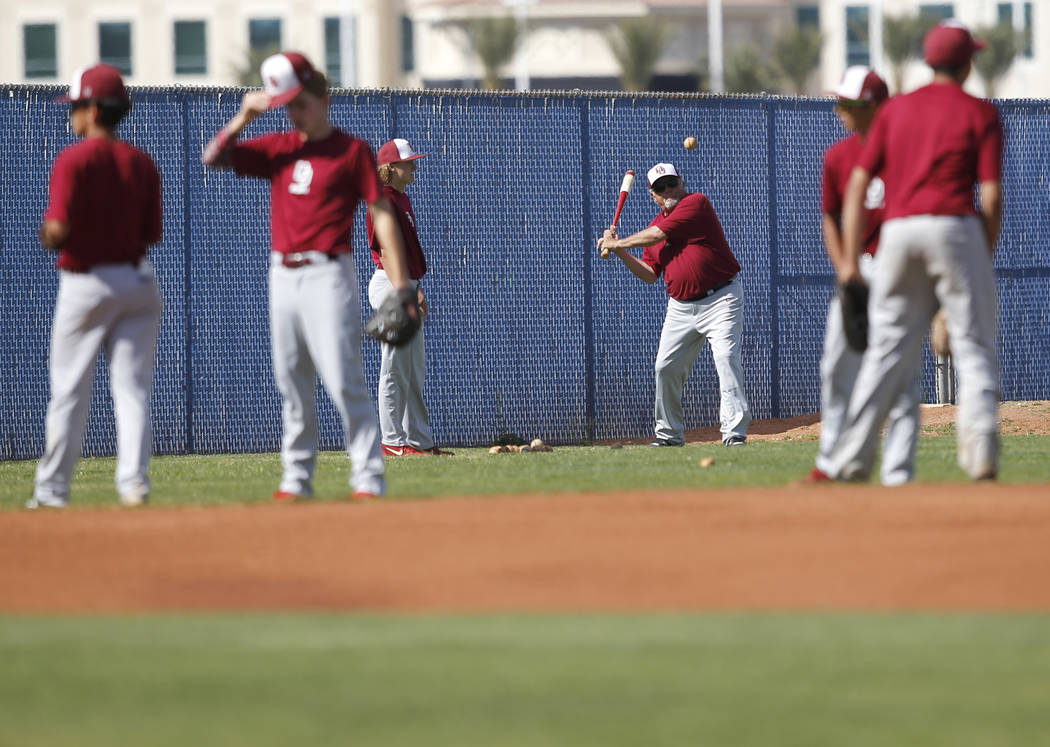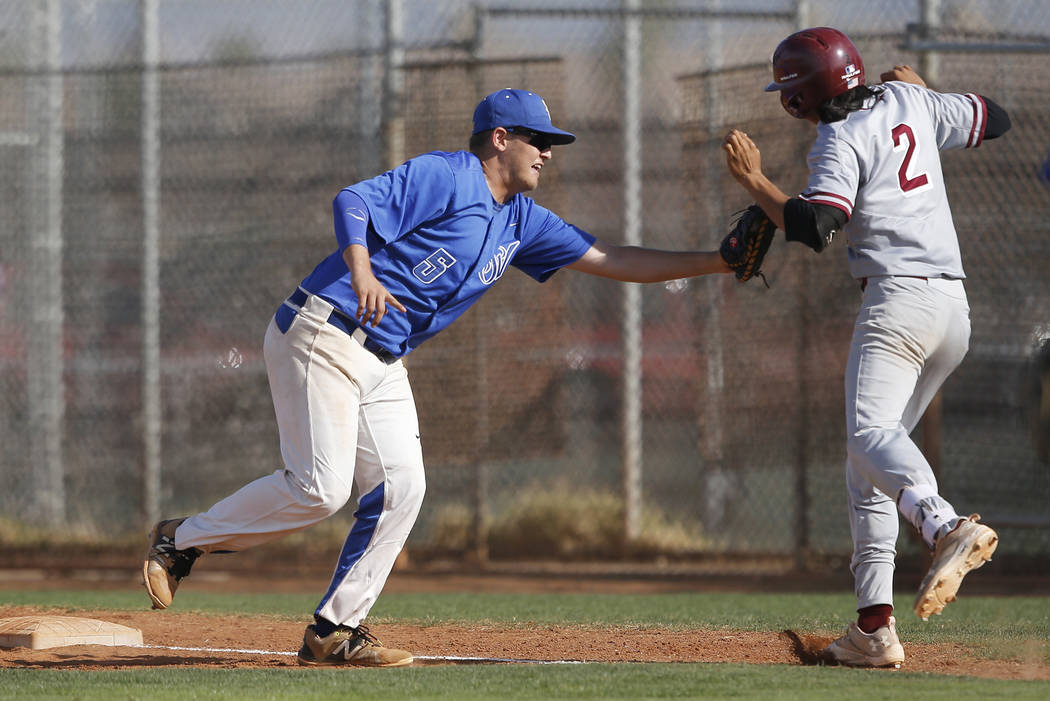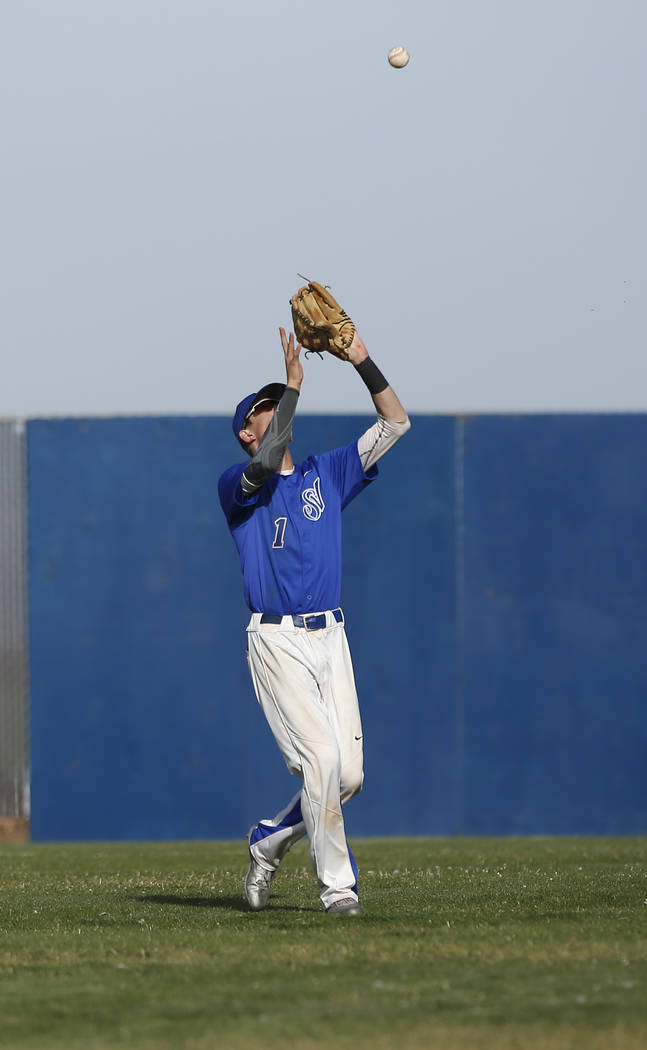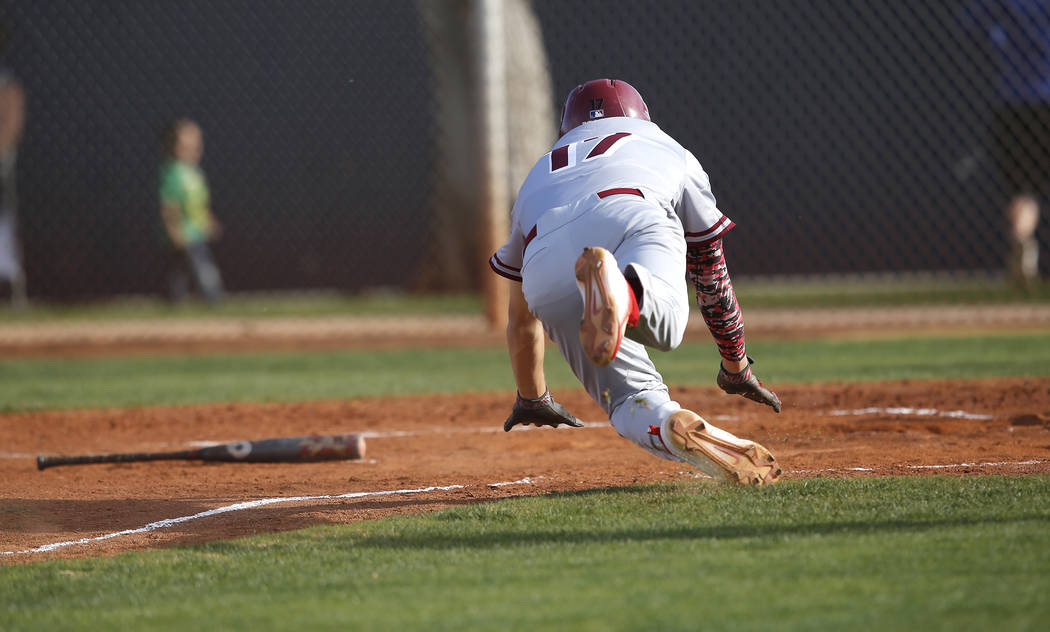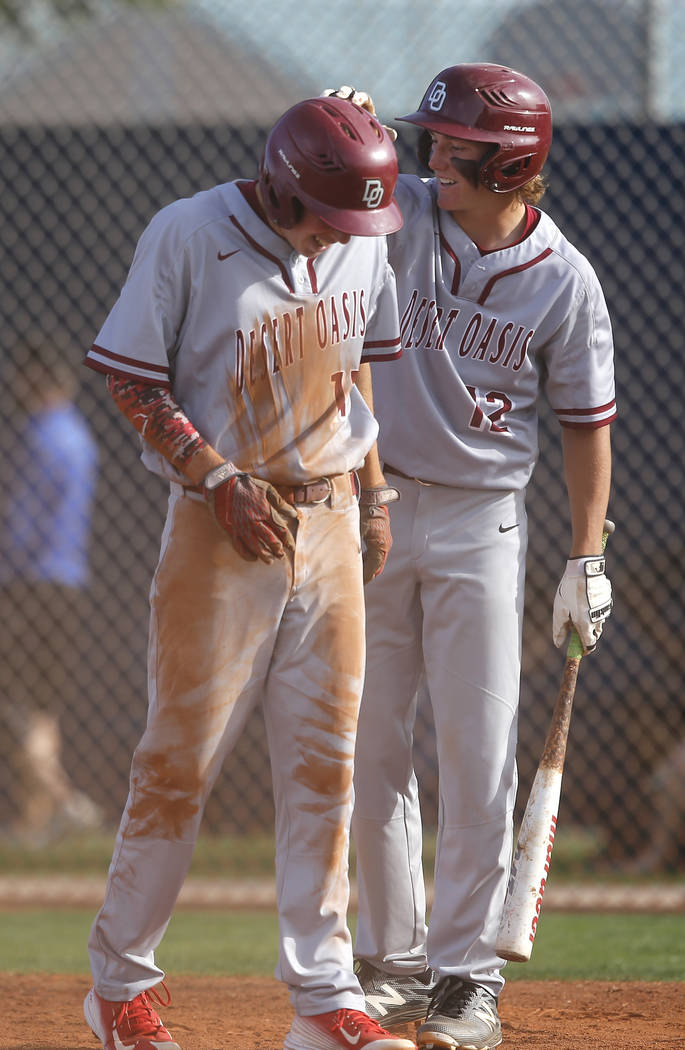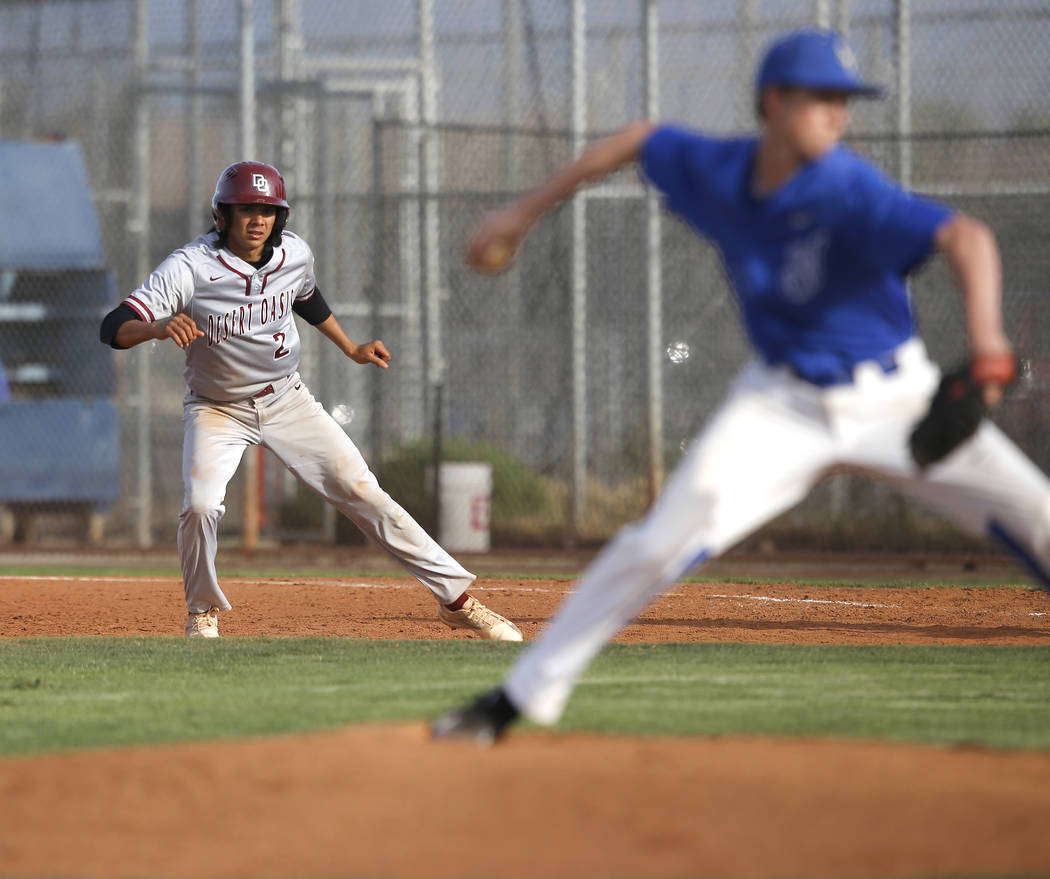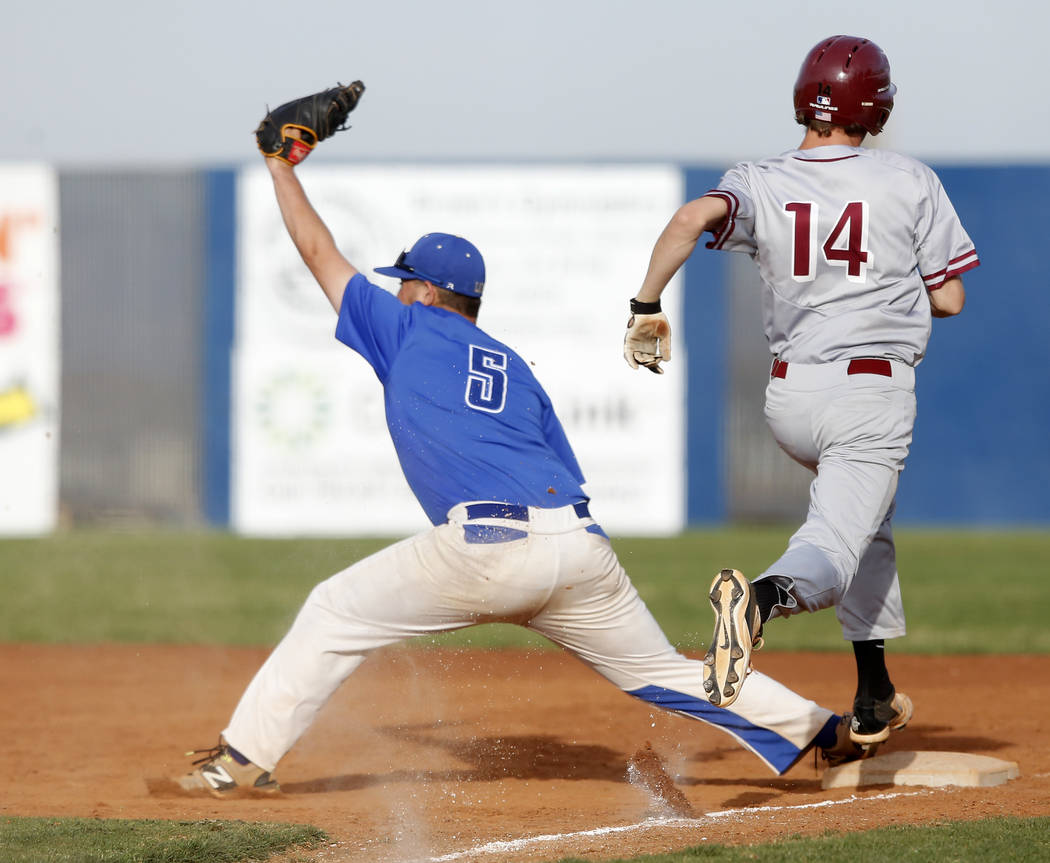 It was clear early in Thursday's game that both starting pitchers had their A-games going. But one lasted just a bit longer than the other, and the bullpen couldn't keep the pitchers' duel alive.
Both starters allowed just one run each, and Desert Oasis right-hander Brett Brocoff outlasted Sierra Vista righty Alex Chavira, tossing six strong innings and leading the Diamondbacks to a 9-3 road win.
"It's fun when you're in a tight game," Brocoff said. "I was getting a little scared there."
Brocoff pitched a gem, striking out nine and scattering four hits. He blew the Mountain Lions away early in the game with his fastball, using his curveball as a show-me pitch with less than two strikes. Then, later in the game, he started using it as a put-away pitch.
"He's got a decent fastball that he spots up, and his curveball I think is his best pitch," Desert Oasis coach Paul Buboltz said. "He spins that whenever he wants for a strike."
Toeing the rubber in the top half of innings was Chavira, who went pitch-for-pitch with the Desert Oasis ace. Chavira gave up three hits and at one point sent down 13 Diamondbacks in a row.
But even when they weren't scoring or even getting on base, the Diamondbacks were working. While Chavira was retiring Desert Oasis hitters one after the other, he was unable to do it quickly. He threw 82 pitches, and after five innings, the Mountain Lions went to the bullpen. Then the Diamondbacks' bats came alive.
"It gives us a little energy, and it's a different game," Buboltz said.
Once Chavira left the game, seemingly every Diamondback started hitting. Brocoff reached on an infield single, then so did Aaron Roberts, and Brocoff took home on a throwing error. Cole Schaefer doubled in Roberts, Fuentes singled in Schaefer and Desert Oasis batted around, sending 10 hitters to the plate in a five-run sixth inning.
"It took awhile to come out and break it open, but hitting is contagious," Buboltz said. "It kind of led to five, six runs there."
Contact Justin Emerson at jemerson@reviewjournal.com or (702) 387-2944. Follow @J15Emerson on Twitter.
Box score:
Desert Oasis 9, Sierra Vista 3