Byndloss, defense guide Las Vegas baseball past Silverado
April 30, 2013 - 10:15 pm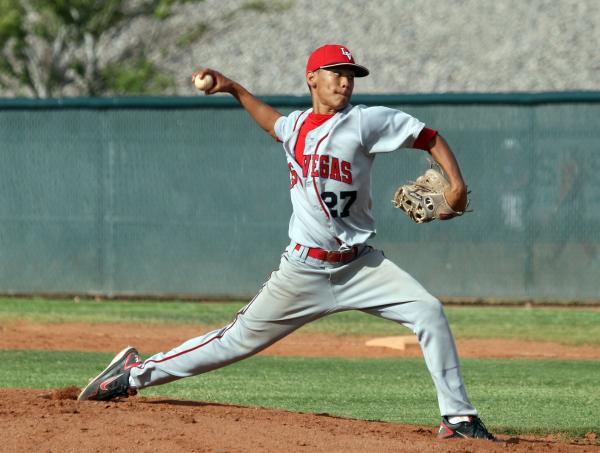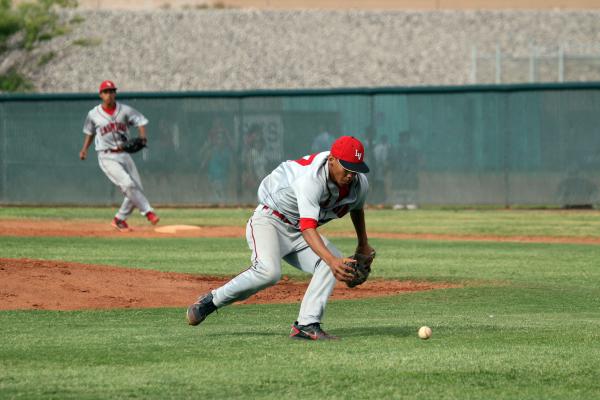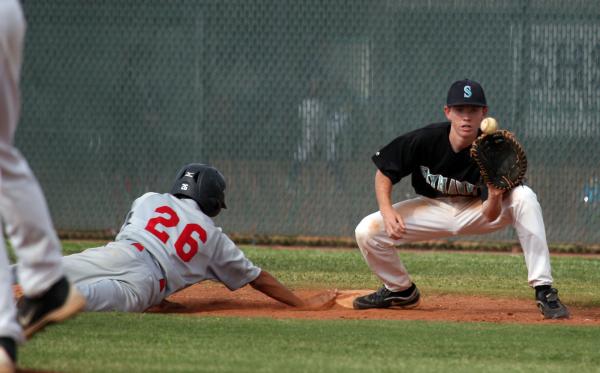 It was only fitting that Silverado's sprinkler system turned on just as Las Vegas pitcher Jerome Byndloss was putting the finishing touches on his shutout of the Skyhawks on Tuesday.
While nothing came easily on the mound for the senior right-hander, the unexpected surge didn't dampen his ability to pull the plug on Silverado's offense.
Byndloss allowed seven hits and two walks while striking out three in Las Vegas' 2-0 Northeast League victory.
With the win, the Wildcats (17-9, 7-2) clinched the No. 2 playoff seed. Silverado (11-16-1, 5-4) secured the third spot.
"This is good. We get to play at home in the first round," said Las Vegas coach Sam Thomas, whose team won its sixth straight game. "They knew that coming in. They played good defense for the most part, and Jerome pitched real well."
Byndloss was buoyed by Dameiko Mack's first-inning diving catch in short right field with two outs and runners on first and third, as well as two timely double plays.
In the fifth and sixth, the Skyhawks grounded into double plays with no outs, and Byndloss left a runner stranded at third each inning. Silverado put a runner in scoring position in five innings.
"I was just trying to stay low and keep my fastball low," Byndloss said. "I needed ground balls. My defense played well, with a lot of heart."
Skyhawks starter David Kuzma was as equally efficient, going the distance with five strikeouts and one walk.
But the Wildcats' patience at the plate in the sixth allowed them to break through.
Hector Perez drew a six-pitch walk to lead off the inning, and he moved to second on a groundout. Byndloss followed by slapping a first-pitch fastball into short right to plate the game's first run.
"We finally started to hit the ball the other way against a guy that was working us in but also trying to get us out away," Thomas said. "It took us six innings to figure that out."
After Dustin Cash's opposite-field double down the right-field line put runners on second and third, Nolan Cassell drove home Byndloss with a groundout.