Centennial holds off Arbor View to take best-of-three series
March 17, 2017 - 10:33 pm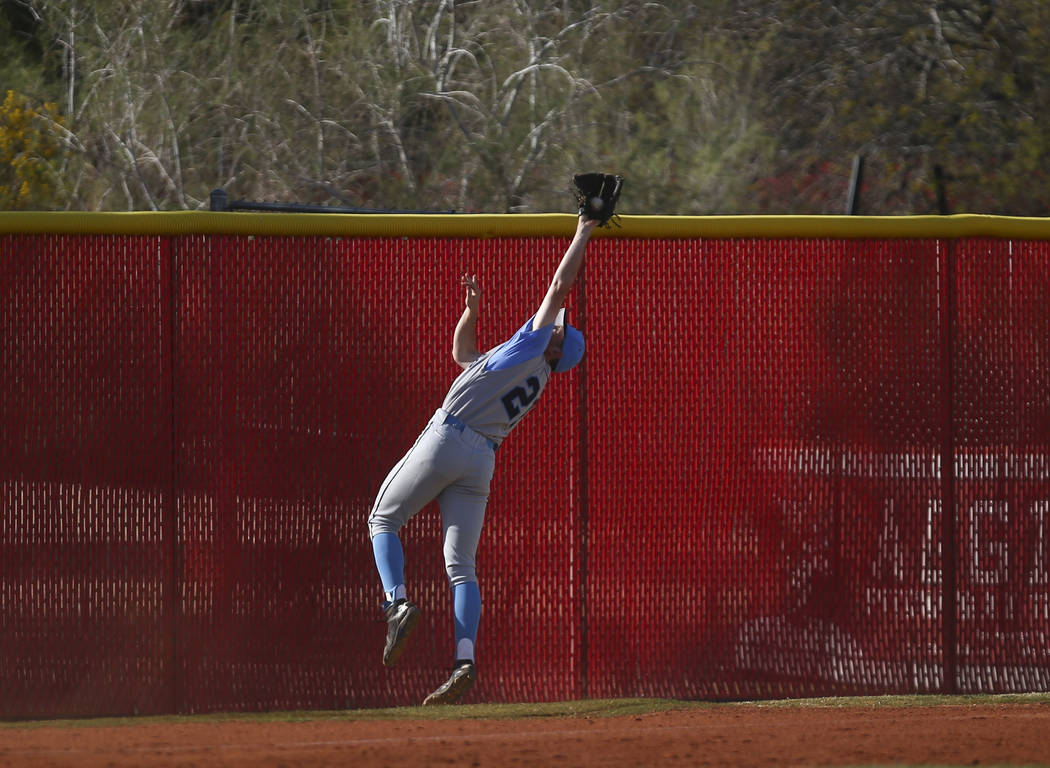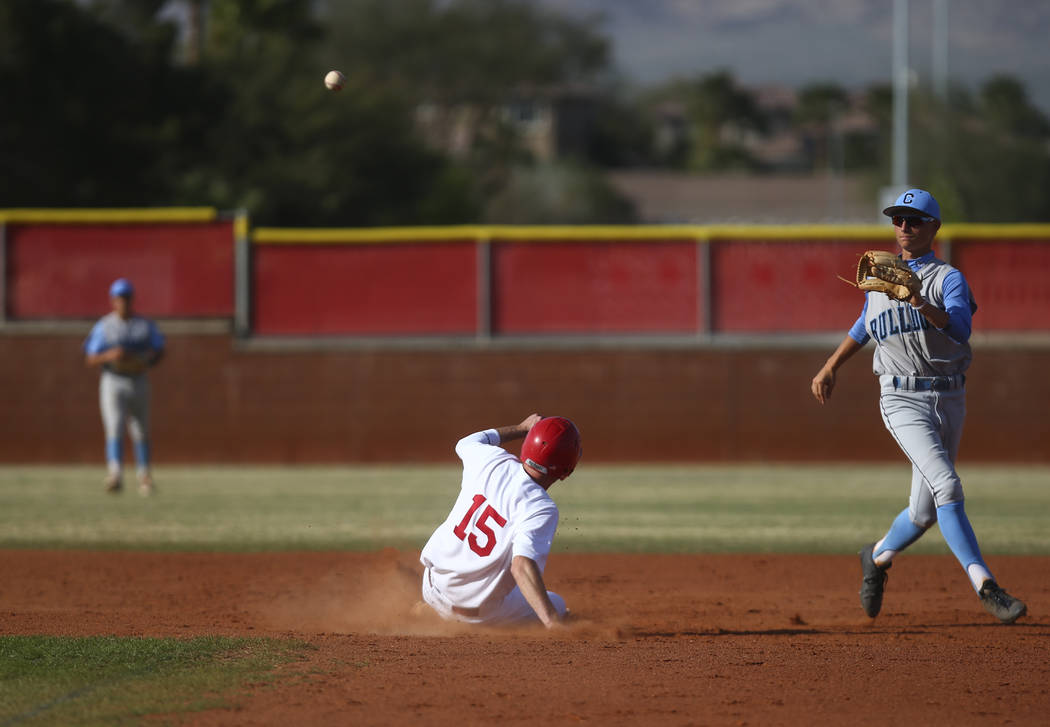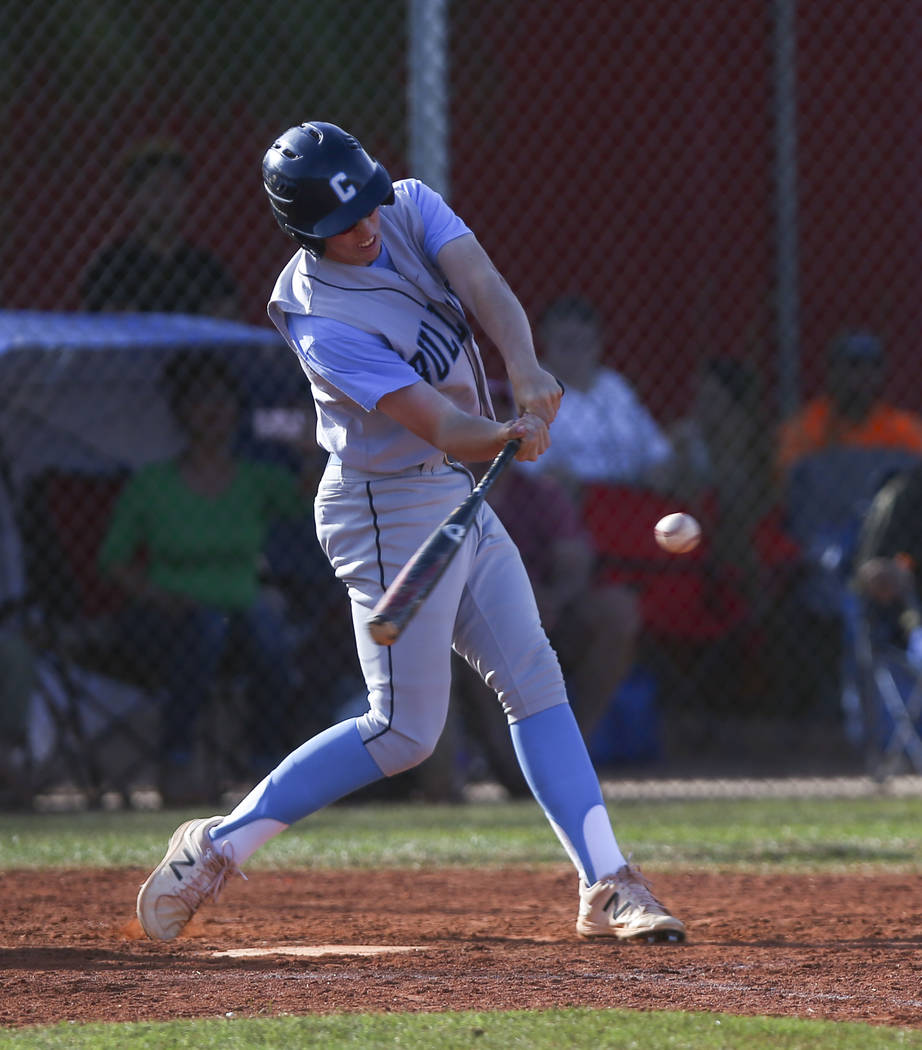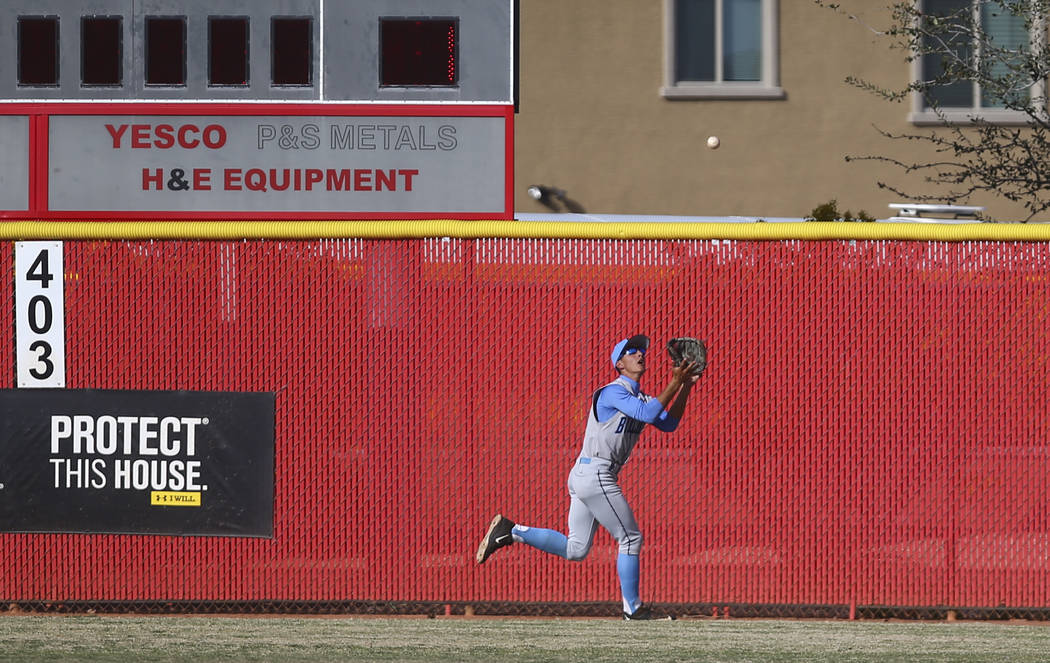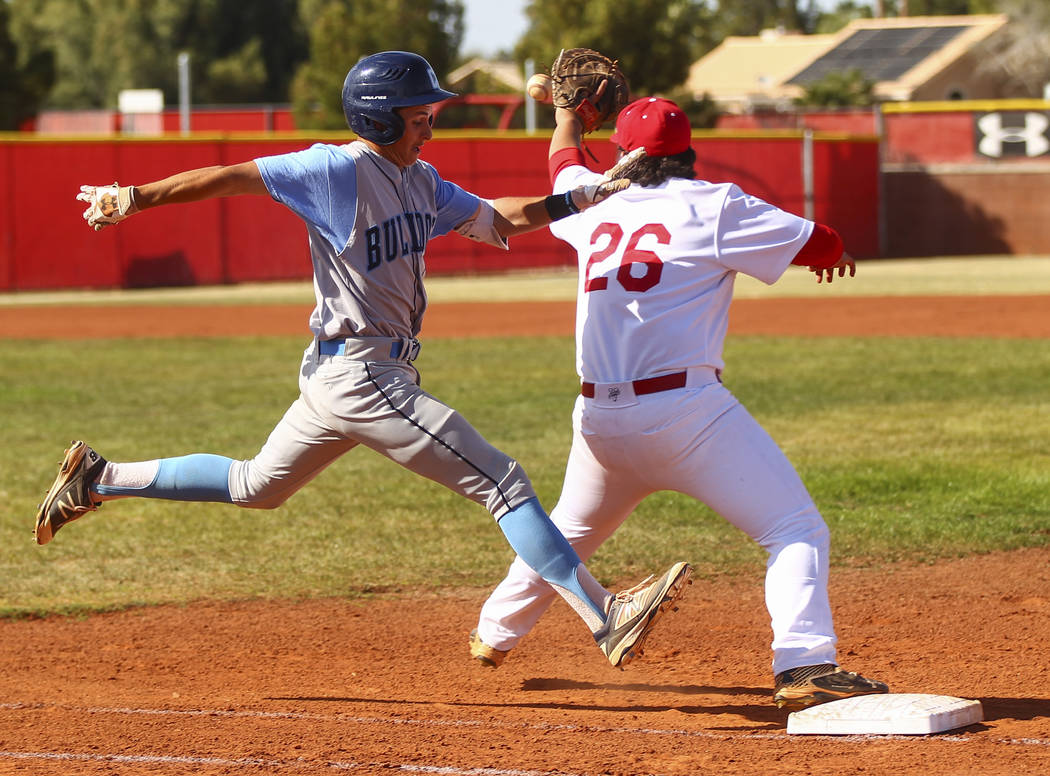 Holding a lead in the late innings has been an issue for Centennial's baseball team during the first week of the season.
But when Arbor View sent the go-ahead run to the plate in the bottom of the seventh Friday, the Bulldogs were able to shut the door.
Reliever Nik Dobar escaped a bases-loaded jam with a game-ending strikeout, and visiting Centennial held on for a 5-2 victory over the Aggies to win the three-game series.
"Yeah, it got a little hairy there at the end, but our guys responded well after what happened the other day," Centennial coach Charles Cerrone said. "It's all part of the learning process for this group. Even though we have a lot of kids returning, as a group dynamic it's always different each year."
Arbor View (1-3, 1-2 Northwest League), which won Wednesday's encounter on a walk-off homer, loaded the bases with two outs in the final inning against Bulldogs starter Kyle Horton.
Horton walked Ryan Lystlund to cut Centennial's lead to 5-2, but Dobar came on to retire pinch hitter Deangelo Smith looking to earn the save.
"Last year it happened much later in the year when we were able to close out games," Cerrone said. "All the games are important with the three-game series now, because you at least want that 2-1 advantage over your opponent should you finish tied in league."
Horton struck out seven in 6⅔ innings for the Bulldogs (4-3-1, 2-1). He gave up a home run to Logan Santos leading off the bottom of the first and didn't allow another hit until Nick Roeper's one-out single in the seventh.
Horton also went 2-for-4 with a double and a run-scoring single in the fifth.
"Kyle is one of the better competitors we've had in our program," Cerrone said. "He did a heck of a job. That was a great senior effort out of him. He's been on the varsity four years, and he knew what we needed today."
Austin Kryszczuk hit a two-run homer in the second to put Centennial ahead 2-1. Jake Rogers added a two-out, two-run single in the fifth to give the Bulldogs a 4-1 lead.
Contact reporter David Schoen at dschoen@reviewjournal.com or 702-387-5203. Follow @DavidSchoenLVRJ on Twitter.
Box score: