Centennial steals win from Rancho with big sixth inning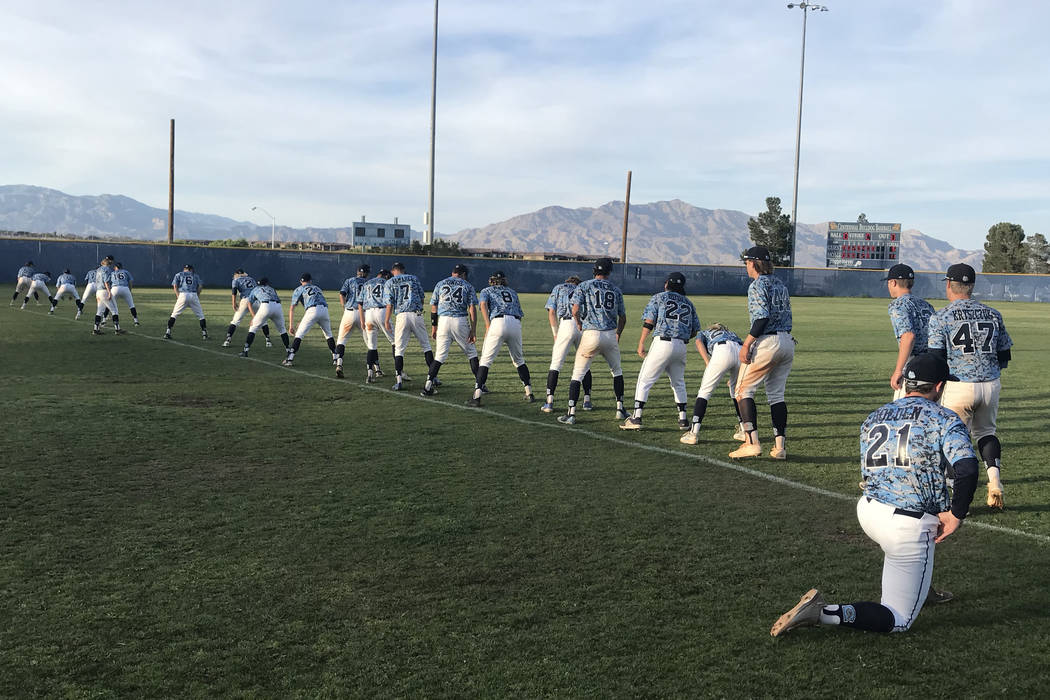 Centennial baseball coach Charlie Cerrone spent the regular season learning how resilient his club is.
From opening day back in March to the finale on Friday afternoon.
The Northwest League champion Bulldogs uncorked eight runs in the bottom of the sixth inning to earn an 11-6 home victory over Rancho.
Centennial (24-7, 15-3 Northwest League) will play Durango on Tuesday afternoon in the first round of Sunset Region tournament play.
Sunrise League champion Rancho (25-6, 17-3) has clinched a date with Silverado.
"One of the best things about our guys is that they band together, they stick together, and there's no give-up in them," Cerrone said. "It's always good to win your last game."
With nothing significant to play for, the Bulldogs and Rams both fiddled with their pitching rotations in advance of the postseason.
Centennial starter Nik Dobar threw a pair of scoreless innings. Rancho starter Carlos Hernandez allowed one run through four.
Kaleb Parker helped the Rams to a 6-1 lead with a three-run double in the top of the fifth inning, but the Bulldogs paired some key hits with an error and a flurry of walks to seize a lead in the sixth inning.
"We always play until the end. It's not over until the last pitch is thrown," Dobar said. "We've always lived on that, at least since I've been here."
Zack Simon was 2-for-4 with two doubles and RBIs for Centennial, and Zachary Hare was 2-for-3 with three RBIs. Parker finished 1-for-3 for Rancho, and Chayse Baker added an RBI.
Contact reporter Sam Gordon at sgordon@reviewjournal.com. Follow @BySamGordon on Twitter.
Box score: