Class 4A: Nick Zuppas pitches Palo Verde past Bishop Manogue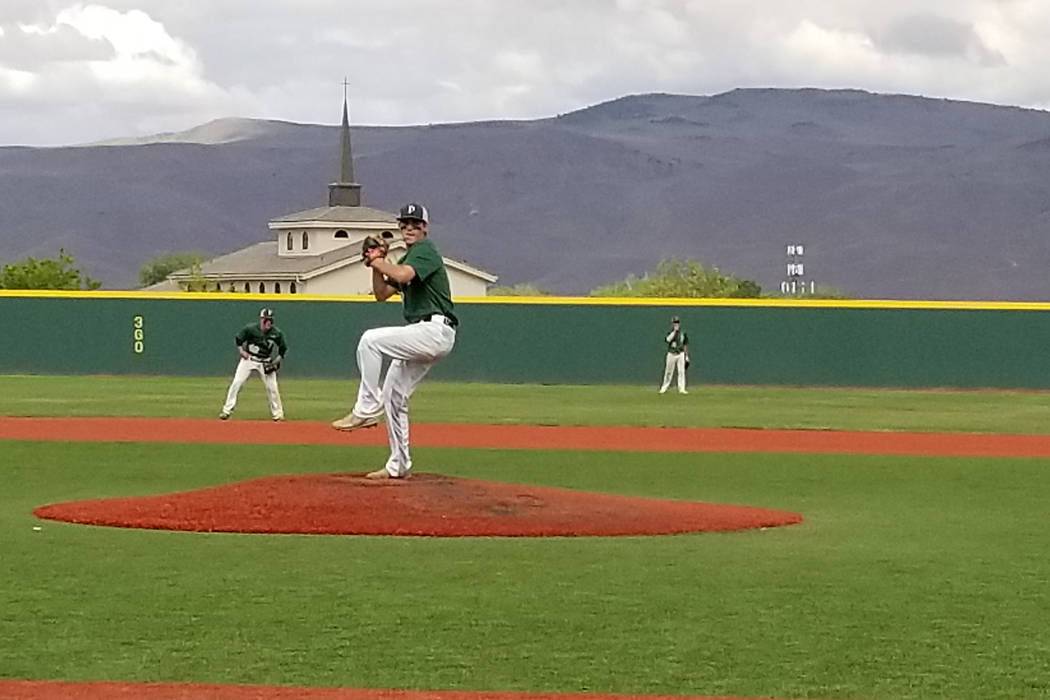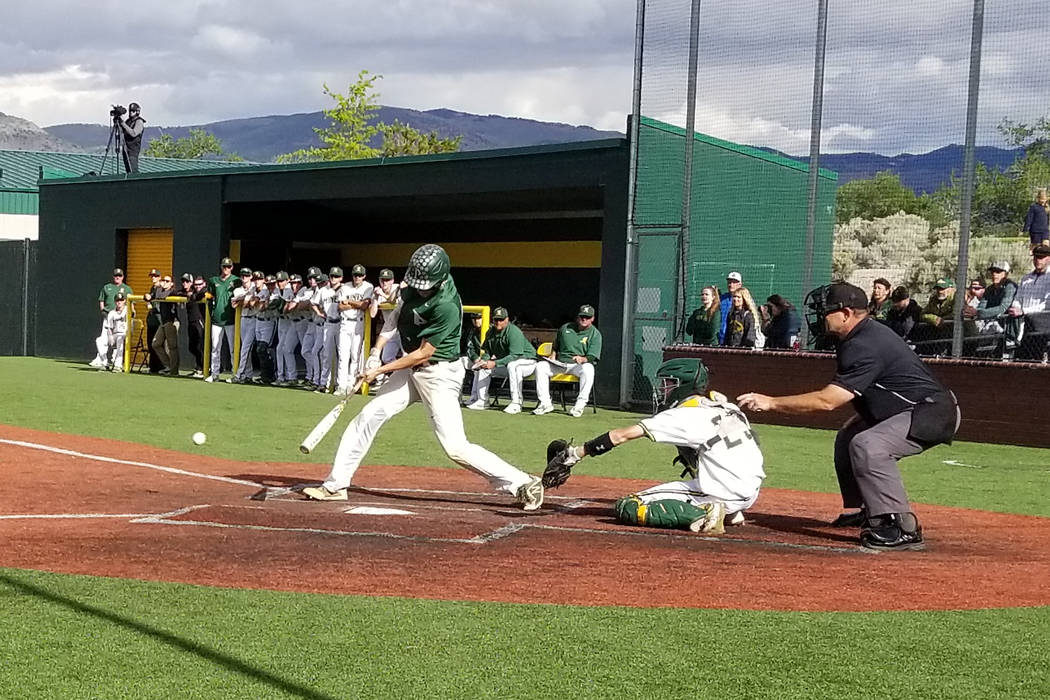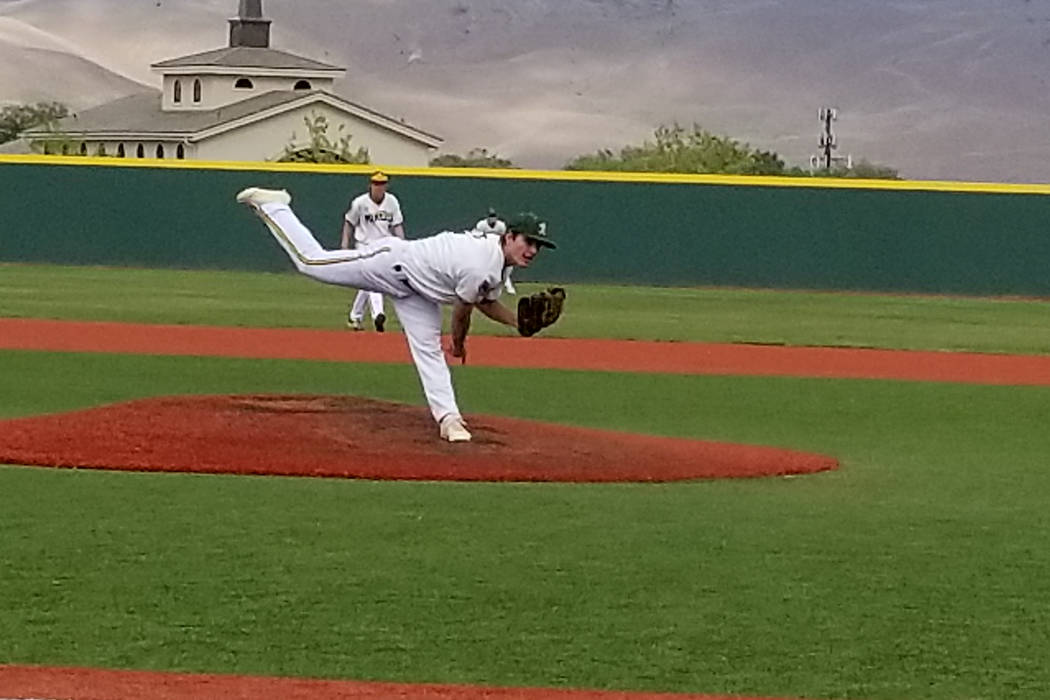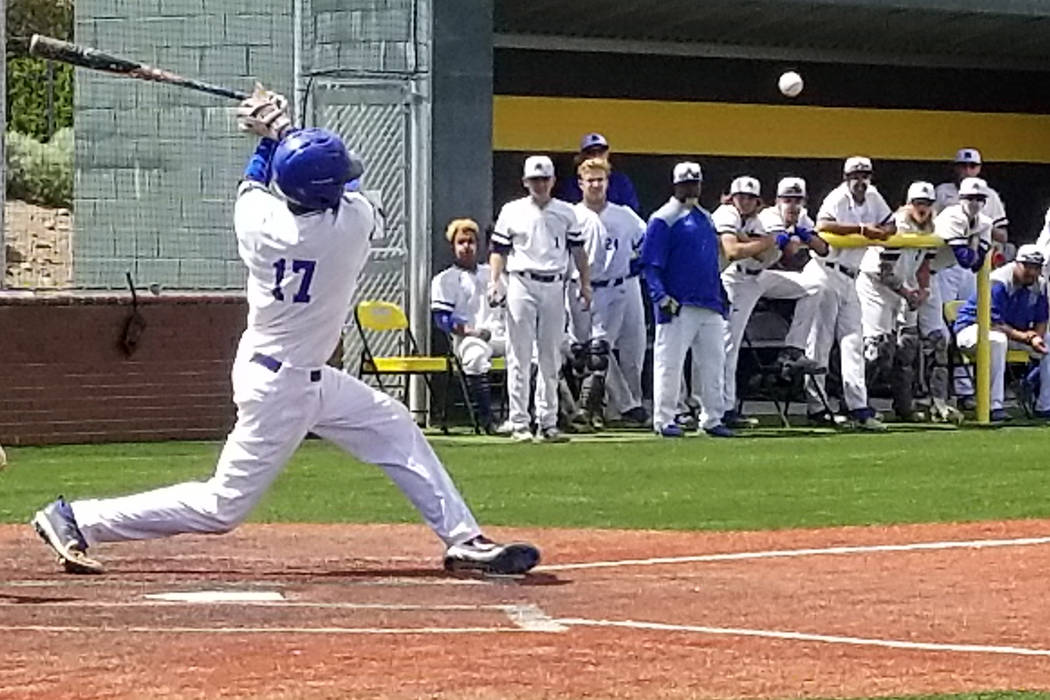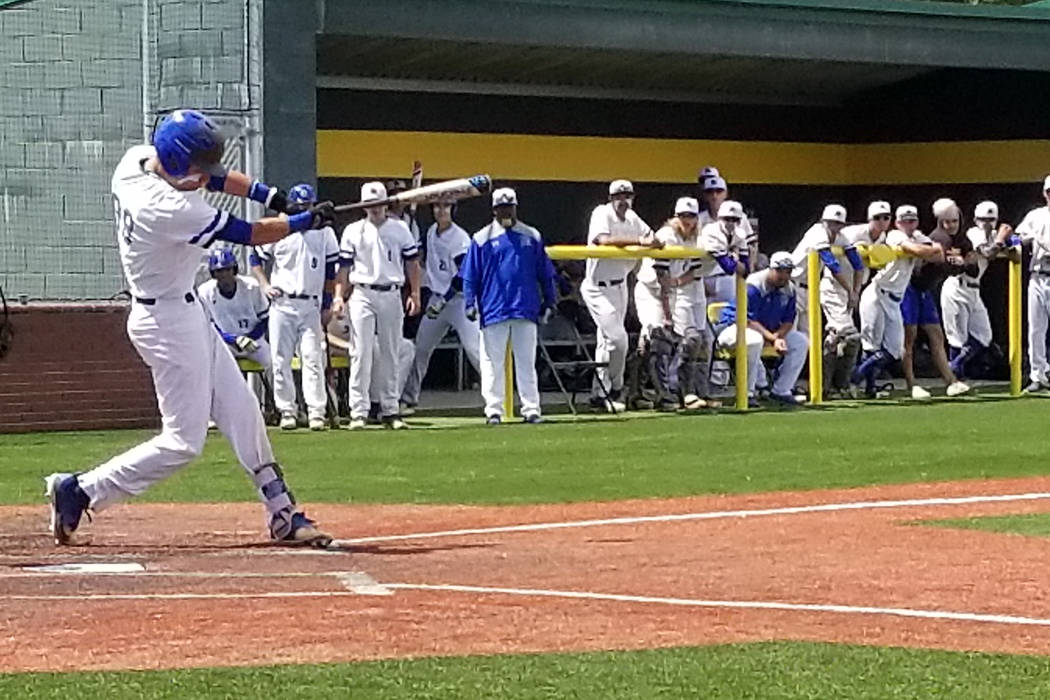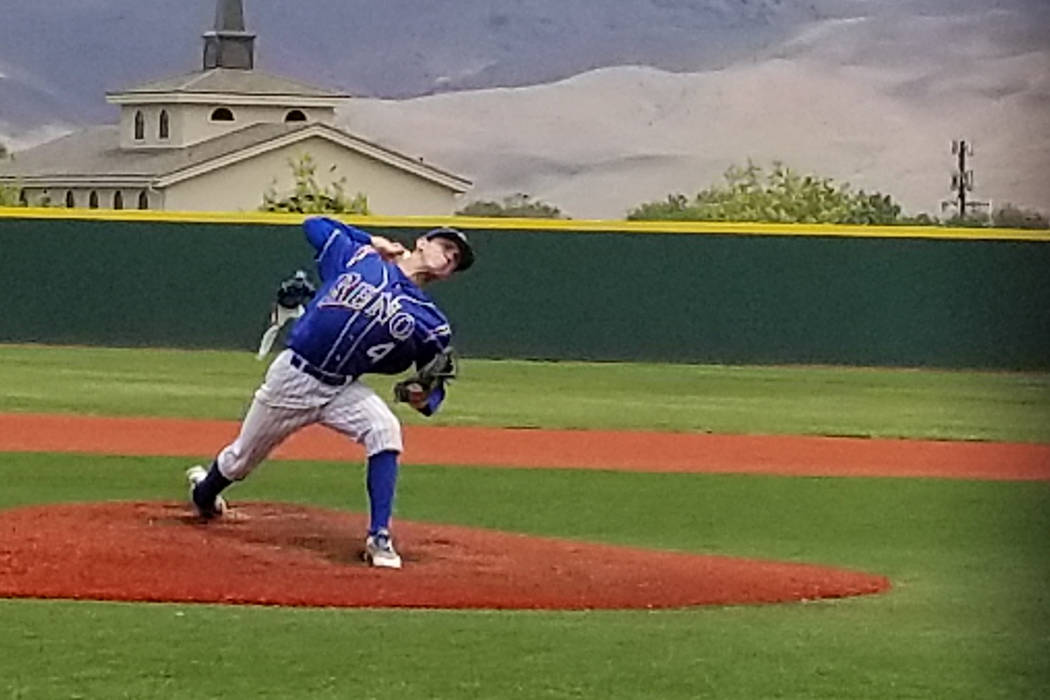 RENO — Palo Verde's baseball team was coming off outstanding outings from star pitchers Jaret Godman and Bryce Robison in the Sunset Region tournament. So who did head coach Joe Hallead turn to on the opening day of the state tournament?
Senior Nick Zuppas.
Zuppas responded with 4⅔ shutout innings, and the Panthers claimed a 1-0 win over host Bishop Manogue in the Class 4A state baseball tournament. Zuppas said he was "kind of" surprised to get the call, but was happy to get the start.
"I thought I pitched well my last outing, and I thought they knew I could get the job done and trusted me, so I thought it was a good idea," Zuppas said.
He allowed three hits and struck out five, and just one runner reached second base against him.
"There's a lot of good teams in this tournament," Palo Verde coach Joe Hallead said. "And we looked at matchups and thought that Nick with his offspeed stuff was real good against this team.
"We knew that Nick with his heavy slider would be a good matchup for them."
In the fifth, an error and a two-out walk gave the Miners runners at first and second. Godman came on to relieve Zuppas and retired the final seven batters to earn a save.
The Panthers scratched across the game's only run in the bottom of the first thanks to a stellar at-bat by leadoff man Nate Bartlett. Bartlett saw 15 pitches, fouling off nine two-strike pitches to draw a leadoff walk.
"The guy is a bulldog at the plate," Hallead said. "I say 'Be a menace at the plate.' That's what I tell him every time he goes up to the plate when he leads off the first. He just kept wasting good pitches."
Bartlett went to third on a single by Peyton Cole and scored on Godman's sacrifice fly for the game's only run.
"Nate put that first at-bat on him and sort of set the tone for that inning," Hallead said "We got one across. I thought we'd get more today, but we'll take that one."
Manogue (25-11-1) faces Basic (30-6) in an elimination game at 1 p.m. on Friday at Reno High. Palo Verde (29-9) plays Reno (33-5) at 4 p.m., with the loser of that game facing the Manogue-Basic winner at 7 p.m.
Reno 1, Basic 0 — The Huskies scratched across a run in the top of the sixth inning to knock the two-time defending state champions into the losers' bracket.
Brent Thomas fired a three-hitter to lead Reno. He struck out four, including two in the seventh inning to close out his complete game.
"As far as their pitcher, wow, I can't say enough about that," Basic coach Scott Baker said. "It was a change-up attack pretty much the whole time. The kid had great arm speed. I think we had a tough time picking up pitch recognition.
"That was what I was afraid of was being shut down offensively."
Basic ace C.J. Dornak went the distance, but gave up the game's lone run came in the sixth when Sawyer Jaksick scored on a sacrifice fly by pinch-hitter Ryan Hess.
Jaksick led off the inning with a single through the right side. One out later he went to third when Joe Condon doubled off the wall in right field.
Hess then lifted a fly ball to right, and Jaksick slid home well ahead of the throw to the plate.
Dornak allowed five hits and struck out nine with two walks.
"C.J. honestly didn't have great secondary pitches," Baker said. "He's a fastball guy anyway, but it just became such a fastball attack that by the second and third time around I think they started putting the barrel on the ball a little more and ended up executing and getting a sac fly there."
Christian Rivero was 2-for-4 for the Wolves, who must win twice on Friday to advance to Saturday's championship round.
"We've got to keep it loose," Baker said. "Right now it stings a little bit, which it should. But another hour or so it's gone and we'll move on."
Box scores:
Palo Verde 1, Bishop Manogue 0