Class 4A: Palo Verde beats Reno, advances to title game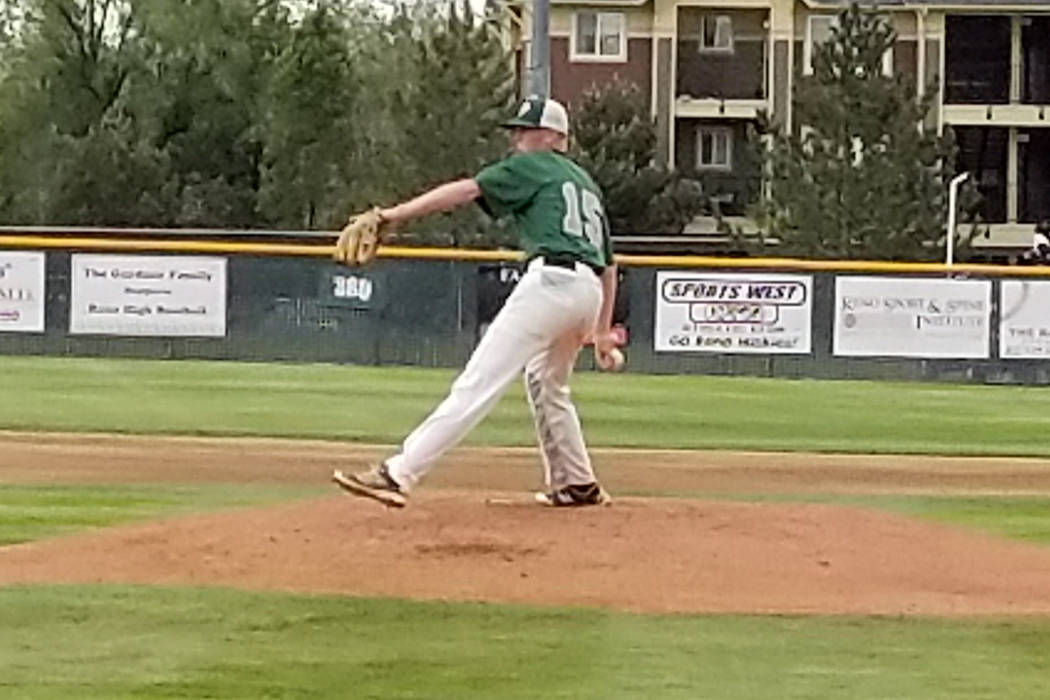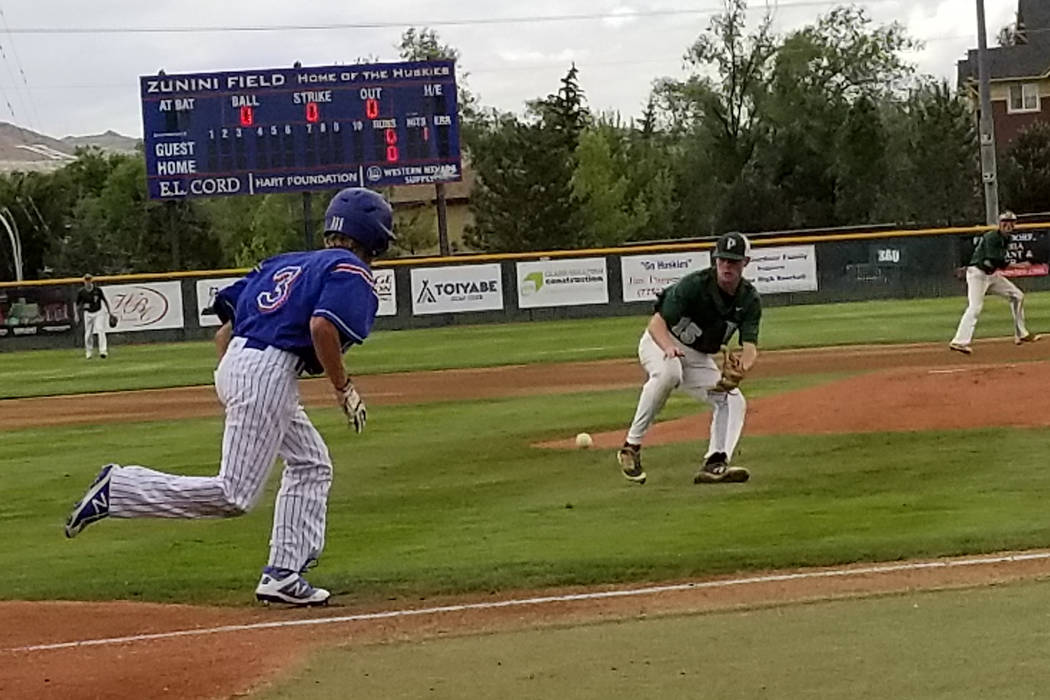 RENO — Palo Verde pitching coach Dave Meng nearly had to wrestle the ball out of Bryce Robison's hand in the seventh inning on Friday. That's how badly the junior right-hander wanted to finish the game.
But Robison already had done his job, and Jaret Godman came on to get the final out as the Panthers defeated host Reno 5-2 to move into the championship game of the Class 4A state baseball tournament.
"I definitely didn't want to (come out)," Robison said. "I wanted to finish out the game. But I have a great pitcher, Jaret Godman, who came out and got the job done."
Robison allowed two runs on five hits in 6⅔ innings to earn the victory. He struck out eight with two walks.
"That Reno team wasn't 30-5 for nothing, and Bryce came in and kept them off balance for the most part and did a great job locating," Palo Verde coach Joe Hallead said. "I couldn't be more proud of him."
The Panthers (30-9) play two-time defending state champion Basic (32-6) at 10 a.m. Saturday at Bishop Manogue for the title. If Basic wins, a second game would be played to determine the champion.
Palo Verde's streak of 25 consecutive scoreless innings came to an end in the sixth when Reno finally broke through against Robison.
They had four hits in the inning, three of which didn't leave the infield. Robison was lifted in the seventh after allowing his second walk.
"We came in and got our guy to come in and get the last out, and we're playing for the championship tomorrow," Hallead said. "I can't believe I just said that."
Robison also kick-started the offense, when he tripled in the second and courtesy runner Scott Cosby came home on a Josiah Cromwick single with the game's first run. Robison was 2-for-3 with a double and a triple.
"It's just great knowing the fact that no Palo baseball team in history has ever done this," Robison said. "Just being able to go out there and do my job both at the plate and on the mound just feels great."
The Panthers tacked on three runs in the fourth highlighted by an opposite field homer by leadoff man Nate Bartlett.
"Our leadoff batter was the only guy in the lineup that hadn't hit a home run this year, and he finally got on the board hitting the ball the right way," Hallead said. "He got rewarded for going that way."
Cromwick was 3-for-3 with two doubles and two RBIs to lead the 13-hit attack. Bartlett, Peyton Cole and Robison each added two hits for Palo Verde, which had four doubles, tow triples and the home run.
"It's surreal," Hallead said. "You think about the 22 years this school has been in town and all the coaches and players that have played here before, and we're playing for those guys."
Basic 3, Reno 2 — Zach Hose hit an RBI triple off the top of the center-field fence in the bottom of the sixth inning to break a 2-2 tie as the Wolves defeated the Huskies to advance to the championship round.
"I knew Zach hitting that ball was going to win the game for us," senior Jesse Fonteboa said. "It was a huge at-bat by him, especially since he's just a sophomore. For him to go out there and do that was just phenomenal."
Fonteboa went the distance for Basic to get the win. He allowed one earned run on four hits. He also had a two-run homer in the fourth inning to tie the game.
"We had to battle thorugh the losers bracket, we have to play more games, but we have a lot of pitching, so we knew we had a chance," Fonteboa said. "And now we gave ourselves a chance to play in the championship game. It feels awesome."
Reno took a 2-0 lead in the third after Ryan Hess reached on a two-base error and scored on a single by Garrett Damico. The Huskies added another run on a sacrifice fly by David Ruiz.
Christian Rivero went 2-for-2 for Basic.
Basic 3, Bishop Manogue 1 — Nick Thompson gave up a solo homer on the first pitch of the game, but shut down the Miners from then on as the Wolves staved off elimination in the day's first game.
Thompson pitched a six-hitter and struck out five with no walks.
Rivero lined an RBI double down the left-field line with two outs in the fifth to break a 1-1 tie, and he came home on a wild pitch for the final margin.
Manogue loaded the bases in the top of the seventh on singles by C.J. Hires, Josh Rolling and JonMikel Ugalde.
But Thompson got Angelo Reviglio to pop out to Rivero at second to end the game.
Rivero went 3-for-3 with two runs, and Kyle Turner was 2-for-3 for Basic.
Calvin Bailey led off the game with a no-doubt homer to right field on Thompson's first pitch. Rylan Charles went the distance for Manogue (25-12-1), allowing two earned runs on seven hits.
Box scores: