COWBOY CLASSIC: Willie Lucas throws no-hitter to lead Pahrump to title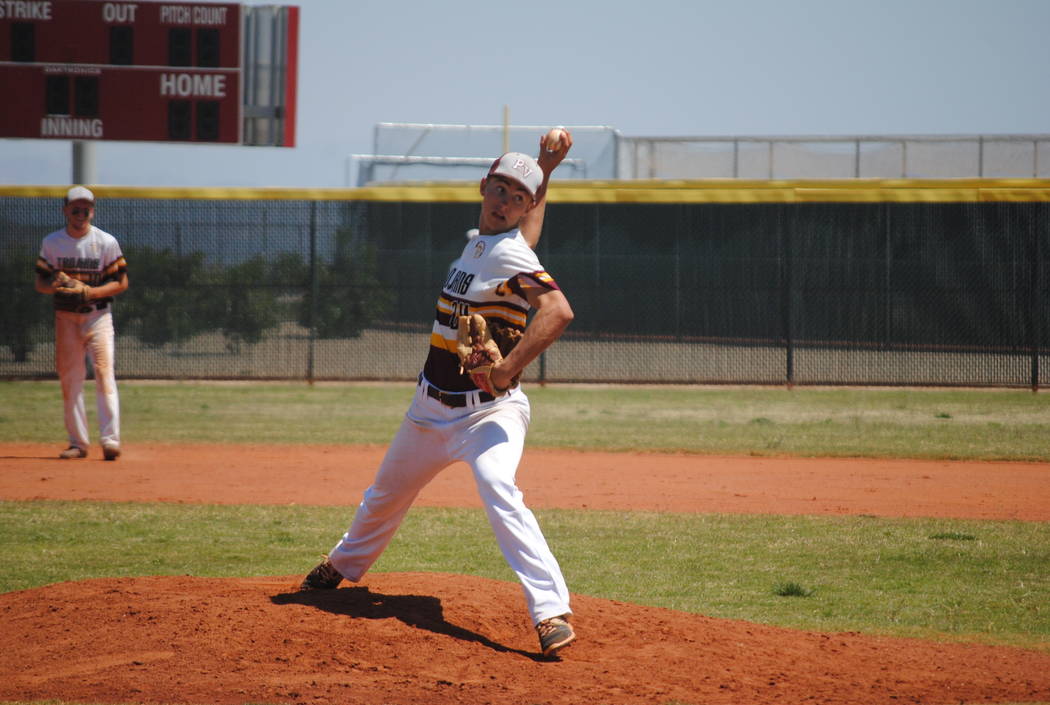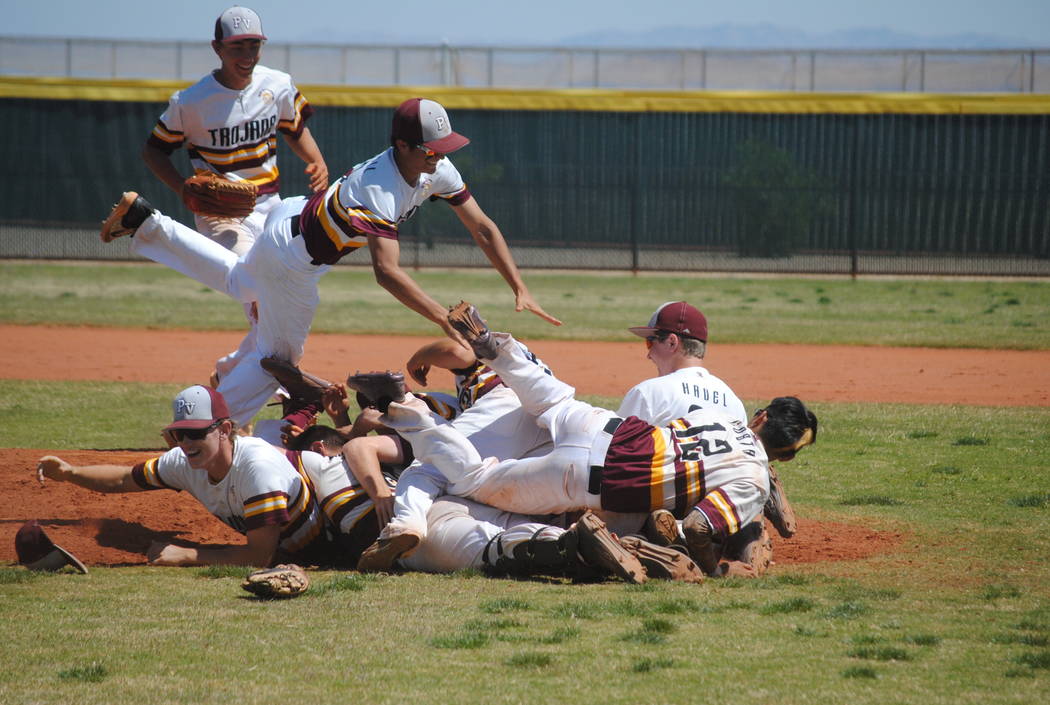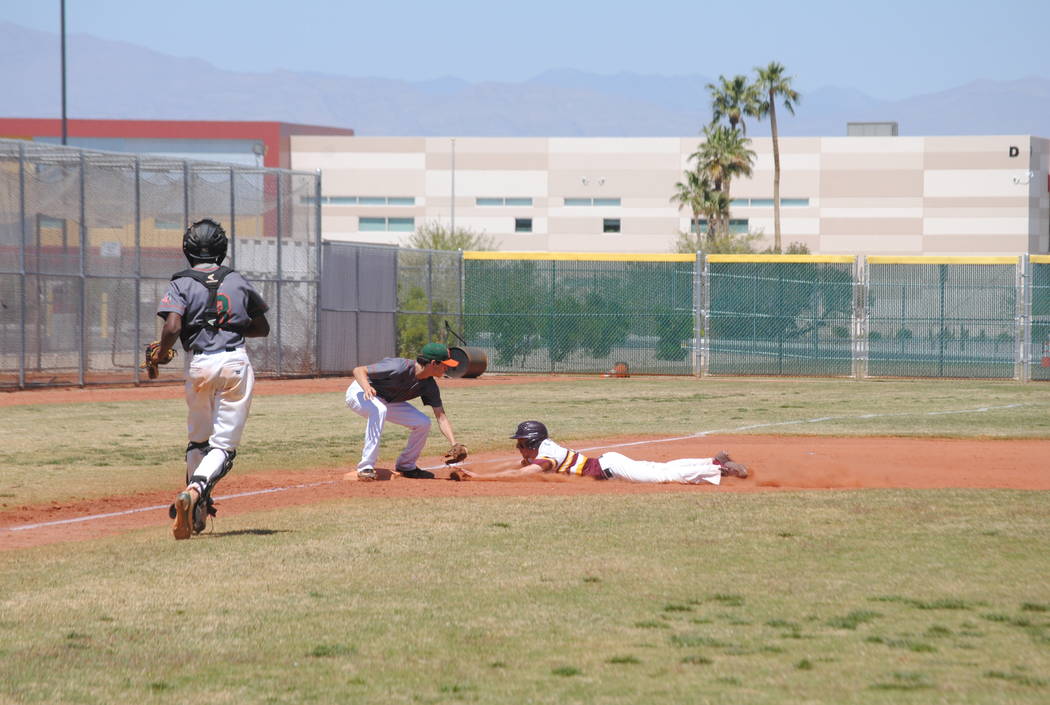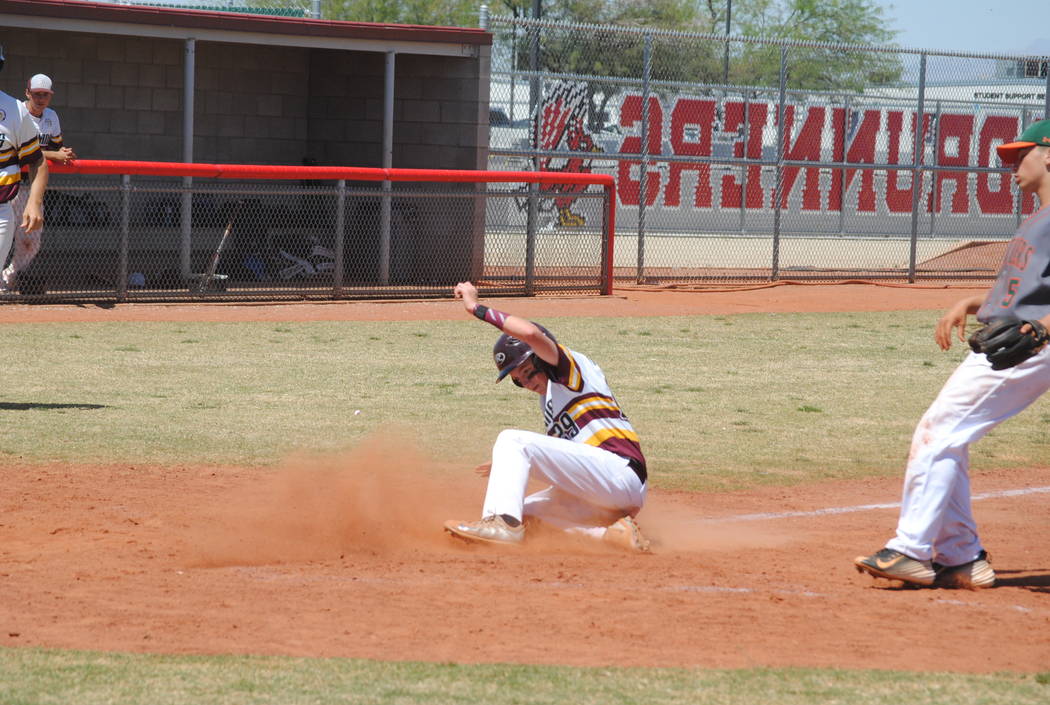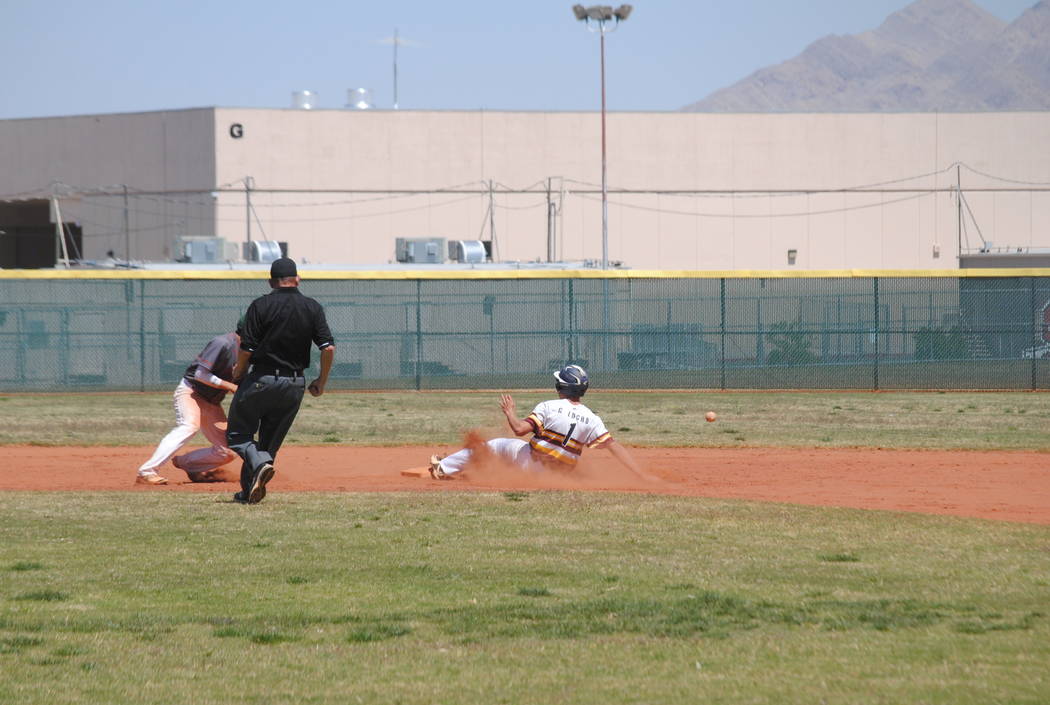 Willie Lucas didn't plan on outdoing his older brother, it just went that way.
"I'm pretty sure he's jealous, but I didn't mean to do it," he said. "It just happened."
The younger Lucas threw a no-hitter Wednesday afternoon to lift Pahrump Valley's baseball team to a 5-0 win over Mojave in the championship game of the Cowboy Classic at Tech.
"My brother is the ace on the team so he helps me with my mechanics, and also my teammates have helped me a lot by calming me down on the mound and just making sure I'm relaxed," Lucas said.
His brother, junior Garrett Lucas, has not yet thrown a no-hitter during his time at Pahrump, and Willie's no-hitter was the first time the Lucas brothers have even come close.
"I've thrown like four-hitters, I guess, but nothing really that close," Willie said.
The sophomore struck out six and walked four during the championship game, and was in trouble just once in the second inning.
Willie Lucas loaded the bases with the help of an error and a couple of walks with one out and the game still scoreless.
"(Catcher John MacDonald) called time and talked to him himself so I thought I wouldn't go out and talk to him and just see what he does," Pahrump coach Brian Hayes said. "He came out and threw ball one to the next batter and then mowed them down."
Lucas struck out Mojave's No. 8 and 9 batters to escape the jam.
"My thought was more to just get a ground ball so we could get a double-play ball," Lucas said. "Striking (them) out wasn't really my main focus, it was just getting out of the situation and helping the team out without any runs scored."
The Trojans big inning offensively came in the third. With two outs, Pahrump strung together three consecutive base hits to score three runs for a 3-0 lead.
"It was nice to see them hit the ball, because sometimes at this level you score runs by the other team giving it to you and it's nice when we earn it," Hayes said. "We have quite a few guys that are starting to swing the bat a little bit."
Junior Angelo Carranza got the ball rolling in the third inning with a pinch-hit base hit to drive in the first run to get the Trojans started. Senior Drew Walker was 2-for-3 with an RBI, and Willie Lucas added a sacrifice fly.
Chaparral 10, Clark 0 — At Chaparral, Erick Villarreal fired a three-hit shutout as the Cowboys defeated the Chargers in five innings in a consolation game.
Talon Greene went 2-for-2 with a triple, and James Cobian was 2-for-4 with a double and an RBI for Chaparral.
Thomas Pablo added a double for the Cowboys.
Matthew Thompson doubled for Clark.
Valley 8, Desert Pines 3 — At Tech, Adolfo Ramirez-Salazar was 3-for-4 with two runs and an RBI to lead the Vikings over the Jaguars in a consolation game.
Jacob Cruz went 2-for-5 with a double, a run and three RBIs for Valley.
David Trotta was 2-for-4 with two runs, Bryce Cowin went 2-for-4 with an RBI and Omar Serna-Macias went 2-for-4 for Valley.
Steven Laureano was 1-for-2 with a double and an RBI for Desert Pines.
Pahranagat Valley 8, Virgin Valley 7 — At Chaparral, the Panthers rallied for three runs in the top of the seventh to beat the Bulldogs in a consolation game.
Tabor Maxwell scored the go-ahead run on a sacrifice fly by Preston Higbee.
Garett Higbee went 2-for-4 with a double and two RBIs to lead Pahranagat Valley. Christian Higbee was 2-for-4 with two runs and an RBI, and Maxwell went 2-for-4 with two runs for the Panthers.
Dallan Tanner went 2-for-4 with a run and an RBI for Virgin Valley.
Eldorado 6, Tech 6 — At Del Sol, the Sundevils and Roadrunners played to a tie in a consolation game.
Julio Rodarte went 3-for-4 with two doubles, a triple and two RBIs to lead Eldorado. Mario Gonzales was 2-for-4 with a double and an RBI for the Sundevils.
Box score: