Dax Fellows' moonshot lifts Silverado over Bonanza
March 11, 2017 - 12:08 am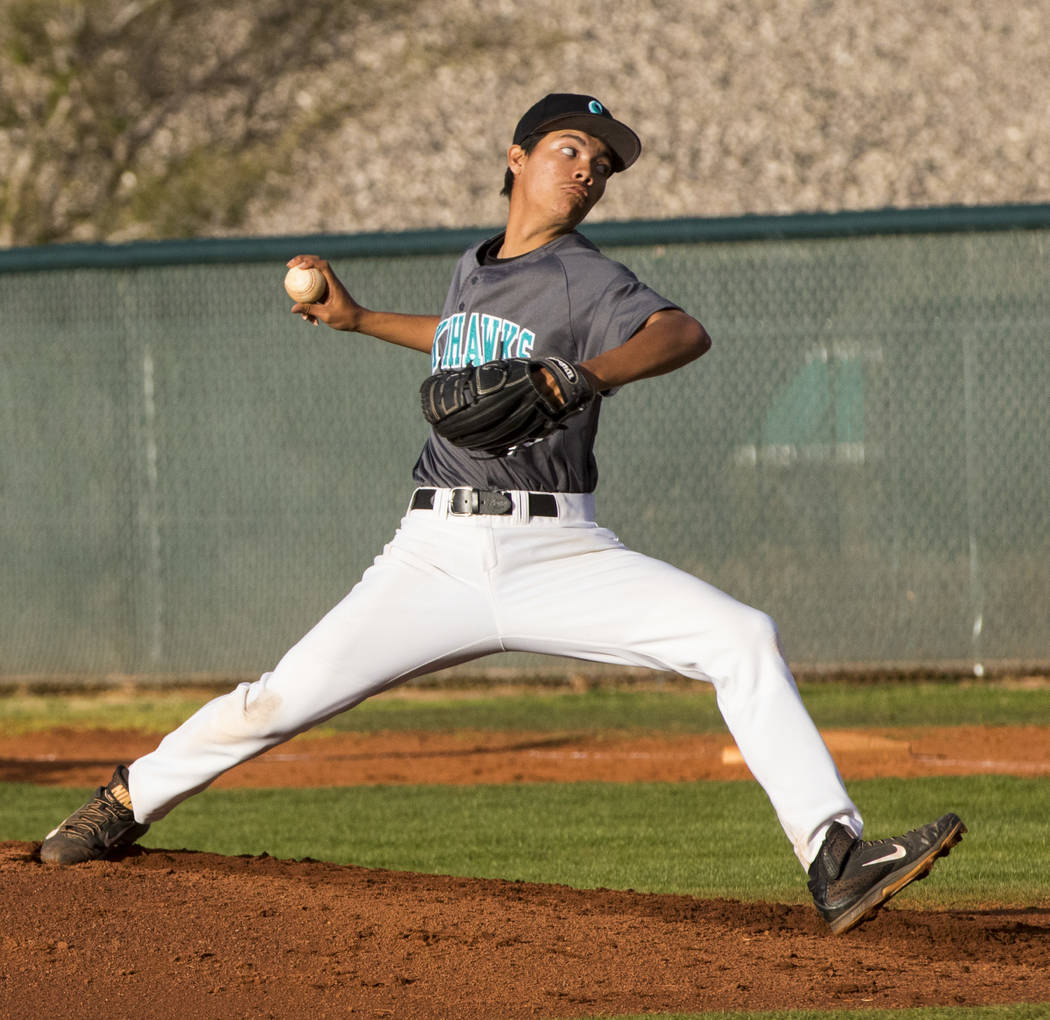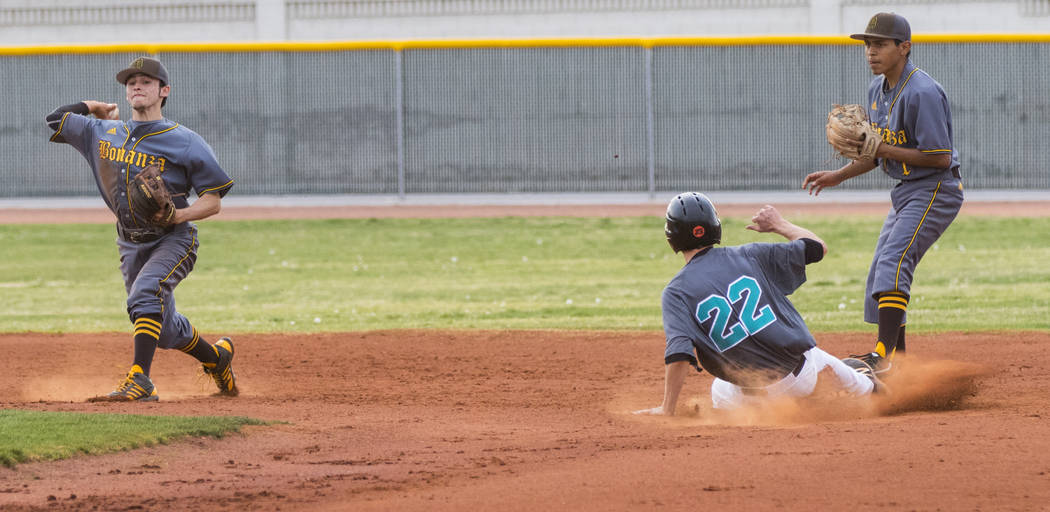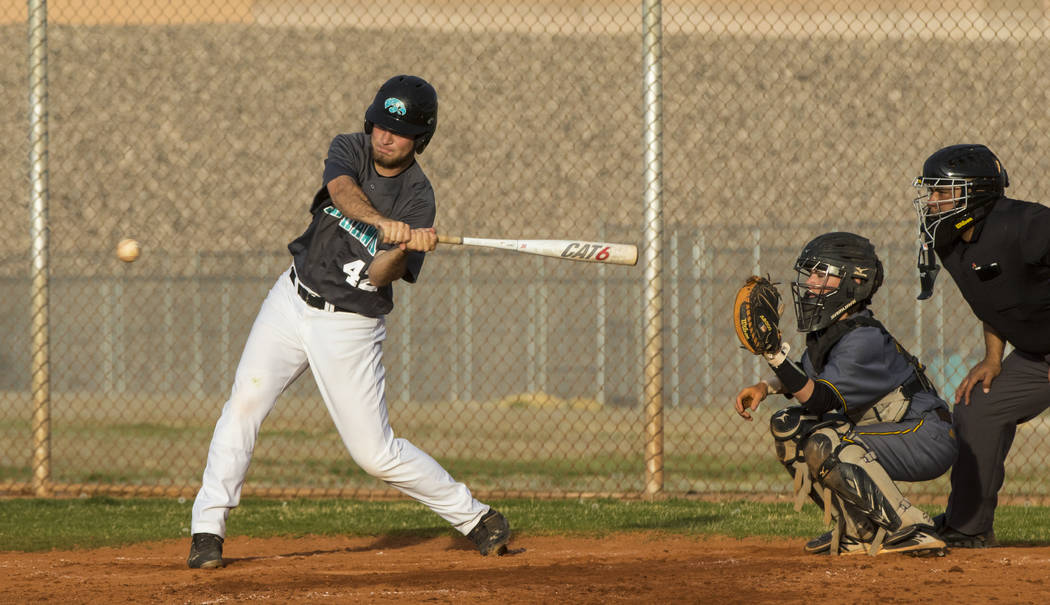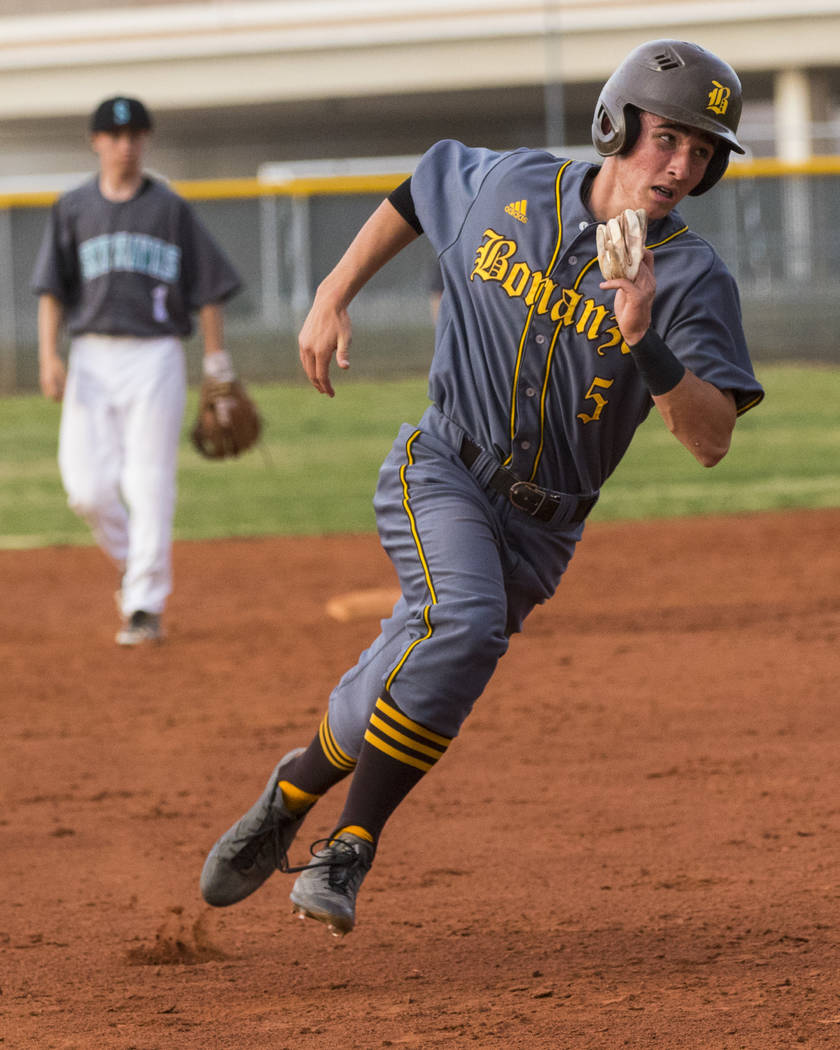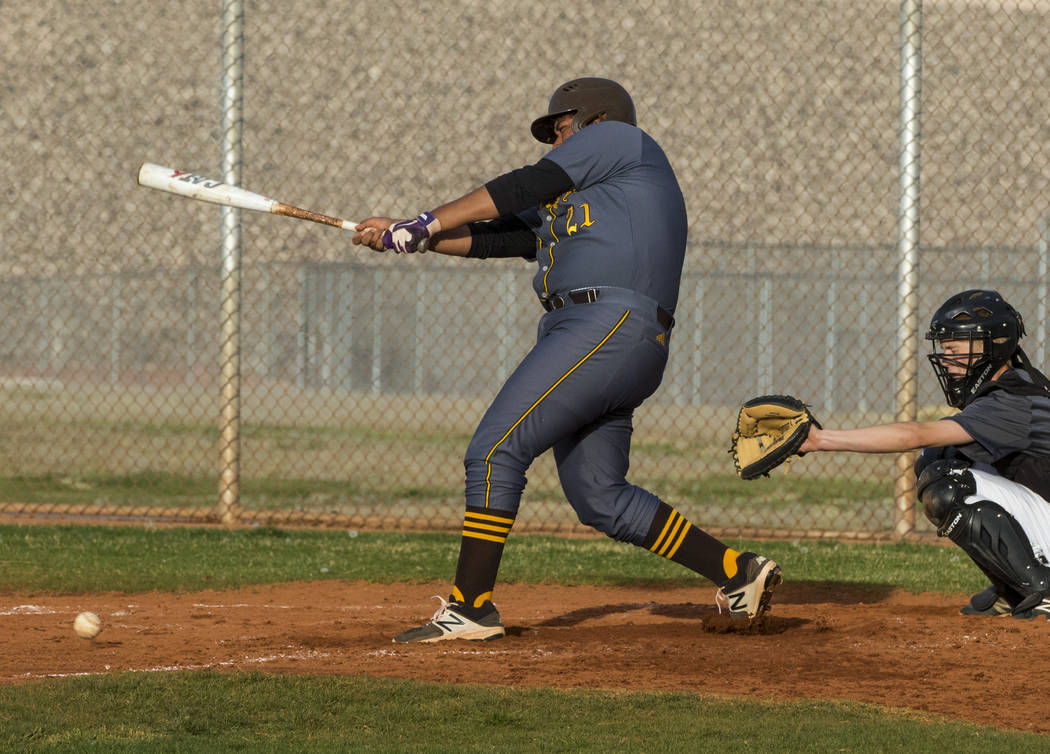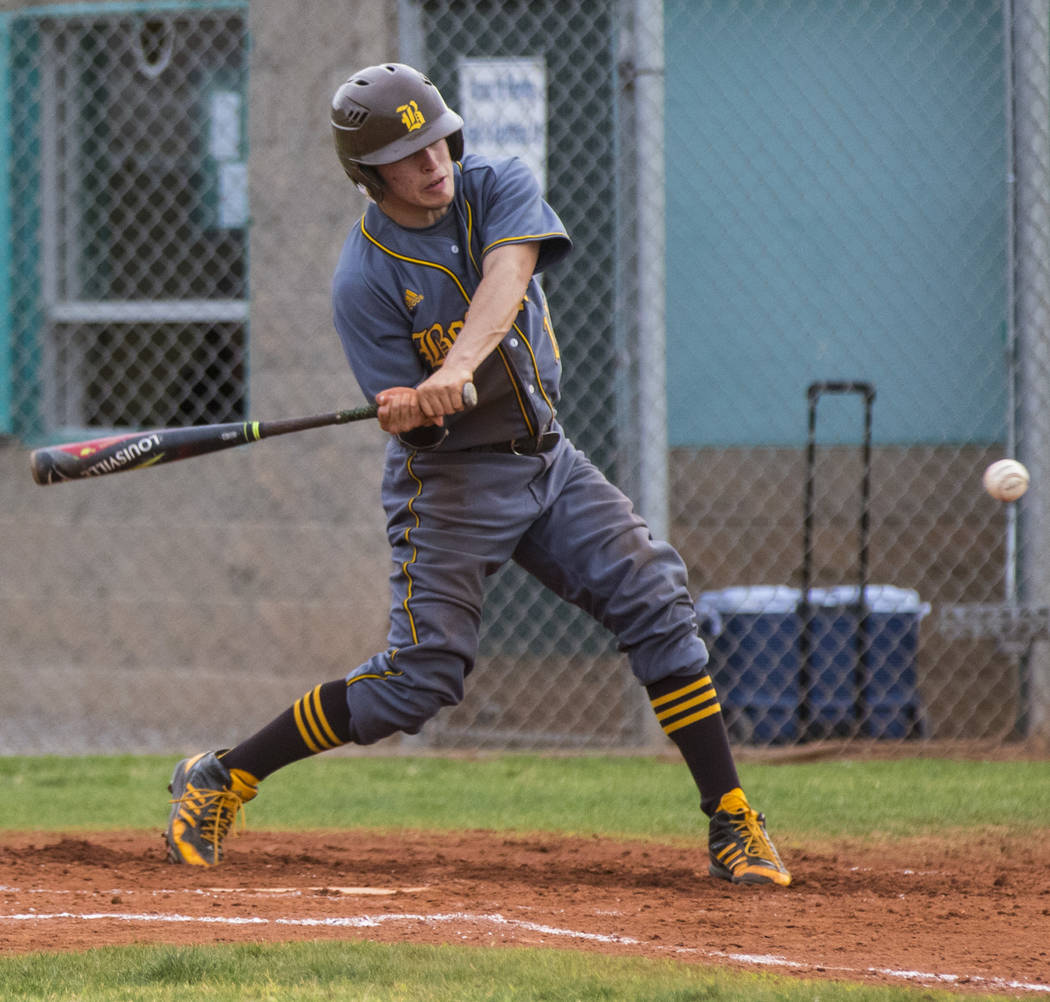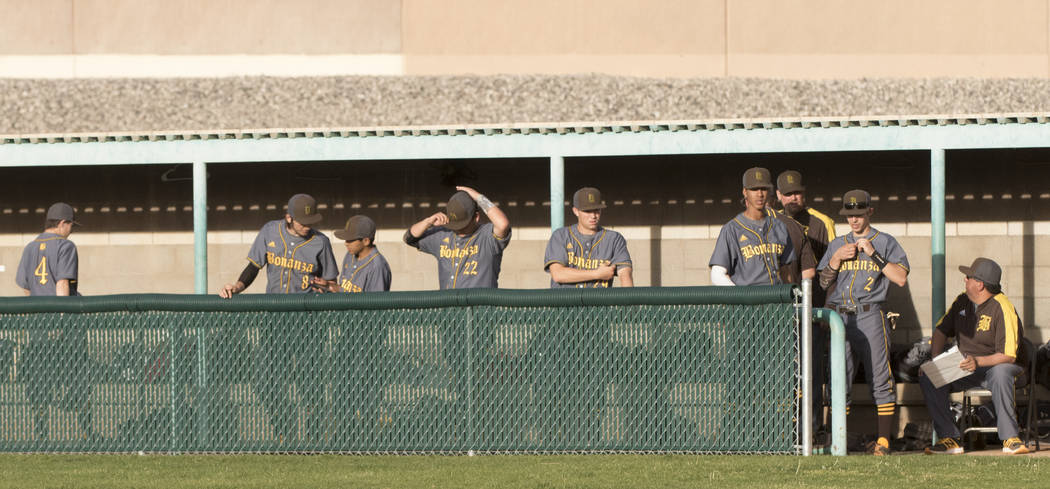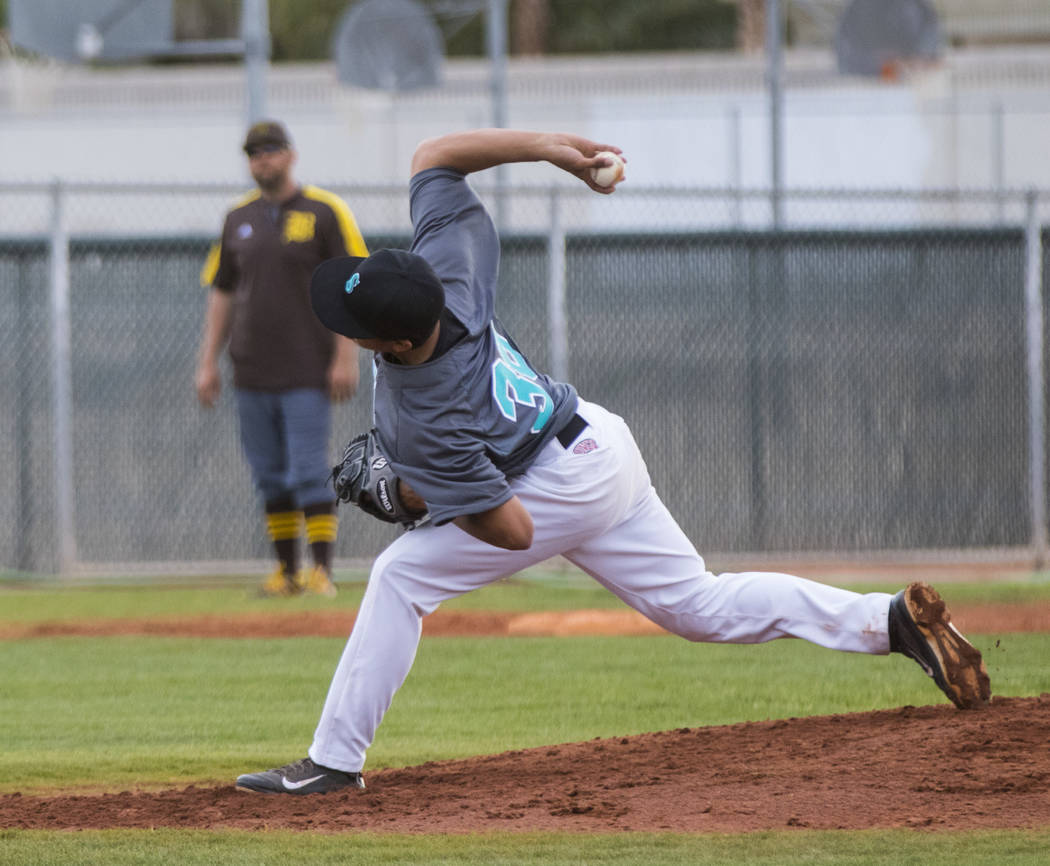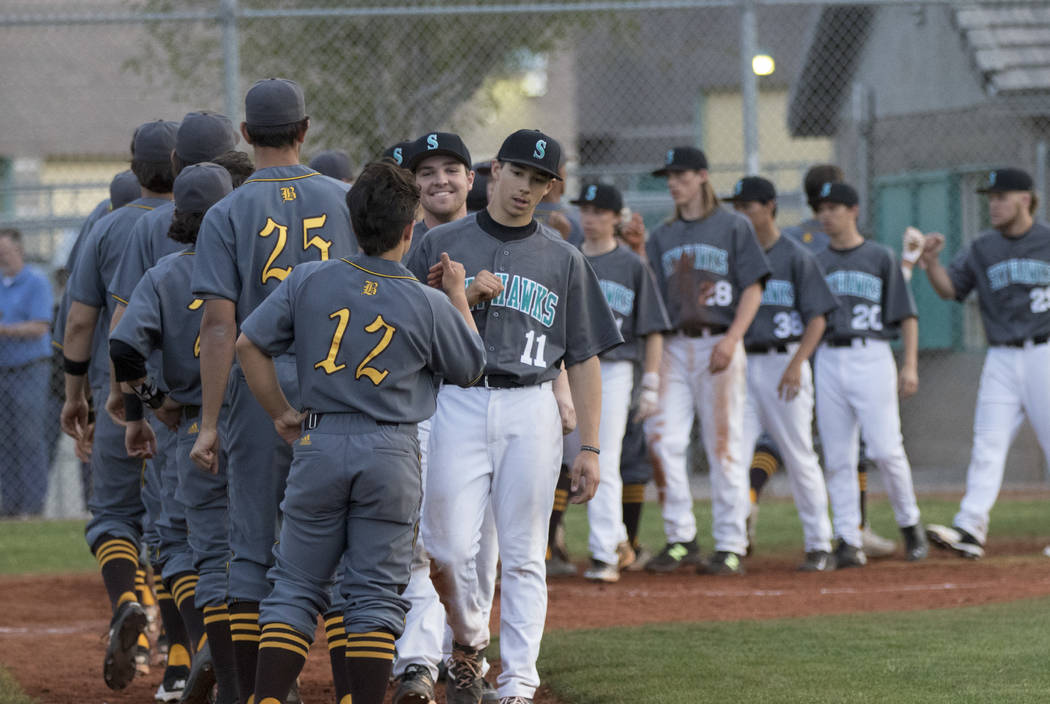 Silverado baseball coach Brian Whitaker has seen several long home runs at the Skyhawks' home field in his 22-plus seasons.
But it's been awhile since one of his players cleared the tall fence in center field.
Dax Fellows managed the feat Friday, and his mammoth drive in the fifth inning over the sign 400 feet from home plate highlighted Silverado's 8-2 victory over visiting Bonanza in the Bengal Varsity Tournament.
"I asked a couple of (former players in attendance), 'When's the last time you saw that in a game here at Silverado by the home team? And they said Ryan Ruiz, and that may be right," Whitaker said of the 2000 Silverado graduate.
"We had some big power here in the past, and we've hit a lot of them out of there in batting practice, but in a ballgame, straightaway over that batter's eye, man, I don't know. That was fun."
Fellows, a 5-foot-10-inch, 170-pound junior shortstop, finished 3-for-4 and was a double shy of hitting for the cycle. His three-run homer gave the Skyhawks an 8-1 advantage.
"If everybody was a little bit sleepy from the pace of play wondering if we're going to get the game in before darkness, then everybody kind of perked up on that one," Whitaker said.
Sam Pope finished 2-for-3 with two RBIs, Kevin Pindel was 2-for-3 with a double and an RBI, and Thomas Keller went 2-for-2 and drove in a run for Silverado (2-0).
Skyhawks starter Jerald Murray pitched five solid innings, allowing three hits and an unearned run while striking out five.
Murray got out of a bases-loaded jam in the first inning and took away a run-scoring hit from Bonanza's Torren Brozovich on a comebacker to end the second.
"I thought Jerald did pretty good off the bump," Whitaker said. "I think he's a front-line guy when he's consistent."
Luis Lares went 2-for-3, and Danny Ruiz had a run-scoring single in the third for the Bengals (1-1), who left 11 runners on base.
"I thought defensively we were a little bit sloppy, but the offense carried the day for us," Whitaker said. "We got some timely hits."
Contact reporter David Schoen at dschoen@reviewjournal.com or 702-387-5203. Follow @DavidSchoenLVRJ on Twitter.
Box score: