Desert Oasis claims tourney with tying HR, walk-off single
March 11, 2017 - 11:03 pm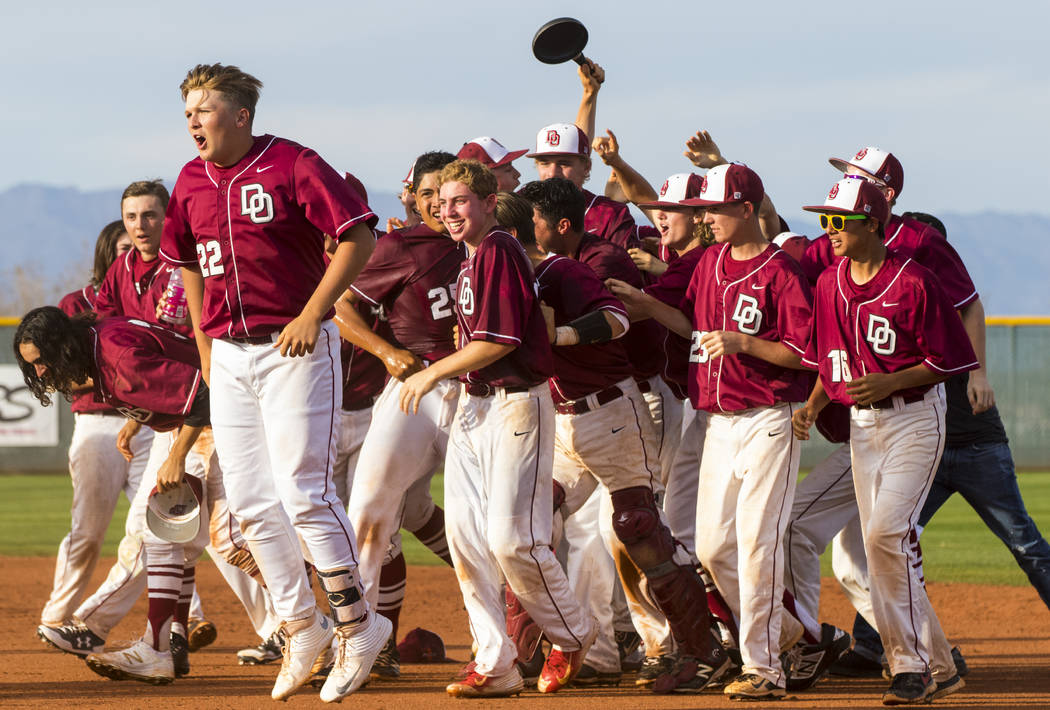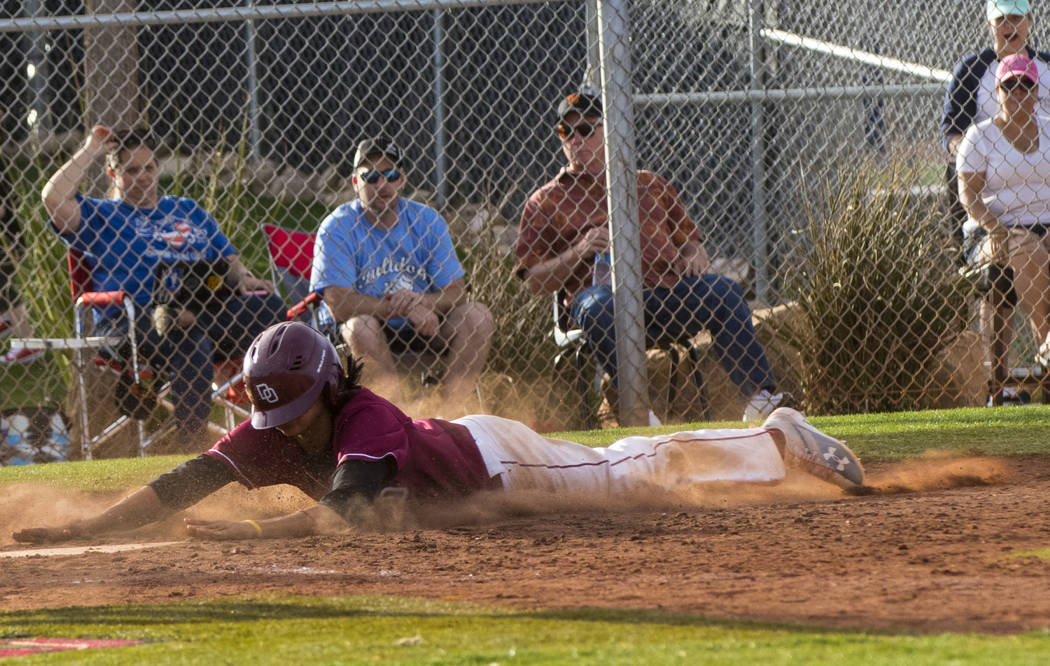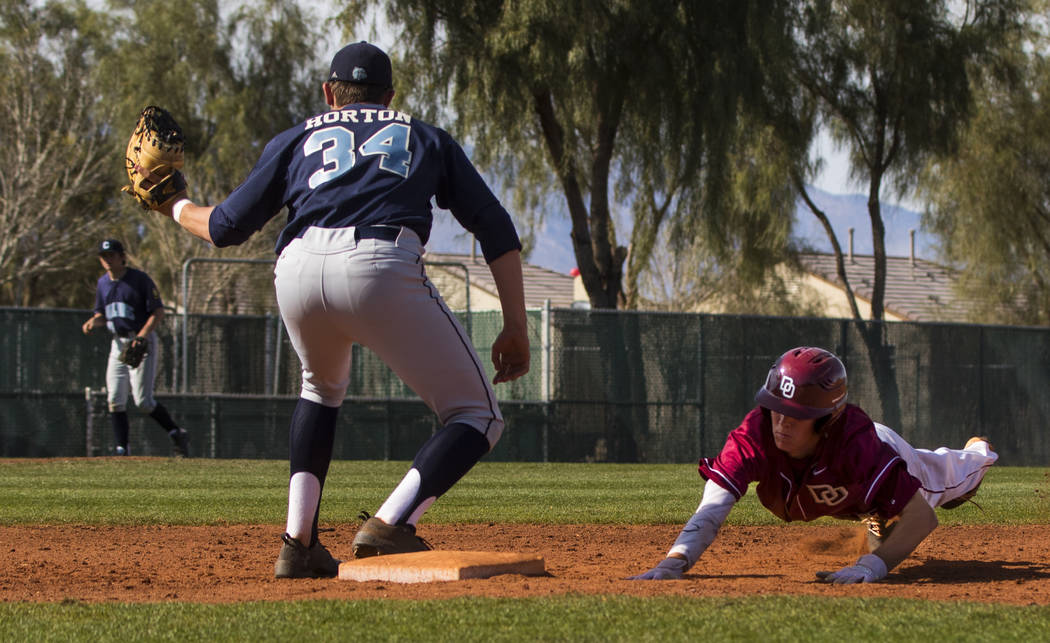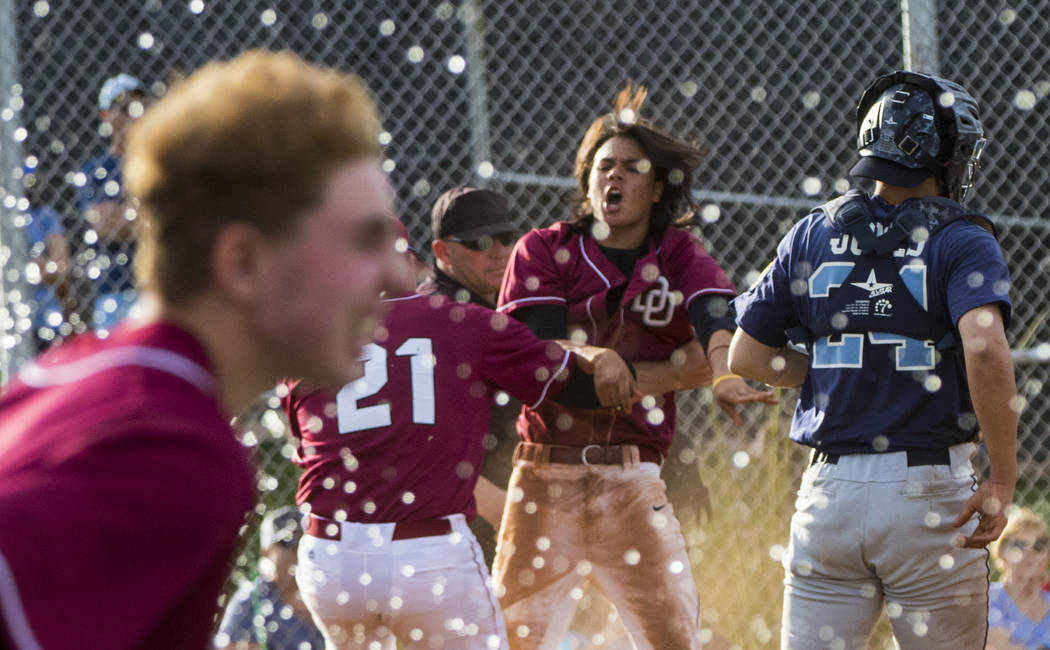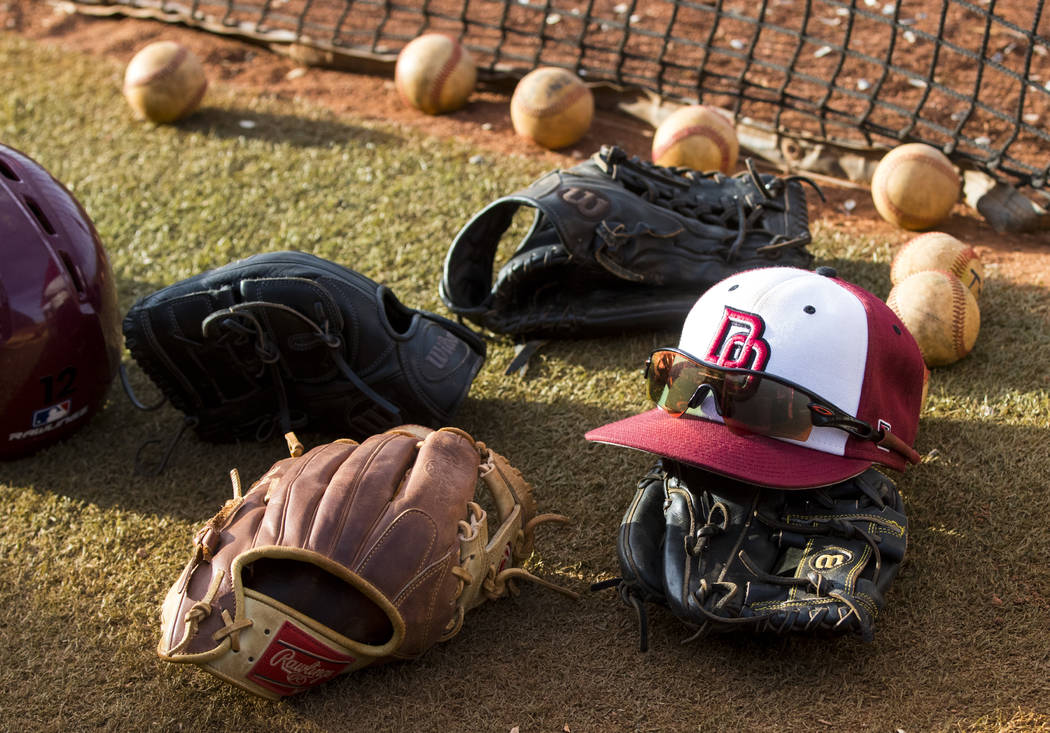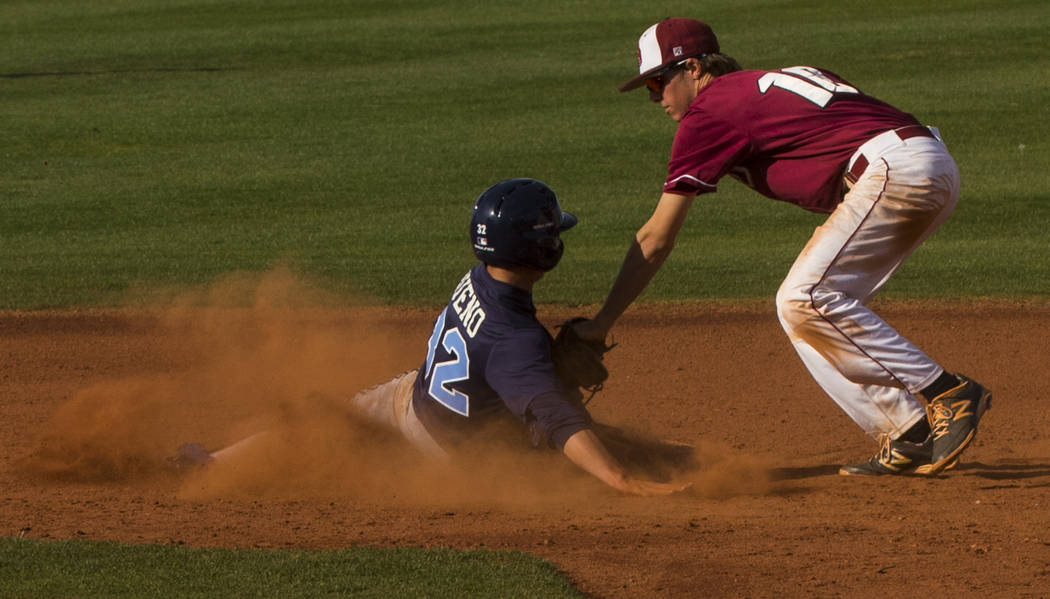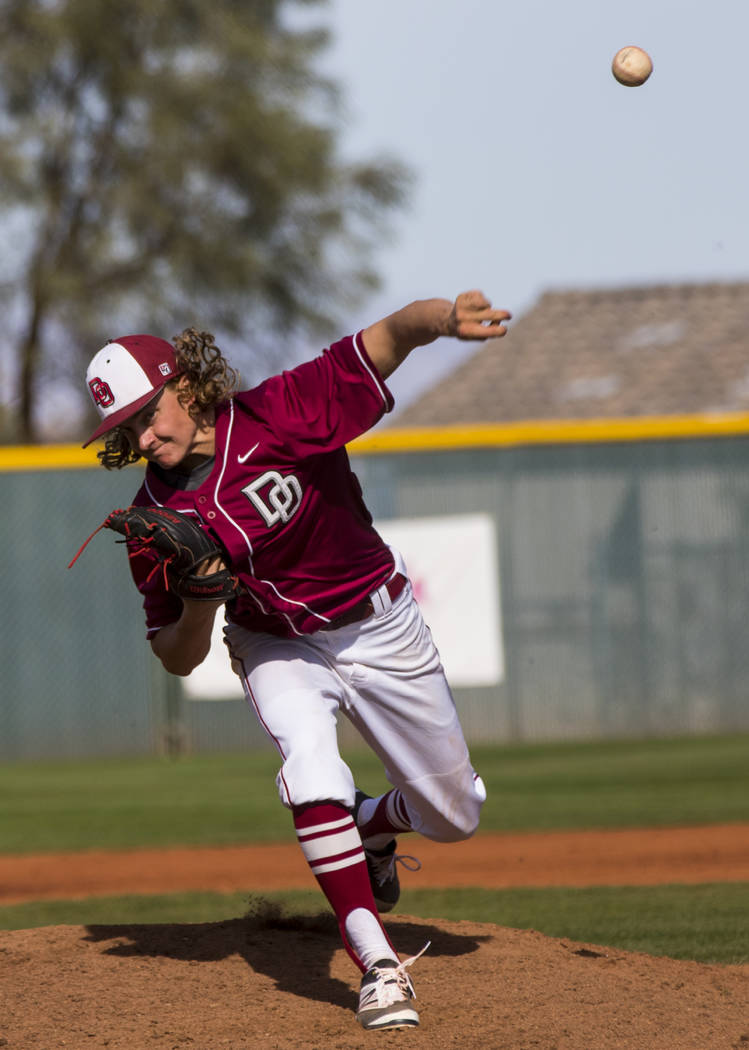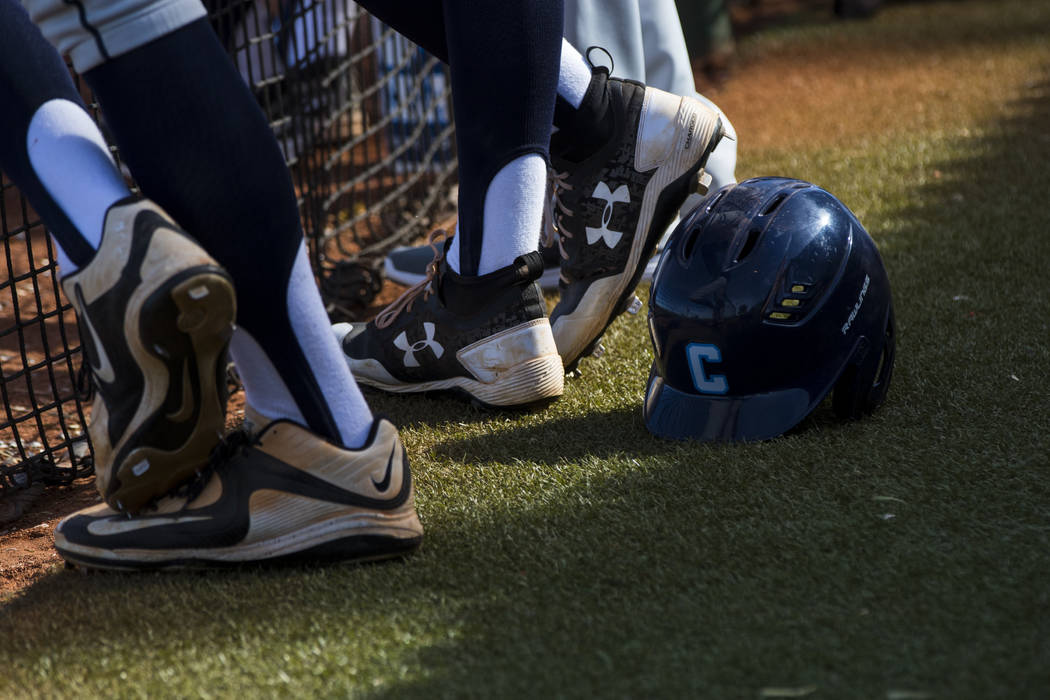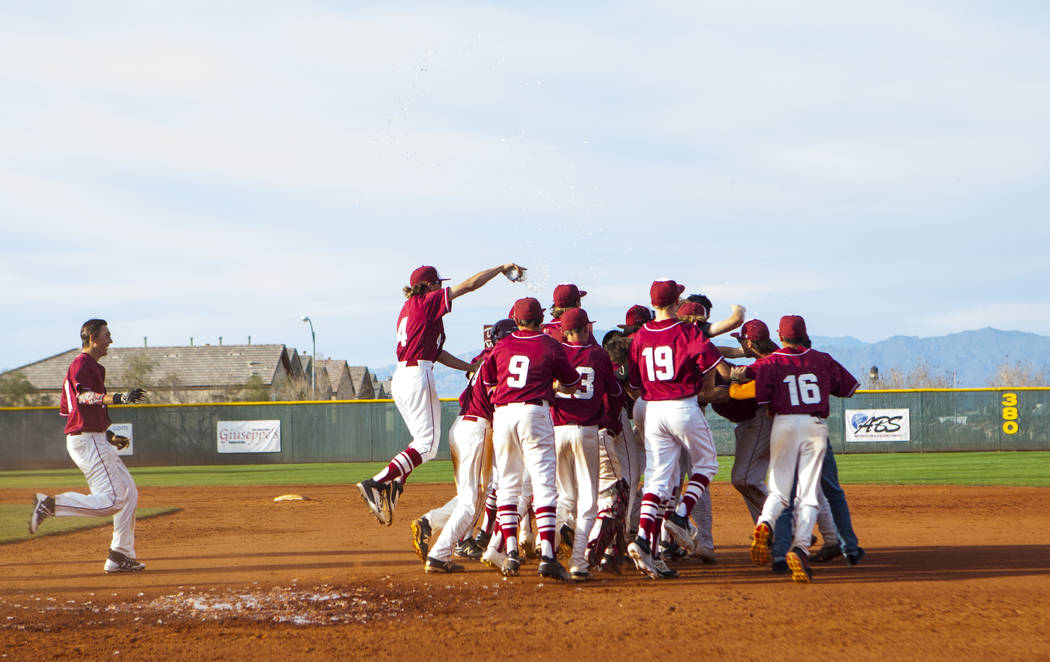 When Chaison Miklich struck out looking on a curveball to end the first inning, the Desert Oasis designated hitter told himself he would be ready for any more curves.
In the seventh inning with his team down one run, he got another curveball and did not miss it. Miklich drilled a no-doubt home run to left field to tie the game.
An inning later, Aaron Roberts hit a walk-off single to lift the Diamondbacks' baseball team to a 3-2, eight-inning home victory against Centennial in the championship game of the Diamondback Kickoff Tournament.
"We've had a couple games this weekend where they almost felt like playoff games early in the year," Desert Oasis coach Paul Buboltz said. "Miklich came up clutch."
The Bulldogs stuck with their starter just an inning too long. Righty Nik Dobar cruised through six innings, allowing just a first-inning run. His curveball was working for him, but he went to the well one too many times.
After his team grabbed its first lead in the top of the seventh, Dobar was ahead of Miklich to lead off the seventh and went curveball. Miklich tipped it to stay alive, and when Dobar tried to go to the bender again, Miklich hammered it to tie the score for the Diamondbacks (4-1).
"He's been doing the same thing all game, so when he went to that count, I knew I was going to get another one," Miklich said. "I just waited on it and pieced it up."
Centennial (2-2-1) replaced Dobar with left-hander Jaden Dudek two batters later, and he promptly escaped the seventh to send the game to extra innings.
But Dudek struggled for the Bulldogs in the eighth, walking the first two batters and going 2-and-0 to Roberts. The Desert Oasis first baseman didn't wait around long, lining the first strike he saw up the middle to score Andrew Martinez from second and win the game.
"I knew the previous two batters he'd been wild, he obviously walked both of them, so I knew he was going to try to attack the zone," Roberts said. "He threw two early balls, so I knew he had to come back with the fastball and I was sitting on fastball."
Contact Justin Emerson at jemerson@reviewjournal.com or (702) 387-2944. Follow @J15Emerson on Twitter.
Box score: