Nevada Preps Boys Athlete of the Week: Foothill's Thayne Watson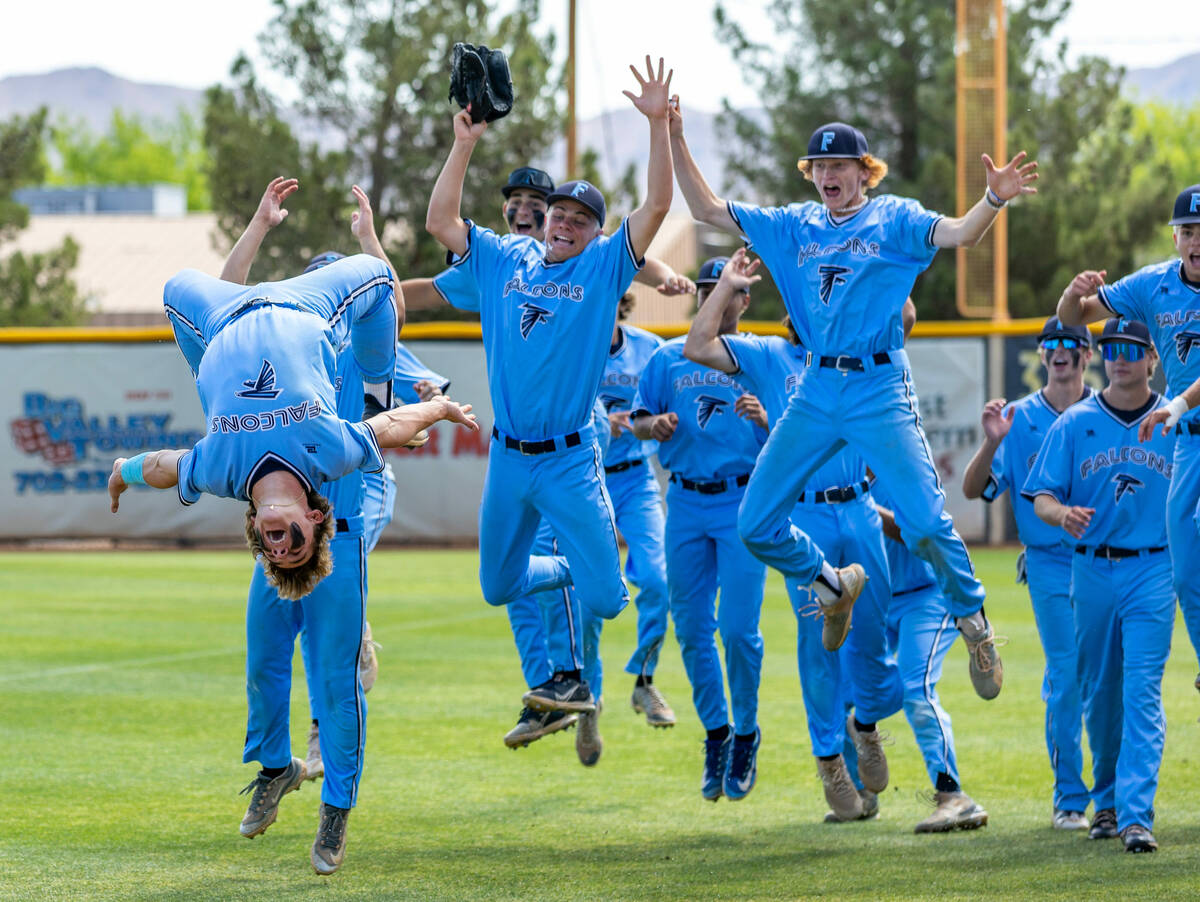 When Thayne Watson played junior varsity baseball last season, he would do a backflip before each game.
As Foothill began the Class 4A state playoffs earlier this month, the Falcons' sophomore second baseman did the same before each playoff game.
Watson did one before Saturday's Class 4A state championship game. It got him and his teammates hyped up, and Watson prepared for an opportunity to deliver for his team.
Watson's sacrifice fly in the bottom of the sixth inning drove in the deciding run in Foothill's 3-2 win over Shadow Ridge to claim the state title. For his efforts, he was named Nevada Preps Boys Athlete of the Week.
"As soon as we got the go-ahead run, I was hyped up. I knew we could do it," Watson said.
In the sixth, Watson stepped up to the plate with a runner on third. He said in the on-deck circle he was observing Shadow Ridge pitcher Dylan Franco to know what to expect when he went to bat with an opportunity to give the Falcons the lead.
"I was timing them up on deck. (Franco) throws pretty hard," Watson said. "I kind of got on it for the fastball. I had my hands back, ready, and I put the barrel to the ball and drove it to center field."
Defensively, Watson helped turn three double plays that ended Shadow Ridge scoring opportunities. While Watson said he helps bring a lot of energy to the team, he need to calm himself down in the seventh to get the last outs.
"I was just overjoyed," Watson said.
Watson pointed to an early-season loss to Sierra Vista in Foothill's league opener as the turning point in the season. The Falcons won 17 of their next 19 games on their way to the state title.
"It's wonderful. It's what I've dreamed of as a kid," Watson said. "At the beginning of the year, our goal was to make it to the last game of the year and win it, and we accomplished that."
Contact Alex Wright at awright@reviewjournal.com. Follow @AlexWright1028 on Twitter.