Nevada Preps Boys Athlete of the Year: Gorman's Easton Shelton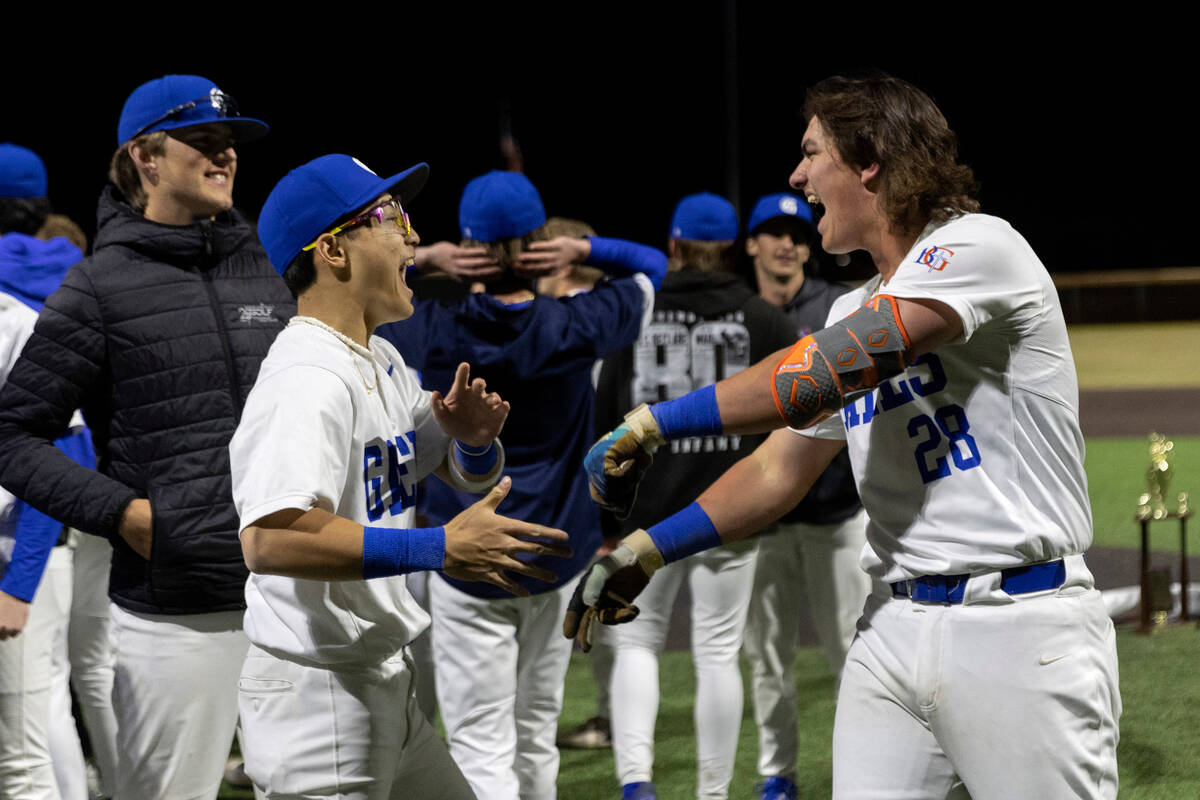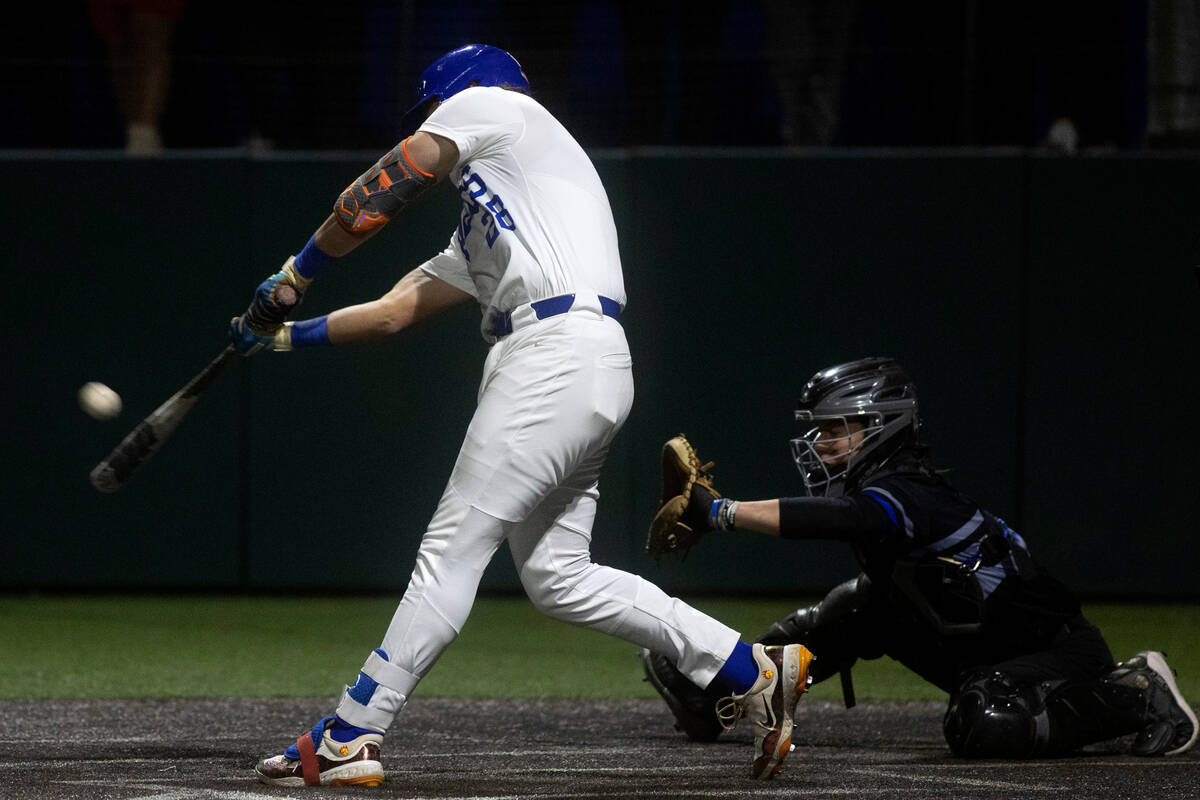 Bishop Gorman's Easton Shelton said he thrives in the big moments and will do anything to get the job done.
That was evident in a regular-season game against Basic on April 6. After just missing on a potential three-run homer in the sixth that stayed in the park by a few feet, the Gaels' first baseman ended the game in the ninth.
His solo homer won the game, just like he had told Kamdyn Perry, who pitched all nine innings, before his at-bat.
"There was a point where I told (Perry), 'This game is over, I promise you,'" Shelton said.
Shelton's impact leading a dominant Gorman baseball team earned him the honor as the Nevada Preps All-Southern Nevada Boys Athlete of the Year.
He finished his senior year hitting .400, led the state with 12 home runs and had 48 RBIs, a 1.362 OPS and a 1.000 fielding percentage. Shelton was named the Gatorade Nevada baseball player of the year and Class 5A Mountain League player of the year.
With Shelton's power hitting and perfect fielding, the Gaels finished 35-2 and won the 5A state title last month, their ninth state title in school history, but the first since 2015.
"It was a good feeling," Shelton said. "It was the first one out of all four years being there, so going out and winning in my senior year was a great feeling."
In Shelton's junior season, the Gaels came up short in their quest for a title, losing twice to Basic in the state tournament. Shelton said he was determined to make sure this year's team wouldn't have the same ending.
"Last year after we lost, I thought there was no need for us to lose again," Shelton said. "… Our team chemistry this year was far better, and we worked together as a team to get things done."
Gorman had tight games against Desert Oasis, which gave the Gaels their first loss of the season in March. Shelton said after winning the Southern Region title against Desert Oasis, he was confident the Gaels would win the state title.
Shelton started playing baseball when he was 3 years old. He also played football growing up but said he decided to focus solely on baseball in eighth grade.
While his power hitting gets most of the attention, Shelton said being a strong fielder is just as important. He said continuing to work on his fielding this season is part of his leadership model where he sets the example for his teammates.
"Being able at practice and everything, making sure everyone is doing what they're supposed to be doing, even off the field," Shelton said. "Being helpful as a team, it definitely brought us closer with each other. We worked better together on the field."
Shelton is committed to UNLV to play college baseball. He said the recruiting process didn't ramp up until the summer going into his junior year.
After a week in which Shelton hit multiple home runs, UNLV offered him. He said after getting to know the coaching staff, he knew UNLV was the right school, especially being able to stay close to home with a full-ride scholarship.
"I'm excited for it," Shelton said. "I'm excited to see what it holds and what the competition is like. Our end goal is to get to Omaha (for the College World Series)."
Shelton said Gorman's dominant season stemmed from the hard work he and his teammates displayed. He believes the success his senior class had is a "foreshadowing" of what's to come for future Gorman teams.
"We've provided motivation for those who are coming up to get better and get stronger, even the incoming freshmen," Shelton said. "They want to win, and what we did has definitely sparked the motivation for the next four classes to come up."
Contact Alex Wright at awright@reviewjournal.com. Follow @AlexWright1028 on Twitter.