Wilson, Shadow Ridge capture No. 2 seed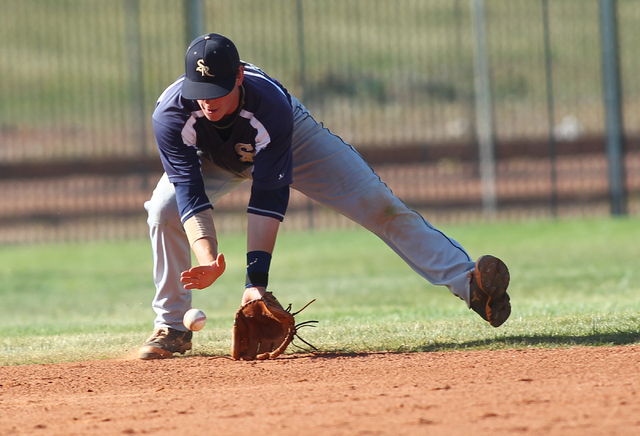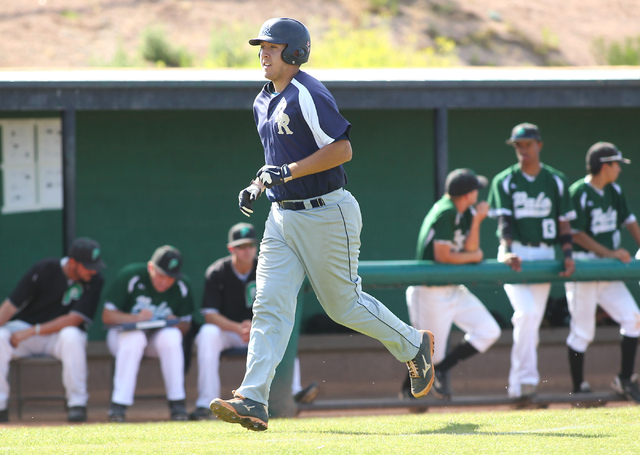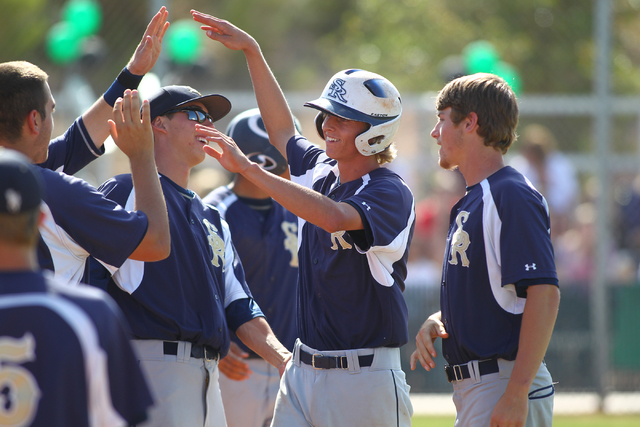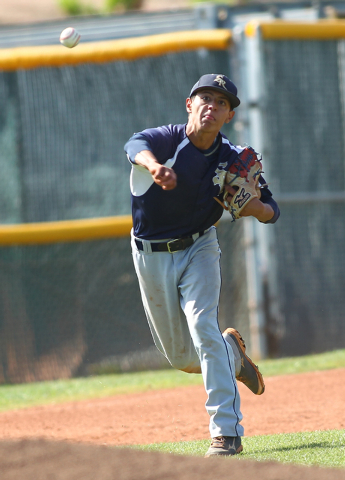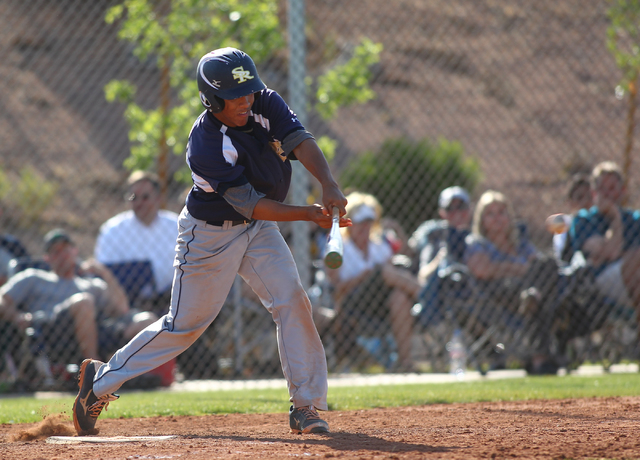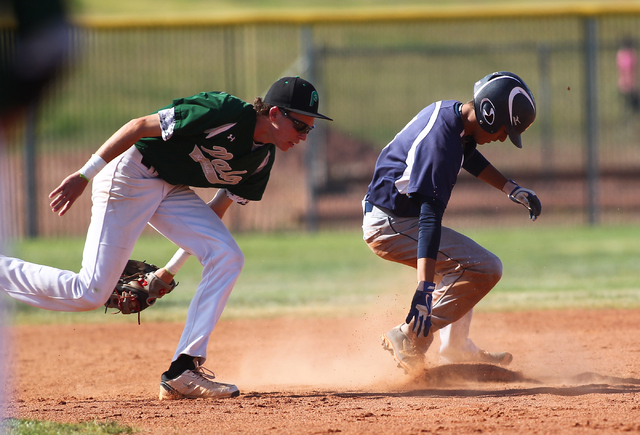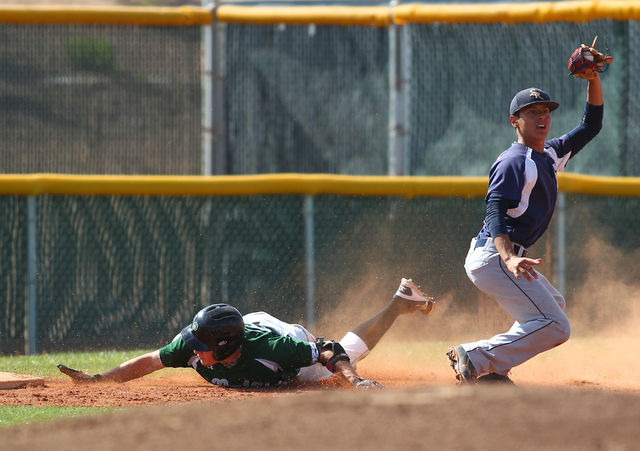 Entering Thursday, eight possible scenarios existed to determine the Northwest League's four seeds for the Sunset Region baseball playoffs.
Only one of those had Shadow Ridge on the outside looking in.
Jake Wilson made sure that didn't happen.
The sophomore left-hander allowed one earned run in six innings to lead the Mustangs to a 9-3 win over host Palo Verde. Shadow Ridge (20-11, 6-4 Northwest) finished as the league's No. 2 seed and will host Cimarron-Memorial to open the Sunset playoffs Tuesday.
"This was a big win for our kids," Shadow Ridge coach Frank Tousa said. "We told them that if they won they were in, but if they lost, they could have been out, and they responded well."
Wilson limited the Panthers to two hits when the teams met April 22, and he looked sharp again Thursday. Palo Verde (12-17, 4-6) didn't get a runner past second base until the sixth inning as Wilson kept the Panthers off-balance.
"He pounds the strike zone with all three of his pitches," Tousa said. "He's done that consistently all year for us. He's pitched in some big games and beaten some good teams."
Wilson also got plenty of help from a defense that turned three double plays and made difficult ground balls look routine.
Shortstop Brady Hoskins made arguably the defensive play of the game to end the sixth inning. With two runs already in and runners at the corners, Hoskins took three steps to his left, then dived to snare pinch hitter Daniel Heller's line drive, targeted for center field.
"That was a big play because they were starting to get a little momentum," Tousa said.
Shaky defense by the Panthers early in the game opened the door for Shadow Ridge, which scored three unearned runs in the second inning to take the lead for good.
A misplayed slow roller to shortstop with two outs allowed the first run to score. Jordan Hand's RBI single made the score 2-0, and Robbie Galvan stole home when Palo Verde pitcher Brad Steiner made a throw to first with runners at the corners.
Francisco Robles blasted a solo home run to left in the third inning, and Eric Jordan added a three-run homer to left in the fourth to up the margin to 7-0.
"We needed to score early to get some confidence, and we were able to do that," Tousa said.
Wilson cruised through a stretch during which he retired 11 of 12 batters. Bradley Lewis' third-inning single was the only hit in that span, and Lewis promptly was erased on a double play.
Jordan finished 3-for-4 with four RBIs. Robles was 2-for-3 and Galvan 2-for-4 for the Mustangs.
Lewis was 3-for-3 for Palo Verde, which also qualified for the postseason when Durango defeated Sierra Vista. Palo Verde and Sierra Vista finished tied for fourth in the Northwest, but the Panthers won the tiebreaker by virtue of a season series sweep.
Contact reporter Bartt Davis at bdavis@reviewjournal.com or (702) 387-5230.
Box score: