3A BOYS BASKETBALL: Desert Pines' defense denies Cheyenne in region final
February 18, 2017 - 10:23 pm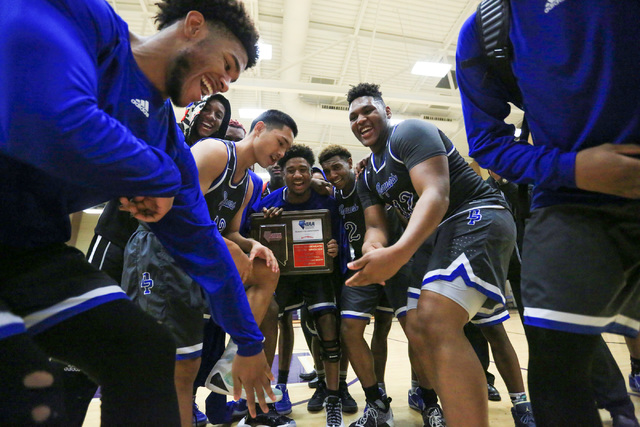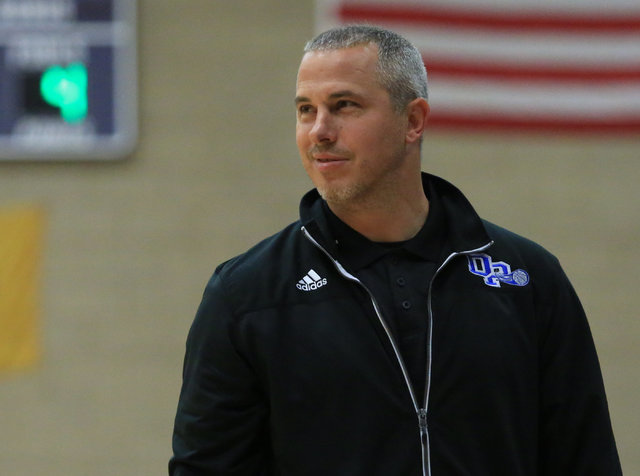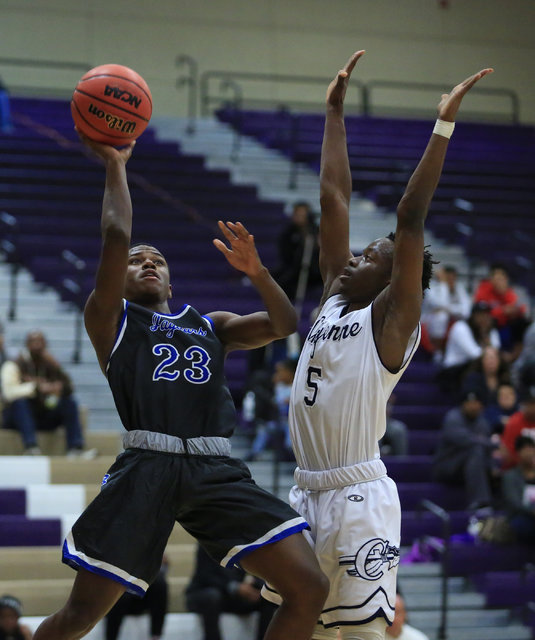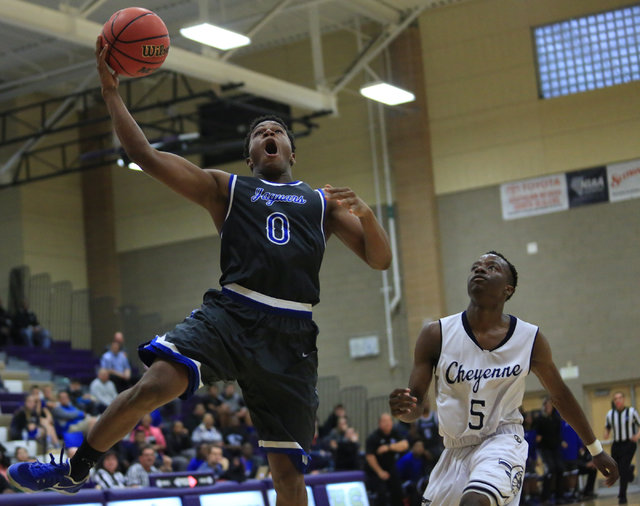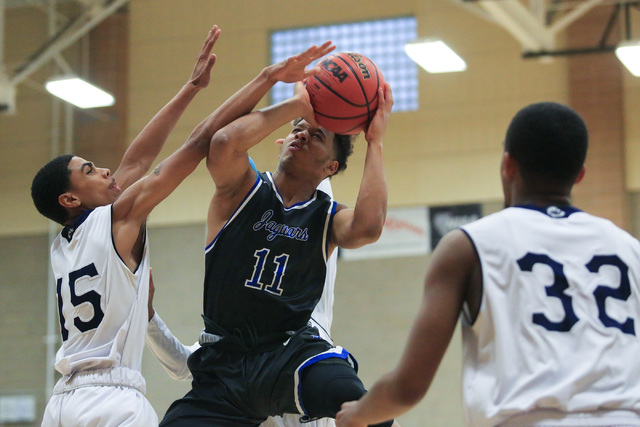 The first two meetings between the Cheyenne and Desert Pines boys basketball teams were very close, with the Desert Shields winning both games by a combined five points.
In Saturday's Class 3A Southern Regional final at Sunrise Mountain, the Jaguars proved the third time was the proverbial charm.
Desert Pines held Cheyenne to 1-for-9 shooting in the first quarter en route to an 11-point lead and never looked back in a 63-35 whipping.
The two could meet again for a fourth time later this week, as both teams qualify for the 3A state tournament that starts Friday at Cox Pavilion.
"It's all about defense, it's that simple," said Desert Pines coach Mike Uzan. "We watched a lot of film and we were ready to play. From the opening tip, we were ready."
Four players scored for Desert Pines (18-11) in the opening four minutes, including buckets by Trevor Abdullah-Booker and Jordan Simon.
The Desert Shields' shooting woes continued in the second quarter, and Desert Pines took advantage. Cheyenne (18-6) shot 3-for-12 from the field in the period, and Abdullah-Booker's three field goals spearheaded a 10-0 Jaguars' run, as Desert Pines took a 30-14 lead at the break.
Nothing worked for Cheyenne, as the Desert Shields made just 4 of 21 attempts in the opening half.
"We had revenge on the mind, no doubt," said Uzan, whose team dropped games to Cheyenne by scores of 50-49 and 56-52 earlier this year. "We really played well from a defensive standpoint, and that's what you want at this time of the season."
Abdullah-Booker, who hit 7 of 12 shots for a game-high 16 points, had eight points in the third quarter as Desert Pines led by 50-27 after three periods.
Both teams cleared the benches in the final eight minutes, since both squads have at least one game remaining.
"We are playing basketball at the right time," Uzan said. "Some of these guys played football and it has taken some time to get into basketball shape. We have overcame some adversity, and with the funny business out of the way, we can concentrate at the job at hand."
After being state runner-up each of the last two seasons, the Jaguars hope to grab their first state crown since 2013.
Jalen Graves added 13 points for Desert Pines, while Capri Uzan added nine points and seven assists.
D'Andre Houston scored 13 points for Cheyenne, which was held to its second-lowest point total of the season and had its nine-game winning streak snapped. It was the Desert Shields first loss since January 14.
Box score: