3A Boys: Desert Pines claims another title
February 17, 2018 - 9:46 pm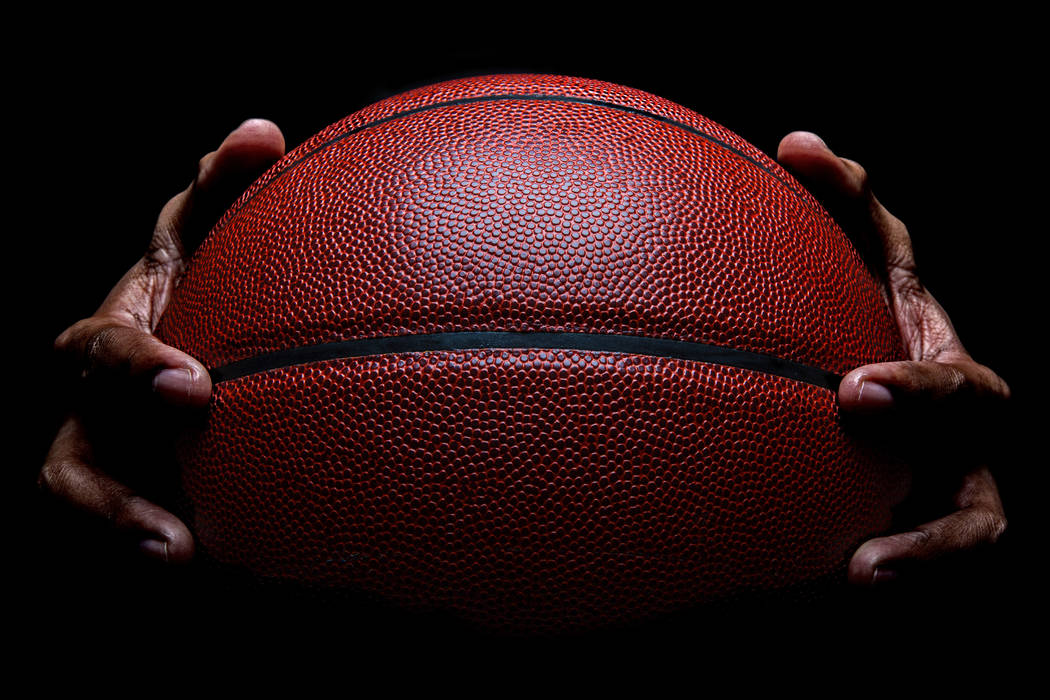 The secret to the success of the Desert Pinesboys basketball team this season has been a mix of veteran leadership and youthful talent.
That combination was effective once again as the Jaguars claimed their third straight Class 3A Southern Region title with a 66-52 win over Cheyenne on Saturday night at Del Sol High School.
Senior Donovan Word and freshman Dayshawn Wiley each scored 14 points to lead the Jaguars (20-9). Word and Lorenzo Brown, who scored eight points, are the only returners from last season's Class 3A title team.
"It feels great to hold up the DP reputation and bring another title home," Word said. "As long as I can contribute and we got the (win), it doesn't matter how much I score."
Sophomore Darnell Washington added 12 points and a game-high 13 rebounds for Desert Pines.
"The guys worked hard. They deserve it," Desert Pines coach Mike Uzan said. "They really put themselves in good positions all season long. We've only got two returners from that team, from the state championship team, so all those guys right there are new guys. They're first time varsity guys."
The Jaguars used a smothering full-court press to fluster the Desert Shields. Desert Pines also used its size to control the boards, outrebounding Cheyenne 14-8 in the first half. It worked as the Jaguars took a 25-9 lead into halftime.
In the second half, the Desert Shields came out hot, opening the quarter with a 6-0 run to cut the Jaguars lead to 25-15. However, Desert Pines weathered that storm and extended its lead to 31-20.
And that is how the rest of the second half played out. Cheyenne (17-10) went on a run to cut into the Jaguars' lead, and each time, Desert Pines answered with a run of its own.
"We played some good teams this year," Uzan said. "We played some really good teams, we took our lumps early, and that helps through the course of the season. We've seen it before. (Cheyenne) is a good team, they're a very good team. They fight all the way to the end. It's expected, especially from coach (Teral) Fair, he's a good coach."
Now, the Jaguars will turn their attention to a second straight Class 3A title. The Jaguars will open the state tournament at 4:45 p.m. Friday in Reno against Spring Creek, the No. 2 seed from the Northern Region.
"What we have to do next weekend is play hard and play our game," Brown said. "We can't come out nervous and not be confident in ourselves. … As long as we come out confident, with that energy that we have, no team can compete with us."
Kavon Williams scored 14 points — all in the second half — and pulled down five rebounds to lead the Desert Shields. Ke'Shawn Hall also scored 14 points for Cheyenne.
Cheyenne, which also qualified for the state tournament, will face Elko — the top seed from the north — at 8:15 p.m. Friday in Reno.
Box Scores: