3A BOYS: Desert Pines rolls past Cheyenne to win state title
February 25, 2017 - 10:14 pm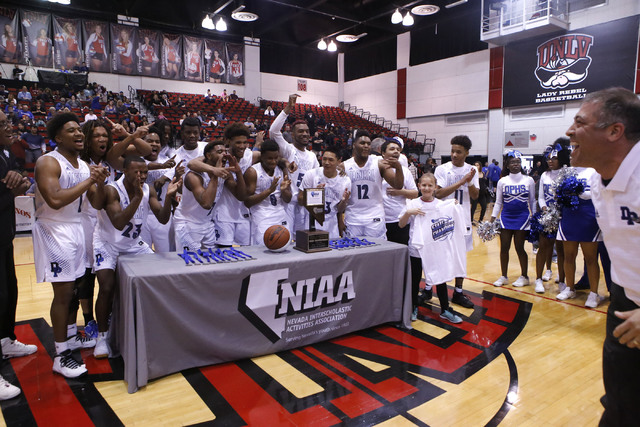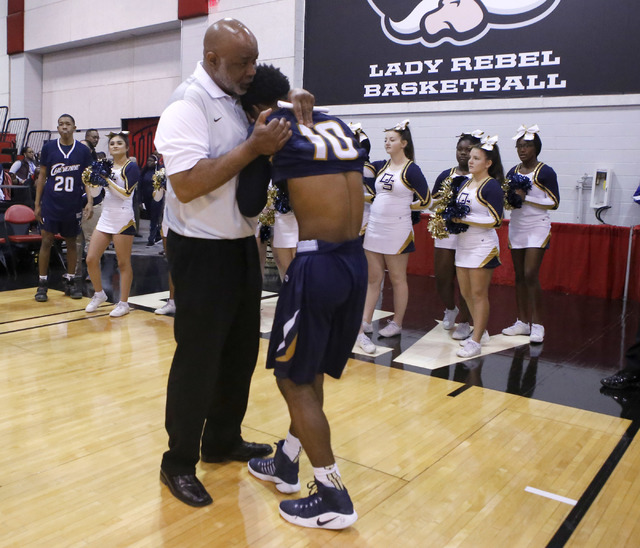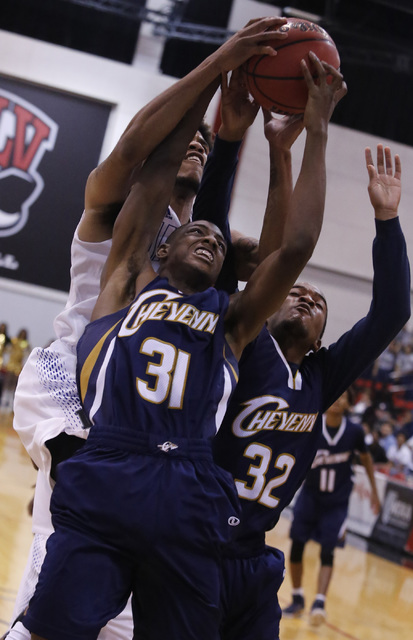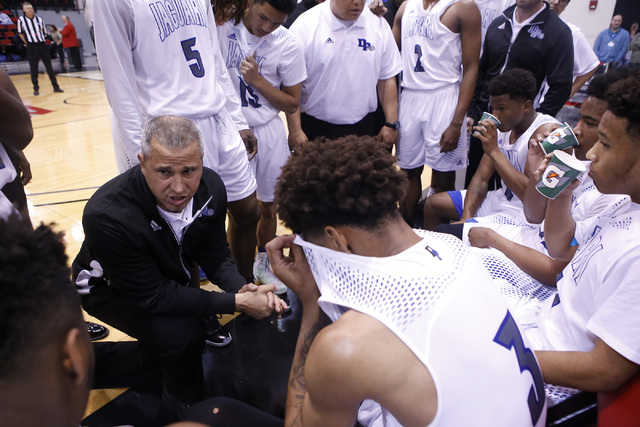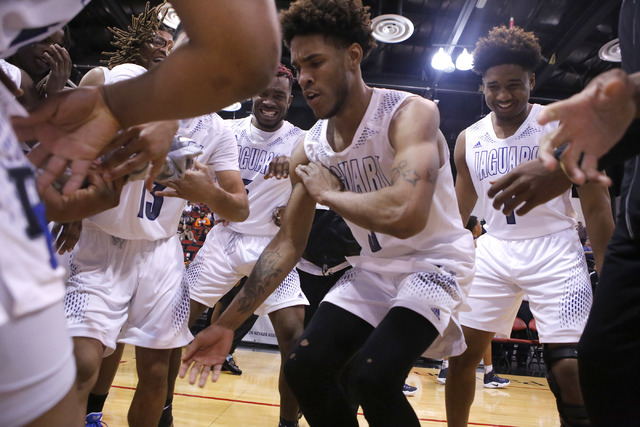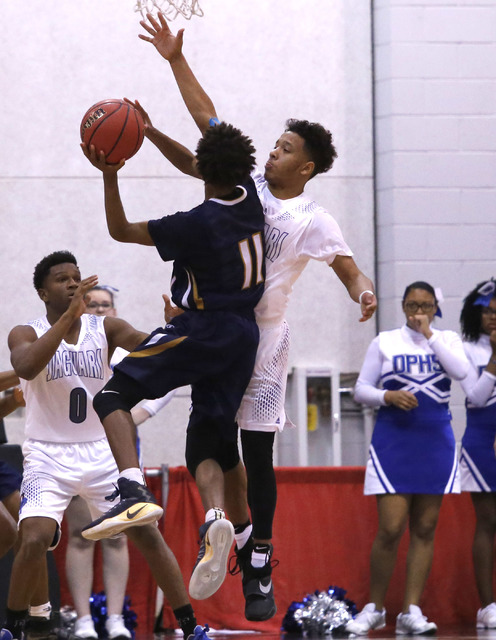 During pregame warmups for the Class 3A boys basketball state final, Drake's "Started from the Bottom" blasted through the speakers at Cox Pavilion.
It was a fitting song for Desert Pines.
Plagued by early season issues, the Jaguars completed their turnaround Saturday with a convincing 69-46 victory over Cheyenne.
Capri Uzan scored 24 points, and Trevon Abdullah-Booker finished with 18 points and eight rebounds to lead Desert Pines (20-11), which lost in the state final each of the past two seasons.
"It was a tough season," Jaguars coach Mike Uzan said. "We didn't really have the same team we thought we would, but we managed to pull it out without them. These kids are tough. They're warriors. They're just great kids, and they represent D-P well."
Desert Pines lost two key returners from last year to transfers, and senior Jerell Springer was not cleared after transferring from Shadow Ridge. The Jaguars started 6-7 against a difficult schedule and lost twice to Cheyenne during the regular season, but finished on a seven-game winning streak.
"We had such a slow start because we were trying to get kids eligible and suspensions and everything. And then on top of it, we played good teams," Capri Uzan said. "Basically, throughout the season we were trying to get our confidence back and everything. Once we got our confidence, nobody could mess with us."
Desert Pines led 29-14 at halftime and by as many as 27 points in the third quarter before Cheyenne (19-7) rallied.
Kavon Williams made a 3-pointer to cut the Jaguars' lead to 51-36, and Ke'Shawn Hall scored after stealing an inbounds pass to bring Cheyenne as close as 51-40 with 4:22 to play.
But Desert Pines answered with an 18-4 run to pull away. Derrick Coleman finished through contact to put the Jaguars ahead 58-42, and Uzan broke Cheyenne's full-court press before finding Jalen Graves for a layup and a 62-44 advantage with 2:05 remaining.
Coleman had 11 points and 10 rebounds, and Graves contributed 10 points and five boards.
"We kind of got relaxed," Capri Uzan said. "This is all of our first state championship in basketball, so we kind of got excited, but once we settled down and let the flow come back to us, we came out on top."
Williams scored 21 points and Hall 14 for the Desert Shields, who made 19 of 61 shots.
"They've been consistently good defensively the last couple times we played them," Cheyenne coach Teral Fair said. "They're state champions for a reason. Their kids played big in big-time moments."
* Churchill County 54, Lowry 38 — Leta Otuafi scored 14 points and Faith Cornmesser 11 to help the Greenwave defeat the Buckaroos in the Class 3A girls state final.
Leilani Otuafi had nine of her 10 points in the first half to help Churchill County (26-3) take a 31-21 lead, and the Greenwave outscored Lowry 15-5 in the third quarter.
The state title is the first in school history for Churchill County.
Sydney Connors led Lowry (24-5) with 14 points.
Contact reporter David Schoen at dschoen@reviewjournal.com or 702-387-5203. Follow @DavidSchoenLVRJ on Twitter.
Box score: