3A Boys: Desert Pines tops Cheyenne in OT for 2nd straight state title
February 24, 2018 - 8:18 pm
Updated February 24, 2018 - 11:29 pm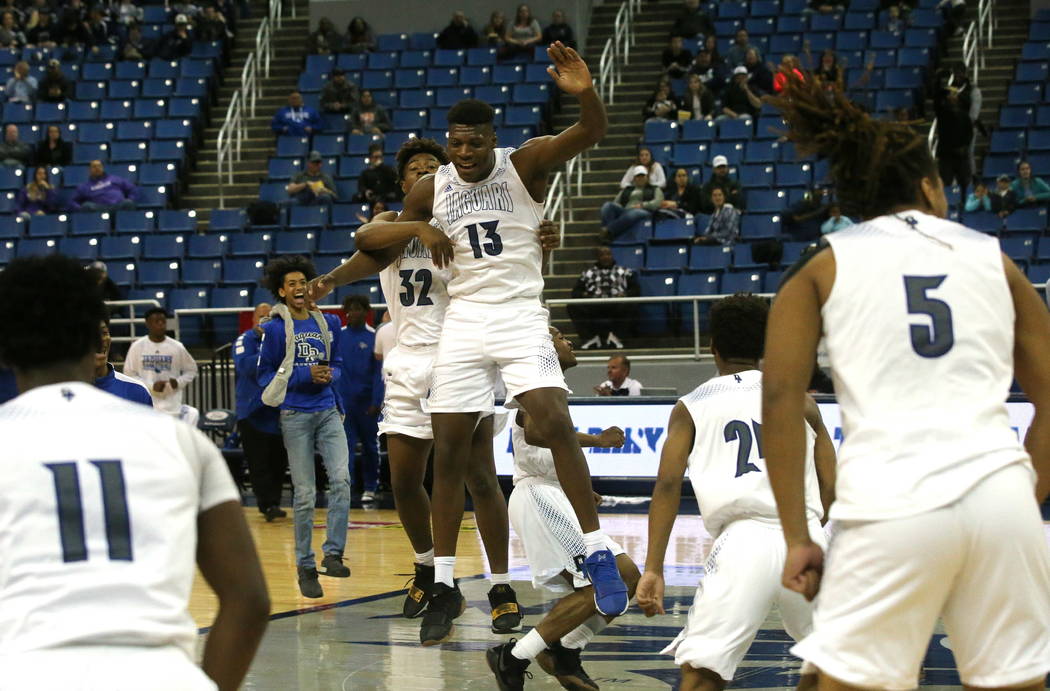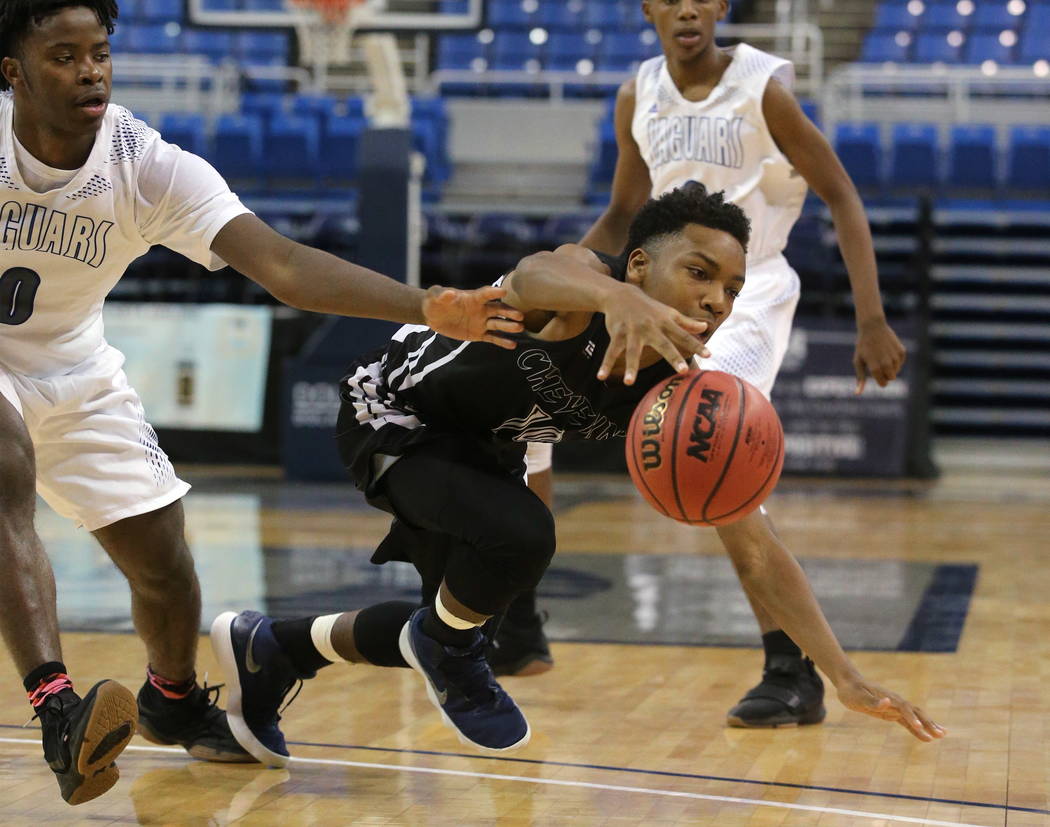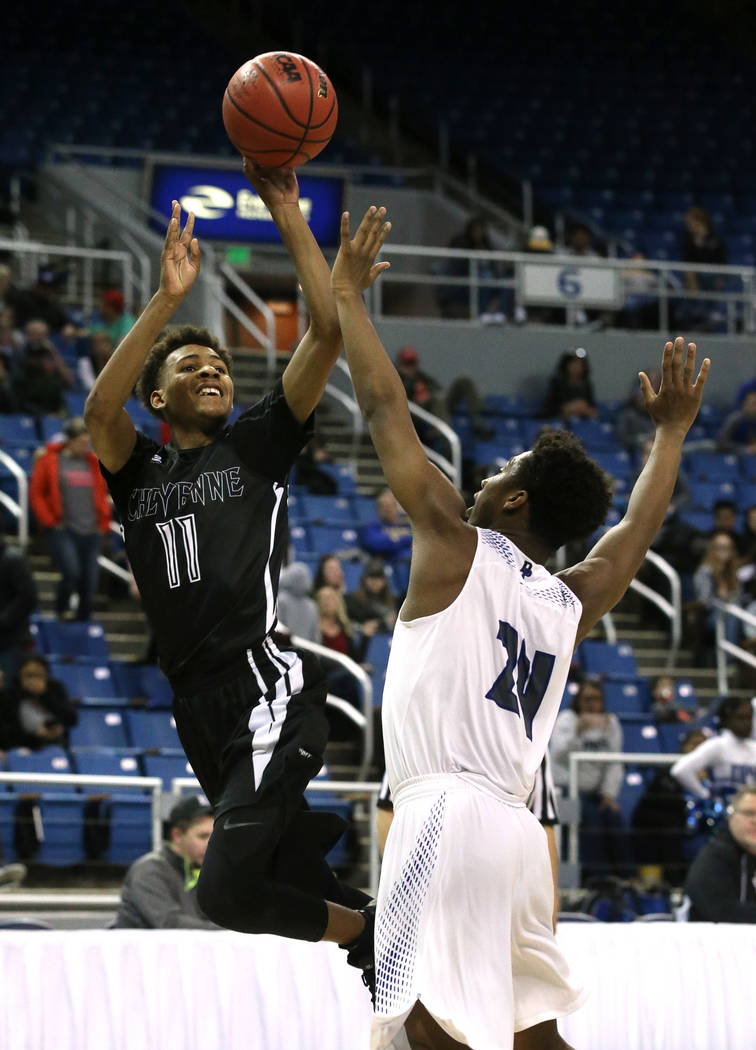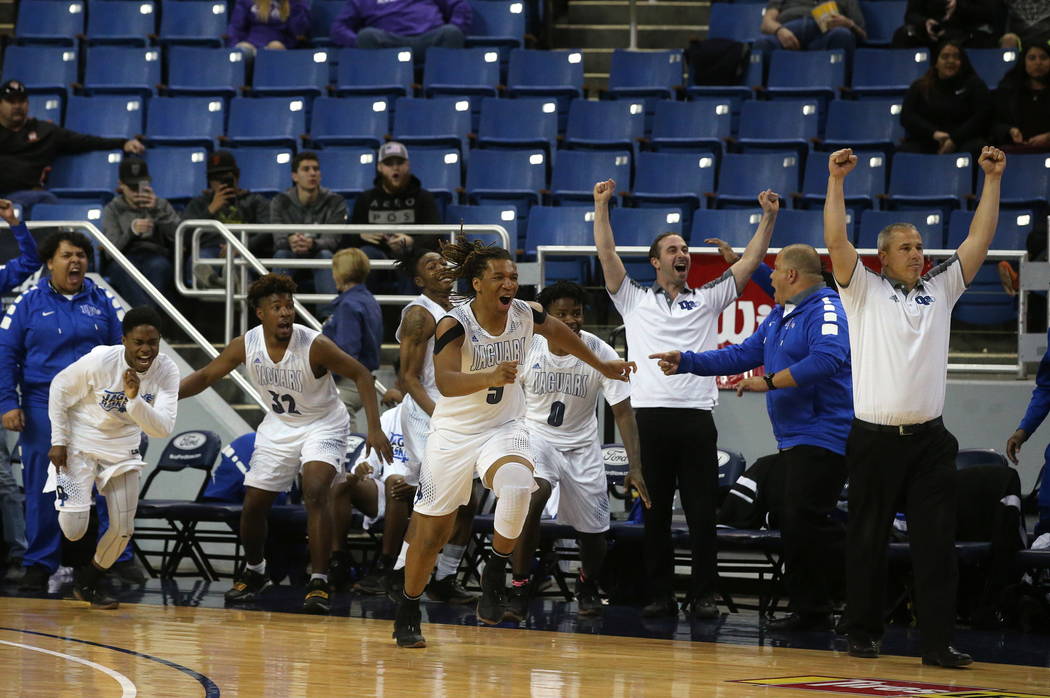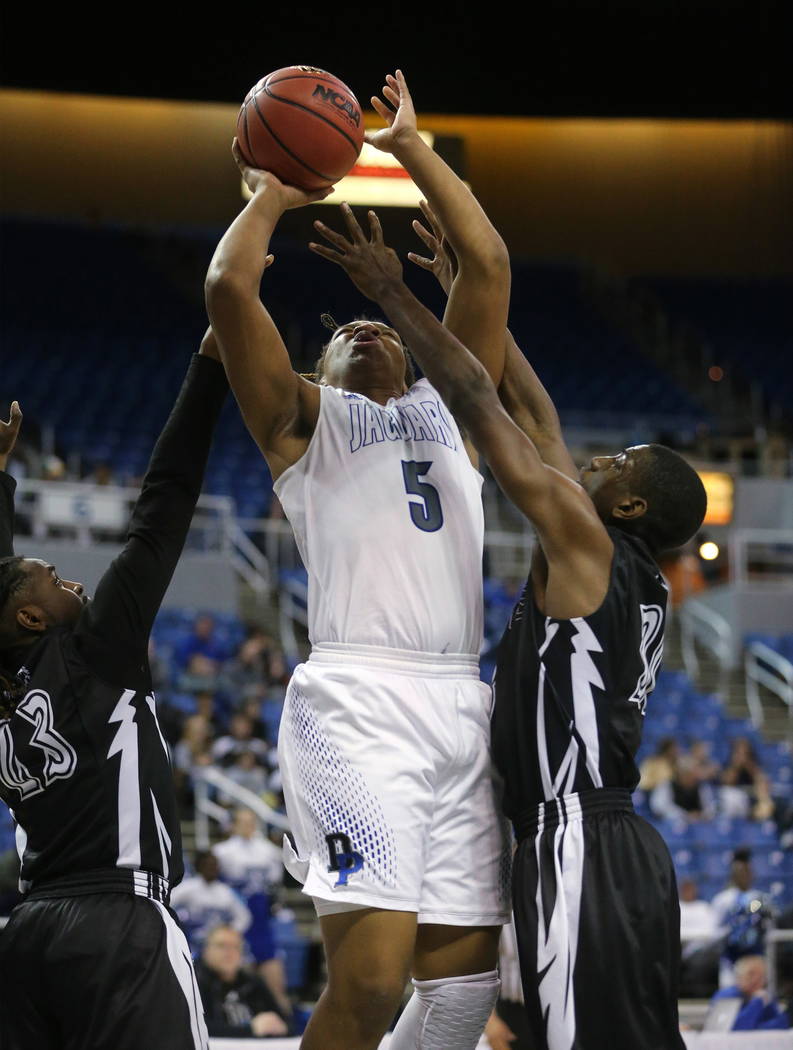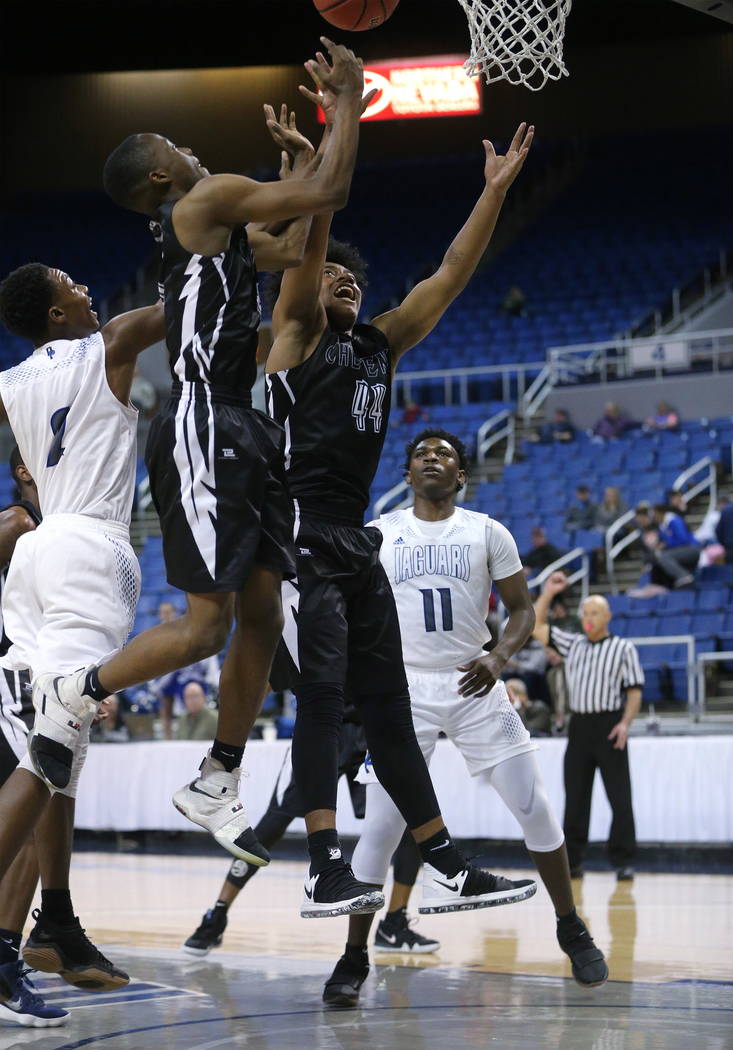 RENO — Desert Pines senior guard Darius Mitchell grinned, nodded and hoisted the Class 3A boys state basketball championship trophy high above his head as his teammates roared with adulation.
He was a junior varsity player a year ago.
He became a state champion Saturday.
Mitchell capped his only varsity campaign with a tiebreaking floater and subsequent pair of free throws in a 48-44 overtime win over rival Cheyenne at Lawlor Events Center.
He basked in the aftermath of the victory by hugging anybody and everybody in sight, and posing for pictures alongside his fellow seniors, who were indubitably as happy as he was.
"Knowing that this was my first year, this is emotional," Mitchell said. "The fact that I played a game like this with a team like this, it's just great."
The Jaguars, sans Mitchell, won the 3A state championship last year, but lost 11 seniors and replenished their entire rotation for the repeat.
They endured some natural growing pains early in the season, losing seven of their first 14 games as coach Michael Uzan fiddled with different lineup combinations.
Sure enough, he figured it out, and the Jaguars won 14 of 16 to conclude the regular season and set up the penultimate rematch with the Desert Shields in the 3A finale.
Desert Pines (22-9) slowed the pace with its 2-3 zone defense in the first half, but Kavon Williams and Ke'Shawn Hall made three late 3-pointers to propel Cheyenne (18-11) to a 23-19 halftime lead.
Williams, who finished with a game-high 17 points, embarked on a personal 9-0 run in the third quarter, too, and forced the Jaguars to abandon their zone defense in the face of an eight-point deficit.
But they rallied with stops and scores, and sophomore big man Darnell Washington tied the game from the low post after a timeout with 33 seconds left in regulation.
"There were butterflies in my stomach," said Washington, who has football scholarship from Southern California, Arizona and Oregon, among others. "If I missed the shot, it (could have been) the game."
Desert Pines shifted back to its zone defense in overtime, and Cheyenne's stall offense backfired. Mitchell scored the only field goal in overtime with 53 seconds left and finished with a team-high 12 points.
Uzan couldn't have been more proud.
"We've got some outstanding kids over at Desert Pines," Uzan said. "Darius has been through a tough season. He didn't get any all-conference votes or anything. He came through tonight, and he showed out for us."
Contact reporter Sam Gordon at sgordon@reviewjournal.com. Follow @BySamGordon on Twitter.