BASKETBALL: Akeemis Williams hit seven 3-pointers to lift Agassi boys to win
January 23, 2017 - 9:00 pm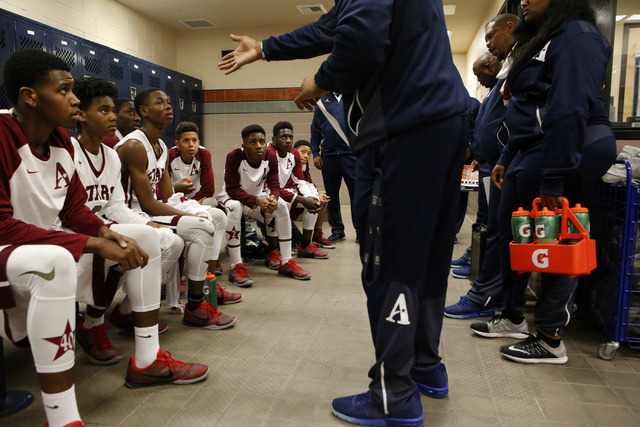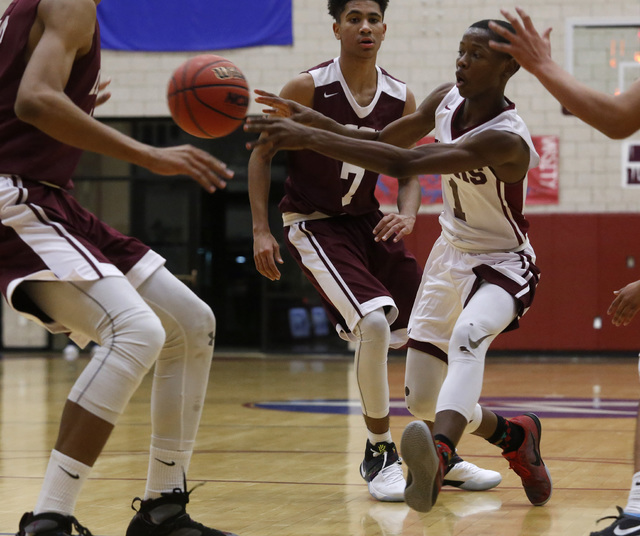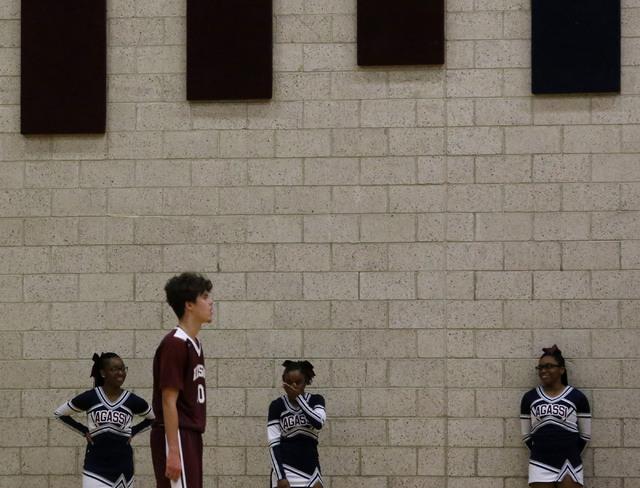 The shots didn't start falling for Agassi Prep's boys basketball team until the second quarter Wednesday night, but when they did, the Stars were quickly able to put away visiting Innovations International.
When junior Akeemis Williams made the first 3-pointer of the game early in the second quarter, it was a sign of things to come as the Stars took control en route to a 69-53 win.
"When our shots are rolling, we're a tough team to beat," Agassi Prep coach Trevor Diggs said. "That's regardless of who we're playing. We have some good shooters on our team."
The Stars fell behind early after the Ambassadors opened the game with an 8-0 run. Agassi Prep moved the ball well, but couldn't get its 3-point shots to fall until Williams hit the first of his seven 3-pointers.
Agassi Prep also started slowly Tuesday against Lake Mead, trailing 10-0 before rallying for a 58-36 win.
"I'm trying to figure that out myself as a coach," Diggs said. "That's my job right now is to figure out how we can stop digging ourselves into a hole early."
Even though it took a quarter to get going, Agassi Prep finished with solid stat lines. Williams had 23 points to lead the Stars, senior Allen Merritt scored 18 and sophomore Najeeb Muhammad 16.
Agassi Prep had problems guarding Innovations junior Justin Evans, who had 25 points and 14 rebounds. But after a switch in the defensive game plan, the Stars began to fall into a rhythm.
"Defense sets everything off for us," Diggs said. "So once we went to a zone defense, we were kind of able to stagnate (Evans) and got them shooting some bad 3s, and we were off and running."
Diggs said the Stars will not see a player like the 6-foot-7-inch Evans in their league, so being tested by him was a perfect learning opportunity.
"You know he could play anywhere," Diggs said. "So it was good for our guys just to get that type of competition. That's why I schedule these games. We have good teams to play so our guys can be battle tested against anybody."
GIRLS
Agassi Prep 75, Innovations International 15 — At Agassi Prep, Mercedes Harris had 17 points as the Stars rolled past the Ambassadors.
Raylene Thomas added 12 points, and Sydnei Collier and Destiny Rover each scored 10 for Agassi Prep, which led 39-2 at the half.
Diedreanina Savage led Innovations with nine points.
Boys box score:
Agassi Prep 69, Innovations International 53
Girls box score:
Agassi Prep 75, Innovations International 15