BOYS BASKETBALL: Findlay Prep suffers lopsided loss
January 13, 2017 - 11:31 pm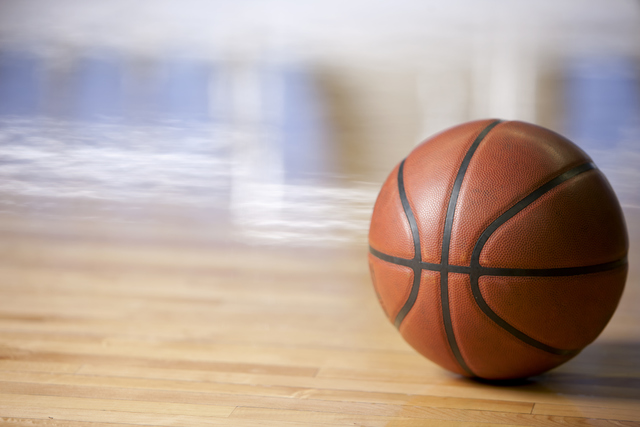 Justin Roberts had a team-high 15 points, but Findlay Prep suffered a 76-47 loss to Sierra Canyon (California) on Friday in the semifinals at the Bass Pro Shops Tournament of Champions in Springfield, Missouri.
It was the most decisive loss for Findlay Prep since the program emerged on the national scene starting in the 2007-08 season. The Pilots' previous largest margin of defeat was 26 points, 63-37 to Montrose Christian (Maryland) on Feb. 12, 2011.
Lamine Diane added 14 points, four rebounds and three steals for Findlay Prep, which trailed 24-5 after the first quarter. P.J. Washington, the Pilots' leading scorer, was limited to four points on 2-for-12 shooting before he fouled out.
Findlay Prep went nearly six minutes in the second half without scoring.
The Pilots shot 34.5 percent from the floor (20-for-58) and were outrebounded 40-24 by Sierra Canyon, ranked No. 10 in USA Today's Super 25 poll.
Marvin Bagley III, the nation's top player in the class of 2018, finished with 28 points and 14 rebounds for the Trailblazers, and teammate Remy Martin added 16 points, six rebounds and three assists.
Boulder City 47, Moapa Valley 44 — At Overton, Karson Bailey scored eight of his team-high 13 points and went 4-for-4 from the free-throw line in the fourth quarter to help the Eagles hold off the Pirates.
Moapa Valley had a chance to tie the game and send it to overtime but missed a 3-pointer at the buzzer.
Carson Balistere and Justus Green each added nine points for Boulder City, which broke a 31-31 tie after three quarters with a 16-13 fourth-quarter run.
Nathaniel Thompson had 15 points, and Chase Kruse scored 10 for Moapa Valley.
Cimarron-Memorial 82, Spring Valley 48 — At Cimarron, Demarco Alexander led four players in double figures with 22 points to help the Spartans top the Grizzlies.
Brian Washington had 14 points, and Keiron Hatchett and Kamakana Winquist each scored 12 for Cimarron, which went on a 27-5 run in the second quarter to lead 54-28 at halftime.
Keelan Wickersham led all scorers with 24 points for Spring Valley.
Shadow Ridge 72, Western 44 — At Shadow Ridge, James Fuller led all scorers with 18 points as the Mustangs defeated the Warriors.
Obi Okafor added 11 points, and Bricin Ford and Kevin Branch each scored 10 for Shadow Ridge, which outscored Western 38-15 in the middle quarters.
Anthony Dodson led the Warriors with 15 points.
Trinity International 67, Foothill 57 — At Foothill, Iverson Molinar scored 13 points as the Thunder took down the Falcons.
Trinity's Jonathan Salazar also scored 10 points.
Marvin Coleman led Foothill with 12 points. Dylan Hushaw, Jace Roquemore and Mauricio Smith each scored 11 points for the Falcons.
Sunrise Mountain 47, Mojave 46 — At Mojave, Steven Adeyemi and Anthony Proby each scored 10 points as the Miners held off a late rally by the Rattlers.
Stephen Wright added nine points for Sunrise Mountain, which led by seven points with 1:30 left but allowed Mojave to fight back and have a chance to win at the buzzer. However, the Rattlers' 30-footer went off the rim to end the game.
John Harper led Mojave with 20 points, and teammate Tyrice Pender scored nine.
Bonanza 39, Pahrump Valley 32 — At Bonanza, Brandon Noone scored 10 points to lead the Bengals past the Trojans.
Devin Hanbrough and David Ogilvie each added six points for Bonanza, which outscored Pahrump 21-16 in the second half.
Bryce Odegard scored nine points to lead the Trojans.
Pahranagat Valley 58, Word of Life 52 — At Alamo, Culen Highbe had 19 points and eight rebounds to lift the Panthers over the Eagles.
Cody Williams added 15 points, 11 rebounds and three assists, and Tabor Maxwell scored 11 for Pahranagat Valley, which led 32-22 at halftime.
Ivan Candolesas led all scorers with 28 points for Word of Life.
The Meadows 37, Lake Mead 29 — At Lake Mead, Jake Epstein led all scorers with 17 points, and the Mustangs outscored the Eagles 14-2 in the fourth quarter to secure the victory.
Shay Rutledge led Lake Mead with seven points.
Agassi Prep 77, Lincoln County 44 — At Panaca, Akeemis Williams led all scorers with 19 points as the Stars rolled over the Lynx.
Aiden Olivas and Najeeb Muhammad each scored 18 for the Stars, who connected on 14 3-pointers.
Noah Smith led the Lynx with 13 points.
Calvary Chapel 64, Laughlin 52 — At Calvary Chapel, Elijah Martinez scored a game-high 34 points to lift the Lions over the Cougars.
Dawson Thomas and Dylan Sims each scored 10 for the Lions.
Corey Anderson scored 26 points to lead Laughlin and also went 11-for-11 from the foul line. Jermarion Hickman supplied 16 points for the Cougars.
Somerset-Sky Pointe 67, GV Christian 51 — At Somerset-Sky Pointe, Danny Cox poured in 29 points to help Somerset-Sky Pointe to its first win in school history.
Preston Davis added 15 points for Somerset-Sky Pointe, which led 34-16 at halftime.
Moses Valencia led GV Christian with 21 points. Daemein Hargrove had 16 points, and Gregory Fields scored 10 for GV Christian.
Elko 67, Coral Academy 56 — At Coral Academy, Adam Abdalla led the Falcons with 17 points, but they fell to the Indians.
Ryan Djino had 14 points for Coral Academy, Isaiah Spears scored 12 and Isaac Spears had 10 points.
Eric Klekas led Elko with 30 points.
Beaver Dam (Ariz.) 46, Sandy Valley 35 — At Littlefield, Arizona, Uriel Perez scored 21 points to lead the Diamondbacks to a victory over the Sidewinders.
Manny Villarreal finished with 12 points for the Diamondbacks.
Sandy Valley's Wyatt Robinson led the team with 18 points.
Round Mountain 69, Indian Springs 43 — At Round Mountain, the Knights defeated the Thunderbirds.
Box scores:
Trinity International 67, Foothill 57
Cimarron-Memorial 82, Spring Valley 48
Boulder City 47, Moapa Valley 44
Beaver Dam (Ariz.) 46, Sandy Valley 35
Sierra Canyon (Calif.) 76, Findlay Prep 47
Pahranagat Valley 58, Word of Life 52
Agassi Prep 77, Lincoln County 44
Sunrise Mountain 47, Mojave 46
Calvary Chapel 64, Laughlin 52
Somerset-Sky Pointe 67, GV Christian 51