Centennial senior shows long-awaited flashes, helps Bulldogs put end to Durango's late rally
December 12, 2014 - 11:50 pm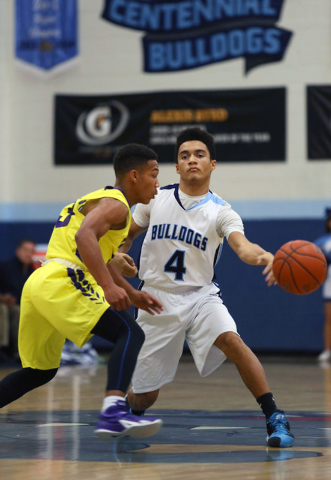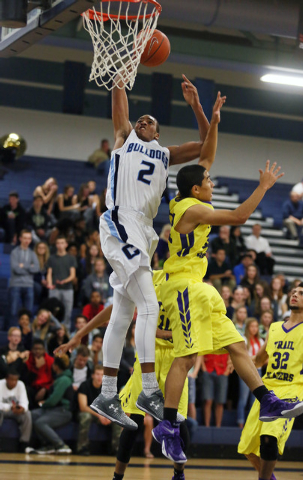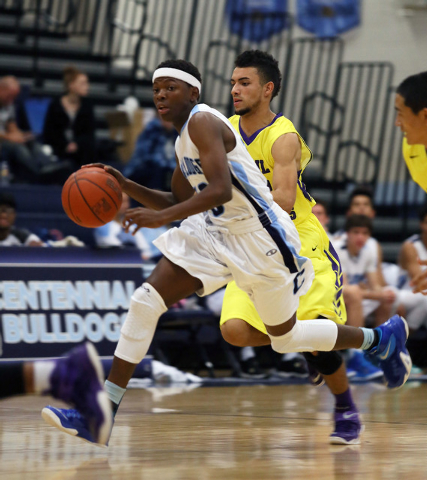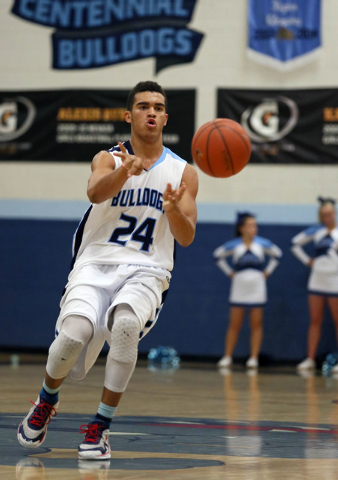 Centennial's Darrian Traylor doesn't have much varsity experience after missing his junior year with a knee injury.
But the 6-foot-4-inch, 200-pound senior guard certainly looked comfortable Friday night.
Traylor had 24 points, five rebounds and four assists to lead the third-ranked Bulldogs to a 69-58 boys basketball victory over visiting Durango.
"It's just a matter of time for him to break out," Centennial coach Todd Allen said. "He is a strong kid. He gets to the rim, and he can finish. He's still trying to find his way right now. This is his first year playing varsity basketball. So it's a matter of time for him to get his legs going and really fit in, and tonight was a nice step in the right direction."
The game looked to be headed for extended garbage time after Centennial (7-2) took a 41-22 halftime lead. But Durango (2-4) didn't fold, and the Trailblazers got within 55-50 with 6:30 to go after what amounted to a four-point possession.
Victor Ross scored and was fouled, but missed the free throw. Zyare Ruffin grabbed the offensive rebound and was fouled. He hit both free throws to cut the deficit to five.
Traylor, who has signed with UC Irvine, then scored on a drive, and his transition bucket with 4:42 to play made the score 59-50, and Durango didn't threaten again.
"I think Darrian was a big factor for us," Allen said. "He could get to the basket when he wanted to."
Traylor tossed an alley-oop pass to Troy Brown for a transition dunk that made the score 67-54 with 1:29 to play and essentially iced the game.
"They beat us in the third and fourth quarter, which is not acceptable," Allen said. "But we had great effort down the stretch after playing a tough game last night. And you've got to give Durango credit. They didn't quit."
Ross had 11 of his team-high 15 points in the second half to lead the Durango comeback. Michael Diggins added 12 points and 10 rebounds for the Trailblazers.
Brown had 16 points and three steals for Centennial. The 6-6 sophomore had nine points in the first quarter before going quiet. He woke up down the stretch, scoring four points in the final 3:37.
"You've got to go to your guys that you can count on," Allen said. "And it was kind of a mismatch problem for them. We tried to get Troy down low as much as we could to take advantage of the mismatch. I think we were a little tired, but we pulled it out."
Contact reporter Damon Seiters at dseiters@reviewjournal.com or 702-380-4587. Follow him on Twitter: @DamonSeiters.
Box score: