Desert Boys: Mwani Wilkinson, Gorman top Clark for title
February 23, 2019 - 10:07 pm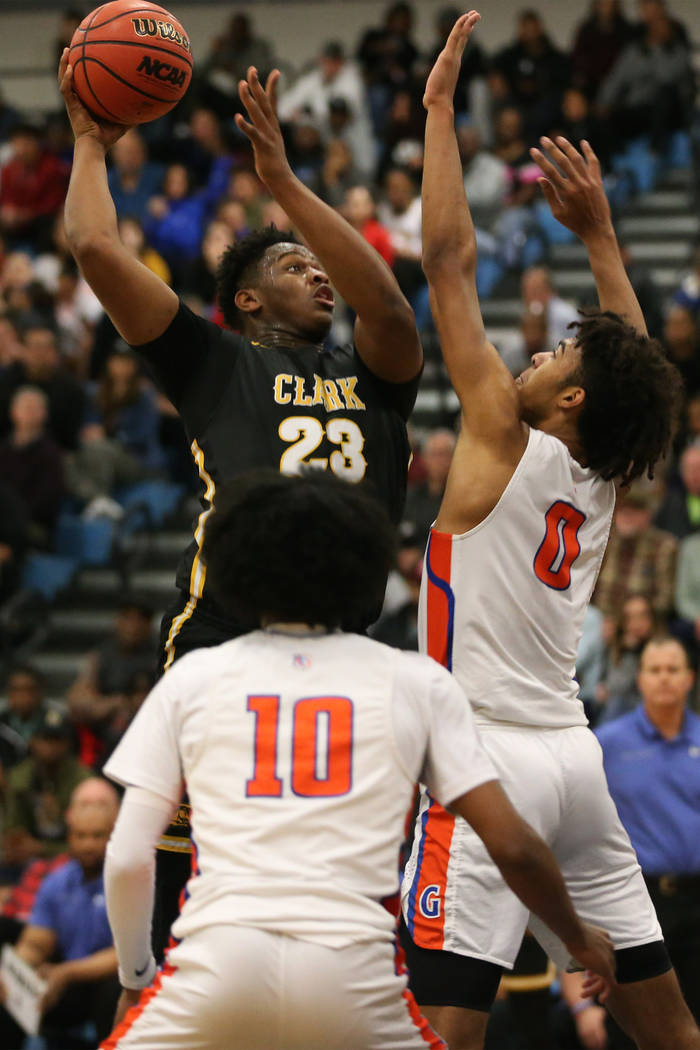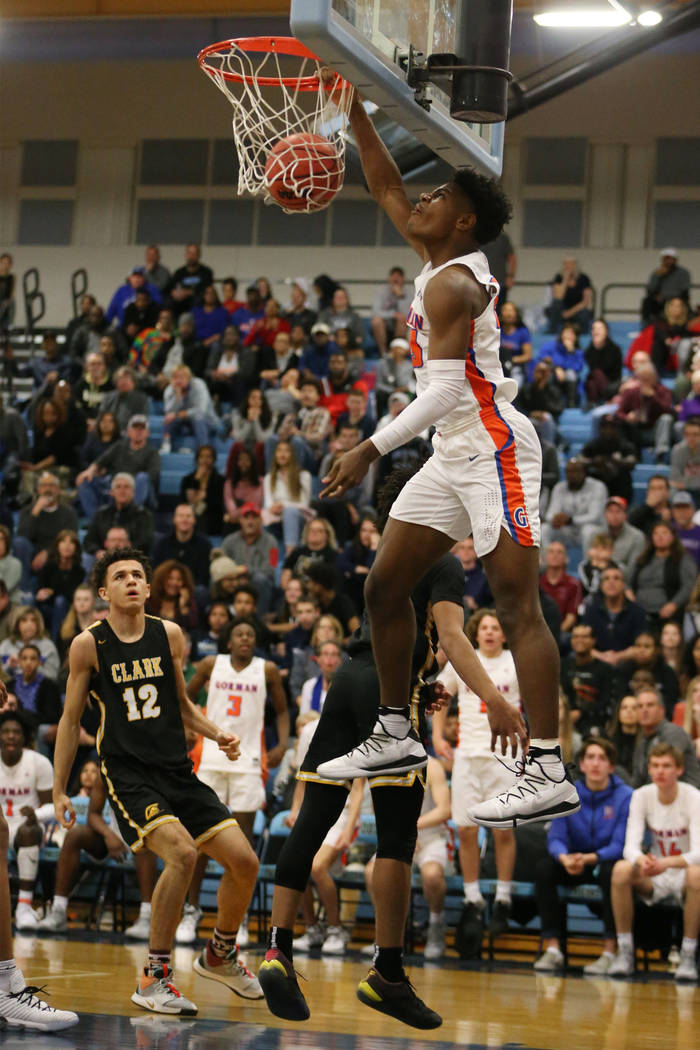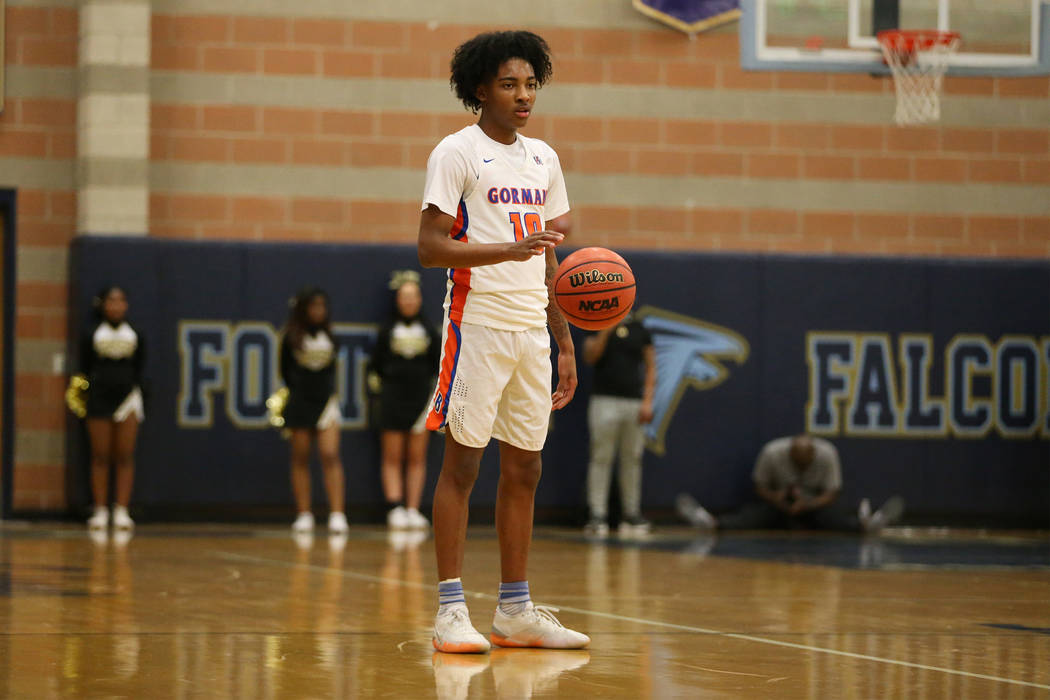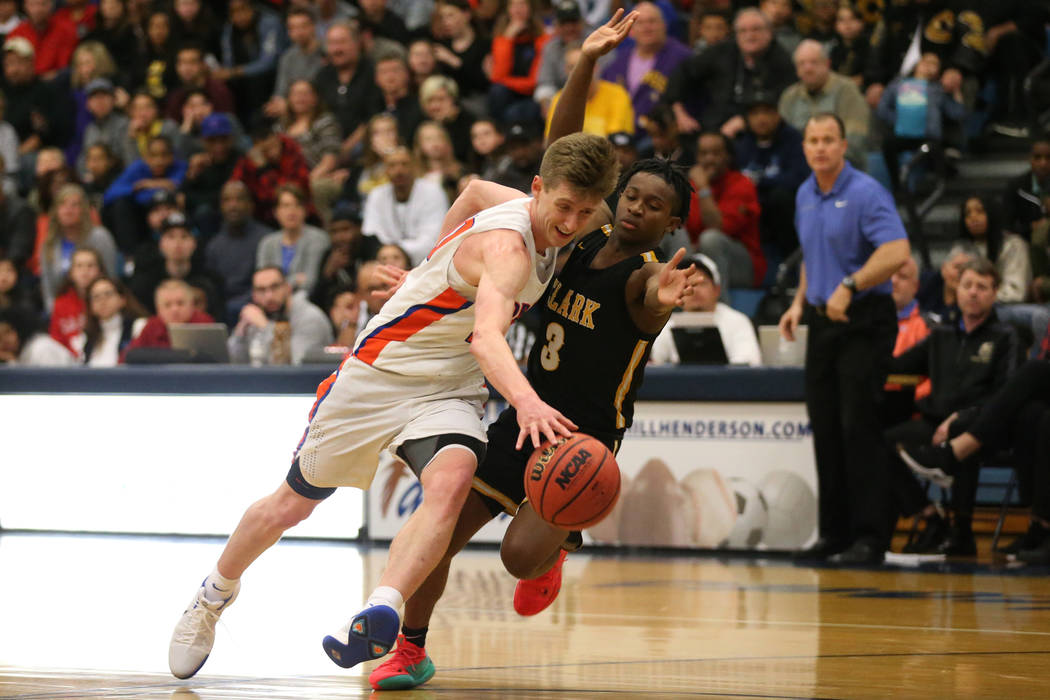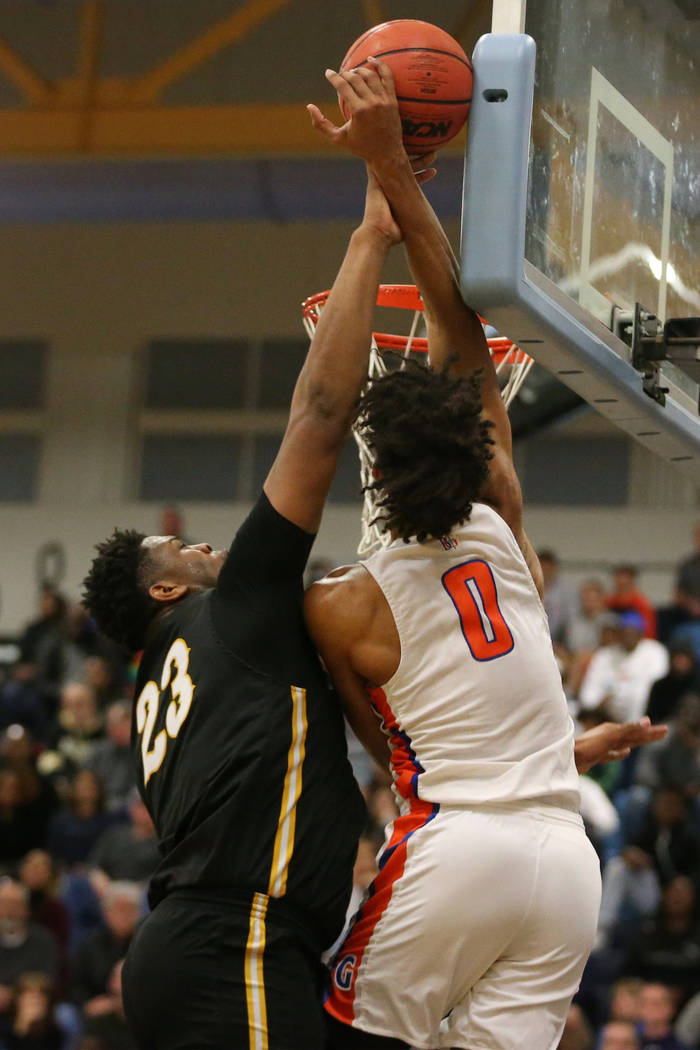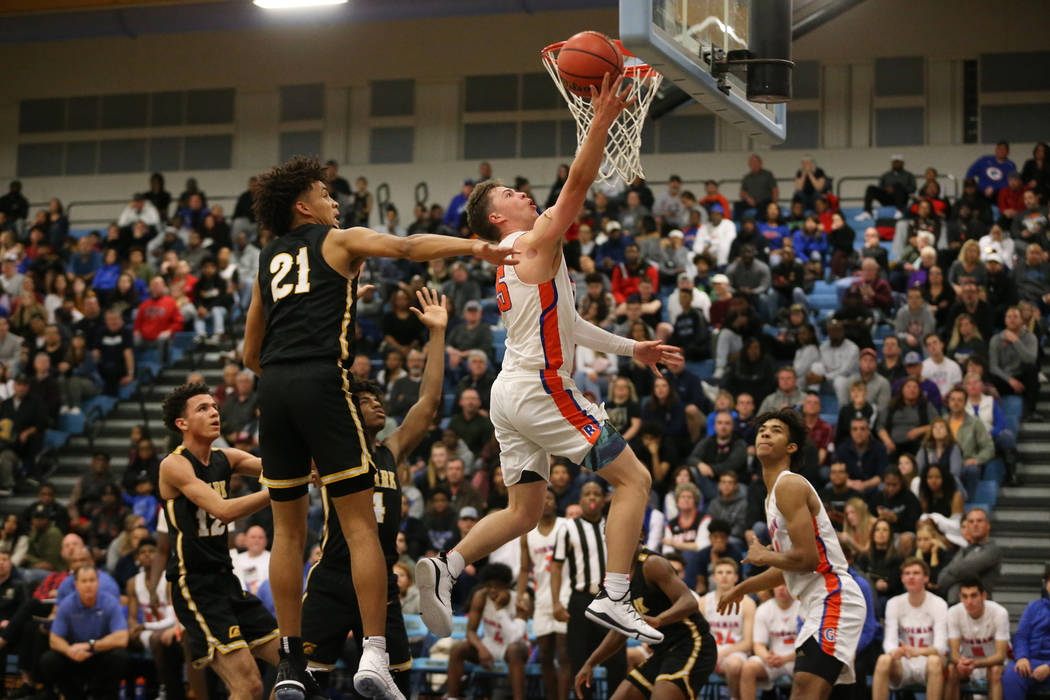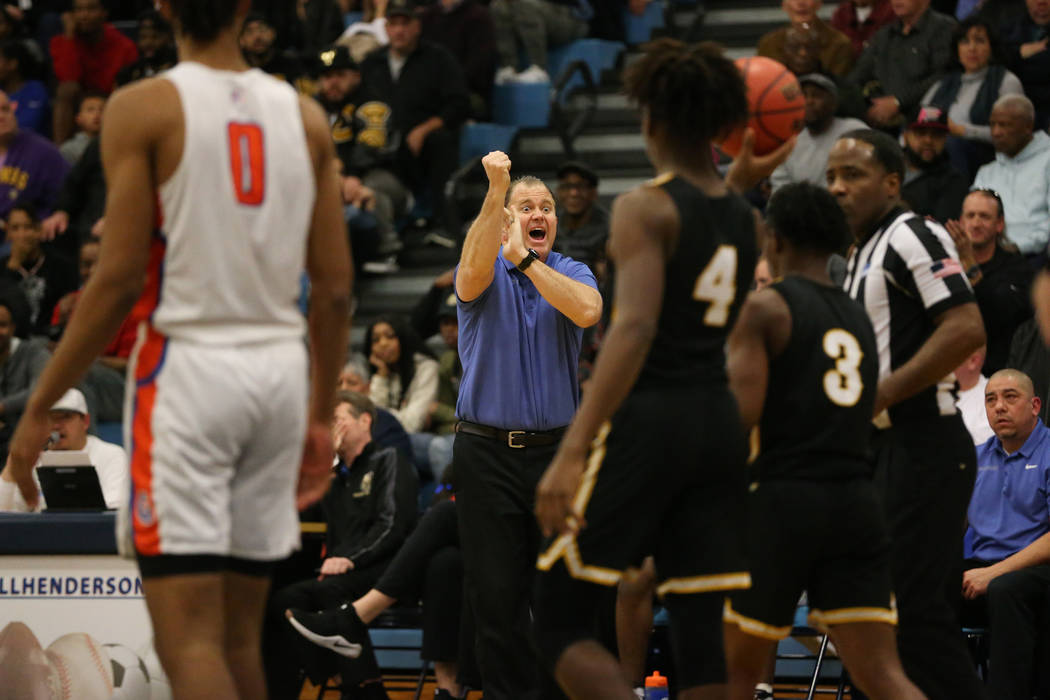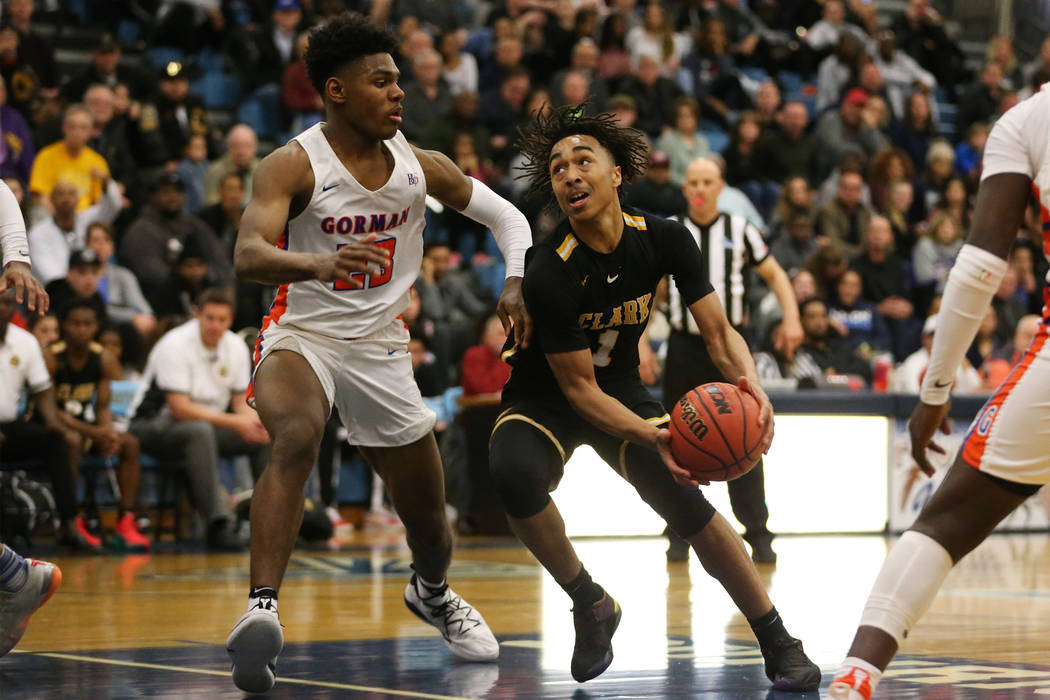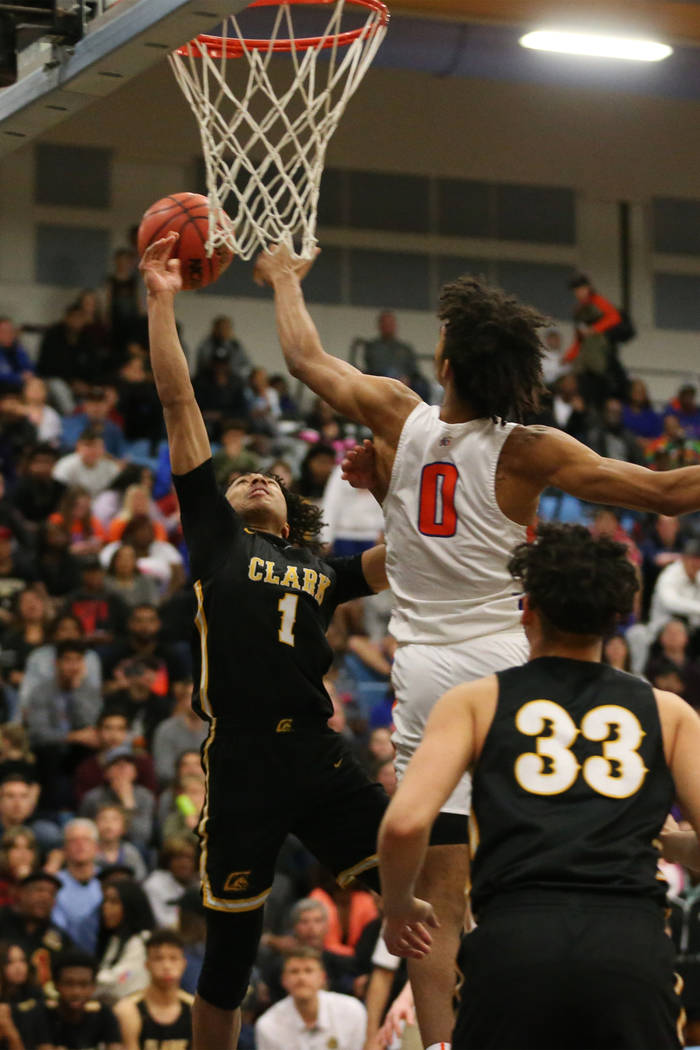 Mwani Wilkinson doesn't normally start for Bishop Gorman.
So the high-flying junior made the most of his opportunity Saturday.
Wilkinson scored 16 points, including three dunks, to help the Gaels to a 57-50 win over Clark in the Desert Region boys basketball championship game at Foothill.
"It's always fun to play," said Wilkinson, who was 6-for-8 from the field and 4-for-4 from the free-throw line. "It's always fun to defend, rebound and especially dunk the ball. That's what I like to do."
Gorman (25-4) plays Mountain Region champion Desert Pines (22-6) at 7 p.m. Monday at Valley in the Southern Nevada championship game.
The Gaels fed off Wilkinson in the third quarter, extending their lead to 39-28 when he took a pass from Noah Taitz and threw down a dunk with 40 seconds left in the period.
"He's such a finisher," Gorman coach Grant Rice said. "And he's so raw, but you can see what he does. It's pretty unbelievable.
"When we spread the floor and he's the finisher there, it's really hard, because if our guards break the defense, you have to know that Mwani or Isaiah (Cottrell) or one of the two has a chance to get a dunk there. Our guys do a good job of passing and finding them."
Wilkinson hit two free throws with 7:32 left to push the Gaels' lead to 41-28 before Clark mounted a comeback. The Chargers twice got within two points, first on a tip-in by Antwon Jackson with 3:04 to play, then on two Jalen Hill free throws with 1:32 left that made the score 47-45.
But Taitz drove and dished to Cottrell, who completed a three-point play to push the lead to five.
"Clark never gives up, and they fought until the end," Rice said.
After going 22-for-40 (55 percent) from the free-throw line in a 74-68 double-overtime win over Clark on Feb. 7, the Gaels were much better Saturday. Gorman made 26 of 34 free-throw attempts (76.5 percent), including 14 of 19 in the fourth quarter.
"Much better," Rice said. "Basically after that happened the last time, we laughed about it, because that's all you can do. If you dwell on it too much, it becomes psychological."
Taitz had 16 points and three assists, and Cottrell blocked four shots for Gorman, which is 3-0 against the Chargers this season. The Gaels have secured a spot in the Class 4A state tournament, where they will seek an eighth consecutive state title.
"It feels great, but we're not finished," Wilkinson said. "We're of course trying to get eight straight, but this is a good win knowing that we can go win and do this."
Jackson had 13 points and 11 rebounds, and Hill had 13 points and nine rebounds for Clark, which also advances to the state tournament.
"It's one of those games where there was no real reason for either team to be nervous in this game," Rice said. "But pride kicks in for both teams and you really want to win."
Box score: