Desert Oasis' Ron Chan gets a chance to shine, earns No Limits Award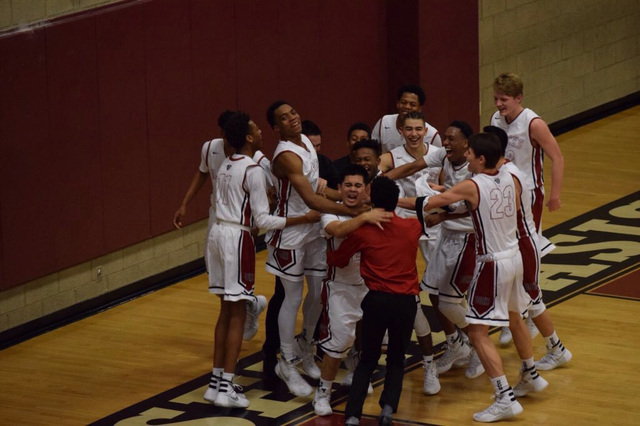 NO LIMITS AWARD
Ron Chan, Desert Oasis
After spending three years as team manager, Chan got the chance to be part of the boys basketball team this season, suiting up for several games.
Chan, who has autism, not only got on the court, but made the most of his opportunity against Bonanza. Chan made a pair of baskets as his teammates went wild on the bench during Desert Oasis' 72-48 win over the Bengals. Video of Chan's basket was tweeted by Bleacher Report and several other outlets.
Chan finished his senior season with 10 points.
QUOTE
"The first thing, I dribbled so I wouldn't travel and then I just took my hook shot and made it. It was the best game in the whole world for me."
— Ron Chan on making his first basket against Bonanza on Jan. 7.