DIVISION I BOYS HONORS: Burks powers to second MVP for Arbor View
February 26, 2014 - 9:49 pm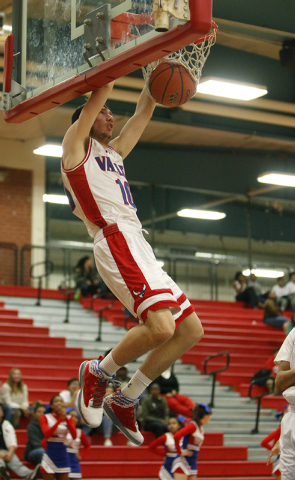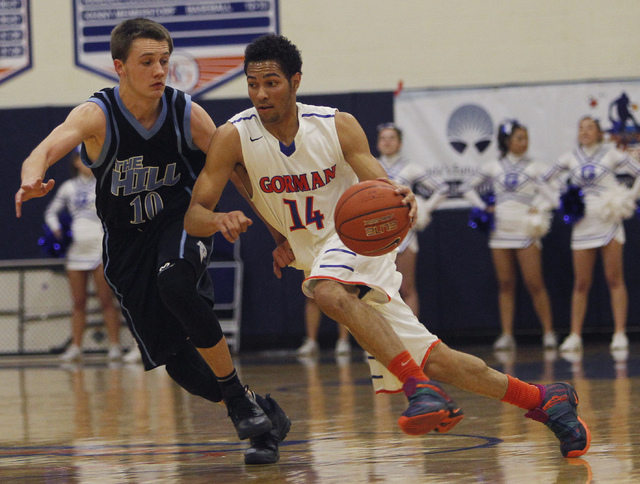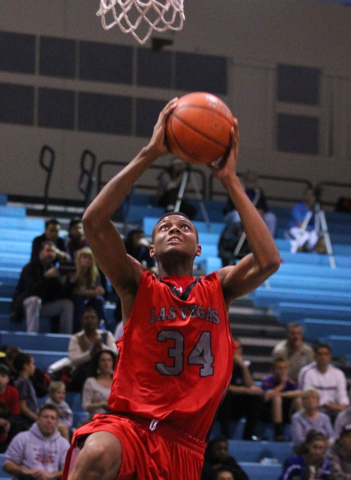 Kyle Hageness knew Justin Burks was playing well. But it wasn't until after the game that the Arbor View boys basketball coach realized just how much his senior standout had done.
After a sluggish start, Burks led the Aggies back from a 13-point halftime deficit against Basic on Dec. 16, and his layup with three seconds left sent the game into overtime. The UC Santa Barbara signee finished with 33 points, and the Aggies went on to an 87-76 road win.
"He damn near had a triple-double, and it was quiet. It was all in the flow of the game," Hageness said. "I don't know anybody that can score (33) points quietly, but Justin has the ability to do that. He is a special kid and a special player."
Burks, the Northwest League Most Valuable Player for the second consecutive season, averaged 23.2 points, 6.7 rebounds and 2.0 steals as Arbor View won its second straight league title and advanced to Sunset Region semifinals.
The 6-foot-7-inch forward shot 52 percent from the field, showing off an improved jumper. Burks scored more than 30 points eight times, including a school-record 42 points in a 101-94 overtime victory over Sierra Vista on Jan. 24.
"He was a pretty good shooter last year, but he was a deadly shooter at times this year," Hageness said. "He pretty much rewrote every offensive record, and to do that as a humble kid, I can't say enough about him."
Burks was joined on the All-Northwest first team by teammates Terrell Butler and Charles Porter, along with Alex Arias and Darryl Gaynor of Durango and Mikko Balmes of Sierra Vista. DeShawn Henry of Durango was the league's coach of the year.
Bishop Gorman senior Noah Robotham was the Southwest League MVP. Gorman teammates Chase Jeter and Stephen Zimmerman were named to the first team, along with Centennial's Troy Brown, Cimarron-Memorial's Tony Harrison and Legacy's Deshaun Hilliard. Gorman's Grant Rice was the coach of the year.
Valley senior Spencer Mathis and Las Vegas junior Re'Kwon Smith shared MVP honors in the Northeast League. Canyon Springs' Shaquile Carr, Gerad Davis and Jordan Davis joined Green Valley's Tyrell Crosby on the first team. Freddie Banks of Canyon Springs was the coach of the year.
Foothill senior Austin Starr was named Southeast League MVP. Foothill's Jalen Shepard was named to the first team, along with Eldorado's Jayveon Brown, Coronado's Eddie Austin, Liberty's Elijah Graves and Del Sol's Brian Greer. Foothill's Kevin Soares was the coach of the year.
Contact reporter David Schoen at dschoen@reviewjournal.com or 702-387-5203. Follow him on Twitter: @DavidSchoenLVRJ.