Durango rally comes up short against Gorman in coaches' debut — PHOTOS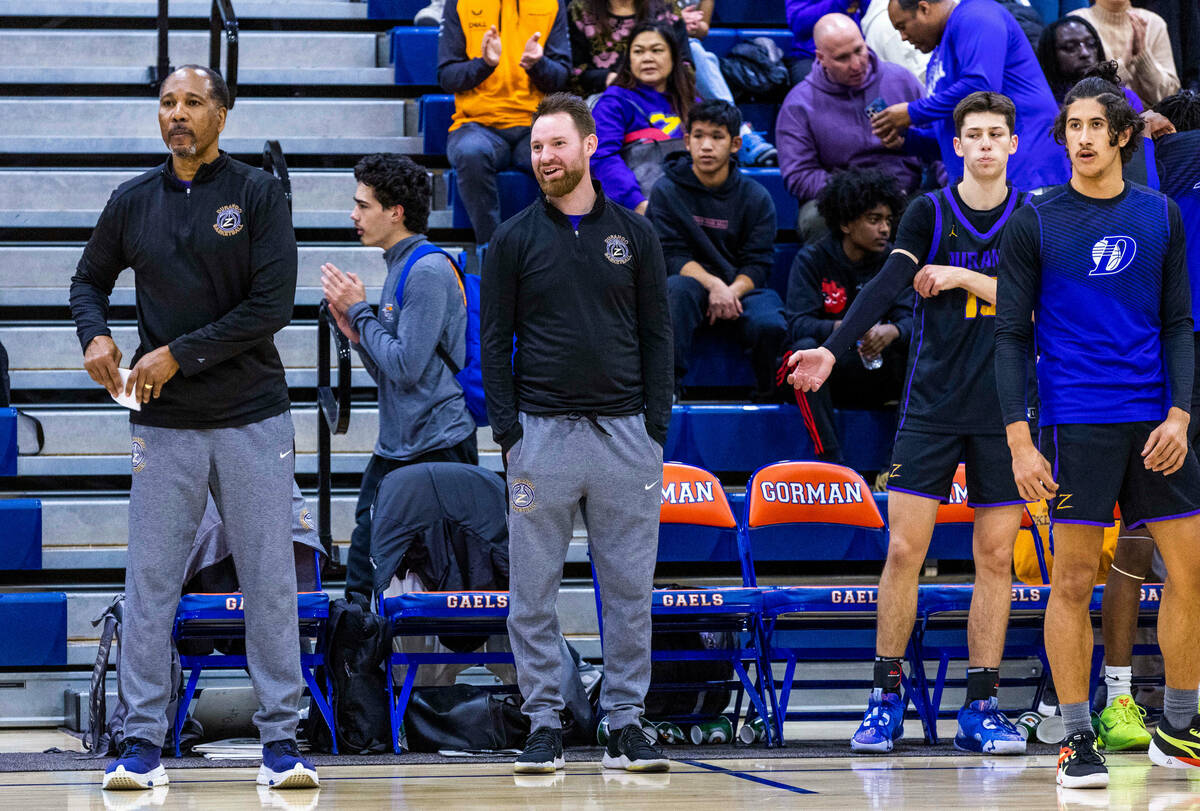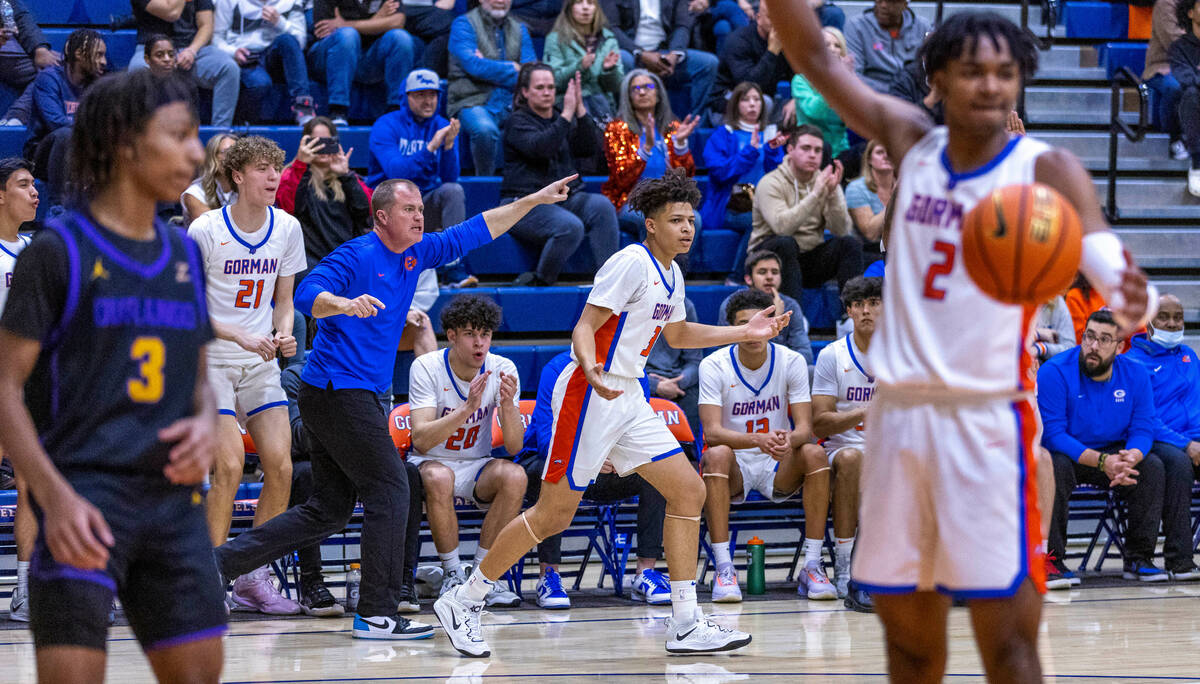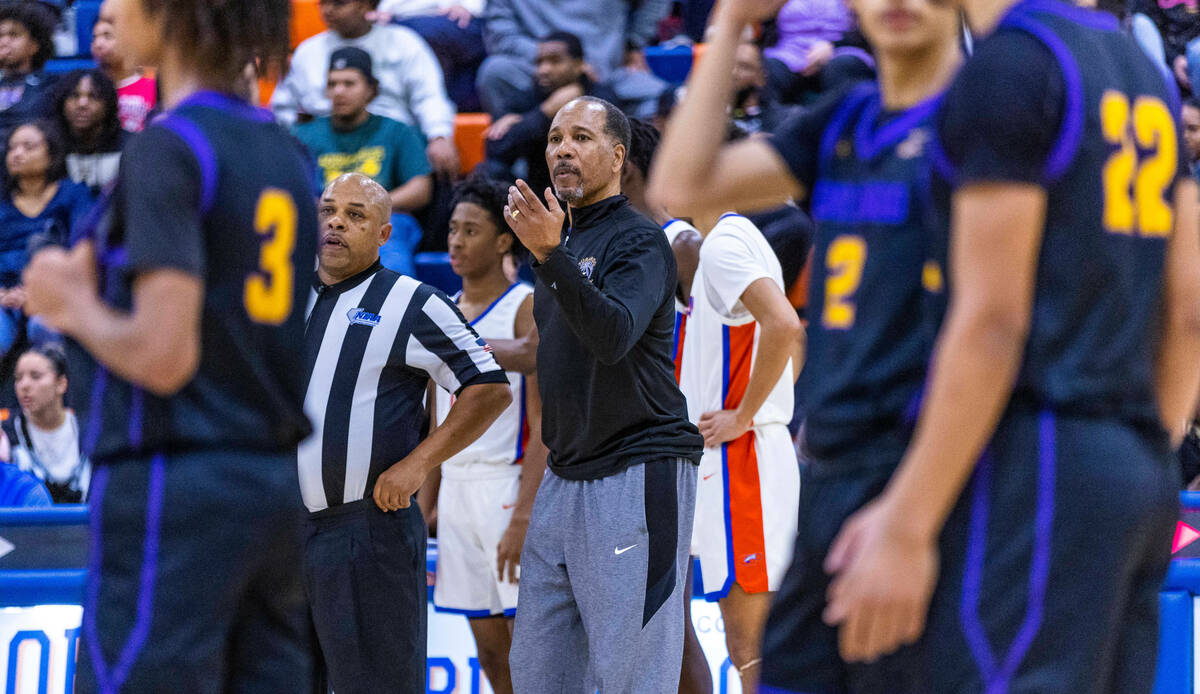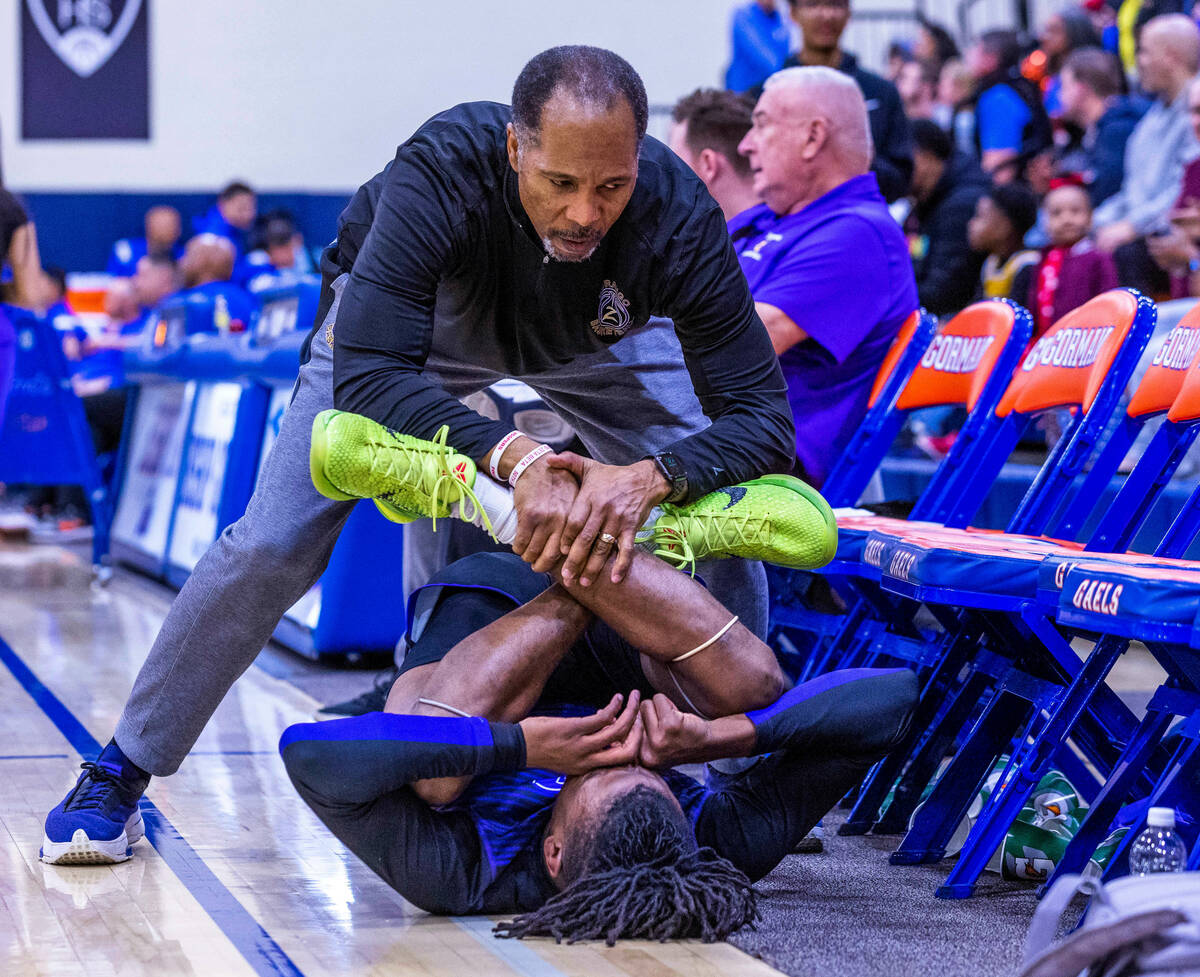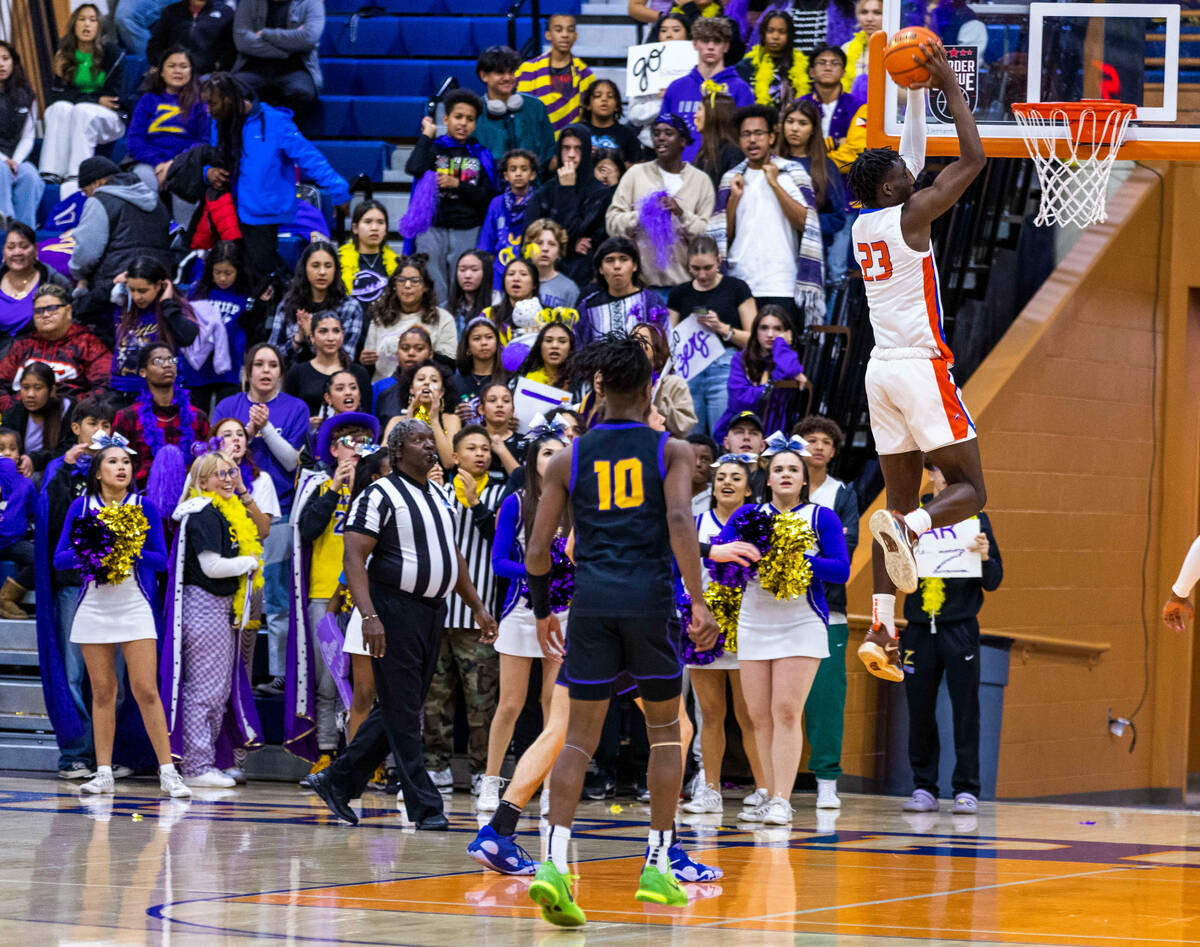 Durango coach Mike Lee called the past few days "exhausting."
Lee and assistant Tim Jones have taken over the head coaching reins after Chad Beeten resigned from the position Wednesday. No reason has been given for his resignation.
With all the adversity thrown the top-ranked Trailblazers' way, Lee said the team was "locked in" with the tall task of facing Bishop Gorman, No. 3 in the Review-Journal's rankings, on the road Friday night.
But despite a furious comeback attempt, Durango could not overcome a 16-point second-half deficit. Nine Bishop Gorman players scored as the Gaels held on for a 68-64 win.
"Our effort was good because of all the different adversities we've been facing with the coaching change," Lee said. "We just had to embrace everything that's come to us at this point. More than anything that hurt us tonight was the foul shots and the technical foul (on the Durango bench in the third quarter).
"Other than that, the guys played. We're going to see (Gorman) again."
Coming off the bench, junior guard Jase Richardson scored 14 points to lead Gorman (19-6, 9-1 Class 5A Southern League). Senior wing Keenan Bey and sophomore forward Chris Nwuli each scored 10.
Durango senior point guard Tylen Riley scored all of his team-high 16 points in the second half. Sophomore guard Mason Brown scored 15 points, and junior forward Taj Degourville added 14 for the Trailblazers (14-6, 8-1).
Durango gave itself a chance in the fourth quarter, chipping away at a 57-44 deficit. A 3-pointer from Degourville cut the Gaels' lead to six midway through the quarter.
But Gorman matched every shot down the stretch. Richardson scored eight points in the fourth quarter, including a pair of layups off Durango turnovers.
Durango sophomore guard Jevon Yapi hit a 3-pointer with 16 seconds remaining to make it a 66-62 deficit. But Richardson knocked down a pair of free throws to seal the win.
Lee said the players have felt the impact of the coaching change. And while he said everyone is focused on making a state title run, he acknowledges that it's been a lot for the team to process.
"We're trying to handle all this," Lee said. "We're doing a good job, though. To get (the deficit) to four, we're right on the cusp. With the coaching change, that's part of it, too. But at the same time we can't just accept that. We've got to play if we want to get where we want to go."
Durango appeared locked in early. Brown scored 11 first-quarter points and made three 3-pointers as both teams went back and forth in the first quarter.
Gorman started to pull away in the second quarter by scoring the first nine points. Eight Gaels scored in the quarter, and they took a 34-26 lead into the locker room.
The Gaels had another fast start in the second half, going on a 10-2 run to lead 42-26 early in the third quarter. While Durango made its run, Gorman's cushion was just enough to hold onto the win.
"We just got a little careless there at the end," Gorman coach Grant Rice said. "A couple of turnovers and missed free throws made it a close game. We knew Durango was going to keep fighting. But I was disappointed at the end. I'm happy with how well our guys played until those last couple minutes."
With one week remaining in the regular season before the playoffs, Gorman, Durango and Liberty each have one loss atop the 5A South standings. Durango plays at Palo Verde on Tuesday and hosts Coronado on Thursday.
Lee said the focus next week is for the Trailblazers to start putting the coaching change behind them and clean up the little things to get back on track.
"They know they've got a good chance to win the state title," Lee said. "We're still locked in. We're still working. Our guys are still hungry, but it hurts right now."
Contact Alex Wright at awright@reviewjournal.com. Follow @AlexWright1028 on Twitter.