Guard comes up clutch in OT to lead Liberty past Coronado — PHOTOS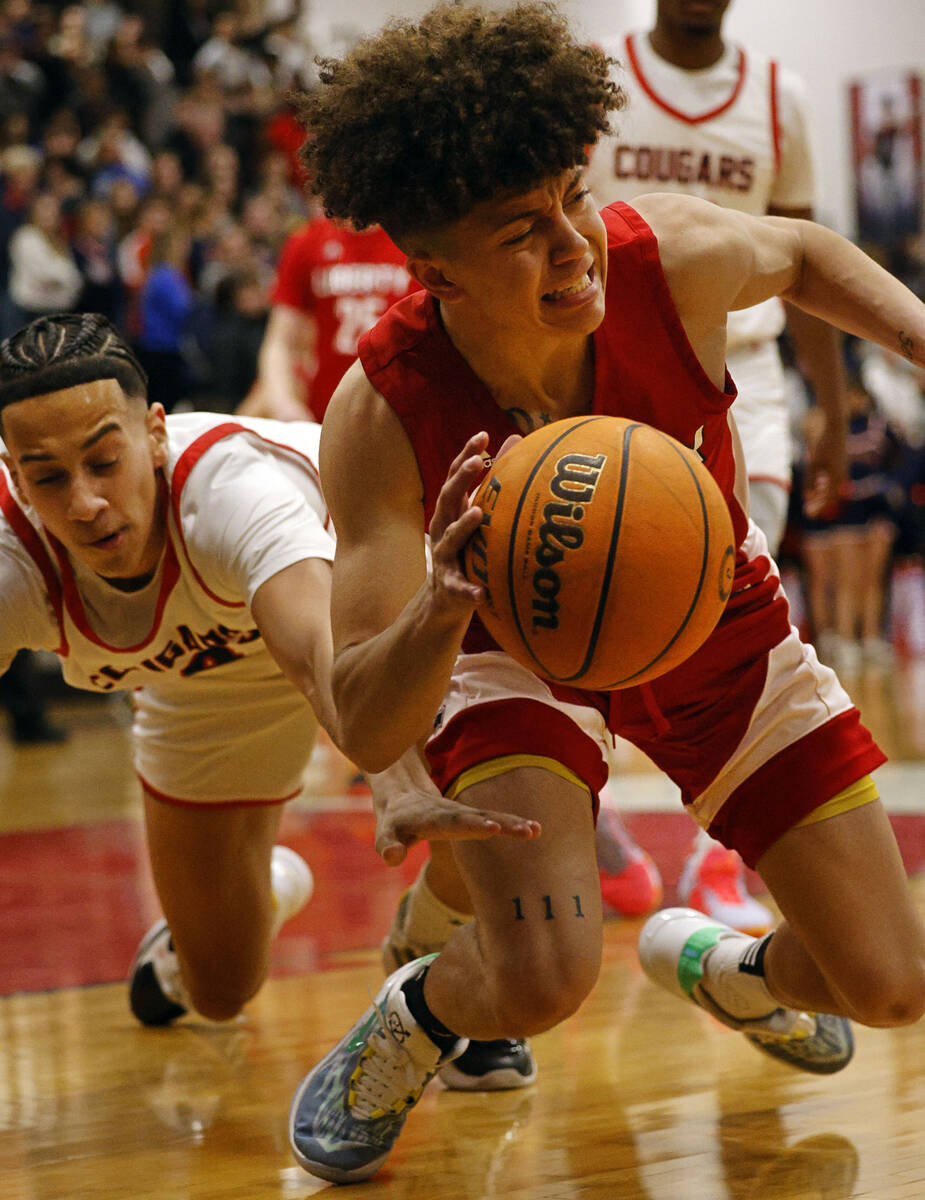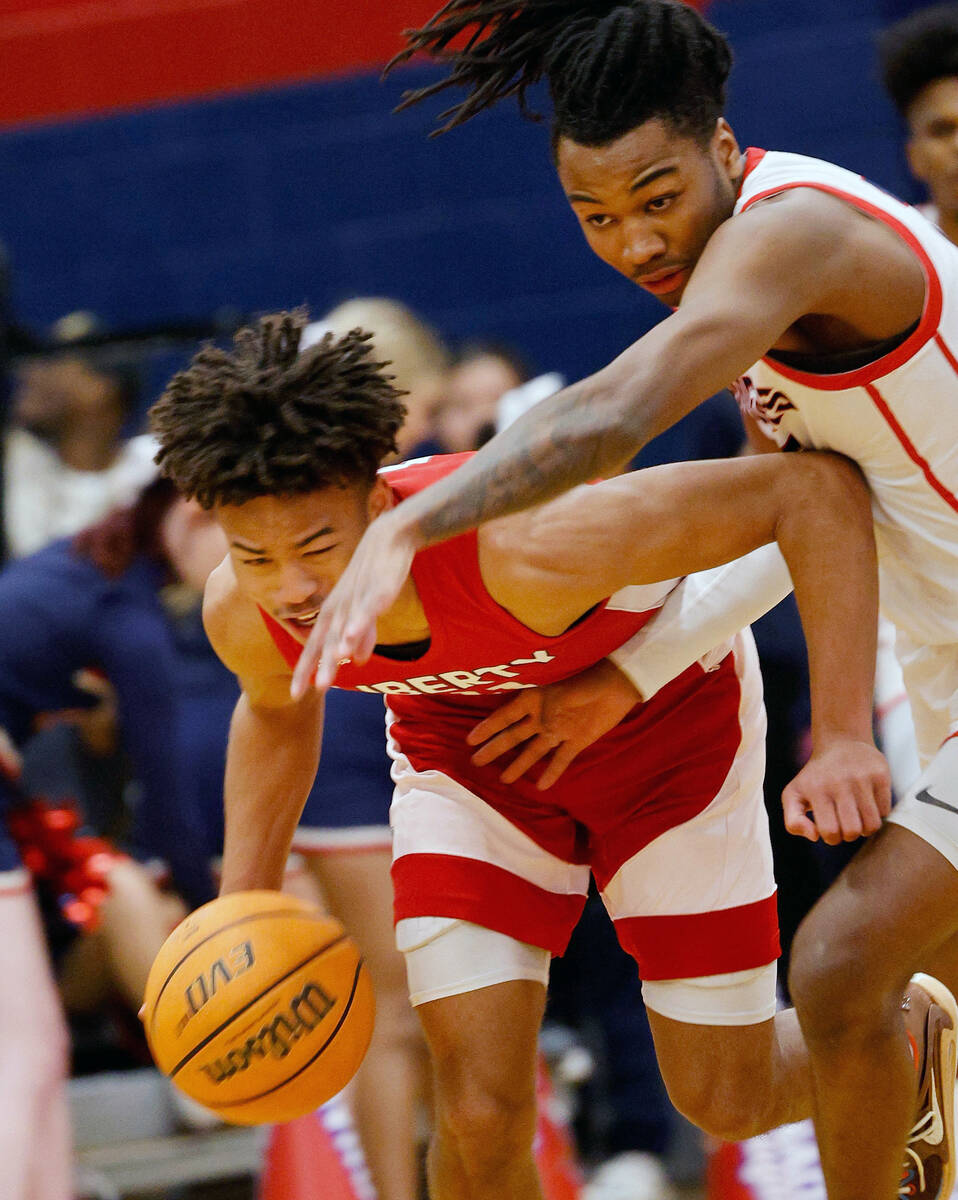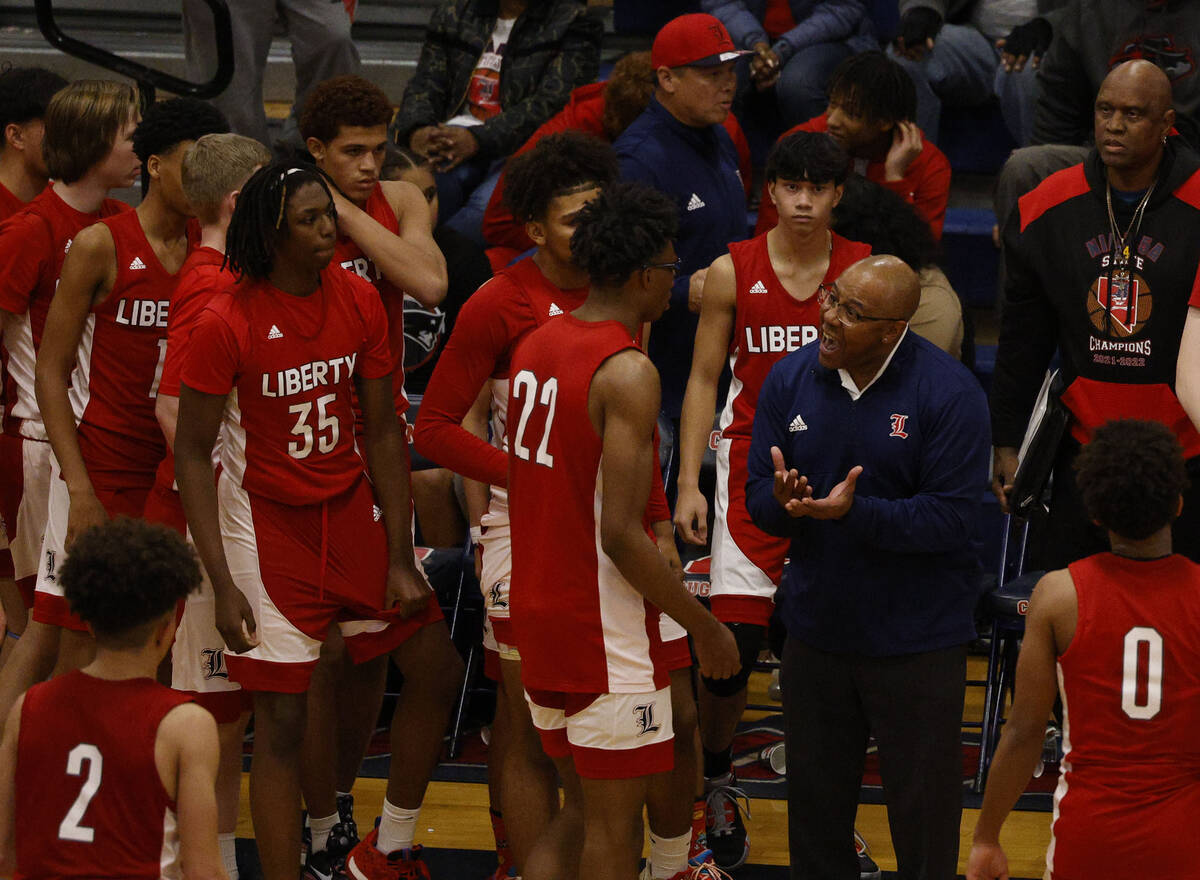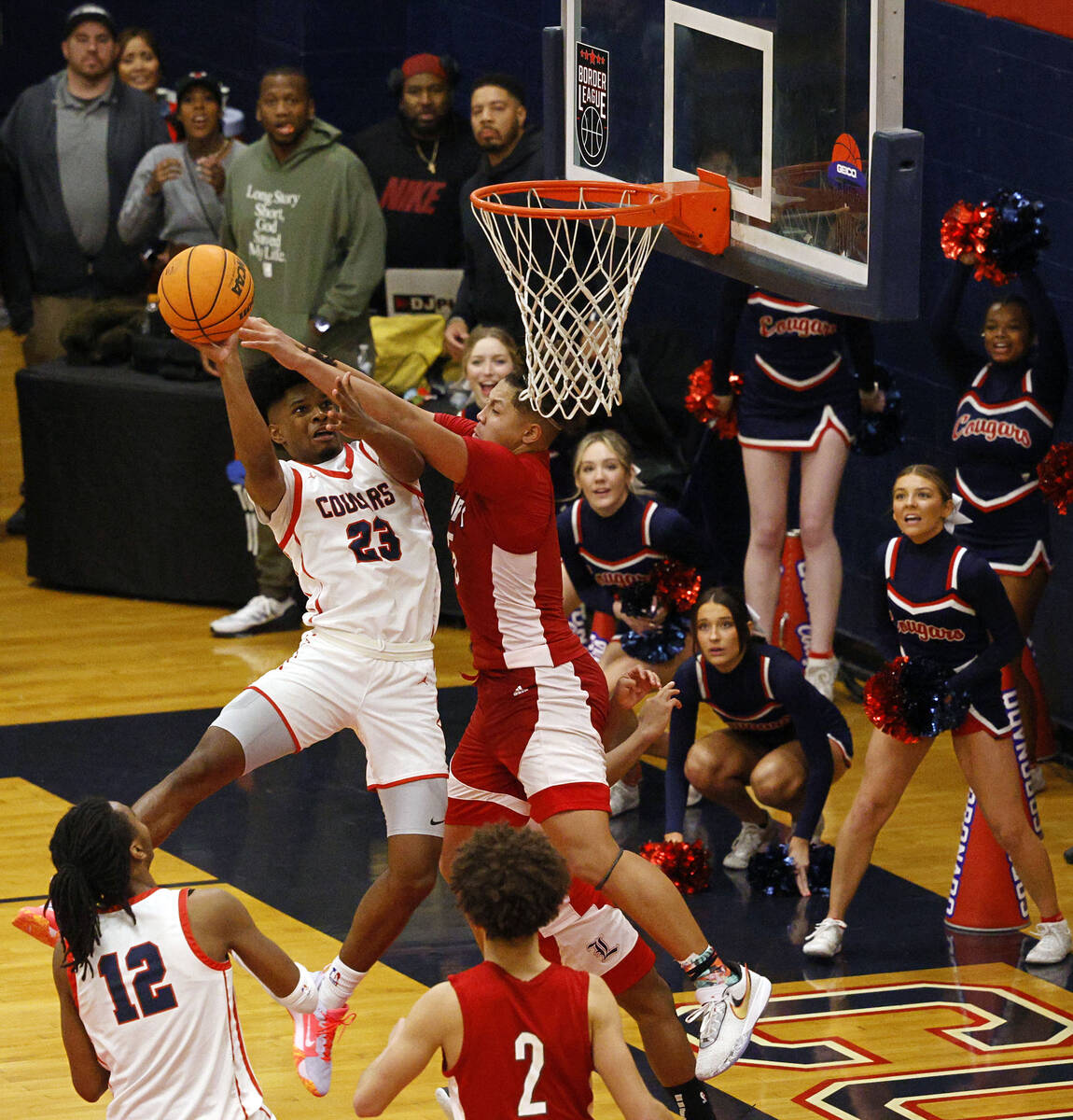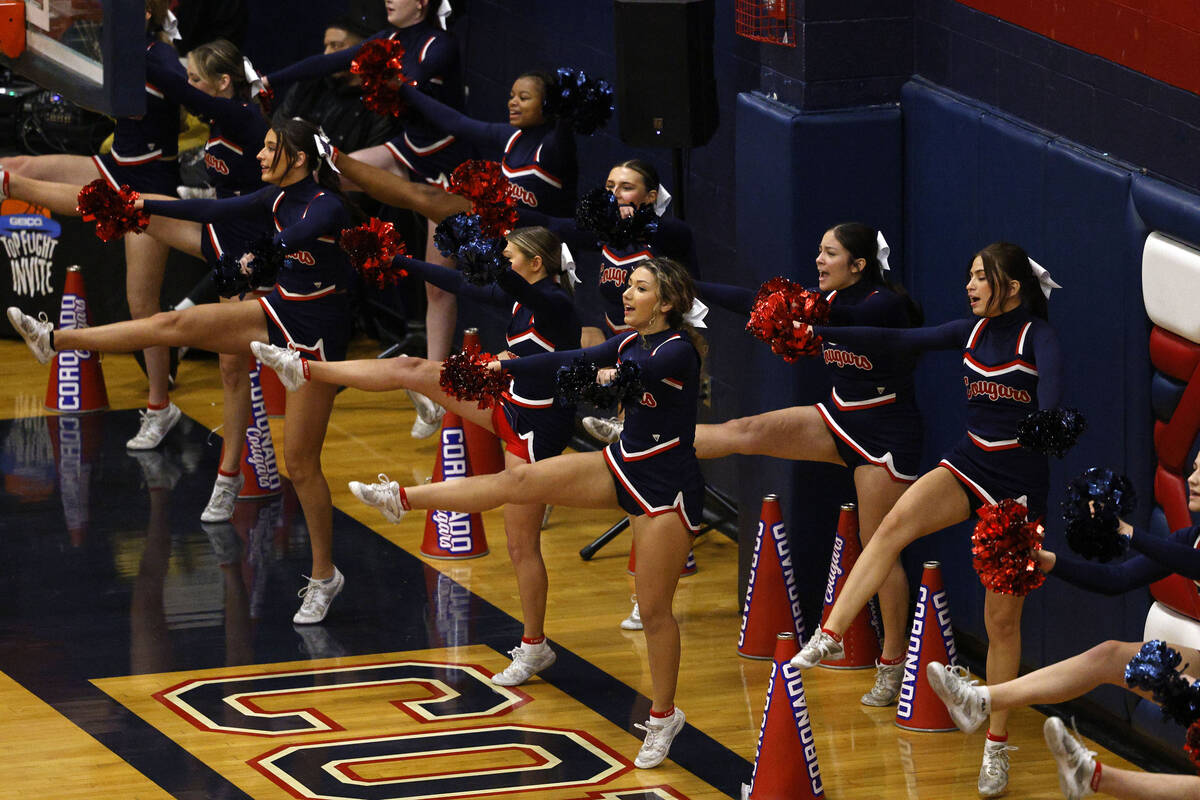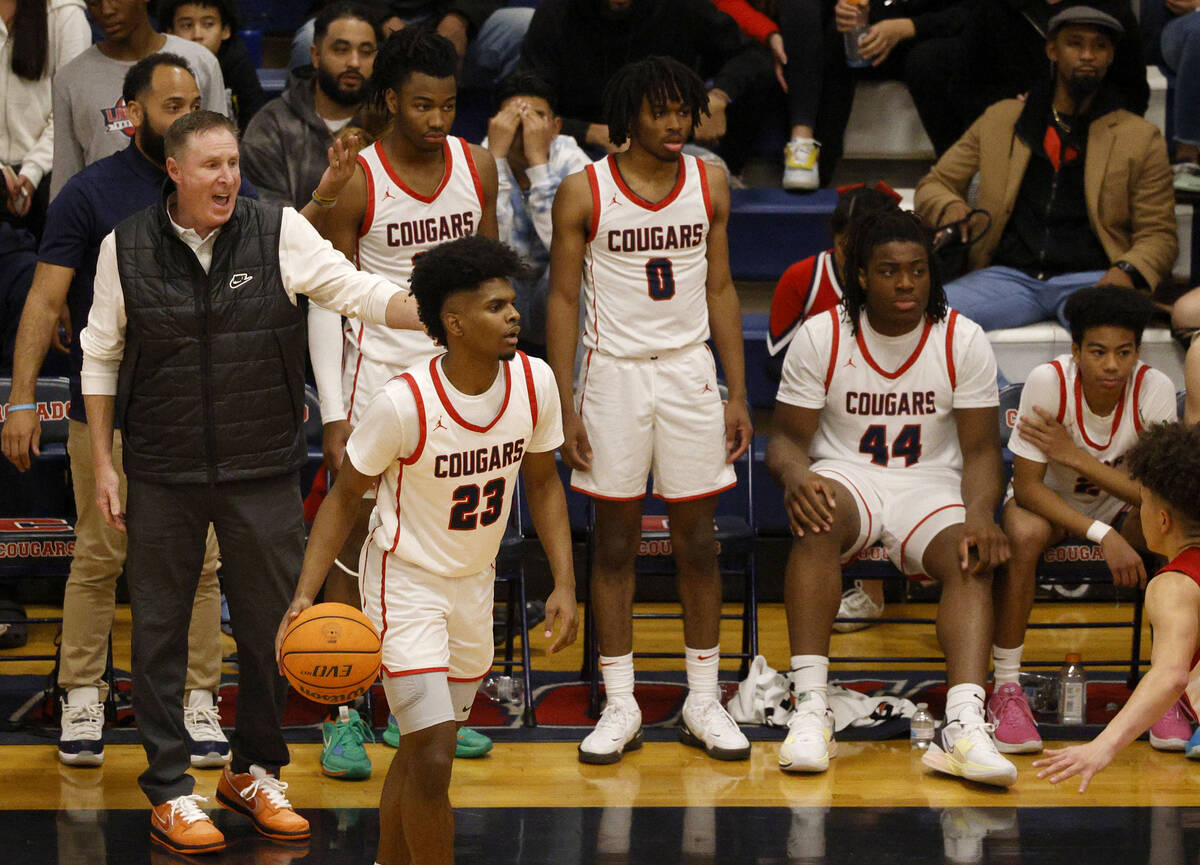 Liberty guard Dedan Thomas Jr. had been quiet most of the game.
The four-star recruit was limited offensively through the first three quarters as Coronado face-guarded and double-teamed him most of the night.
But with the game on the line in overtime, Thomas found his shot.
With under 90 seconds left in overtime and Liberty trailing by one, the junior point guard drove into the middle of the paint and made a tough spinning jumper that gave Liberty the lead.
The Patriots never gave it back, holding off Coronado for a 72-67 road victory Thursday night. Thomas scored 22 points — 18 in the fourth quarter and overtime — and had 11 assists.
Junior forward Andre Porter also scored 22 points for Liberty (11-6, 3-0 Class 5A Southern League).
"(Thomas) wants to win more than anybody I've ever coached," Liberty coach Kevin Soares said. "When we needed a basket or free throws, he made them. Everybody knows who's going to get the ball. When everybody knows that and you still score, you're a really, really, really good basketball player."
Coronado (10-7, 2-1) had its chance to respond. UCLA commit Sebastian Mack, who guarded Thomas most of the game, missed a 3-pointer with the Cougars trailing 70-67. Coronado had one more chance, but Josiah Cunningham missed both free throws with 7.9 seconds remaining.
Thomas made a pair of free throws with under five seconds to seal the win for Liberty.
"Tonight some of our shots weren't falling, so we just showed how gritty we are and how we can grind games out," Thomas said.
With Porter attacking the basket early, the Patriots built a 36-26 halftime lead.
Coronado started the second half on a 9-2 run to make it a one possession game midway through the third quarter, but Porter briefly stopped the Coronado rally with a pair of 3-pointers to quiet the nearly full Coronado gym, which included UNLV coach Kevin Kruger and his three assistants.
"I told (Porter) we need a third scorer, and that's got to be you. You got to step up. You have to do it," Soares said.
With Mack on the bench with foul trouble late in the third quarter, Cunningham and Tee Bartlett helped Coronado chip away at Liberty's lead.
An 8-0 run from the Cougars tied the game at 48 with six minutes remaining. Coronado tied the game four more times in the fourth quarter, but could never take the lead.
Liberty had three shots on the final possession of regulation to win it, but couldn't capitalize.
Coronado hit a pair of 3-pointers early in overtime and led 65-61, but it had no answers for Thomas, who scored nine points in the extra period. Liberty closed overtime on a 9-0 run to secure the win.
"They did a great job of overcoming adversity," Soares said. "A lot of teams would have just folded and lost the game, but we battled and we took control of the game, took the lead and finished it off."
Cunningham led Coronado with 20 points. Mack scored 19, and Bartlett added 17. The Cougars were 14-for-24 at the free-throw line.
Coronado beat Liberty 58-55 at the buzzer at the Tarkanian Classic last month. Soares said he didn't mention it to his team in the lead-up.
"I didn't have to bring it up because they were ready to play," Soares said. "They wanted to get this one."
But Thomas said he and the rest of the players had been eyeing this game even since their tough loss to the Cougars.
"We just really wanted that game," Thomas said. "We had this game circled on our schedule for a while."
Contact Alex Wright at awright@reviewjournal.com. Follow @AlexWright1028 on Twitter.