Kennedy Koehler's big quarter lifts Coronado over Desert Pines
December 12, 2016 - 11:47 pm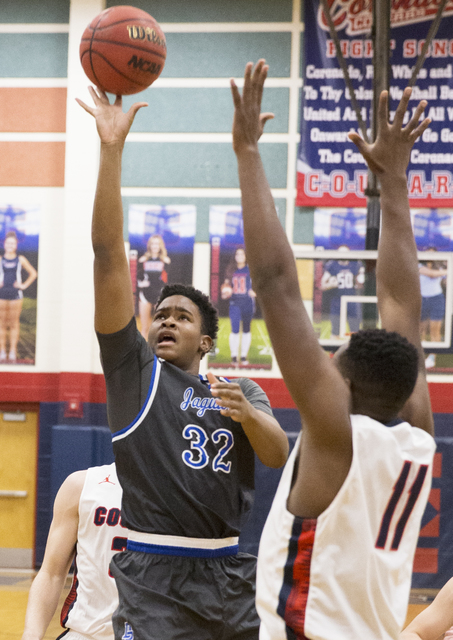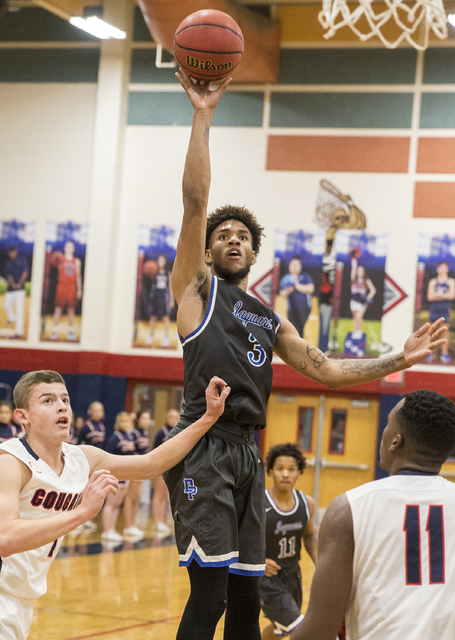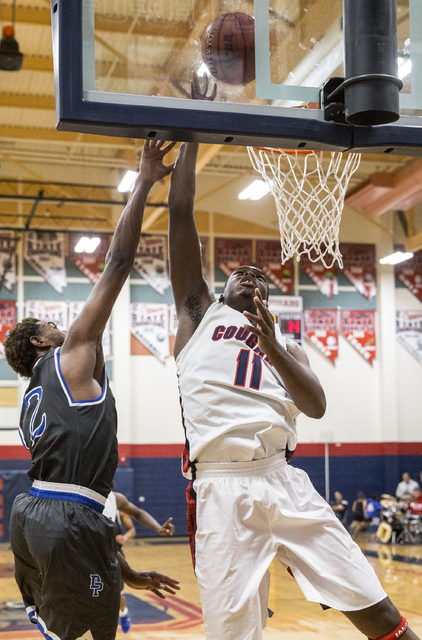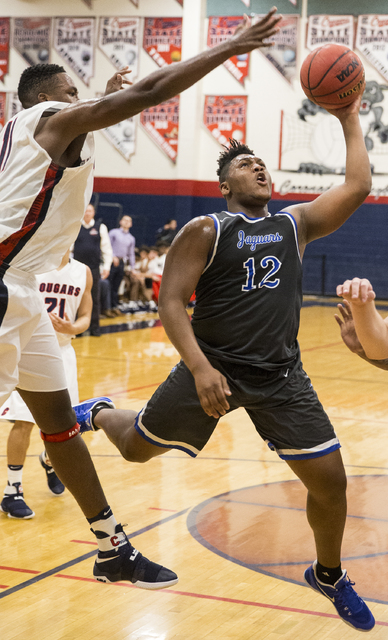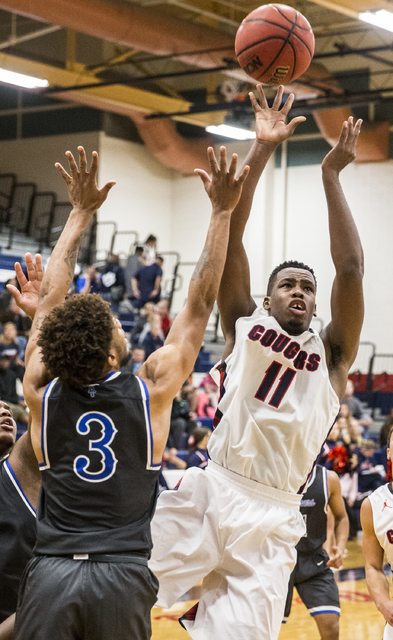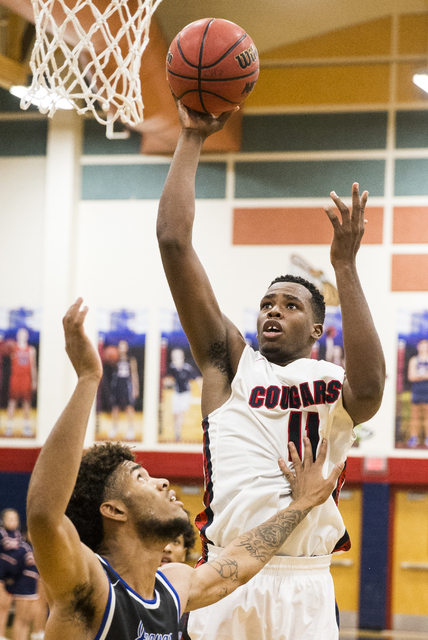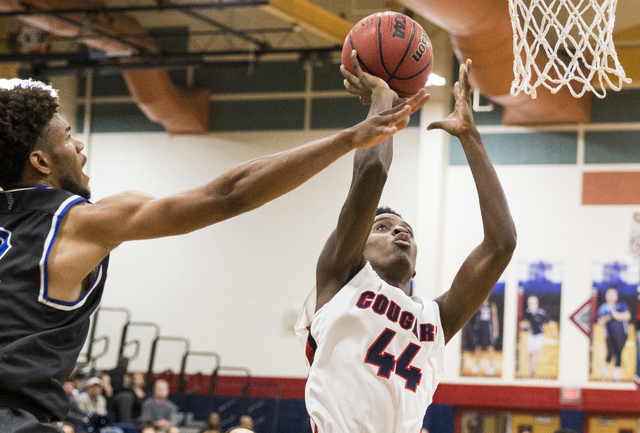 Sometimes a star player can get a look in his eyes that lets everyone in the gym know he's ready to carry his team.
Coronado forward Kennedy Koehler had that look in the third quarter on Monday night.
Koehler scored 12 of his 29 points in the third quarter to help the Cougars to a 78-68 home win over Desert Pines.
"I just came out all night and was a lot more aggressive than I had been at the start of the season," Koehler said. "Just setting things right, pretty much. That's just what I have to do on a nightly basis, because I know I'm capable of doing it."
Koehler was 5-for-7 from the field in the third quarter, including a pair of difficult step-back jumpers. His big quarter helped Coronado extend an eight-point halftime lead to 59-43 after three quarters.
"We came out really strong, I thought," Koehler said. "We made good decisions as far as the offensive side."
Desert Pines (2-1) crashed the glass in the first half, and was able to stay in the game despite shooting just 29.7 percent through two quarters. But Coronado did a better job rebounding in the second half, led by Koehler, who had nine of his 13 rebounds after the break.
Coronado (2-2) had a 17-14 rebound edge in the second half, helping to limit the Jaguars' second-chance opportunities.
"Just limiting possessions, that was the main focus, so rebounding was a big part of that," Koehler said. "We knew they couldn't really shoot as well as we could, and giving them second and third opportunities, that's what left them in the game for as long as it did."
Desert Pines cut the lead to eight twice in the final two minutes, but was unable to get any closer.
Freddy Reeves added 18 points, six rebounds and five assists off the bench for the Cougars. Trey Hurlburt added 12 points, and Will Weems had 11 points, four assists and two blocked shots for Coronado.
"It was a must win for us, by far," Koehler said. "There's no question about it. We had to win this one."
Trevon Abdullah-Booker led Desert Pines with 22 points and eight rebounds. Jalen Graves added 17 points, and Capri Uzan had 12 points and five assists in his first action of the season for the Jaguars. Uzan missed the first two games with an injured right shoulder.
Contact prep sports editor Damon Seiters at dseiters@reviewjournal.com or 702-380-4587. Follow @DamonSeiters on Twitter.
Box score: