Knylen Miller-Levi's block, Kevin Legardy's shooting send Canyon Springs past Legacy
December 8, 2017 - 10:24 pm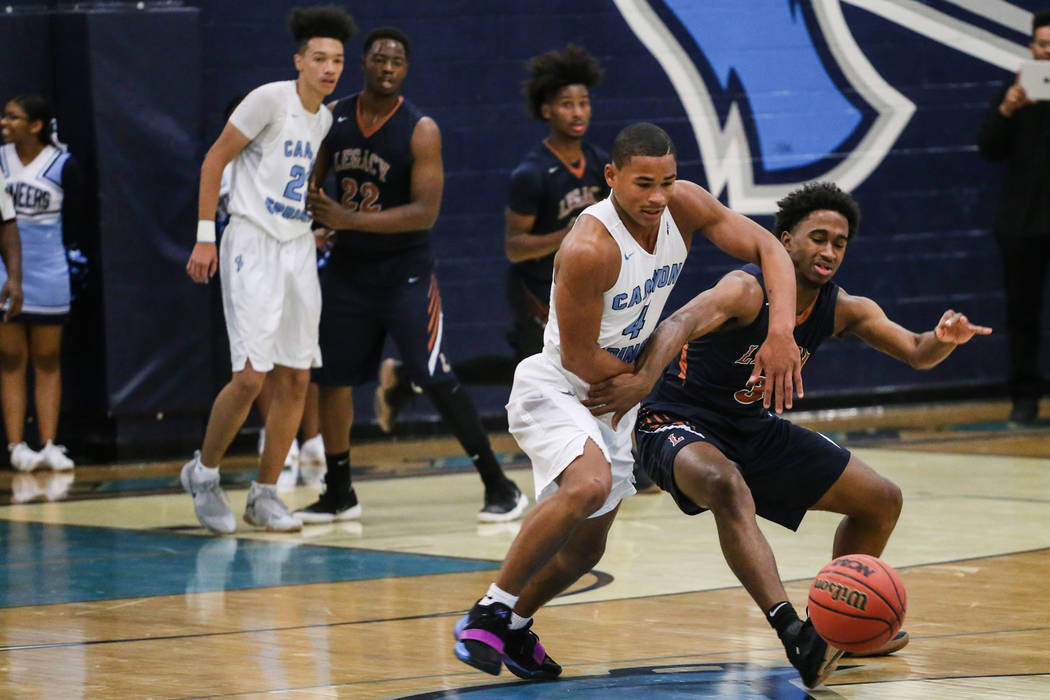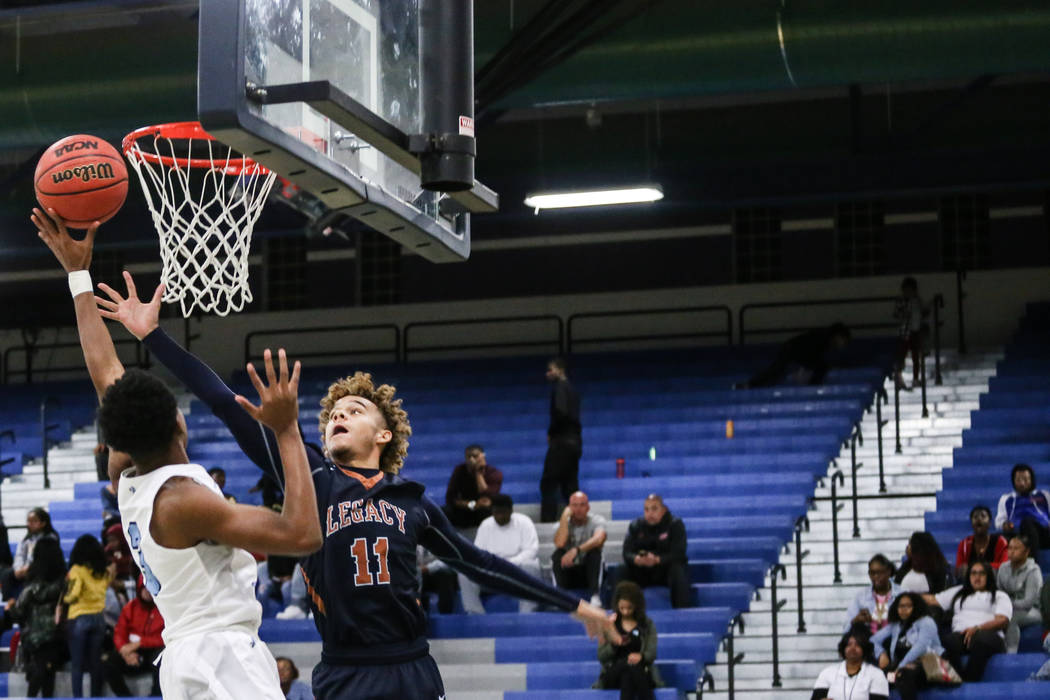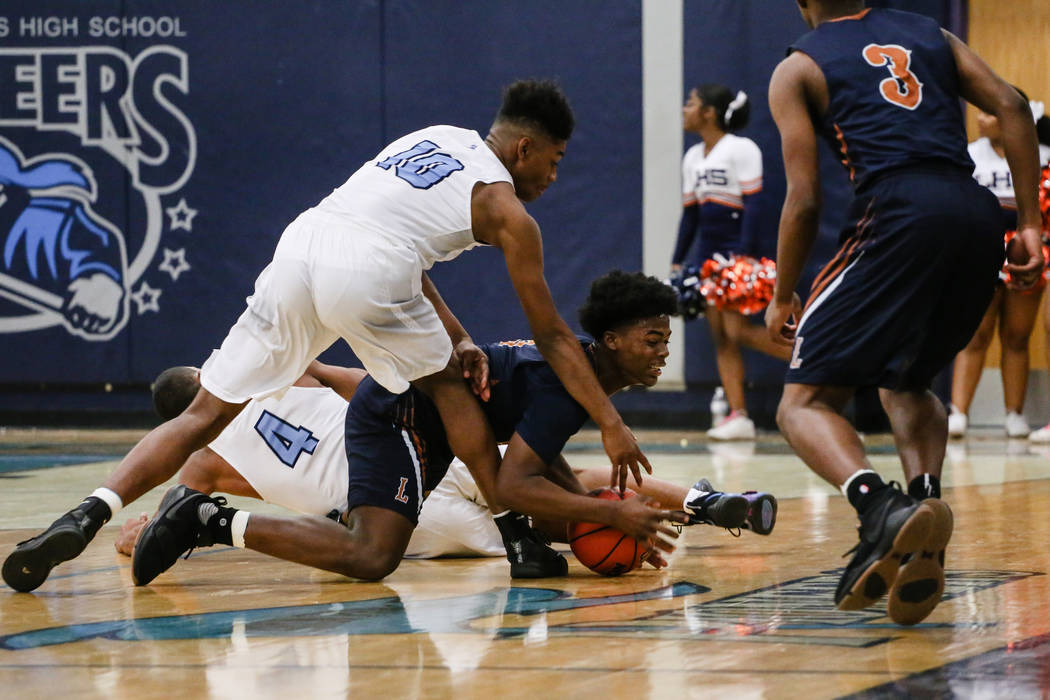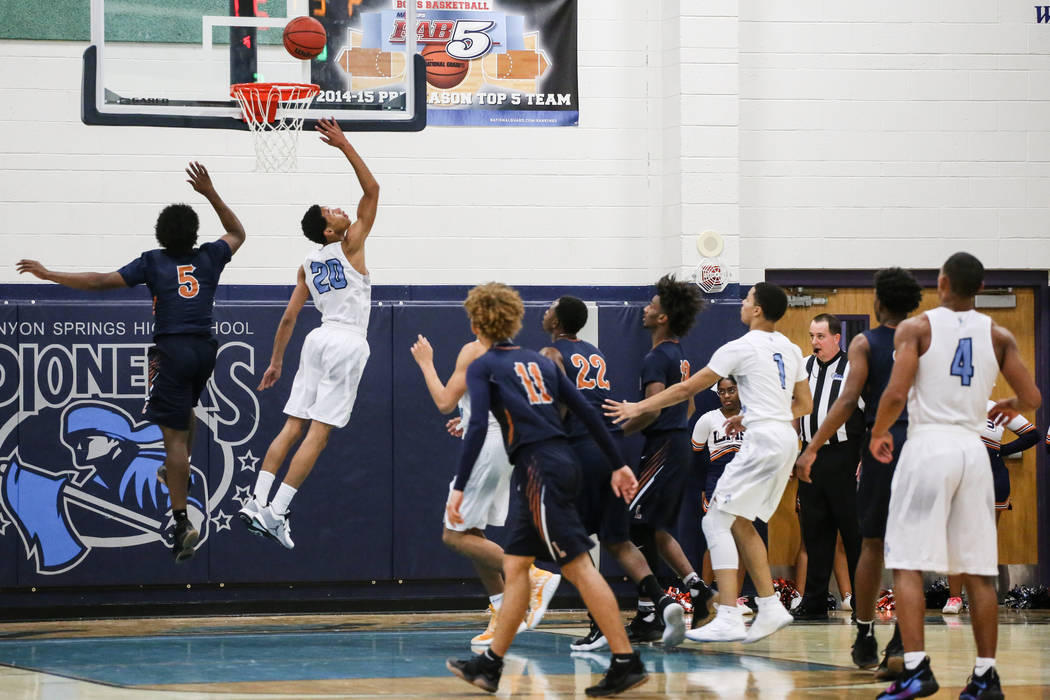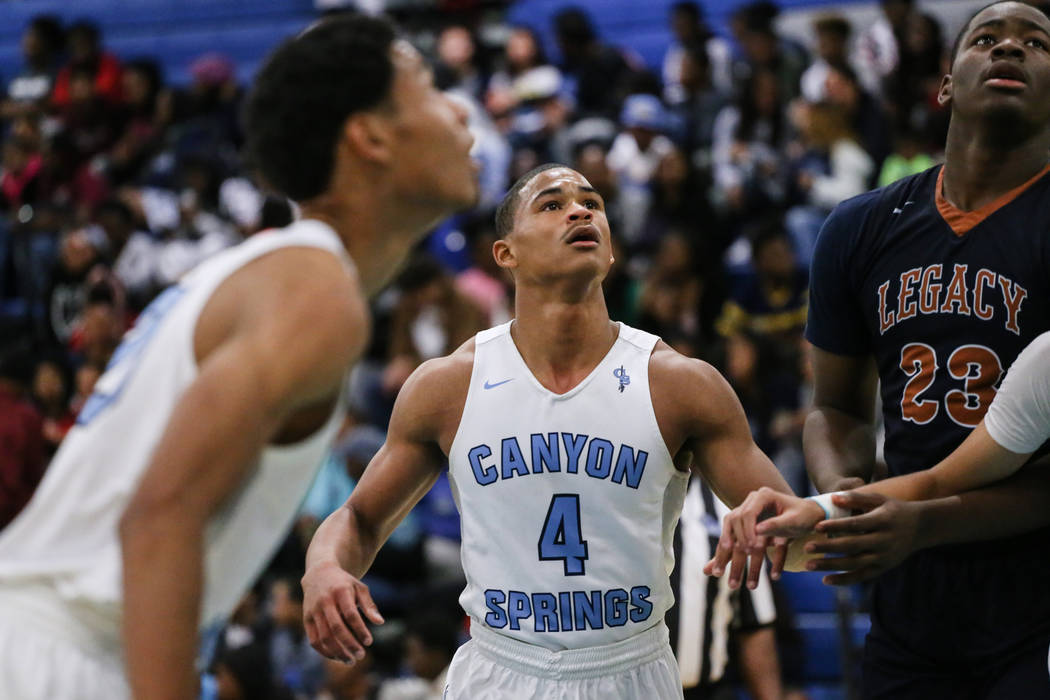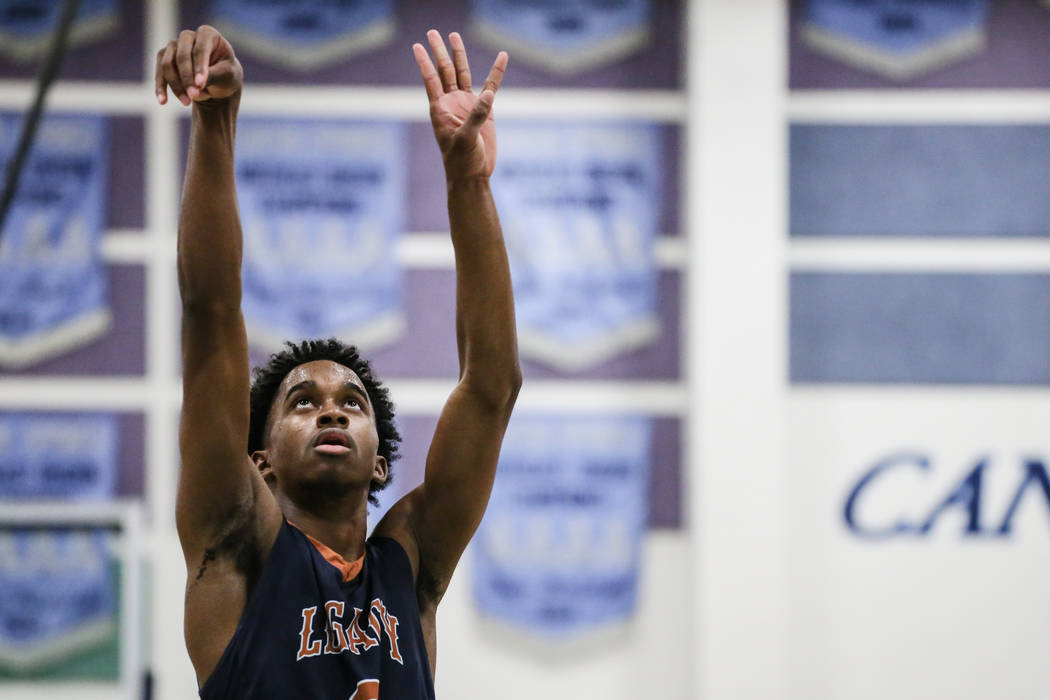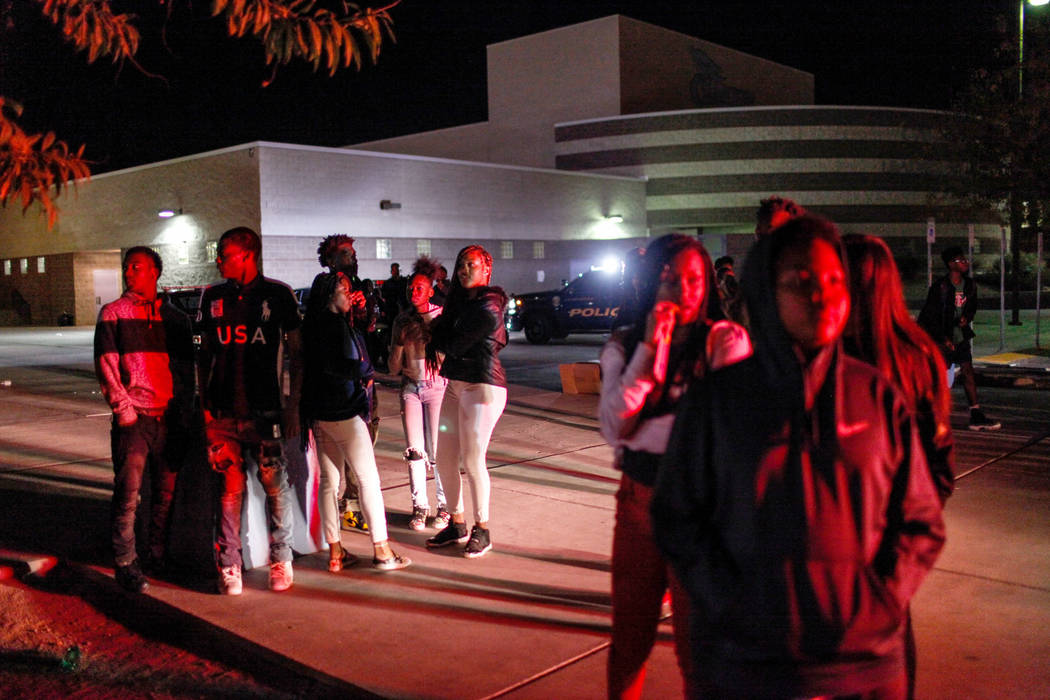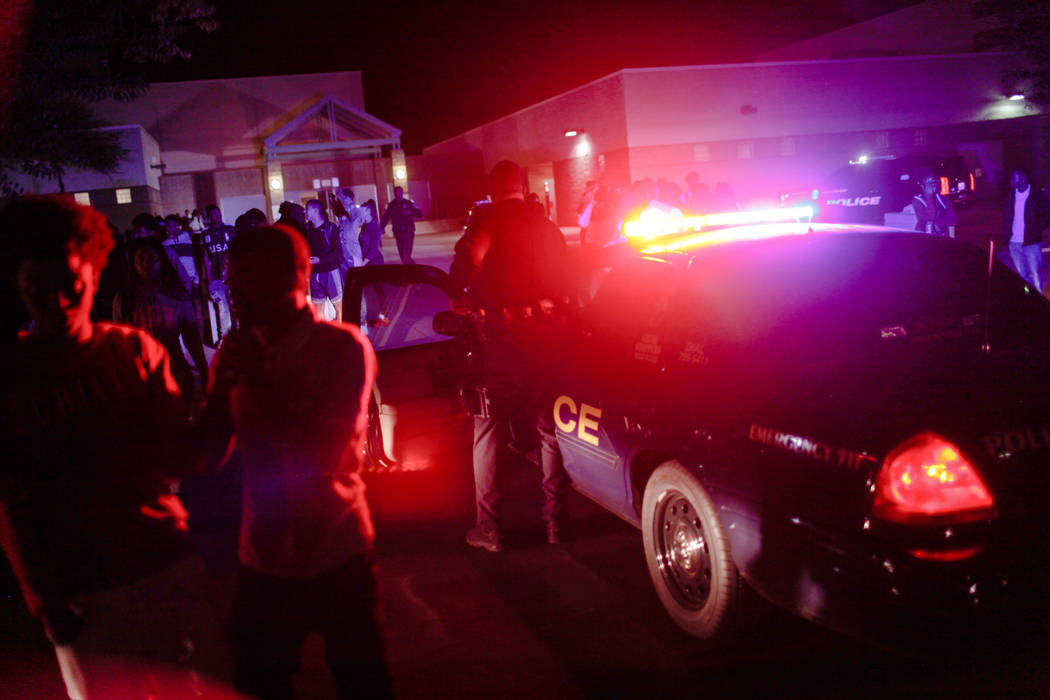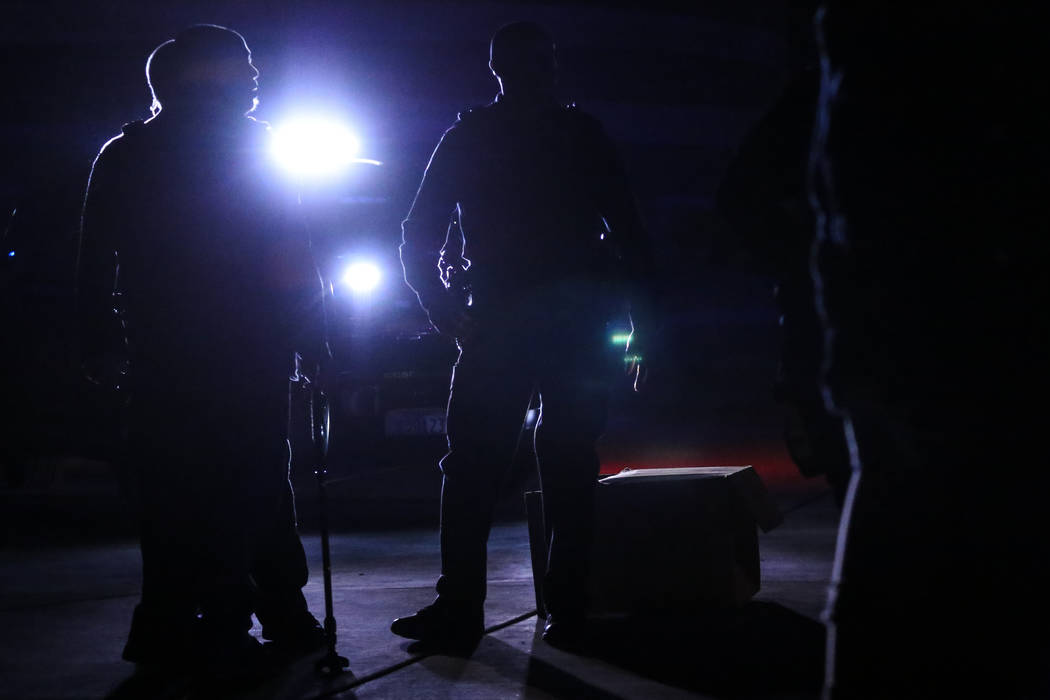 Knylen Miller-Levi immediately saw who was going to shoot and immediately decided he was going to stop him.
The Canyon Springs senior guard recognized his AAU teammate and Legacy senior Cristian Pitts moving toward the basket as time was expiring in the first half. Pitts went up for what would have been the game-tying layup at the buzzer, but Miller-Levi stuffed him with a monster block to preserve the Pioneers' two-point lead.
That defensive effort set up a dominant second half, and Canyon Springs senior Kevin Legardy scored a season-high 35 points as the Pioneers rolled to a 72-54 home victory.
"He's not going to get the last shot. That's just not going to happen," Miller-Levi said. "I think it was a momentum-changer."
The Pioneers (5-0) led 30-28 at halftime but started to pull away by scoring the first 10 points of the third quarter. And the second half was pretty much Legardy's showcase.
He scored 20 points in the half, including a 3-pointer three seconds into the third quarter. He made another 3-pointer — in the face of a Legacy defender — to open his team's scoring in the fourth quarter.
"I was just feeling it right there," Legardy said. "I'm like 'I have to let it go.' "
Alexander Spaight added 15 points for Pioneers.
The Longhorns (3-5) started off hot and had a 21-17 edge in the second quarter. Six of their 10 baskets in the first half were 3-pointers, but they did not connect from 3-point range in the second half. D'Eric Marlowe led the Longhorns with 14 points, and teammate Jaylon Jones added 12 points and 11 rebounds.
But Legacy had no answer for Legardy, who is averaging 27.6 points.
"If we keep it up, we can really do something this year," Legardy said. "If we keep playing how we're playing now, you'll see us in the long run."
Contact Justin Emerson at jemerson@reviewjournal.com or (702) 387-2944. Follow @J15Emerson on Twitter.
Box score: