Legacy Tip-Off: Host Longhorns cruise past Sunrise Mountain
November 29, 2018 - 11:14 pm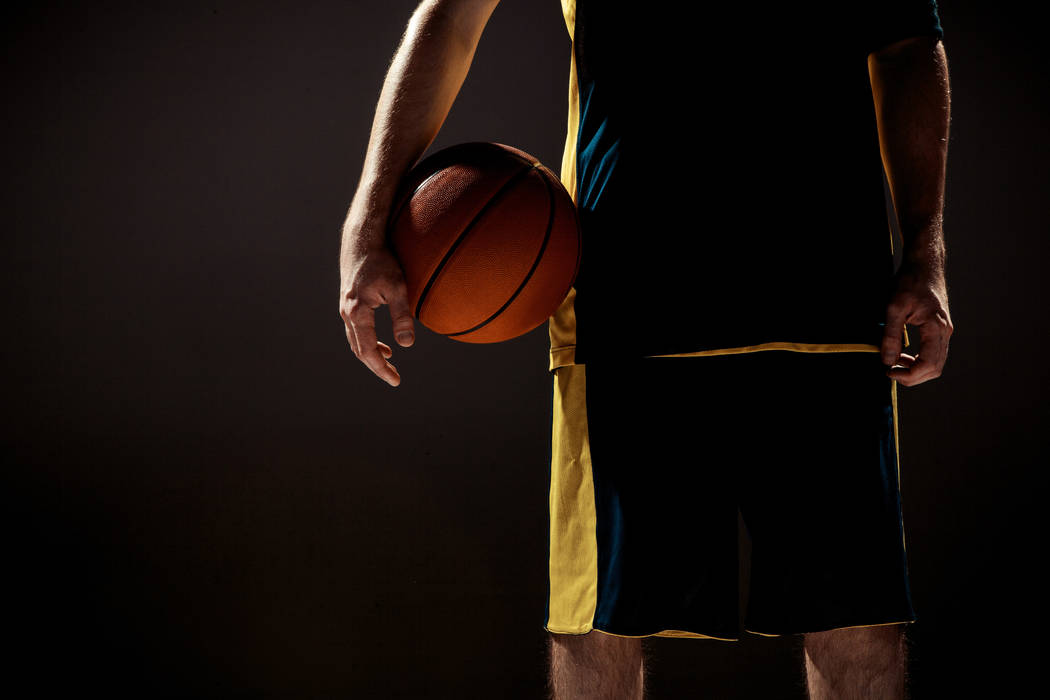 As sloppy as it was at times, Legacy's first-round game in its own Tip-off Classic tournament left the Longhorns with a much better feeling on Thursday.
Legacy built a comfortable halftime lead and cruised to a 60-28 victory despite missing a bevy of layups.
"Much better than 48 hours ago," Legacy coach Jack Tarango said. "We were much more intent on doing what we needed to do defensively tonight."
The Longhorns didn't do much right two nights earlier in a season-opening loss to Arbor View.
Legacy came into the season, Tarango said, feeling confident after what felt like a strong preseason of practice. That confidence dissolved into an 85-62 loss against the Aggies on Tuesday.
Against the Miners, Legacy bolted to an early 12-4 after one quarter, increased the margin to 30-13 by the half and threatened the mercy rule by extending the lead to more than 30 points by midway into the fourth quarter.
"We still need to do better on layups," senior Jalen Johnson said. "But we came out strong tonight and didn't play as selfishly on defense."
The win pushed the Longhorns forward into the tournament's quarterfinal round, where they will face Palo Verde at 7:45 p.m. on Friday.
Those teams are joined by Democracy Prep, East Clovis out of California, Arbor View, Cimarron-Memorial, Cheyenne and Centennial in the winner's draw.
Democracy Prep and Centennial actually played each other on Thursday, but advanced via byes due to having 14 instead of 16 teams entered into the tournament this year.
"This was a good bounce-back win for us," Tarango said. "It wasn't exactly a beautiful effort. We missed way too many shots. But we want to get better for league, which starts in two weeks."
Centennial 82, Democracy Prep 59 — Austin Anderson scored 23 points and Leland Wallace added 19 points to help the Bulldogs beat the Blue Knights.
Jarius Dickson provided 13 points for Centennial, which led 39-32 at halftime.
Najeeb Muhammad scored a team-high 22 points for Democracy Prep.
Clovis East (Calif.) 91, Rancho 41 — Shawno Roberts had a team-high 20 points to help the Timberwolves blow out the Rams.
Three other players scored 10 for Clovis East, which led 53-23 at the half.
James Brown had 30 points for Rancho.
Cheyenne 60, Aquinas (Calif.) 47 — Glenn Taylor had a team-high 13 points to help the Desert Shield score a victory over the Falcons.
Mike Reed had 12 points for Cheyenne, and De'Kquante Hayes scored 10 for the Desert Shields.
Nick Hopkins led Aquinas with 18 points.
Legacy 60, Sunrise Mountain 28 — Jalen Johnson scored 12 points for the Longhorns in their dominant victory over the Miners.
Andrew Garcia and LaVario Jackson provided nine points apiece for Legacy.
Tyree Hayes led Sunrise Mountain with 11 points.
Cimarron-Memorial 71, Eldorado 63 — Makhi Walker supplied 19 points, and Brian Lang scored 17 points for the Spartans, who held off the Sundevils in the second half.
Jonathan Thomas scored a game-high 28 points for Eldorado, and teammate LeLenn Ross added 13 points.
Arbor View 70, Tamanawis (Canada) 43 — Donovan Yap posted 15 points, and Favor Chukwukelu added 13 points for the Aggies in a blowout win over Tamanawis.
Preet Kailey led Tamanawis with 14 points.
Box Scores:
Arbor View 70, Tamanawis (Canada) 43
Centennial 82, Democracy Prep 59
Cimarron-Memorial 71, Eldorado 63
Clovis East (Calif.) 91, Rancho 41
Cheyenne 60, Aquinas (Calif.) 47
Legacy 60, Sunrise Mountain 28