Littles dominant as Foothill holds off Palo Verde
December 1, 2014 - 11:53 pm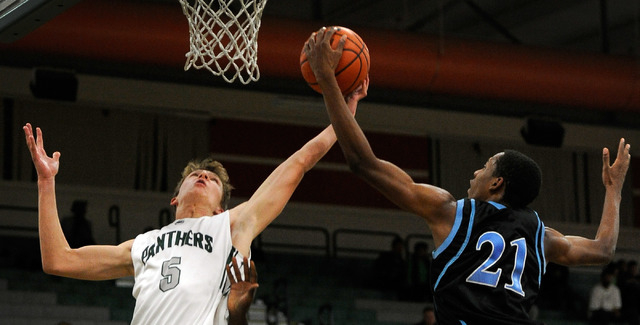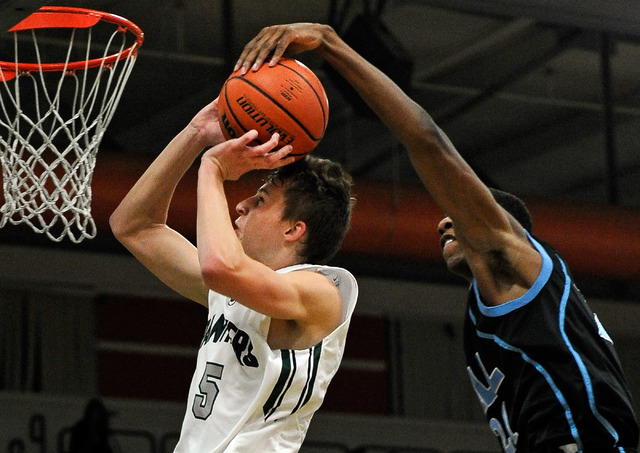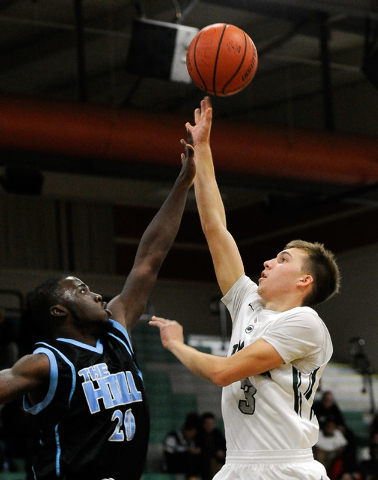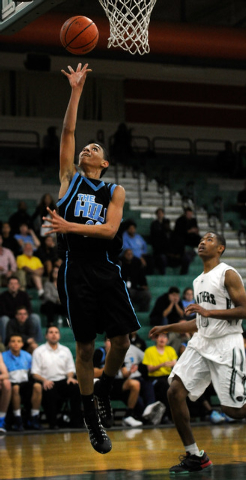 Foothill's boys basketball team has boasted some outstanding shooters in recent years, and the 3-pointer generally has powered the team's offense.
That won't be the case this season.
The Falcons didn't hit a 3-pointer in their season opener Monday, but it didn't matter as Torrance Littles had 32 points, 13 rebounds and four blocked shots to power them to a 78-70 win at Palo Verde.
"He's our bread and butter," Foothill coach Kevin Soares said of Littles. "He's a three-year varsity guy. He's a guy that's worked really hard at his game, and our offense has to go through him."
The 6-foot, 7-inch Littles scored 13 points in the fourth quarter to help the Falcons hold off the Panthers. Palo Verde's Taylor Miller did his best to keep the Panthers close, hitting four 3-pointers in the fourth quarter. He cut the Foothill lead to 62-61 on a 3-pointer from the right wing with 2:46 to go, then hit another 3-pointer from about the same spot to cut Foothill's lead to 66-64 with 2:07 to play.
But Littles used his ability to run the floor to score two quick buckets. He quickly got post position for a basket with 1:48 to go, then finished off a fast break with 1:25 left to make it 70-64.
"That's what makes him special is that he can run," Soares said. "We've got to take advantage of that any time we can. Whether he gets the rebound or he doesn't get the rebound, we just tell him to sprint. And hopefully our guards, which are kind of inexperienced right now, will take care of the ball enough to get him the ball."
Foothill handled the ball better down the stretch. The Falcons had nine turnovers in the third quarter but just one in the fourth. Foothill had 20 turnovers in the game.
"We talked about closing quarters out and trying to win the end of each quarter, and we didn't do that the first three quarters," Soares said. "The last quarter we ended up doing it, closing them out."
Ryan Rapp added 13 points for Foothill and was 4 for 4 from the foul line in the final 10 seconds to help seal the win. The Falcons weren't good from the line, making just 16 of 34 attempts.
Miller and Grant Dressler each had 24 points for Palo Verde. Miller hit six 3-pointers, and Dressler pulled down 11 rebounds.
Contact prep sports editor Damon Seiters at dseiters@reviewjournal.com or 702-380-4587. Follow him on Twitter: @DamonSeiters.