LV Prep: Foothill heats up, knocks off Silverado
December 27, 2018 - 7:33 pm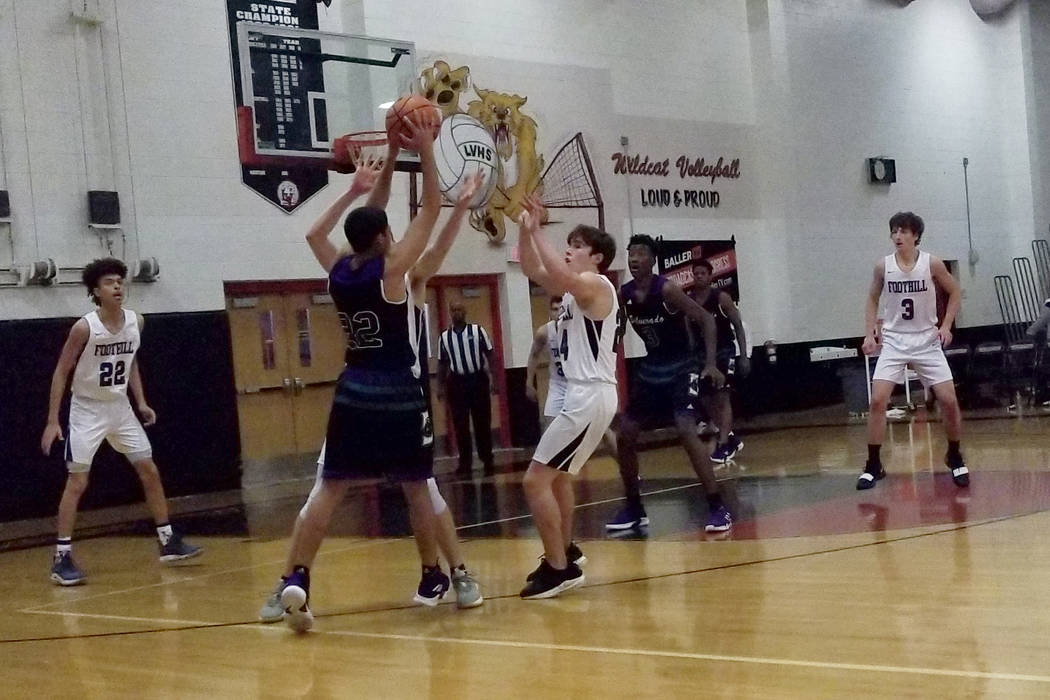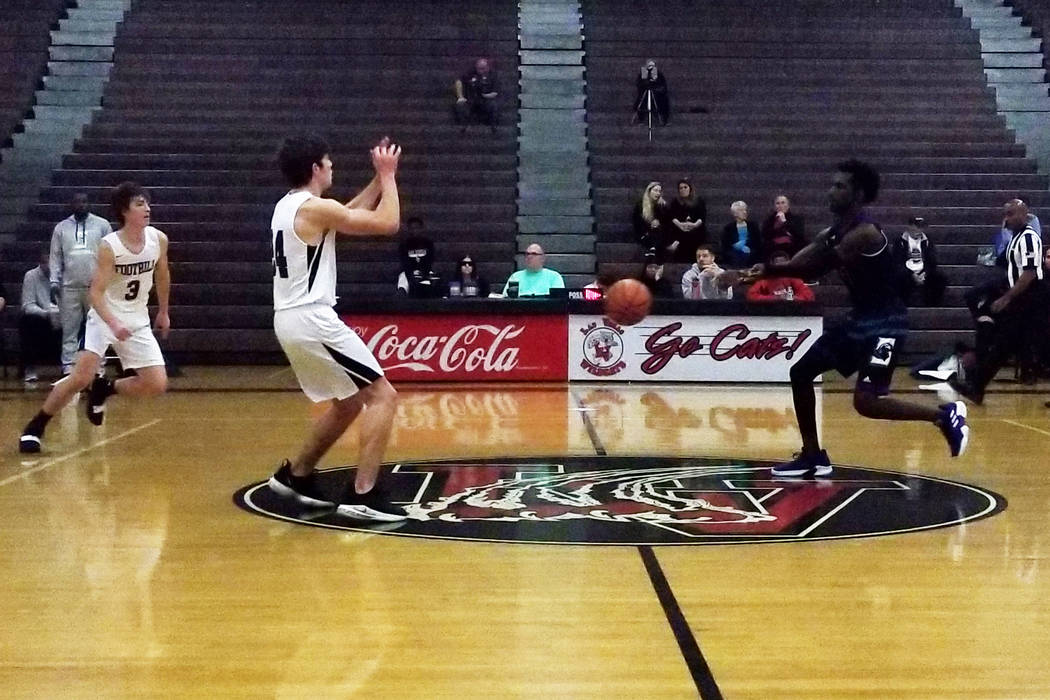 Foothill struggled with its shooting early in its game Thursday against Silverado, and no one was colder than senior guard Dylan Hushaw.
Hushaw and the Falcons heated up at the right time.
After missing all six of his shots in the first half, Hushaw scored 17 second-half points to help Foothill beat the Skyhawks 69-61 in the quarterfinals of the Las Vegas Prep Championship at Las Vegas High.
"We picked up the pace on them, created some turnovers and made some more shots in the second half," Foothill coach Paul DeSantis said. "When we make shots, that kind of leads to us on defense picking up the juice a little bit."
And that defensive intensity translates to turnovers and easier looks at the basket. The Falcons forced 13 second-half turnovers to help their comeback effort.
"The key for us is to play defense, rebound and get out in transition," DeSantis said. "That's where we're very good. But for us to be good at that stuff, it's the other things that you don't see.
"We've got to finish possessions two, three stops in a row and get out and go."
Hushaw was fouled on a 3-point attempt and hit three free throws with 3:13 to go to tie the game at 59. Jace Roquemore, who led the Falcons with 25 points, then hit a pair of foul shots with 2:43 to go to put Foothill up for good.
The Falcons closed the game on a 13-2 run.
Roquemore added four steals, and Hushaw had five assists for Foothill, which was 1-for-10 on 3-pointers in the first quarter. Collin Russell hit three 3-pointers in the second quarter to help jump-start the offense for Foothill, which trailed 36-30 at the half. Russell finished with 14 points.
"I don't want to say it's uncharacteristic of us, because we really haven't been shooting it well this year," DeSantis said of the cold start. "But we've been making timely shots. The kids just need to keep working. For us to play well, we're going to have to make some 3s when it counts."
Foothill plays Trinity in the semifinals at 3:30 p.m. Friday.
Martell Williams led Silverado with 25 points, 10 rebounds and a blocked shot. Daryl Finley added 10 points, and Trevon Martin had nine points and six assists for the Skyhawks.
Trinity 72, Eldorado 50 — Jose Cuello had 17 points as the Thunder routed the Sundevils in a quarterfinal.
Madait Mou added 15 points and four assists, and Zaba Bangala and Milton Burnett each scored 13 for Trinity, which led 47-22 at the half.
Bangala had nine rebounds, and Burnett had five rebounds, seven assists and four steals.
Jalen Malone led Eldorado with 12 points and seven rebounds. Jonathan Thomas added 11 points and seven rebounds for the Sundevils.
Las Vegas 76, Chaparral 69 — Consecutive rebound baskets by Fernando Carmona gave the Wildcats the lead midway through the fourth quarter, and they held on to beat the Cowboys in the consolation bracket.
Carmona followed his own miss with 4:59 to play to give the Wildcats a 62-61 lead, and he added another stick-back moments later to make it 64-61.
John Simms scored eight of his 11 points in the fourth quarter, and Katrell Wallace had all nine of his points in the fourth quarter for Las Vegas, which trailed 53-48 after three quarters.
Isaiah Sem hit four 3-pointers and scored 19 to lead the Wildcats. Tavionte Jackson added 14 points and five assists, and Jaylin Headen had 11 points and seven rebounds for Las Vegas.
Simms added five rebounds and four assists.
Elijah Briggs hit six 3-pointers and finished with 25 points and six rebounds to pace Chaparral. Sameal Anderson added 23 points and five assists for the Cowboys.
Spring Valley 54, Western 49 — The Grizzlies used a 12-0 third-quarter run to take control and held off the Warriors in the consolation bracket.
Western tied the game at 26 before 3-pointers by Chazmon Penro and A'mari James started the 12-0 run.
The Warriors pulled within 48-46 after a bucket by Trayvon Albert with 2:09 to play but could get no closer.
James had 15 points, six rebounds, three assists and three steals to lead Spring Valley. Michael Martin added 14 points, Frank Bartley had 12 points and 12 rebounds, and Penro had 11 points, six rebounds and three blocked shots for the Grizzlies.
Gawain Powell led Western with 11 points, six rebounds, five assists and three blocked shots.
Centennial (Ariz.) 71, Basic 52 — David Teibo scored 15 points to help the Coyotes beat the Wolves in the consolation bracket.
Malcolm Daniels added 12 points for Centennial, which used a 22-8 third-quarter run to take a 57-36 lead.
Joseph Ramirez had 16 points to lead Basic. Demetrius Vigil added 12 points, and Kalauni Keyes scored 10 for the Wolves.