LV Prep: Grizzlies boxed out of consolation final
December 29, 2018 - 5:40 pm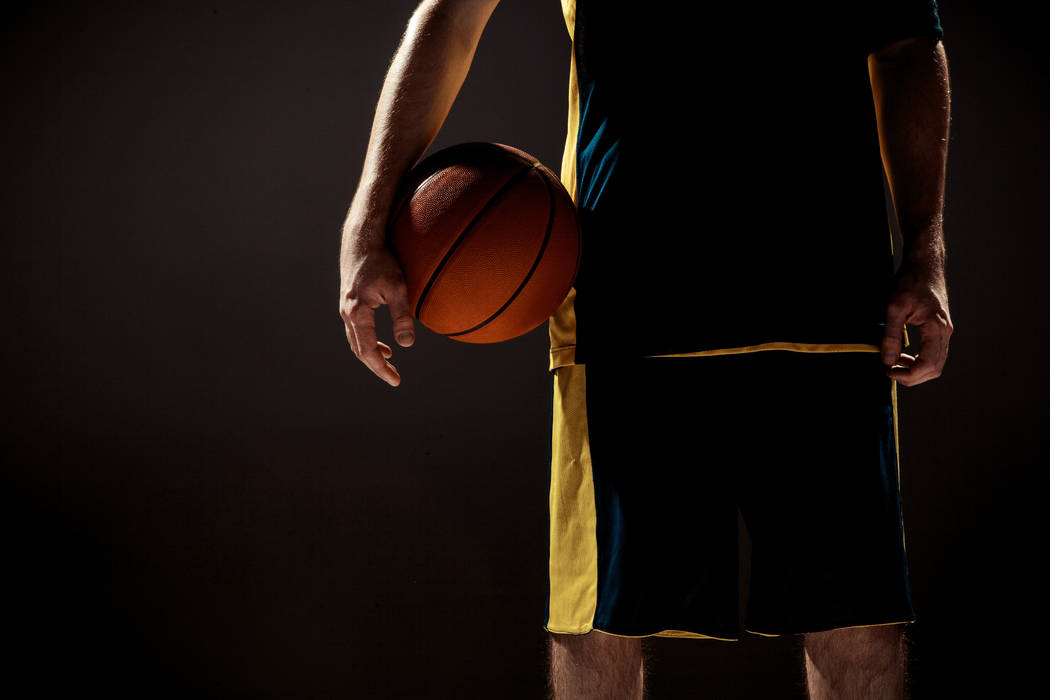 Like many Southern Nevada teams, Spring Valley's boys have played a lot of basketball in the past 10 days.
The Grizzlies have played several of those games, though, without a terribly deep bench.
Fatigue appeared to have caught up with Spring Valley on Saturday. Playing its eighth game in 10 days, Spring Valley had trouble boxing out on key rebounds and lost a 60-56 decision to Centennial (Arizona) in the consolation final of the Las Vegas Prep Championship at Las Vegas High.
"In the last week and a half, that's a lot of wear and tear on your body," said Spring Valley coach Paul Blair, who had only eight players see action Saturday. "It's a lot of basketball."
Centennial held only a 43-38 edge in rebounds, but had 18 offensive rebounds, compared to 11 for the Grizzlies.
And the second-chance efforts carried the Coyotes through a tight fourth quarter.
After Frank Bartley's pull-up jumper with 3 minutes, 40 seconds to play gave Spring Valley a 51-50 lead, Centennial's Malcolm Daniels hit a second-chance basket off an inbound play to start a quick 7-1 run that put Centennial ahead 56-51.
"It seemed like we weren't blocking out on timely possessions," Blair said. "We let a lot of rebounds go. We didn't block out as well as we could have blocked out."
A 3-pointer by Michael Martin and two free throws by Jahlani Blair allowed the Grizzlies to tie the game at 56, but the Coyotes' next three points all came after offensive rebounds.
David Teibo hit 1-of-2 free throws after grabbing an offensive board and attempting a stick-back basket with 38.8 seconds left.
The Grizzlies missed a jumper on the other end, but Centennial's JoJo Rincon grabbed the rebound and was fouled.
Rincon missed the front end of a 1-and-1, but got his own rebound, was fouled again and made two free throws to increase Centennial's lead to 59-56 with 18 seconds left.
Spring Valley's Michael Martin missed a tough 3-pointer in the closing seconds, and Rincon again grabbed the rebound and was fouled. Rincon made 1 of 2 shots to ice the win.
"We gave up too many possessions," Paul Blair said.
Daniels led Centennial with 19 points, and Rincon and Dallin Dutry each scored 11.
Martin had 21 points to lead Spring Valley. Chazmon Penro scored 13 points, and Jahlani Blair had 11 points and 11 rebounds for Spring Valley.
"Now we know exactly what we have to do to win games," Paul Blair said. "I felt like in this tournament, we were playing against ourselves. There were a lot of self-inflicted wounds. Moving forward, the experience should really help us."
Rincon and Jahlani Blair were selected to the all-tournament team.
Cypress (Calif.) 69, Foothill 61 — Jared Brown scored 21 of his 28 points in the second half as the Centurions topped the Falcons in the third-place game.
Clifton Patterson added 13 points, and Elijah Vaielua scored 11 for Cypress, which closed the third quarter on a 10-0 run to take a 49-40 lead.
Foothill closed to within 53-51 early in the fourth quarter, but got no closer.
Dylan Hushaw paced the Falcons with 20 points. Eli Habighorst and Caleb Stearman each scored 12 for Foothill.
Brown, Patterson and Vaielua made the all-tournament team for the Centurions. Hushaw was selected for the Falcons.
Trinity 81, Tampa Catholic 50 — Daishen Nix had 31 points, 11 rebounds and five assists to lead the Thunder to the win in the championship game.
Nix was named the tournament's MVP. Trinity's Milton Burton and Jose Cuello also made the all-tournament team.
Tampa Catholic's Kobe Knox and Johni Broome also were all-tournament selections.
Silverado 60, Golden Valley (Calif.) 56 — Trevon Martin and Martell Williams each scored 15 points to lead the Skyhawks by the Cougars in the fifth-place game.
Daryl Finley added 10 points for Silverado.
Etrell Bowers paced Golden Valley with 23 points.
Silverado's Williams and Golden Valley's Bowers made the all-tournament team.
Eldorado 70, Gilbert Christian (Ariz.) 53 — Jonathan Thomas pumped in 23 points to help the Sundevils top the Knights for seventh place.
Dominique Clifton added 14 points, and Grayling Atkins scored 10 for Eldorado.
Trey Donaldson led Gilbert Christian with 15 points, and teammate Tyson Heyn scored 10.
Thomas and Donaldson made the all-tournament team.
Las Vegas 64, Aliso Niguel (Calif.) 52 — Fernando Carmona scored 17 points to lead the Wildcats by the Wolverines.
Isaiah Sem added 16 points, and Katrell Wallace scored 10 for Las Vegas.
Max Horowitz led Aliso Niguel with 16 points.
Las Vegas' Tavionte Jackson made the all-tournament team.
Chaparral 61, Basic 41 — Dejonte Allen led a balanced effort with 10 points to guide the Cowboys by the Wolves.
Meshach Hawkins and Sameal Anderson each had eight points for Chaparral. Anderson was selected to the all-tournament team.
John Board had 12 points, and Isaiah Belch scored 10 for Basic.
Mountain View (Utah) 55, Western 47 — Ben Mella led three double-figure scorers with 14 points as the Bruins topped the Warriors.
Tai White added 11 points, and J.R. Hayes scored 10 for Mountain View.
Gawain Powell paced Western with 14 points, and teammate Rogelio Ruiz scored 12.
Mella and Powell were selected to the all-tournament team.