Nevada Preps Boys Athlete of the Week: Desert Pines' Evan Tatum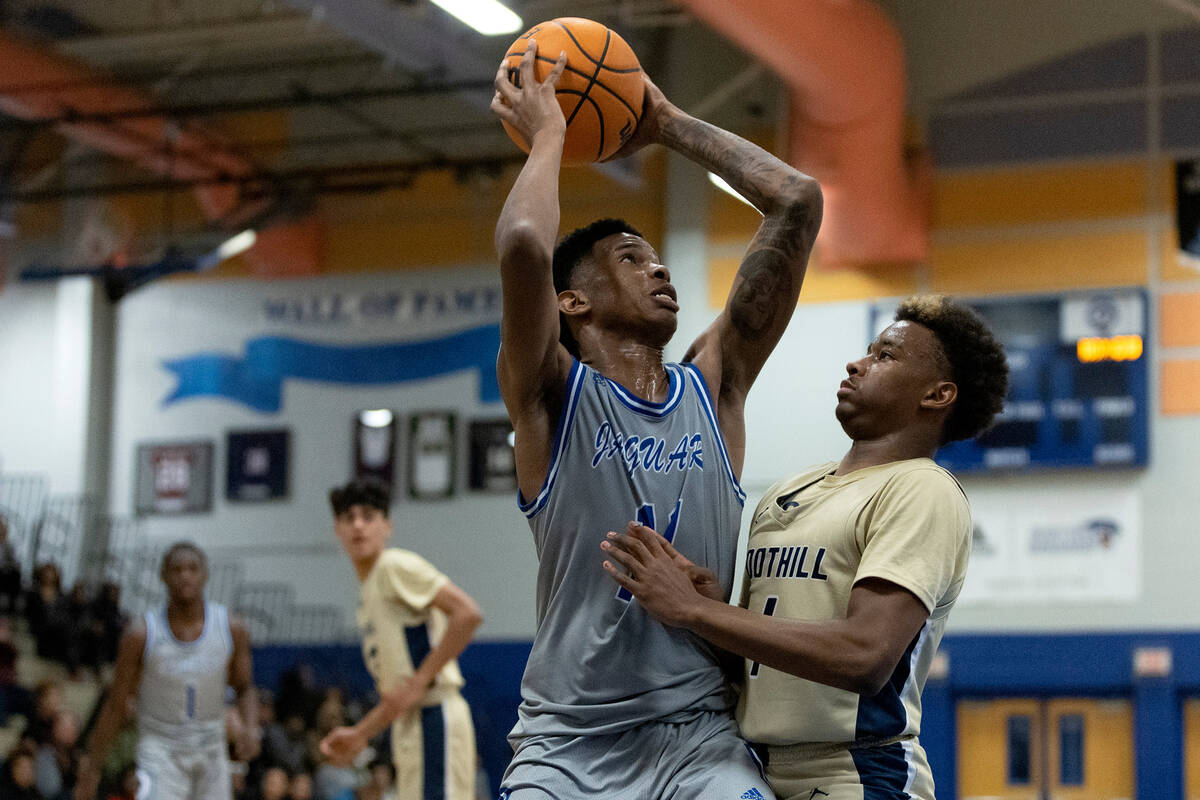 Desert Pines senior Evan Tatum has the nickname "Big." The 6-foot, 6-inch guard's mindset each game is to use his size as an advantage on the court.
"I just play big and be the dominant person out there," Tatum said. "I use my strength and my length. It's been working."
It worked last week as Tatum averaged 17 points and 8.5 rebounds in the Jaguars' two wins.
He scored 19 points and grabbed seven rebounds in a 75-52 road win at Faith Lutheran last Tuesday and contributed 15 points and 10 rebounds in a 61-57 home win against Foothill on Thursday. For his efforts, he was named Nevada Preps Boys Athlete of the Week.
Tatum has helped Desert Pines to an 11-2 start and wins its first two Class 5A League games last week. Thursday's win against Foothill wasn't easy as the game was close late, but Tatum said he fed off the energy from the home crowd to hold off the Falcons.
"The fans were loud. I think that's what helped our team," Tatum said. "Being a home game, being able to play at home, there was a lot of energy. … Being at home, a lot of the fans like to come out because we've been playing so well."
He pointed to the size the Jaguars have on their team as a strength and believes that will help them on defense the rest of the season against the high-scoring offenses in the 5A.
Tatum said the goal in his senior season is to help the Jaguars reach the state tournament. To do that, he's embracing more of a leadership role to help his team reach its full potential.
"I'm helping them, getting the team right," Tatum said. "I'm more focused on being a leader this year because it's my last year and we want to go to state. Pushing my team is my main focus right now."
Contact Alex Wright at awright@reviewjournal.com. Follow @AlexWright1028 on Twitter.