Nevada Preps Boys Athlete of the Week: Durango's Taj Degourville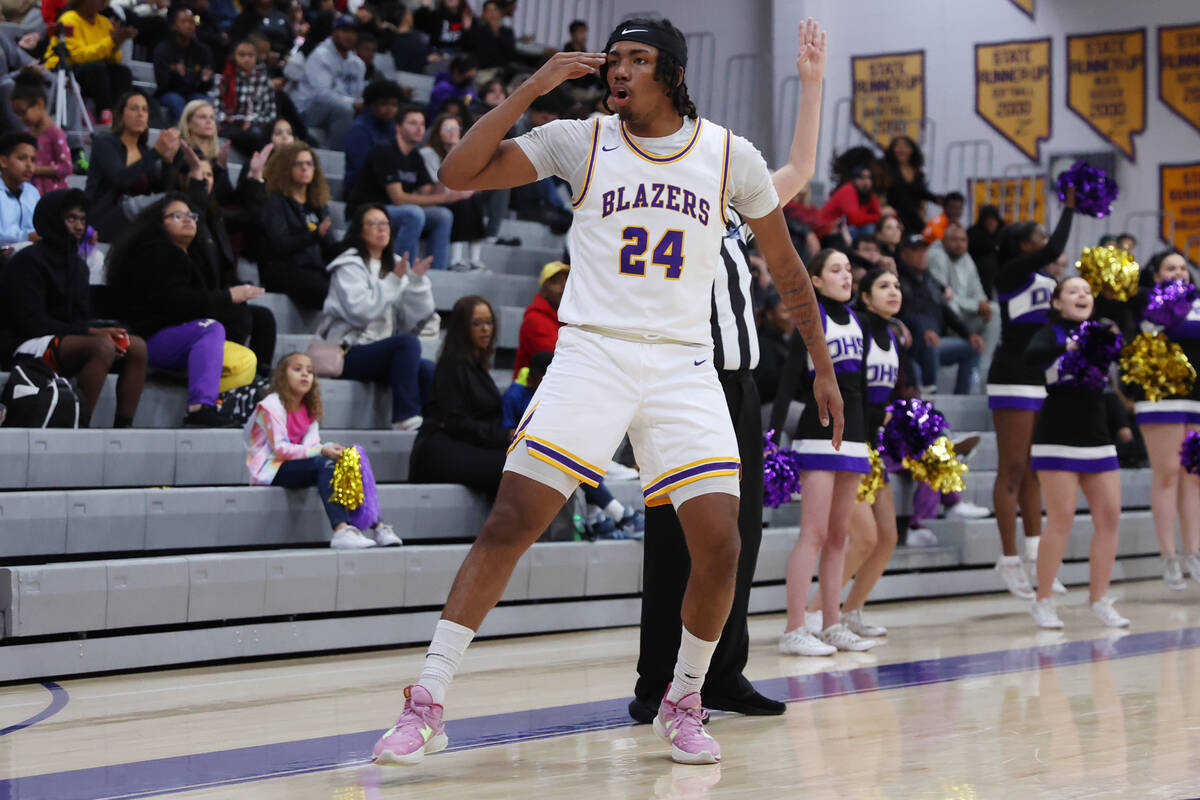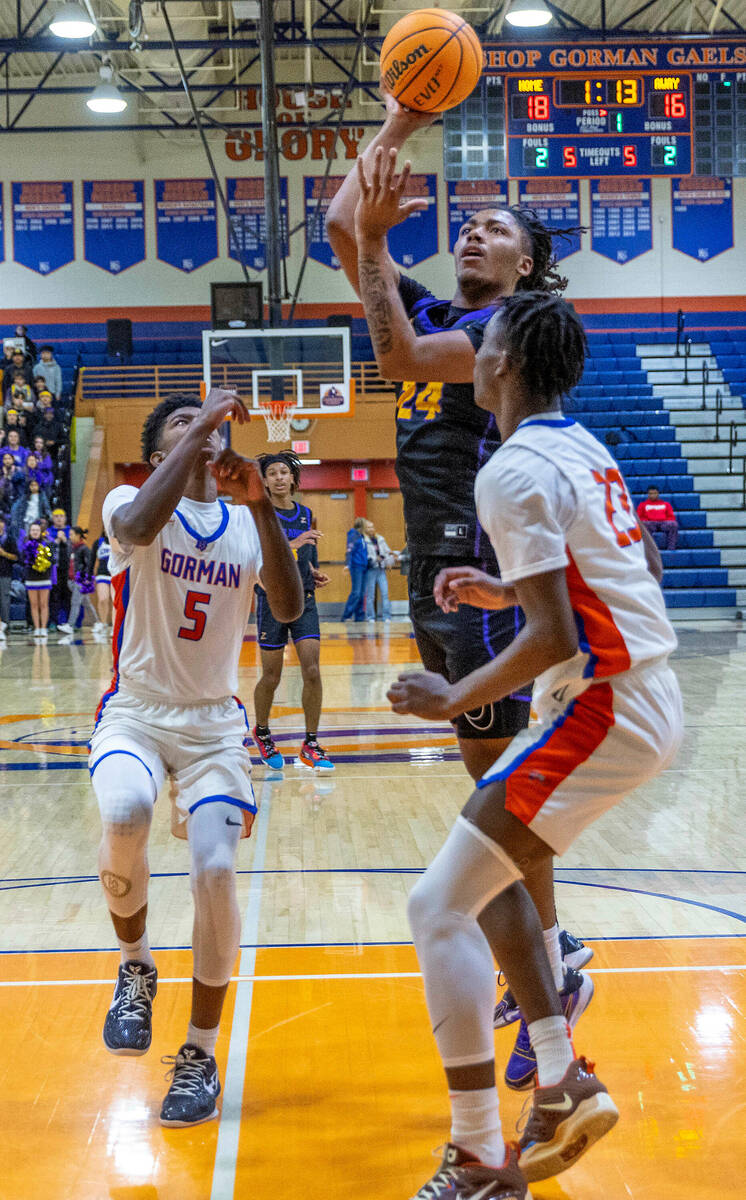 Taj Degourville calls this Durango team "resilient."
That resiliency was on display during Saturday's Class 5A Southern League title game, as the junior forward scored 22 points in the Trailblazers' 65-59 road victory over Liberty.
For his efforts, he was named Nevada Preps Boys Athlete of the Week.
"I was concentrating on the free-throw line, finishing through contact," Degourville said. "I was able to exploit mismatches, which were good for my teammates to find me."
With the win, the Trailblazers earned the No. 1 seed in this week's state basketball tournament. While Degourville said the team isn't satisfied yet with the state title in sight, he said everyone was happy Saturday, and they want that feeling again this week.
"We're the team to beat now," Degourville said. "It's a good spot to be in."
Degourville also scored 17 points in Durango's 63-55 road win over Bishop Gorman on Thursday to qualify for the state tournament. After losing to Gorman at the end of the regular season, Degourville said beating the Gaels in the playoffs felt like a burden had been lifted off the Trailblazers' shoulders.
"We worked so hard for that," Degourville said. "And that was our ultimate goal the whole time to compete for a state championship and possibly win one. Getting the win at Gorman was a good feeling."
Degourville has nine Division I college basketball offers, including four from Mountain West schools — San Diego State, UNLV, UNR and Utah State. Degourville said the recruiting process has been "crazy," but he's looking forward to finding the right school where he can grow.
"I've built a relationship with a lot of those coaches," Degourville said. "The hardest thing is going to be picking one of those colleges and even new colleges that come in."
Contact Alex Wright at awright@reviewjournal.com. Follow @AlexWright1028 on Twitter.