Nevada Preps Boys Athlete of the Week: Durango's Tylen Riley
Updated January 10, 2023 - 4:22 pm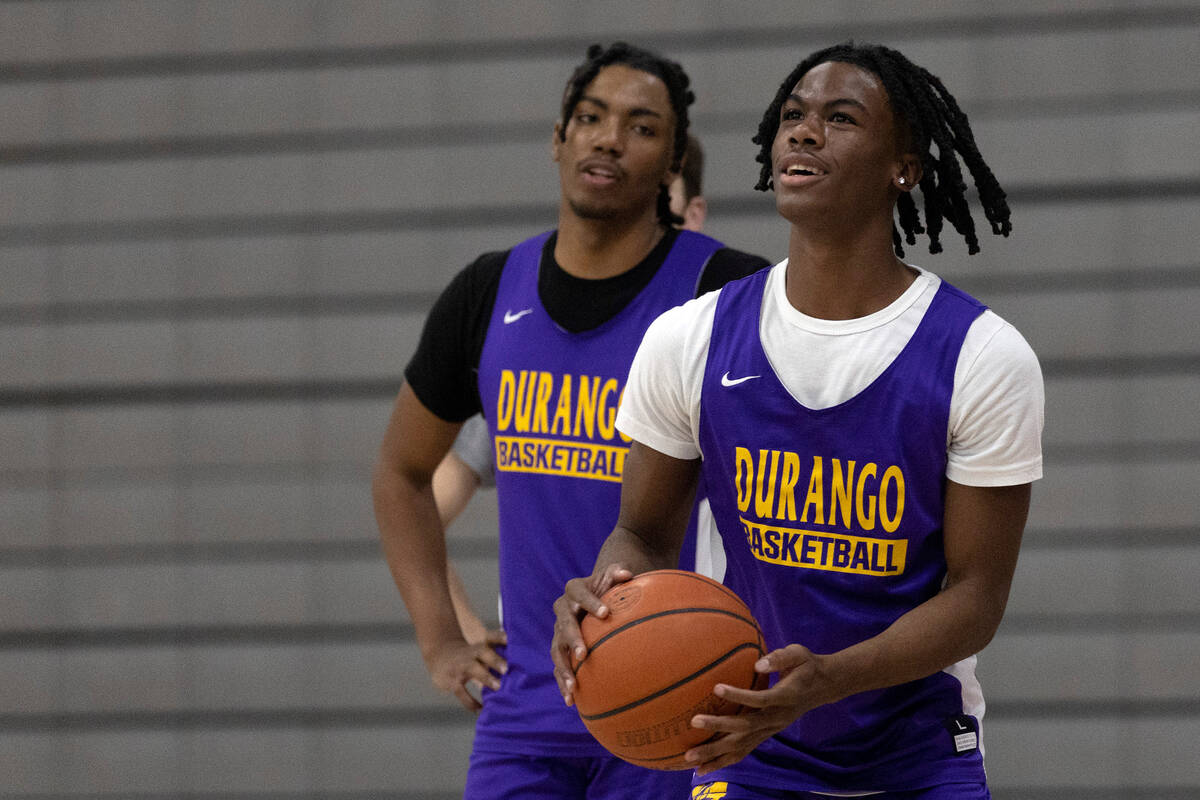 After two weeks off, Durango point guard Tylen Riley was looking forward to getting back on the court.
The 6-foot, 4-inch senior was especially excited because it was the Trailblazers' first home game of the season.
"The crowd was into it," Riley said. "Last year there weren't a lot of people at the games because we were coming out of COVID. Everybody was excited to come out to the first home game, which made it even better with so much energy."
Riley fed off the crowd, leading Durango with 22 points in its 69-54 win over Foothill on Friday. For his efforts, he was named Nevada Preps Boys Athlete of the Week.
"The game got a little close, but we ended up pulling away," Riley said. "We were up the whole game, so I felt like (the crowd) gave us a mental boost."
While Riley admitted he struggled with his 3-point shot, he made his living driving to the basket and getting to the free-throw line. He also made sure to get his teammates involved early, which helped create opportunities for him.
"Once it's my turn, the space opens up for me so much," Riley said.
Riley announced his commitment to play Division-I basketball at California Baptist in October. He said after visiting the campus and spending time with the coaches, they made him feel wanted.
After watching California Baptist play, he said its offense and his game are a "perfect match." Riley believes his versatility as a scorer and ability to create opportunities for his teammates will allow him to make an easy transition to the next level.
"It just feels like it was meant to be," Riley said. "Just an amazing coaching staff. It made my decision really easy."
Contact Alex Wright at awright@reviewjournal.com. Follow @AlexWright1028 on Twitter.