Nevada Preps Boys Athlete of the Week: Valley's Nakalayah Fabello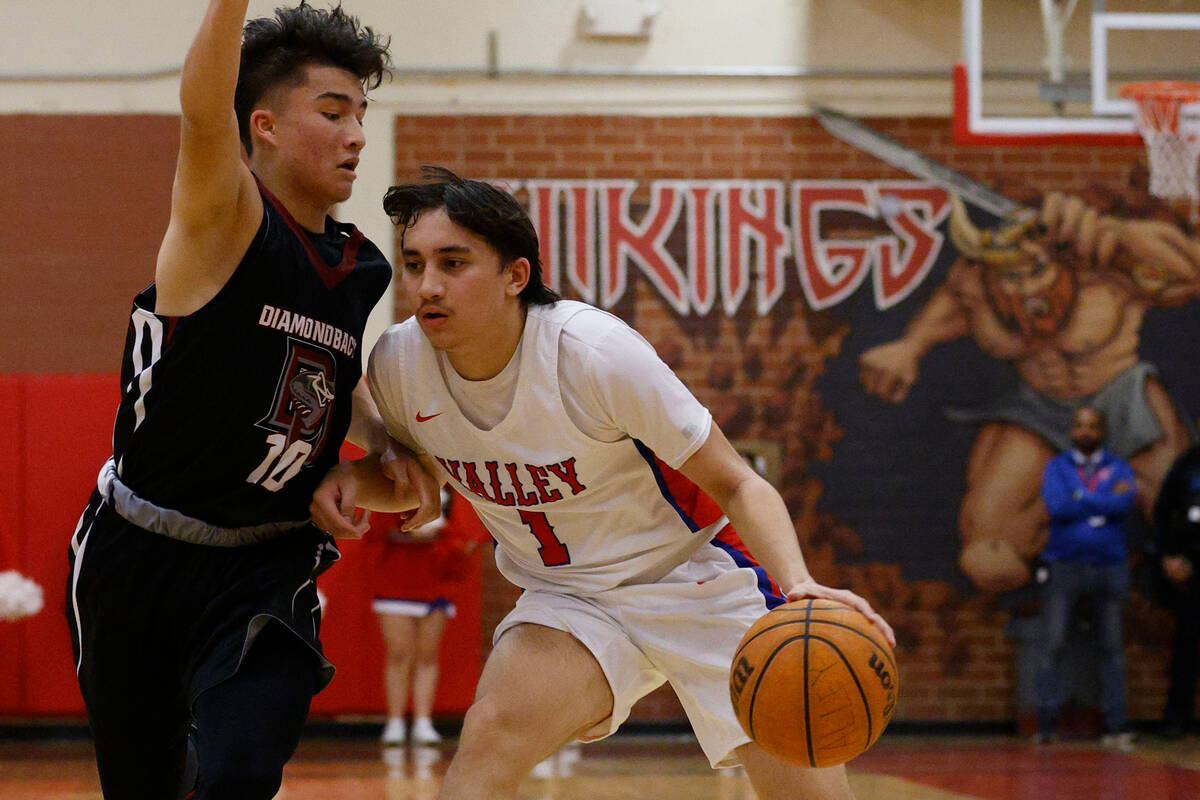 Valley's Nakalayah Fabello knew he was approaching a major milestone.
The Vikings' senior point guard was about to reach 1,000 career points but said he wasn't sure how close he was. Fabello reached that milestone last Wednesday.
He scored 29 points and helped Valley to an 82-76 win over Shadow Ridge. For his efforts, he was named Nevada Preps Boys Athlete of the Week.
"At first, I didn't really think much of it," Fabello said. "But it was a surreal kind of feeling. From when I was a freshman, there wasn't anyone else that had reached that milestone, so seeing myself doing that, I was kind of amazed."
Against Shadow Ridge, Fabello said he got comfortable with the flow of the game and was able to find his shots in rhythm.
But with the game being a key 4A Mountain League matchup, Fabello said the Vikings knew the importance of the game with the division up for grabs. He said his experience was key in helping his teammates settle down and pull through for the win.
"It got intense and knowing that I probably have the most experience on the team playing varsity, I knew that we needed to slow down and stick to what we know and stay disciplined," Fabello said.
Fabello said there's been a lot of memorable moments this season, like reaching the 1,000-point mark and winning the "V Game" earlier this year against rival Las Vegas.
With the playoffs approaching, Fabello said the Vikings are clicking and said staying disciplined will be essential. "We're just looking to make a playoff run and win a state championship," he said.
Contact Alex Wright at awright@reviewjournal.com. Follow @AlexWright1028 on Twitter.