Nevada Preps boys basketball players countdown — No. 5
August 6, 2018 - 12:00 pm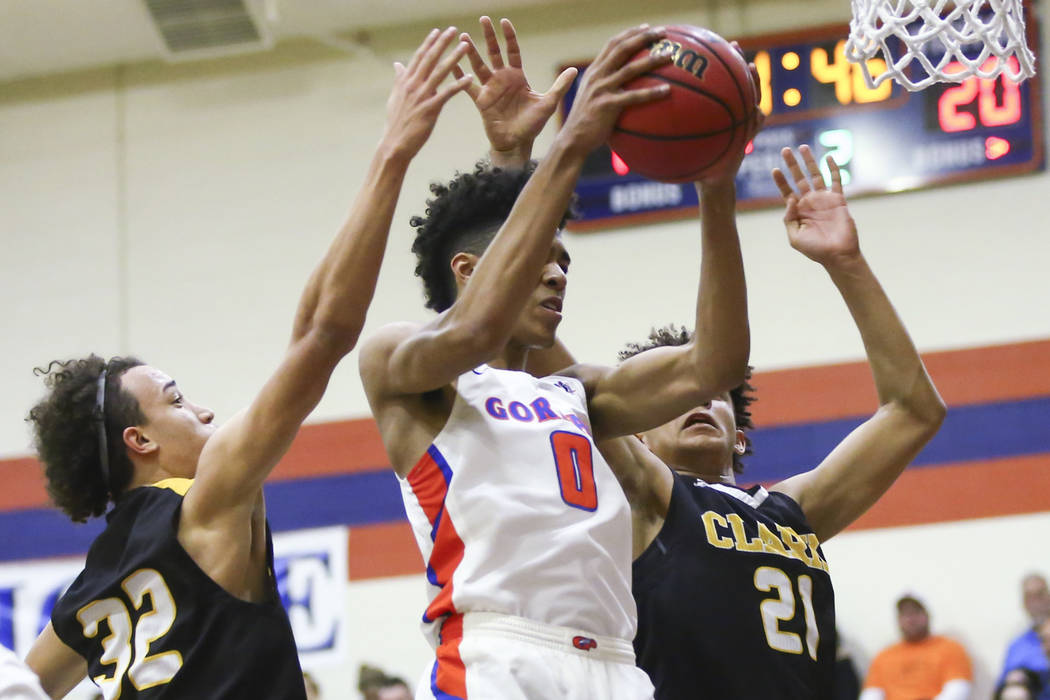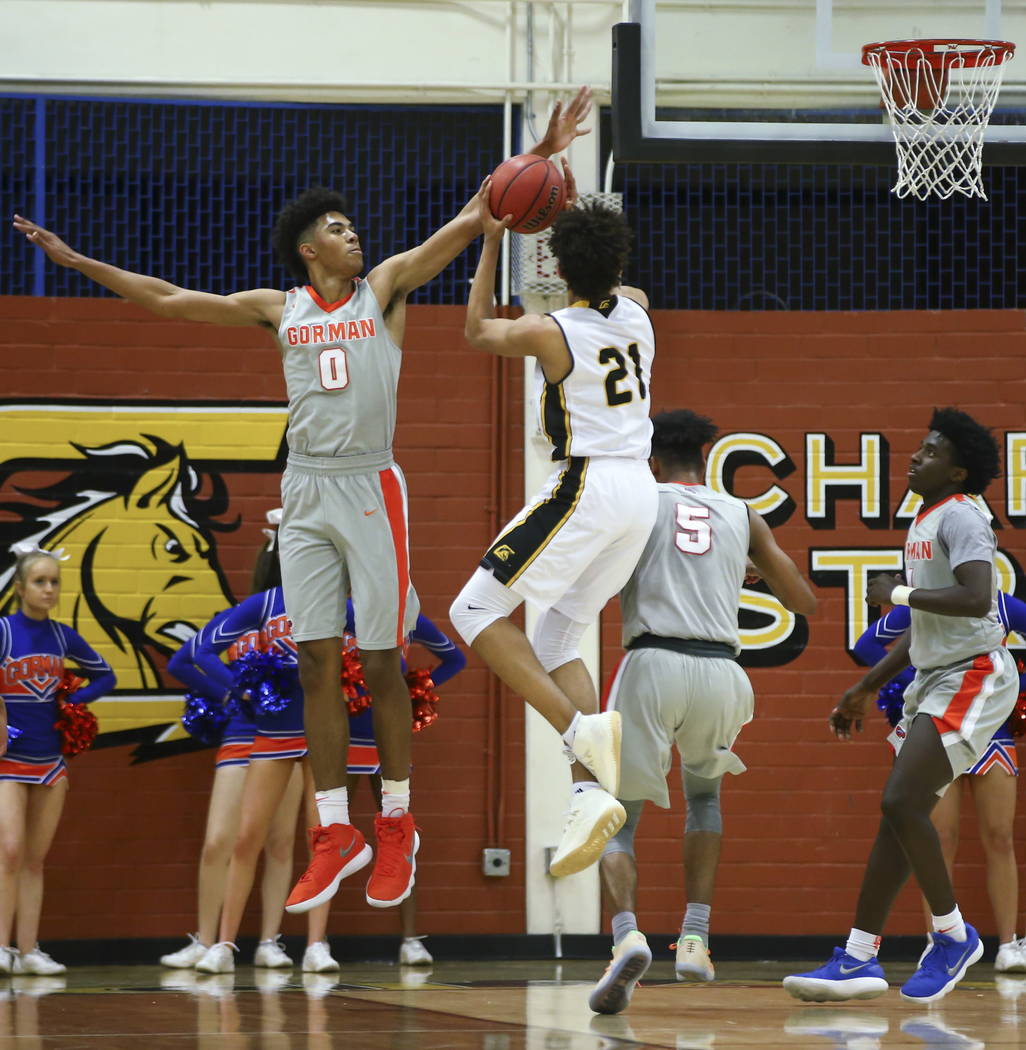 Bishop Gorman's Isaiah Cottrell comes in at No. 5 on our list of Southern Nevada's top boys basketball players.
To create the list, we spoke with coaches from across the valley. A couple of the base questions were: "Who is the top high school boys basketball player today?" and "Who would you pick to start a team?"
Then we grabbed the statistics from last season, looked at the player's collective rankings on recruiting websites and used our own judgment to fill holes.
Nevada Preps Boys Basketball Players Rank: Bishop Gorman's Isaiah Cottrell No. 5
Class
2020
Vitals
6 feet, 10 inches; 210 pounds
Honors
All-State Third Team, All-Southwest League First Team (2018)
Recruiting
Cottrell has scholarship offers from Arizona, Arizona State, California, Creighton, Florida, Illinois, Kansas, LSU, Marquette, Minnesota, Nebraska, New Mexico, Oklahoma, Oklahoma State, Pacific, Rutgers, Southern California, St. John's, Stanford, Syracuse, Texas Tech, UC Santa Barbara, UNLV, Vanderbilt, Virginia, Virginia Tech, Washington and West Virginia.
Last Season's Stats
Cottrell had 12.1 points per game for the Gaels last year, and led the team with 10.3 rebounds per game.
What they are saying
— "Isaiah Cottrell is a big guy who is super skilled," a Desert Region coach said. "He will end up being a four man eventually because he's so skilled. He can shoot the ball. He's got really good skills."
— "He's not in control or one of those bigs that has to shoot it every time, so he will run an offense, which you do not find a lot of bigs that will do," a Desert Region coach said. "He's getting better on defense, he's going to go block shots, he's smart."
— "I was actually impressed with his perimeter jumper, how it developed," a Desert Region coach said. "Is the ability and the talent there? Yeah absolutely."