No. 2 Clark makes statement with road win over No. 1 Gaels
January 31, 2017 - 11:27 pm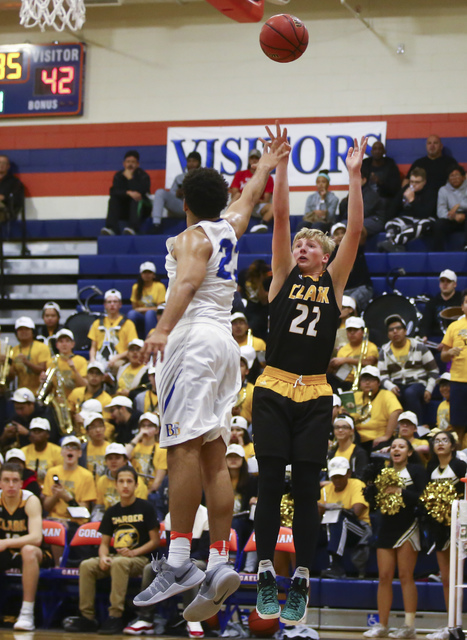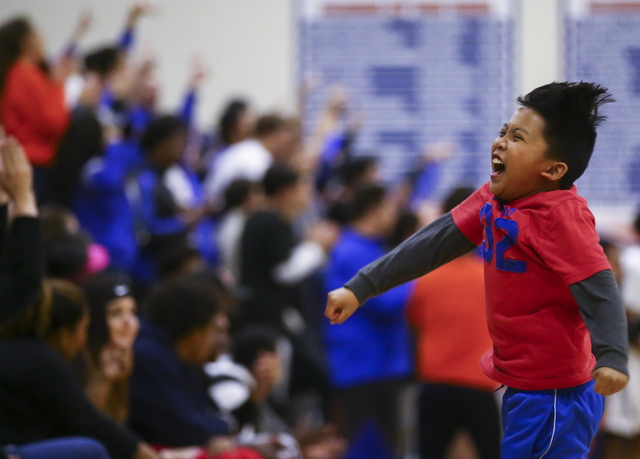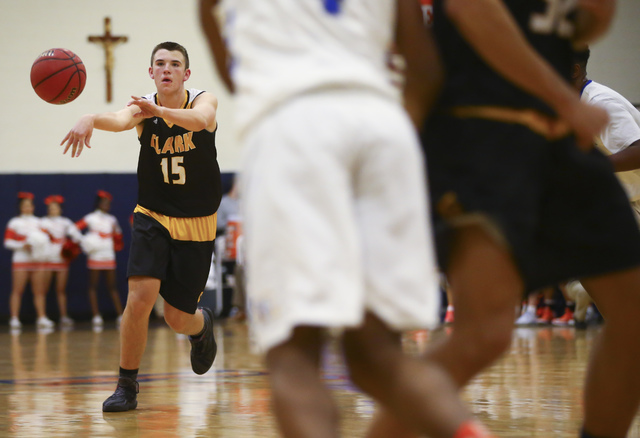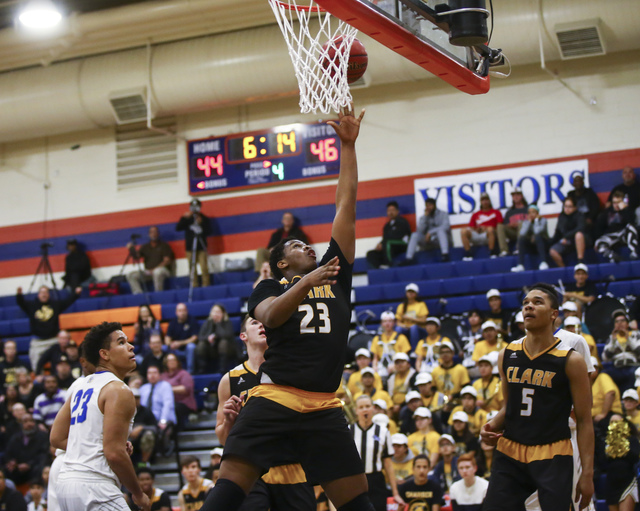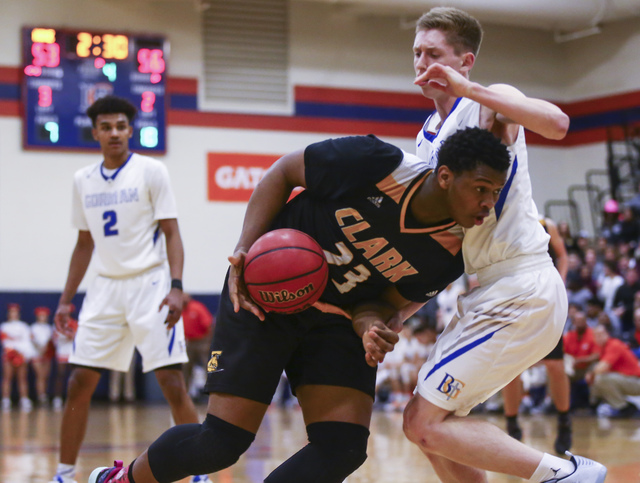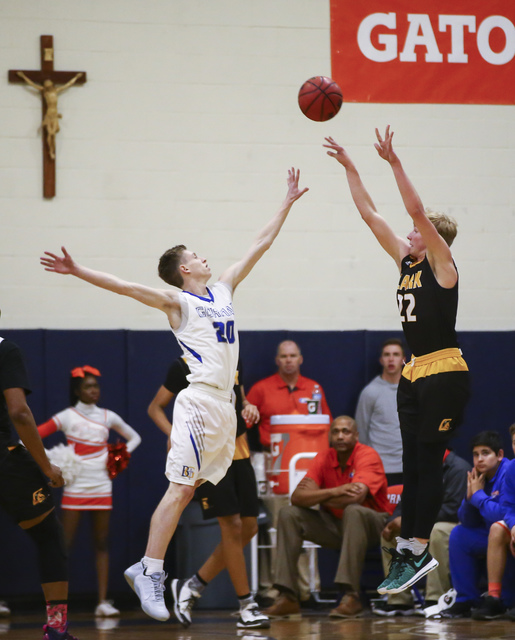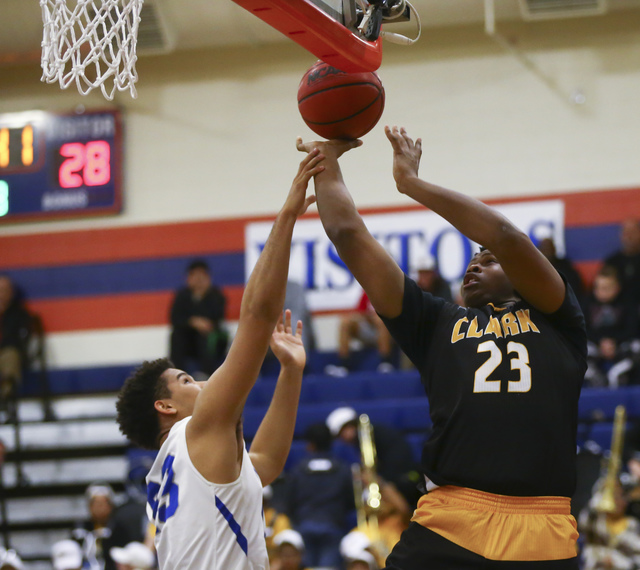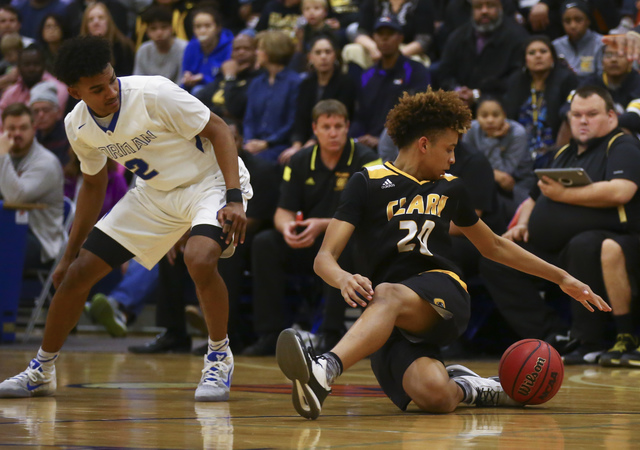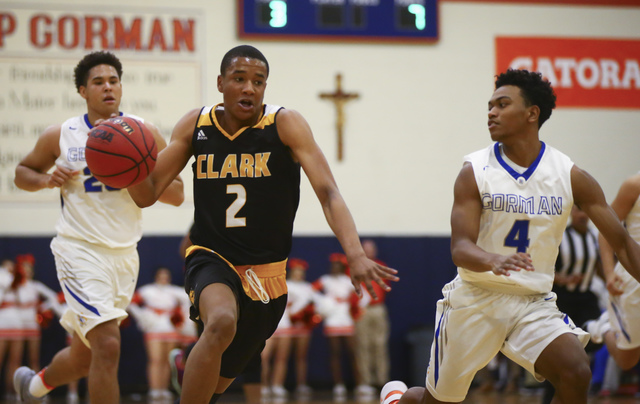 Clark's boys basketball team had played well in several big games this season. But Tuesday night, the Chargers proved they are a state title contender.
Trey Woodbury and Jalen Hill combined for 20 fourth-quarter points as No. 2 Clark rallied for a 68-62 road win over top-ranked Bishop Gorman.
"I just felt like we made a statement," Woodbury said. "That's all I have to say."
Gorman (14-8, 8-1 Southwest League) led 44-42 after three quarters, but Woodbury got two transition buckets in the first 40 seconds of the fourth quarter to give the Chargers (20-3, 8-1) the lead for good.
"In the huddle before the fourth quarter, we basically talked about how we've got to pick this up," Woodbury said. "So I just came out with energy, and it showed with a couple fastbreaks."
Woodbury's 3-pointer off a drive and dish from Ian Alexander pushed the lead to 51-44 with 5:44 to play. Gorman's first fourth-quarter points came on two free throws by Noah Taitz with 5:09 left.
"They didn't score into the fourth quarter for about three or four minutes," Woodbury said. "So it showed that we came out with energy and got the game."
The Gaels, who have won five straight state titles, got as close as 51-49 on a 3-pointer by Jamal Bey with 4:47 left, but Woodbury took a baseball pass over the top of Gorman's press and scored to push the lead back to four.
Clark was 8-for-10 from the field and 9-for-10 from the free-throw line in the fourth quarter.
"If it wasn't for the fourth quarter, we would have freaking lost this game, because we had no answer for anything they were doing offensively in the first three," Clark coach Colin Darfour said.
Gorman was 12-for-15 from the field (80 percent) in the first half and 18-for-27 (66.7 percent) through three quarters. But the Chargers forced five fourth-quarter turnovers and held the Gaels to 5-for-14 shooting in the final eight minutes.
"They weren't (shooting) 80 percent early because we were playing poor defense," Darfour said. "They were just making every shot with hands in their faces. Gorman played phenomenal. I'm just proud of my guys for responding to the call and being equal to and above the task that we had tonight."
Woodbury and Hill each finished with 17 points. Hill was 7-for-8 from the line in the fourth quarter. Deshawn Wilson, the only senior who played for Clark, added 10 points and five rebounds off the bench.
"One senior that played phenomenal was Deshawn Wilson," Darfour said. "He's our senior, our senior leader, our veteran out there."
Chuck O'Bannon led Gorman with 21 points. Christian Popoola scored 15 and Bey 10 for the Gaels, who hadn't lost to a Nevada Interscholastic Activities Association school since Feb. 24, 2011, a span of 79 games.
Contact prep sports editor Damon Seiters at dseiters@reviewjournal.com or 702-380-4587. Follow @DamonSeiters on Twitter.
Box score: