Notes: Sophomore big man Isaiah Cottrell blossoms for Bishop Gorman
January 16, 2018 - 6:49 pm
Updated January 16, 2018 - 6:56 pm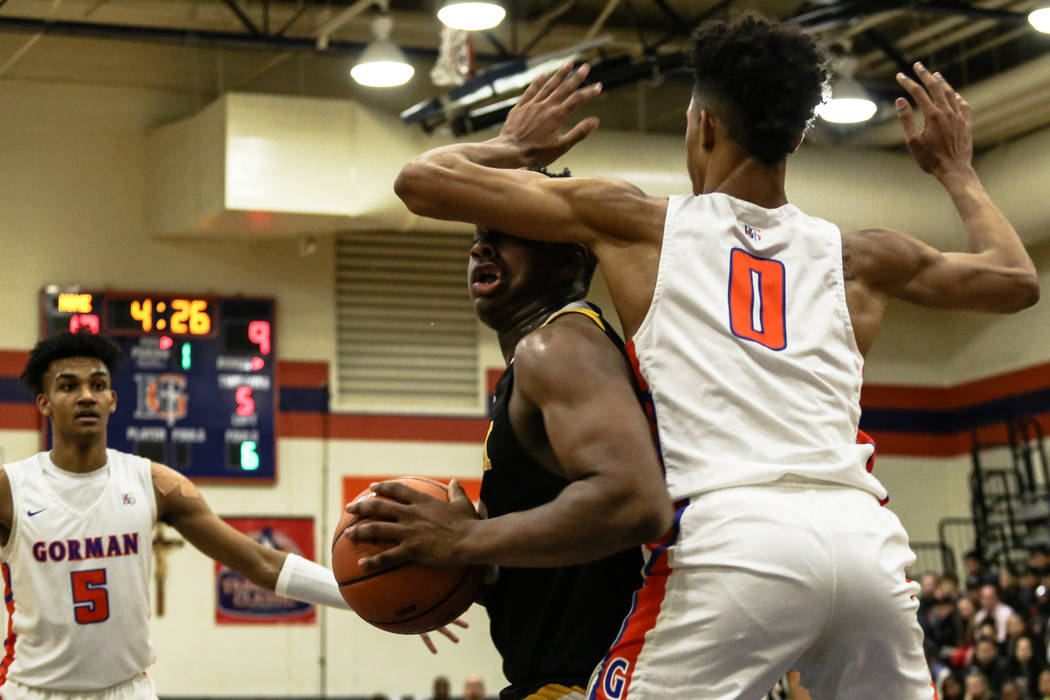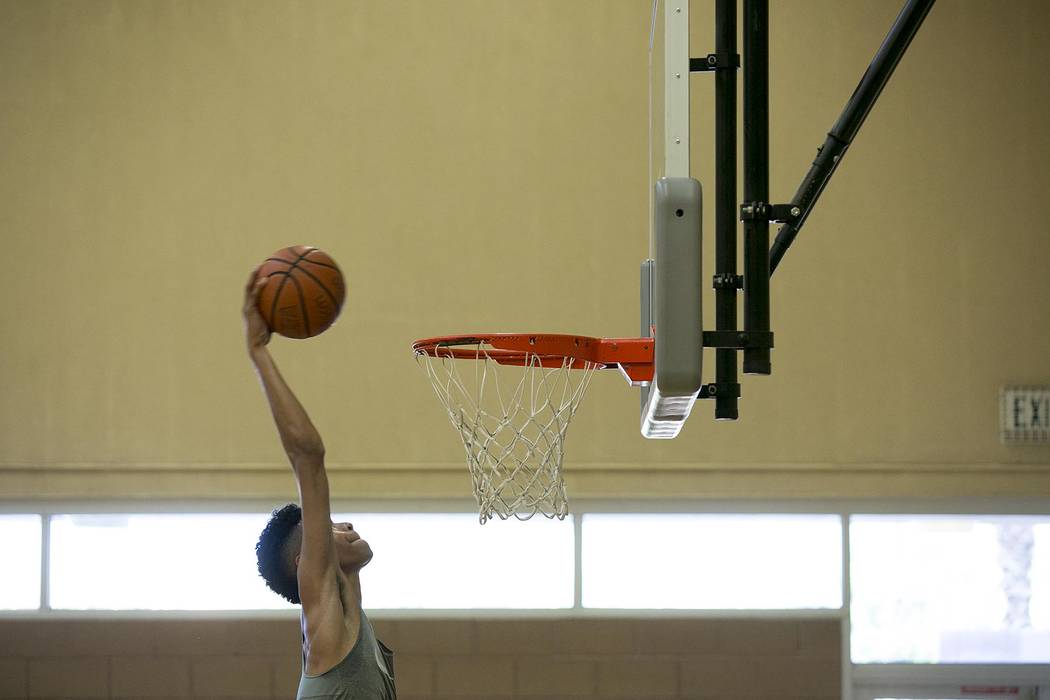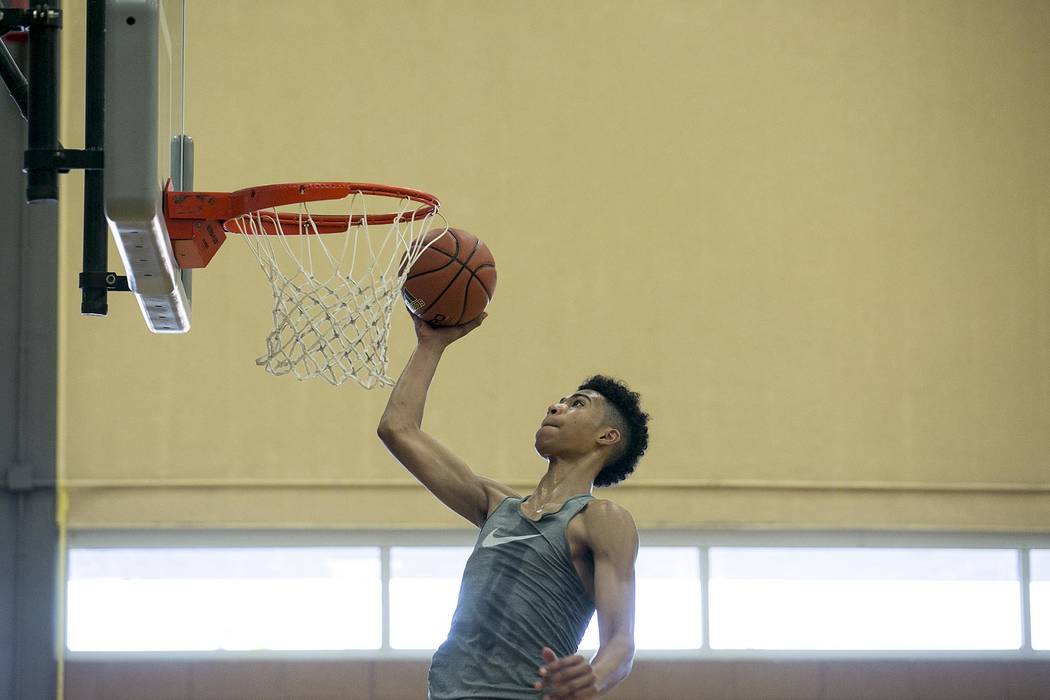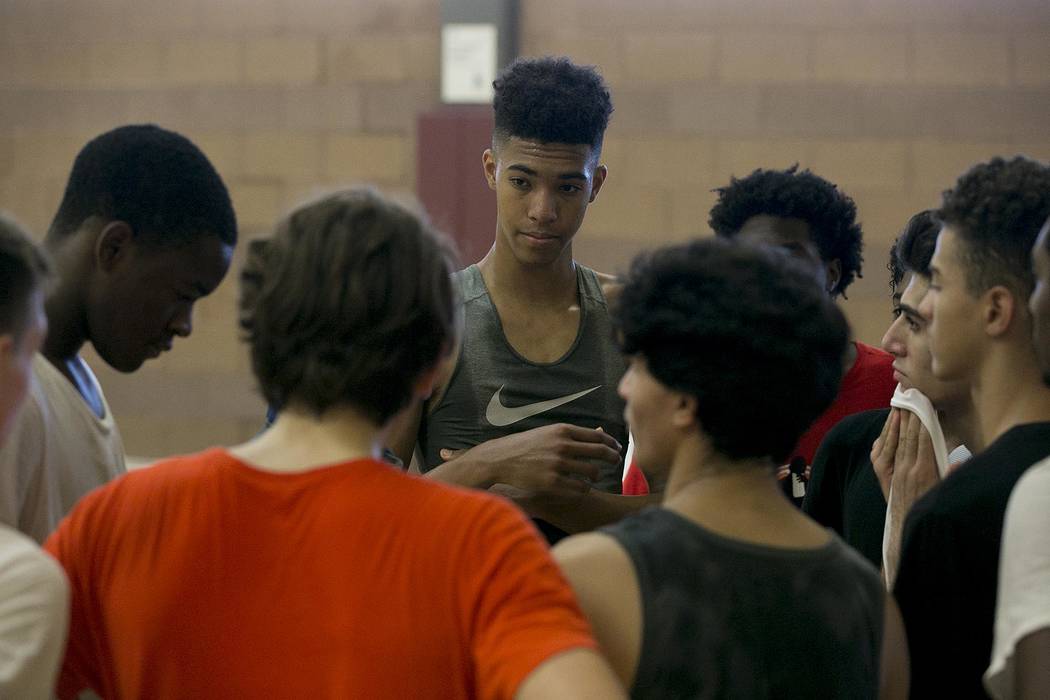 Bishop Gorman assistant boys basketball coach Rich Thornton worked with former Gaels All-America centers Chase Jeter and Zach Collins.
Now, he coaches Gorman big man Isaiah Cottrell.
And "as far as Zach and Chase, Isaiah was farther ahead at the same age," said Thornton, who also coaches Cottrell's AAU team, Vegas Elite. "He's going to be good."
Cottrell, a 6-foot-9-inch sophomore, is the latest elite prospect to man the middle for the top-ranked Gaels. He already has 19 scholarship offers and is the No. 30 prospect in his class, per Rivals.com.
The smiley Cottrell said he's just getting started.
"I don't want to be boxed in, like, 'Oh, he's a center. Oh, he's a power forward,'" Cottrell said. "I just want to be Isaiah … I just want to be a guy that's playing basketball."
Cottrell said he admires and models his game after All-NBA player Anthony Davis, the New Orleans Pelicans' positionless 6-10 superstar who can score on anybody and defend everybody.
Raised in Las Vegas by a single mother, Cottrell started playing basketball in the sixth grade and received his first scholarship offer from UNLV as an eighth-grader.
He decided to play at Gorman after learning how the school developed big men and arrived on campus as a freshman with hopes of succeeding Collins, the No. 10 pick in the 2017 NBA Draft and a rookie with the Portland Trail Blazers.
"When I was about to come here from eighth grade, I knew about Chase Jeter … and Zach," Cottrell said. "I just trusted (the program)."
Despite minimal varsity playing time, Cottrell emerged as a top recruit while playing for Vegas Elite, which boasted the nation's fourth-ranked 2020 AAU team last summer.
He has since received scholarship offers from prolific programs such as Arizona, Oklahoma, Illinois and Washington, and returned to the Gaels this fall as a starter and focal point, as evidenced by his 31-point, 13-rebound, eight-block outing against Desert Oasis on Friday.
"Before, some of those early offers were just based on potential," Gorman coach Grant Rice said. "Now, he's starting to show that he's earned those."
Bol named All-American
Findlay Prep senior center Bol Bol was named a McDonald's All-American on Tuesday.
A five-star recruit, Bol announced his commitment to Oregon in November. He's averaging 20.8 points, 8.3 rebounds and 2.7 blocks.
The All-American game is scheduled for March 28 at Philips Arena in Atlanta.
Nihipali wins award
Shadow Ridge senior Whittnee Nihipali was named the Gatorade Nevada Volleyball Player of the Year.
Nihipali, a 6-2 outside hitter, led the Mustangs to a 31-12 record and Class 4A state championship. She was a first-team all-state selection.
Desert Pines to be honored
Desert Pines' football team will be honored by the Las Vegas City Council at its meeting Wednesday morning. The Jaguars have won two straight Class 3A state championships.
Contact reporter Sam Gordon at sgordon@reviewjournal.com. Follow @BySamGordon on Twitter.