Roundup: Cimarron rallies to beat Centennial
December 5, 2017 - 10:07 pm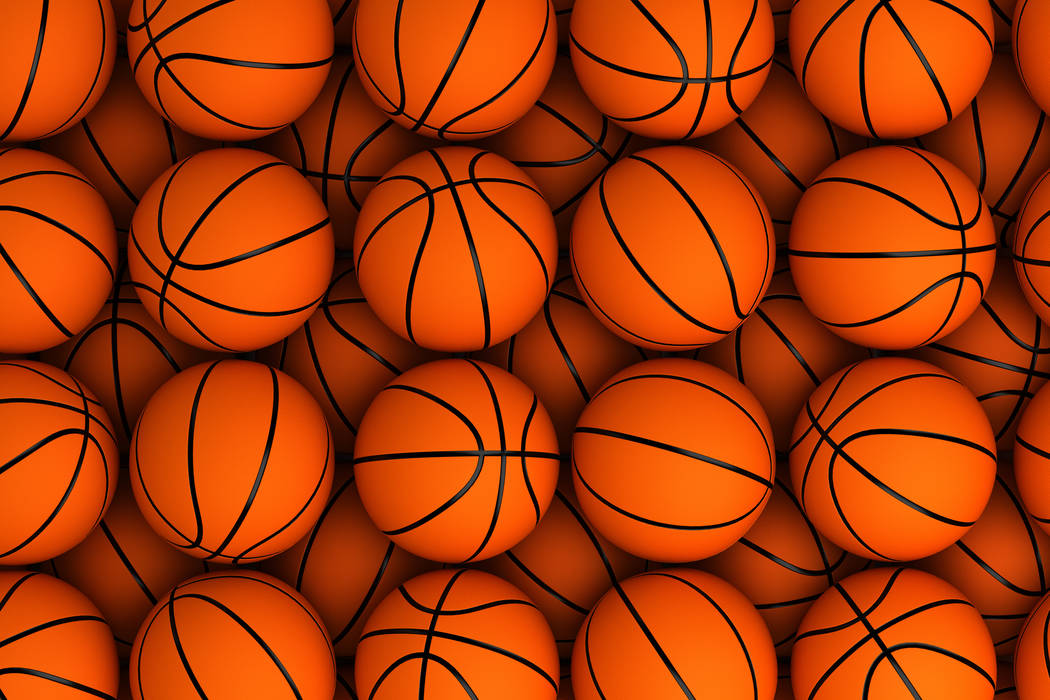 George Tribble had 20 points and eight rebounds, and Brian Washington supplied 12 points, 12 rebounds and seven blocks on Tuesday as Cimarron-Memorial's boys basketball team stormed back to beat Centennial at home, 58-55.
Ricky Singleton added nine points for Cimarron, which outscored Centennial 41-26 in the second half after trailing 29-17 at halftime.
Ishon Hardin tied for game-high scoring honors with 20 points, and Aaryn Anderson added 10 points for Centennial.
Spring Valley 66, Boulder City 62 — At Spring Valley, Keelan Wickersham scored 26 points to help the Grizzlies get by the Eagles.
Dominic Williams scored 15 points, and Jahlani Blair added seven points, 14 rebounds and 10 assists for Spring Valley.
Derrick Thomas had 15 points, and Karson Bailey scored 10 for Boulder City.
Palo Verde 62, Legacy 54 — At Legacy, Donovan Stewart scored a game-high 23 points, and the Panthers rallied from a six-point fourth-quarter deficit to top the Longhorns.
Dylan Yoro added 19 points for Palo Verde, which went 16-for-17 from the line in the fourth quarter.
Amare James had 18 points, and Chris White scored 13 for Legacy.
Basic 68, Desert Pines 56 — At Basic, Geoff Faries scored a game-high 32 points as the Wolves took down the Jaguars.
Peter Nelson had 19 points and 11 rebounds for the Wolves, who led 39-30 at halftime.
Darius Mitchell scored 12 for the Jaguars, and Dayshawn Wiley and Donavan Word each had 11 points.
Arbor View 65, Shadow Ridge 55 — At Arbor View, Comillion Smith had 28 points as the Aggies beat the Mustangs.
Jarrod Burks added 14 points for Shadow Ridge, which led 33-32 at the half.
Anthony Jaramillo led Shadow Ridge with 23 points, and Jordan Gray scored 10 for the Mustangs.
Bonanza 53, Valley 43 — At Valley, Kendell Burrell scored 18 points as the Bengals defeated the Vikings.
Chase Hafen had 15 points, and teammate Kadin Warner added 10 points for Bonanza, which used a 14-6 second-quarter run to take control.
Tommy Anderson led Valley with 12 points.
Faith Lutheran 64, Green Valley 52 — At Green Valley, Jaylen Fox and Dalton Kincaid each scored 16 points as the Crusaders rallied to defeat the Gators.
Brevin Walter added 10 points for Faith Lutheran, which trailed 37-32 at the half.
Michael Jackson paced Green Valley with 14 points, and Kendall Nether added 11 points for the Gators.
Clark 81, Durango 36 — At Durango, James Bridges and Greg Foster scored 15 points apiece as the Chargers blitzed the Trailblazers.
Ian Alexander added 14 points for Clark, which raced to a 45-19 halftime lead.
Anthony Hunter led Durango with 12 points.
Lincoln County 48, Adelson School 45 — At Adelson School, Kobe Walker got a steal near mid-court with two seconds remaining and banked in a 25-foot 3-pointer at the buzzer to help the Lynx defeat the Lions.
Alex Vincent scored 13 points to lead Lincoln County, which used a 17-6 fourth-quarter spurt to pull away.
Ben Elharrar had 14 points to lead Adelson School.
Mountain View 56, Calvary Chapel 54 — At Mountain View, Tyrell Brooks scored 25 points, including the winning put-back basket at the buzzer, as the Saints edged the Lions.
Terrence Brooks had 22 points and 11 rebounds for Mountain View.
Elijah Martinez had 24 points to lead Calvary Chapel. Dylan Sims scored 12 points, and Blake Box had 10 points for the Lions.
Democracy Prep 65, Lake Mead 35 — At Lake Mead, Jared Holmes had 18 points to lead the Blue Knights over the Eagles.
Daniel Plummer added 10 points for Democracy Prep.
Kaiaokumulani Madela led the Eagles with 12 points.
Needles 64, Laughlin 15 — At Laughlin, Irving Juarez had 22 points as the Mustangs routed the Cougars.
Trey Tsosie added 15 points for Needles, which led 21-4 after one quarter and 42-8 at the half.
Edgar Felix had six points to lead Laughlin.
Liberty Baptist 67, GV Christian 55 — At Liberty Baptist, Bryan Smith had 18 points, eight rebounds, four assists and three steals to lead Knights past the Guardians.
Trevor Campbell had 17 points, Bryan Smith had 16 points, 13 rebounds, five assists and four steals and Christian Ramirez scored 14 for Liberty Baptist.
Spring Mountain 71, Sandy Valley 49 — At Sandy Valley, the Golden Eagles raced to a 21-7 lead after one quarter and rolled past the Sidewinders.
Sandy Valley's Brandon Eastham led all scorers with 23 points.
Box scores:
Arbor View 65, Shadow Ridge 55
Cimarron-Memorial 58, Centennial 55
Democracy Prep 65, Lake Mead 35
Faith Lutheran 64, Green Valley 52
Liberty Baptist 67, GV Christian 55
Lincoln County 48, Adelson School 45
Mountain View 56, Calvary Chapel 54
Spring Mountain 71, Sandy Valley 49
Spring Valley 66, Boulder City 62