Roundup: Green Valley knocks off Rancho in OT
December 22, 2017 - 10:55 pm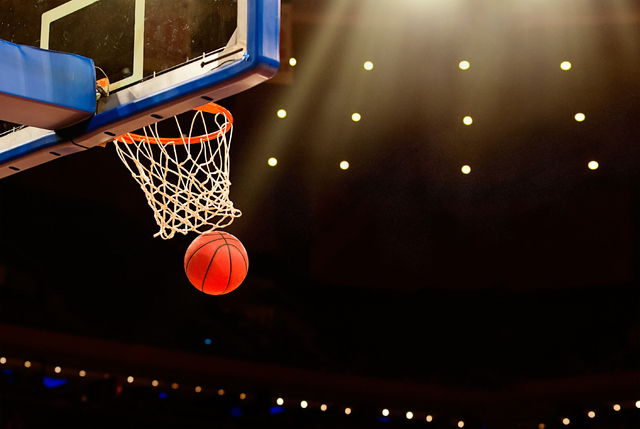 Green Valley's Kendall Nether led all scorers with 21 points as the Gators' boys basketball team edged host Rancho in overtime Friday, 63-59.
Gators' Cameron Bowers, Zachary Hammer, and Antoine Hines each scored 10 points.
Rams' Jahleel Stevens led the team with 20 points and Devan Wright also scored 13 points.
Chaparral 79, Moapa Valley 67 — At Overton, Jonathan Tendale poured in a game-high 32 points to help the Cowboys beat the Pirates.
Elijah Briggs scored 12 for the Cowboys, and Prineko Kolaker had 10 points.
Nathaniel Thompson scored 31 points for the Pirates, and Trey Jones scored 12.
IMG Academy (Fla.) 86, Findlay Prep 73 — At Columbia, South Carolina, Silvio deSousa led five double-figure scorers with 19 point as the Ascenders stunned the Pilots in the semifinals of the Chick-Fil-A Classic.
Jahmius Ramsey and Darius Days each added 18 points for IMG, which trailed 36-32 at the half but shot 18-for-29 from the field (62.1 percent) in the second half.
Josh Green chipped in 17 points for IMG, ranked No. 8 nationally by USA Today.
Kyler Edwards had 18 points to lead Findlay Prep, ranked No. 4 by USA Today. Connor Vanover came off the bench to add 12 points in just 10 minutes of playing time for the Pilots, who shot only 13-for-37 from the field (35.1 percent) and made just 1 of 9 3-pointers in the second half.
SLAM Academy 62, El Capitan (Ariz.) 58 — At Colorado City, Arizona, the Bulls edged the Eagles.
Box scores:
IMG Academy (Fla.) 86, Findlay Prep 73