Roundup: Jaden Hardy's double-double helps Coronado to win in Hoop City Classic
December 27, 2018 - 9:45 pm
Updated December 27, 2018 - 10:25 pm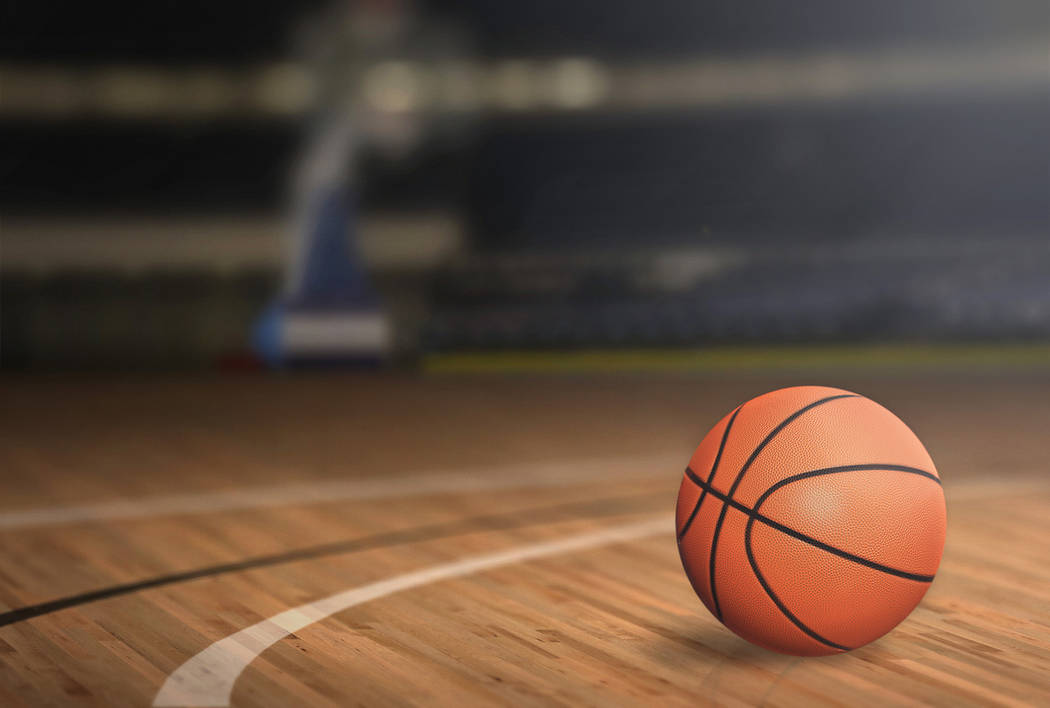 Jaden Hardy had 28 points and 10 rebounds Thursday to lead the Coronado boys basketball team to an 81-69 win over Dominican (Wisconsin) in the Hoop City Classic in Mitchell, South Dakota.
Jhaylon Martinez added 16 points, and Tyrell Hunt scored 11 for the Cougars, who shot 17-for-32 from the field (53 percent) in the second half to pull away.
Delone Austin led the Knights with 19 points, and teammate Eferin Burns scored 12.
Findlay Prep 78, De La Salle (Minn.) 68 — At Mitchell, South Dakota, P.J. Fuller had 21 points and 10 rebounds as the Pilots rallied past the Islanders in the Hoop City Classic.
Blaise Beauchamp added 20 points, and Taryn Todd scored 14 for Findlay Prep, which trailed 37-33 at the half.
Tyrell Terry led De La Salle with 30 points, and teammate Jamison Battle added 22 points.
Boulder City 51, Foothill (Calif.) 48 — At Orange, California, Derrick Thomas had 16 points and nine rebounds to lead the Eagles over the Knights in the Orange Holiday Classic.
Gavin Balistere added 10 points, and teammate Ethan Speaker had 12 rebounds for Boulder City, which was just 16-for-30 (53.3 percent) from the free-throw line.
Kai Shimabuku had 16 points, and Garrett Andre scored 15 for Foothill.
Clark 76, Highley (Ariz.) 33 — At Mesa, Arizona, Julius Lenon hit six 3-pointers and scored 20 points as the Chargers beat the Knights in the VistaMesa.com Challenge.
Jalen Hill had all 17 of his points in the first half for Clark, which led 51-17 at the break.
Tyson White added 10 points for the Chargers.
Green Valley 70, Vista Murrieta (Calif.) 65 — At Palm Desert, California, Kaden Jackson led a balanced attack with 14 points as the Gators edged the Broncos in the Rancho Mirage Holiday Invitational.
Antoine Hines added 12 points, and Zachary Hammer and Dayvon Rowe each scored 11 for Green Valley.
Canyon Springs 85, Kelowna (Canada) 49 — At Seattle, Kayvon Alexander had 21 points and 14 rebounds to help the Panthers to a victory in the quarterfinals of the Tournament of Champions.
Mervin Soares added 14 points for Canyon Springs.
Palos Verdes (Calif.) 65, Palo Verde 38 — At Cathedral City, California, the Sea Kings started the game on a 19-4 run and went on to top the Panthers in the Rancho Mirage Holiday Invitational.
Simon Shafiee scored 12 points, and Jack Jamele added 11 points for Palos Verdes.
Drew Warnick scored 18 points for Palo Verde.
Crespi (Calif.) 70, Mojave 61 — At Ventura, California, Colin Weems had 21 points to lead the Celts over the Rattlers in the Kiwanis Invitational.
Kyle Owens added 19 points for Crespi.
Mojave's A.J. Woods led all scorers with 22 points, and teammate Chris Jackson scored 19.
Bishop Loughlin (N.Y.) 78, Liberty 46 — At Lewes, Delaware, the Lions topped the Patriots in the Slam Dunk to the Beach tournament.