Roundup: Jalen McFadden, Sierra Vista hold off Desert Oasis in OT
January 24, 2018 - 9:42 pm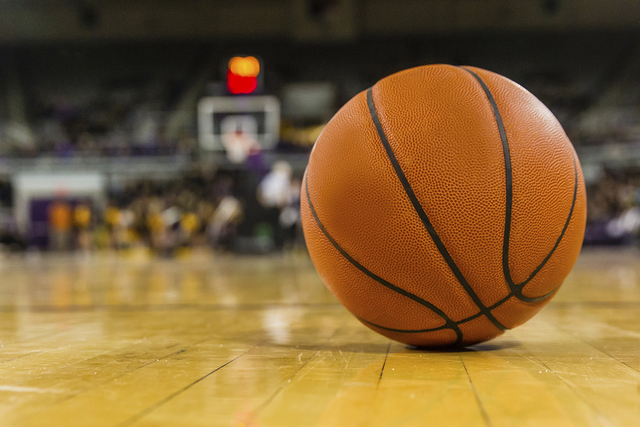 Jalen McFadden led four players in double figures with 21 points to help Sierra Vista's boys basketball team hold on for a 65-59 overtime win at Desert Oasis on Wednesday night.
Mathias Aaiva had 16 points, and Isaiah Veal and David Howard scored 12 apiece for the Mountain Lions, who outscored Desert Oasis 11-6 in overtime.
Jacob Heese led all scorers with 23 points for Desert Oasis. Manny Mitchell had 11 points, and Nate Van scored 10 for the Diamondbacks.
Chaparral 71, Moapa Valley 67 — At Chaparral, Jonathan Tendale scored 21 points as the Pirates held off the Cowboys.
Meshach Hawkins and Prineko Kolaker each added 10 points for Chaparral, which outscored Moapa Valley 32-13 in the second quarter to take control.
Lucas Walker scored 12 points, and Derek Reese had 10 points to lead Moapa Valley.
Valley 57, Sunrise Mountain 46 — At Valley, Oscar Burns scored 25 points as the Vikings defeated the Miners.
Tommy Anderson added 12 points for Valley, which led 29-25 at halftime.
Dalvin Brown and Steven Adeyemi scored 11 points each for Sunrise Mountain.
Clark 73, Durango 39 — At Clark, Jalen Hill scored 17 points, and Trey Wodbury added 12 points as the Chargers blitzed the Trailblazers.
Greg Foster had 10 points, and Ian Alexander scored nine for Clark, which sped to a 39-18 halftime lead.
Nick Blake led Durango with 12 points.
Eldorado 75, Rancho 57 — At Rancho, Kemo Bell scored 18 points, and Dexter Davis had 17 points as the Sundevils waltzed past the Rams.
Jordan Carter added 13 points for Eldorado, which grabbed a 33-24 halftime lead.
Tejai Washington had 18 points to lead Rancho. James Brown added 15 points, and Keyshawn Ingram scored 10 for the Rams.
Spring Valley 66, Bonanza 55 — At Spring Valley, Jahlani Blair had 15 points and 13 rebounds as the Grizzlies defeated the Bengals.
Dominic Williams contributed 14 points and 10 assists for Spring Valley, which used a 22-12 third-quarter run to take control. Keelan Wickersham added 11 points for the Grizzlies.
Chase Hafen led Bonanza with 15 points. Kendell Burrell and Marc Navarro each had 11 points for Spring Valley.
Del Sol 75, Sky Pointe 40 — At Del Sol, Keith Seldon scored 20 points as the Dragons rolled to an easy win over the Eagles.
Armon Story had 14 points, and teammate Devonte Anton Villarta added 12 points for Del Sol, which knocked down five 3-pointers.
Treveonne Swift led Sky Pointe with 17 points.
Tech 53, Virgin Valley 42 — At Mesquite, Miguel Pena scored 16 points to lead the Roadrunners over the Bulldogs.
Jurelle Orbino had 11 points for the Roadrunners.
Jayden Perkins had 13 points for the Bulldogs, who shot 29 percent from the floor.
Box score:
Sierra Vista 65, Desert Oasis 59
Valley 57, Sunrise Mountain 46