Roundup: Richard Isaacs, Jaden Hardy help Cougars outlast Durango
January 21, 2019 - 9:21 pm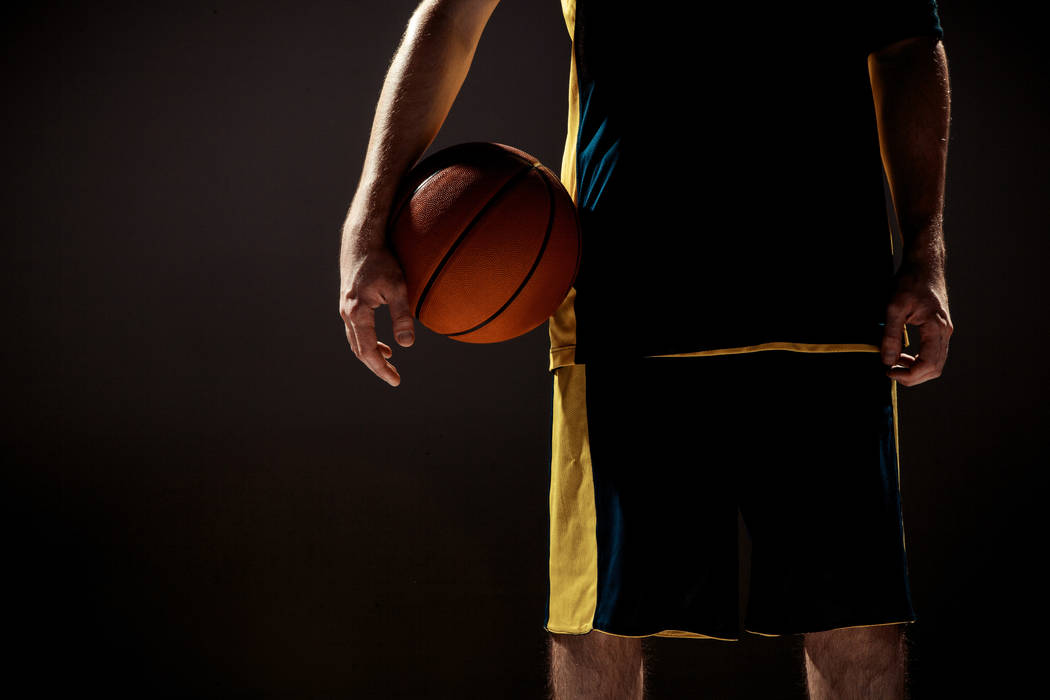 Richard Isaacs hit nine 3-pointers and had 29 points, and teammate Jaden Hardy had 13 points, 11 rebounds and 14 assists Monday as host Coronado outlasted Durango, 99-95.
Isaacs hit five 3-pointers in the third quarter for the Cougars.
Tyrell Hunt had 21 points, and Felix Reeves scored 15 for Coronado, which got 12 points from Jhaylon Martinez.
Anthony Hunter scored 19 of his 37 points in the fourth quarter for the Trailblazers.
Kendrick Gilbert added 30 points, and Keshon Gilbert scored 13 for Durango.
Spring Valley 76, Las Vegas 73 — At Coronado, Michael Martin and Frank Bartley each scored eight points in the fourth quarter as the Grizzlies rallied by the Wildcats.
Martin and James Webster each finished with 15 points for Spring Valley, which trailed 55-50 after three quarters. Bartley added 14 points, and A'mari James scored 12 for the Grizzlies.
Fernando Carmona led Las Vegas with 14 points. John Simms and Tavionte Jackson each scored 12, and Jaylin Headen had 11 points for the Wildcats.
Desert Oasis 73, Rancho Solano Prep (Ariz.) 61 — At Coronado, Dominique Ford scored 26 points to lead the Diamondbacks by the Mustangs.
Nate Van added 13 points, and Cade Savell scored 10 for Desert Oasis, which led 36-26 at the half.
Kilmani Holt led Rancho Solano with 30 points, and teammate Creed Williamson scored 10.
Bishop Gorman 83, Centennial 47 — At Coronado, Isaiah Cottrell scored all 26 of his points in the first three quarters to help the Gaels pull away from the Bulldogs.
Noah Taitz added 17 points for Gorman.
Leland Wallace had 12 points, and Jairus Dickson scored 11 for Centennial.
Bishop Gorman 85, Arbor View 58 — At Coronado, Will McClendon led a balanced attack with 16 points as the Gaels downed the Aggies.
Taitz added 14 points, and Braden Lamar and Cottrell each scored 12 for Gorman, which led only 37-33 at the half.
Tyre Williams led Arbor View with 13 points, and teammate Larry Holmes scored 11.
Wasatch Academy (Utah) 71, Clark 69 — At Coronado, Mike Saunders scored 15 of his 18 points in the second half as the Tigers stormed back from a 41-28 halftime to deficit to nip the Chargers.
Marvin Saunders added 17 points, and Tristan Enaruna scored 12 for Wasatch, ranked No. 8 nationally by USA Today.
Jalen Hill paced Clark with 28 points. Cameron Kimble added 18 points for the Chargers.
Canyon Springs 64, Democracy Prep 56 — At Canyon Springs, Alexander Spaight had 17 points to lead the Pioneers by the Blue Knights.
Mervin Soares added 12 points, and Kayvon Alexander scored 10 for Canyon Springs, which led 30-19 at the half.
Daniel Plumer led Democracy Prep with 21 points, and teammate Najeeb Muhammad scored 15.
Findlay Prep 67, Veritas Prep (Calif.) 62 — At Coronado, Taryn Todd and Blaise Beauchamp each had 14 points to help the Pilots hold off Veritas.
P.J. Fuller added 10 points for Findlay Prep.
Stephan Gabriel led Veritas with 31 points.