Valley takes control of Mountain League, defeats Legacy — PHOTOS
Updated February 8, 2023 - 10:04 am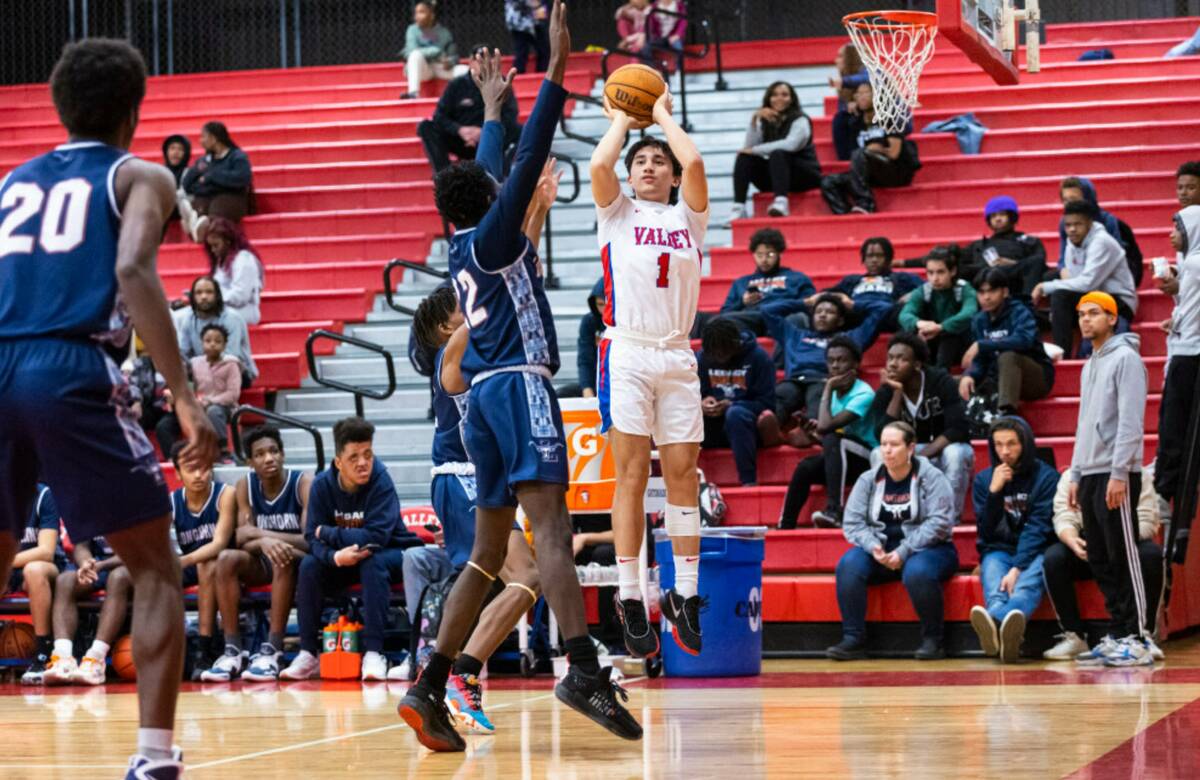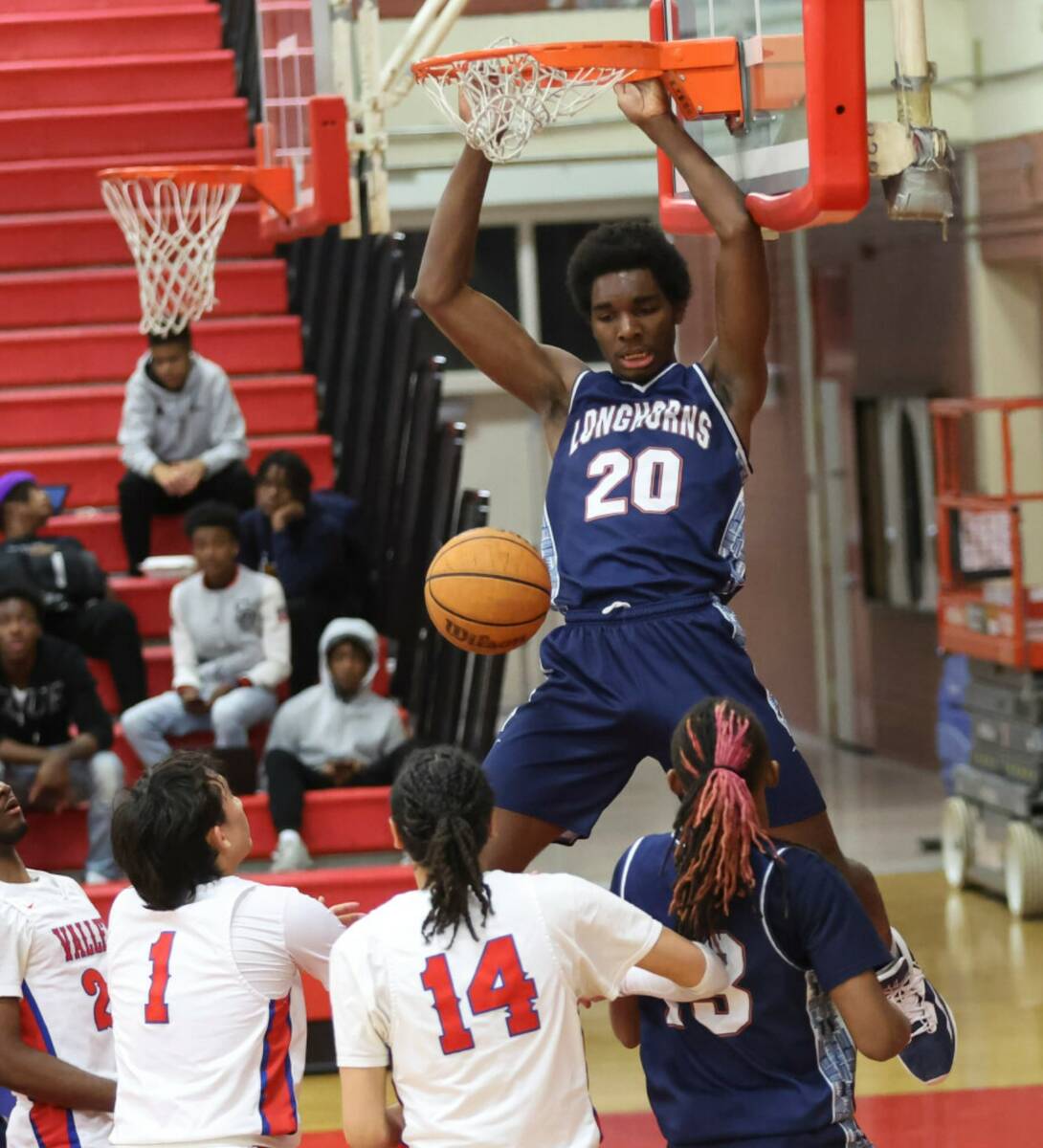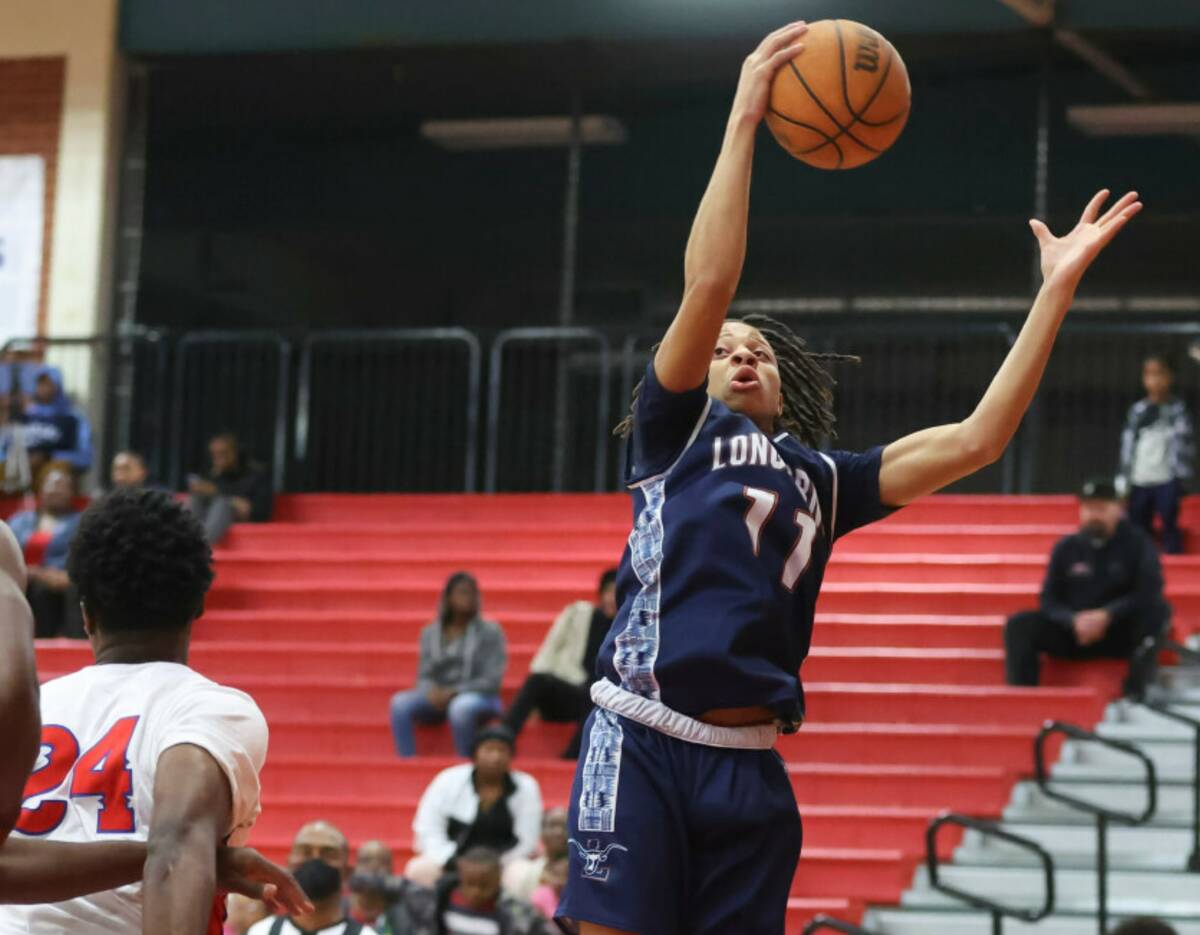 Valley and Legacy both got an early taste the playoffs Tuesday night.
With the postseason starting next week, both boys basketball teams entered the crucial 4A Mountain League matchup tied atop the standings with a 5-1 league record.
A 10-point second half deficit didn't faze the Vikings as they rallied for a 70-63 home win over Legacy to take control of the Mountain League.
"What I saw there was family, they stuck it out together," Valley coach Johnny Wheeler said. "They didn't give up, and that's what it's going to take to run and get state. I love this team."
Valley sophomore guard Kevan Wilkins scored 27 points and senior point guard Nakalayah Fabello added 17. The Vikings (10-6, 6-1) made 14 of 17 free throws in the fourth quarter to hold onto the lead.
Legacy (14-8, 5-2) started the second half on a 12-3 run and to take a 34-24 lead. The Longhorns' pressure defense gave the Vikings fits and kept them without a field goal until midway through the third quarter.
Wilkins knocked down a 3-pointer with 4:08 left in the quarter for Valley's first field goal of the second half. It was what Valley needed to start its run.
The Vikings scored nine straight points to cut the deficit to one point. As Legacy stretched out its lead with the quarter winding down, Valley scored seven points in the final minute. A Fabello 3-pointer off a turnover at the buzzer gave Valley a 42-41 lead entering the fourth quarter.
"He's been a trooper from the start," Wheeler said of his senior point guard. "I can always depend on him."
While Valley's size and interior defense helped grow its lead to six early in the fourth, Legacy still had one more run. Legacy guard Ja'Merion Brass hit a pair of free throws with 2:22 left to tie the game at 54.
But Valley responded with layups from Fabello and senior forward Craig Deadrick to retake the lead, 58-54. Another 3-pointer from Wilkins and a successful 3-point play conversion in the final minute sealed the win for Valley.
"It was amazing, it was something to see," Wheeler said of Wilkins' play. "I was glad to witness that and be a part of his greatness."
Valley overcame a slow start on offense. After taking a 14-11 lead after the first quarter, the Vikings went nearly five minutes without a point in the second quarter. The Longhorns' defense forced the Vikings into challenging shot selections, allowing only three field goals and seven Valley points in the quarter to lead 22-21 at halftime.
Sophomore point guard Antonio Burns led the Longhorns with 18 points. Legacy went 8 of 16 from the free-throw line.
With the win, Valley is in a prime position to win the Mountain League, which would give the Vikings a home playoff game and a bye straight to the 4A state quarterfinals beginning Feb. 16.
"It feels great, but the job's not done though," Wheeler said. "We got one more. We've got to beat Desert Oasis. Then we'll celebrate a little bit after that."
Contact Alex Wright at awright@reviewjournal.com. Follow @AlexWright1028 on Twitter.