1A Girls: After losing a shoe, Karley Whipple powers Pahranagat Valley to state title game
February 23, 2018 - 4:47 pm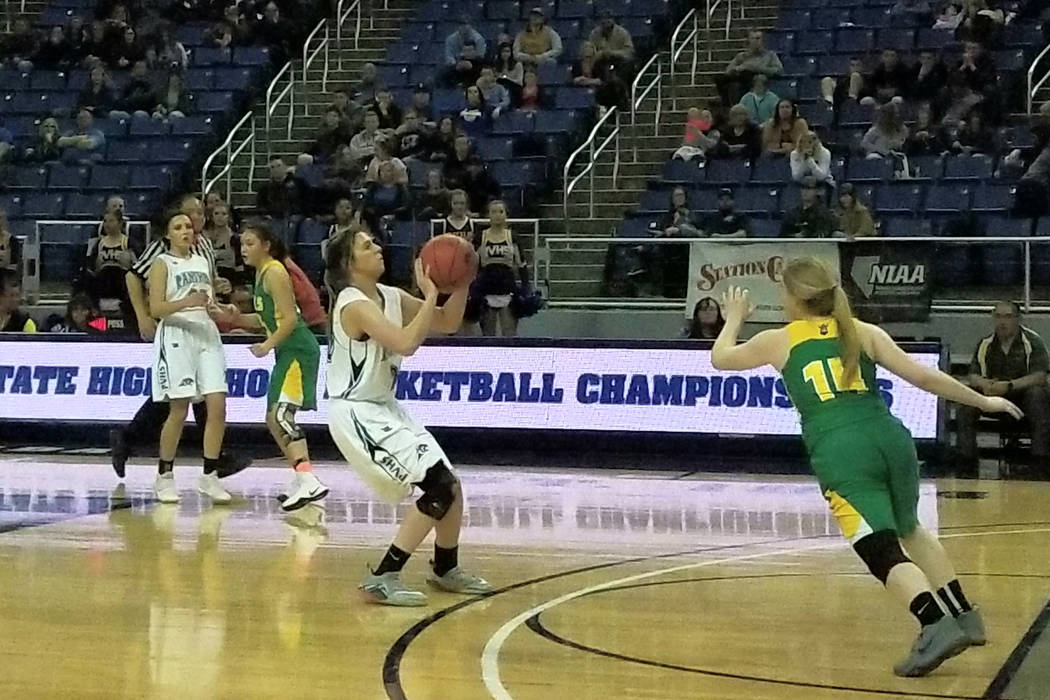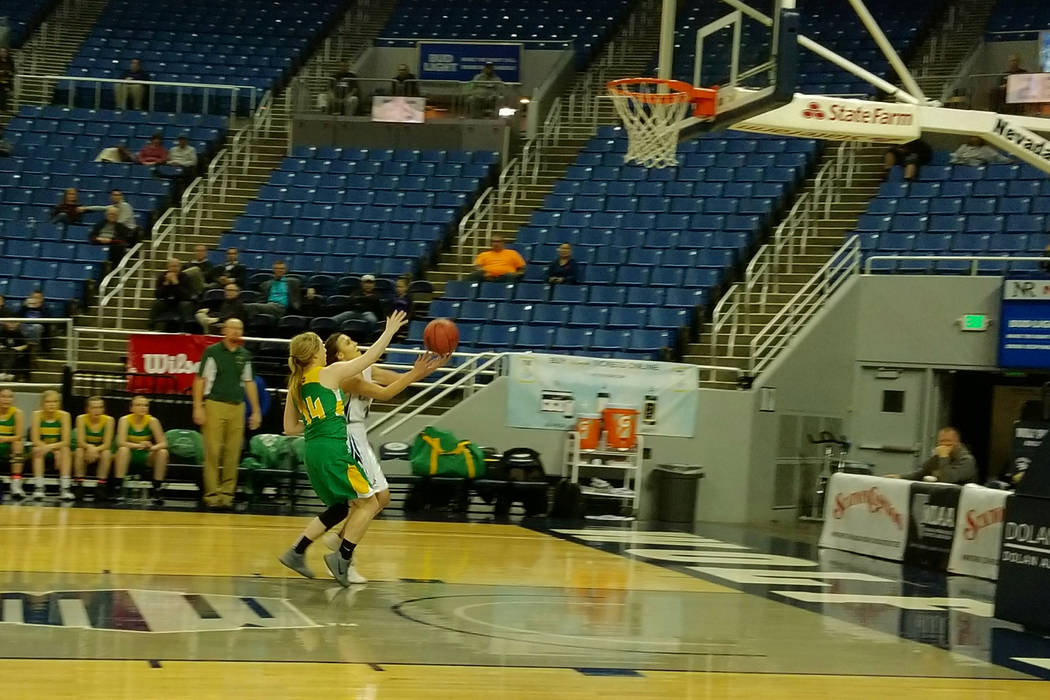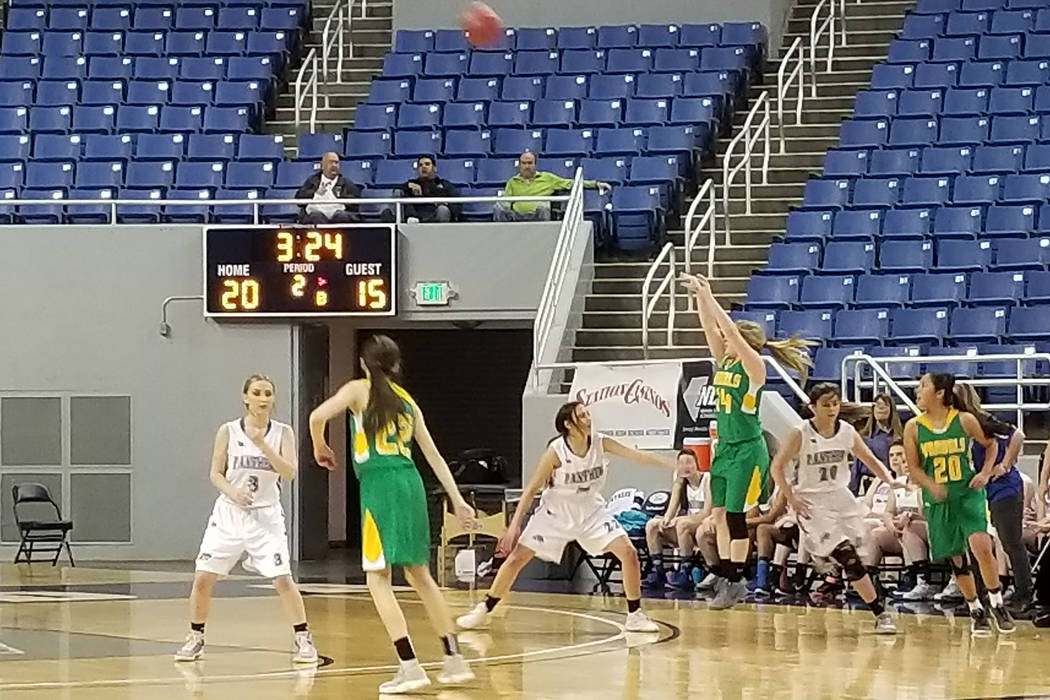 RENO — Karley Whipple's day didn't start off the way she had hoped.
The Pahranagat Valley senior left one of her basketball shoes at the hotel and didn't realize it until she got to Lawlor Events Center. She had to have a friend bring it to the arena, but didn't get her missing shoe until after warm-ups, where Whipple got loose with one shoe on.
"She looked at me and she said, 'Coach, that's the worst thing that's going to happen today,' " Panthers coach Amy Huntsman said.
Sure enough, it all looked up from there. Whipple led the Panthers with 27 points Friday as they defeated Eureka 51-42 in the Class 1A girls state semifinals.
"I just warmed up with one shoe and a sock," Whipple said. "Overall I think I did pretty good. I felt confident."
Pahranagat Valley (21-3) will play Wells (19-11) in Saturday's state championship game at 11 a.m. at Lawlor.
The Panthers came out of the gates hot and grabbed a 14-6 lead after the first quarter. But they couldn't quite shake Eureka despite never trailing in the game. The Vandals scored nine points in a row to cut the lead to 20-18 near the end of the second quarter.
Every time it looked like Pahranagat Valley would run away, the Vandals (16-10) were right there. Whipple drained a 3-pointer in the fourth quarter to give the Panthers their biggest lead at 13 points, but Eureka responded with a 13-4 run to cut the lead to 46-42.
The issue Eureka had was it fouled the wrong person. Whipple took all eight free throws for the Panthers in the fourth, and made seven of them. She finished 12 of 16 for the game, and the Panthers were 14 of 22.
Whipple also hit all three of Pahranagat's 3-pointers, and scored her 27 points on 12 shots.
"I feel like all like all my girls, Karley, all of them, they step up when it's time," Huntsman said. "I'm glad she was able to get her shoe and come out and play tough."
Madalyn Taylor had eight points and nine rebounds for the Panthers.
Morgan Thomas led the Vandals with 21 points, and Cody Gibbs scored 15.
Wells 47, Round Mountain 26 — Alyssa Hanks had a game-high 16 points and 15 rebounds for the Knights, but they fell to the Leopards in the other semifinal.
The Knights (16-6) struggled from the field, and did not score a field goal until there was 1:34 remaining in the first quarter. They finished 7 of 33 from the field.
Round Mountain trailed 39-13 after three quarters, but did put together an 11-2 run in the fourth.
Cameron Powers scored 11 for the Leopards, and Jacquelin Berumen and Amanda Murphy each had 10 points.
Contact Justin Emerson at jemerson@reviewjournal.com or (702) 387-2944. Follow @J15Emerson on Twitter.
Box scores:
Pahranagat Valley 51, Eureka 42