2016-17 Spring Valley Girls Basketball Capsule Preview
November 15, 2016 - 3:52 am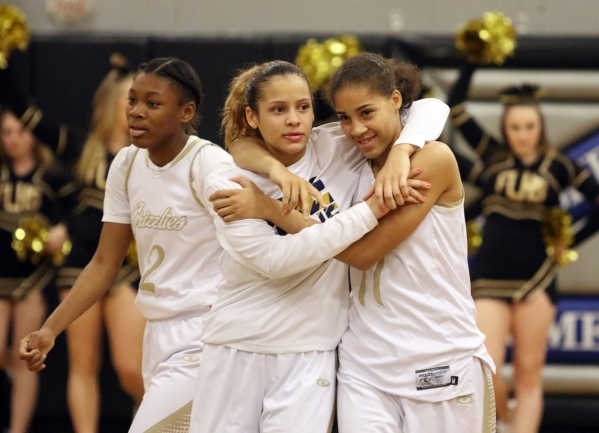 SPRING VALLEY
Head coach: Billy Hemberger, fourth season
2015-16 record: 29-4 (14-0 Sunset, first)
Returning letter winners (starters): Six (four)
Top players: G Essence Booker (Jr.), G Kayla Harris (Jr.), F Lynnae Wilds (Sr.), G Alyssa Scott (Jr.)
Outlook: Booker (16 points, 7 rebounds, 5 assists per game) and Harris (15 ppg, 5 rpg, 5 apg, 5 steals per game) both were second-team all-state selections last year and will form one of the top backcourt combinations in the state again this year.
Getting contributions from Scott (9.5 ppg), Wilds (6 ppg, 6 rpg) and others could be a key to success for the Grizzlies, who won the Division I-A state title in 2015 and finished second in the state in I-A last year.
"Spring Valley is excited to be back in Class 4A and looks to compete for championships all season," Hemberger said. "In year four as a head coach, I could not be more excited with the level of commitment the Lady Grizzlies continue to show.
"The goal is to be considered one of the best teams in the city, but more important, to be respected when the Lady Grizzlies are in anyone's gym."