2A GIRLS BASKETBALL: Sharmayne Finley dominates, leads Agassi Prep to first Southern League title
February 18, 2017 - 5:30 pm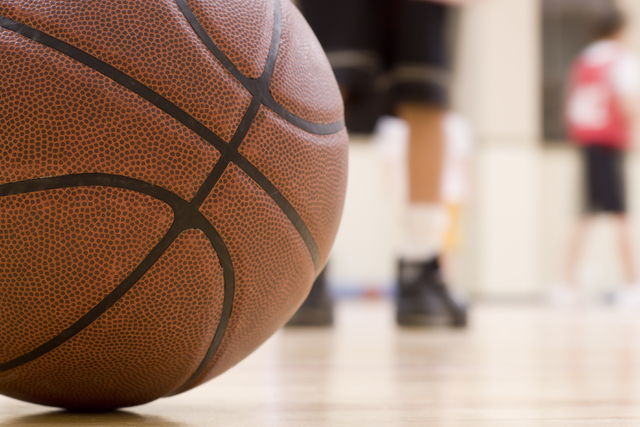 When Agassi Prep students look at the banner that surely will hang in their gym soon, they'll remember the game Sharmayne Finley had Saturday afternoon at Durango.
The Agassi Prep guard had 35 points, 12 rebounds and five assists to lead the Stars' girls basketball team to a 70-54 victory over Needles and the program's first Class 2A Southern League championship.
Both teams advance to the state tournament, which begins Friday at Del Sol.
"It feels good, we're making history," Finley said. "I went out there and showed them why we should be No. 1."
Finley, just a sophomore, surely has more excellent games ahead of her. But her performance Saturday, from the 12 points in the fourth quarter, to the tone-setting steals in the second half, to the most points in a game by any Star this season, won't be forgotten.
Agassi Prep coach Wendell West said it comes with the territory of being a star player.
"That's what they're supposed to do, and we look for them to lead us in these type of games, and that's what she did again tonight," West said.
It didn't take long for Agassi Prep (20-3) to claim the lead it never lost. The Stars erased an early 8-4 deficit with a 22-2 run that included 18 consecutive points.
Agassi Prep's lead reached 19 points when the Finley stole the ball at center court and drove for an uncontested layup in the third quarter, but the Mustangs (23-5) weren't about to fold.
Led by junior guard Preslee Murch, Needles outscored the Stars 16-10 in the third quarter to close within 46-36 at the start of the fourth.
Murch finished with 23 points, including 12 in the fourth quarter.
"We knew that them driving in early this morning from a two-hour drive, they weren't going to have the legs to play 32 minutes of us pressuring and pressuring," West said. "Eventually in that second quarter they got a little shaken, and we were able to extend our lead."
And Finley and the Stars proved to be too much.
Finley scored the first six points of the fourth quarter to extend the lead back to a comfortable margin. Needles' comeback chances were dealt a damaging blow when senior Jayne Antone, who scored 16 points in Friday's semifinal win, fouled out with 4:19 to play. Finley completed the 3-point play on the foul to put the Stars up 55-42.
Finley also got plenty of help. Junior Destiny Rover scored 15. And seniors Lovely Glinton (13 rebounds) and Raylene Thomas (11 rebounds) took care of the boards.
Agassi Prep will make its second straight state tournament appearance and will shoot for its first state title.
Needles hopes to capture its first state title since 2009, the second of back-to-back titles by the Mustangs.
Contact Justin Emerson at jemerson@reviewjournal.com or (702) 387-2944. Follow @J15Emerson on Twitter.
Box score: